Petunia ibiza is a boutique hotel sitting pretty across four acres in one of the island's most picturesque spots. Cosy balearic interiors with plenty of white and natural textures are authentic and effortless, in contrast to the hackneyed 'boho-chic' aesthetic that is synonymous with ibiza. Curious design touches include hand-crafted wall art by the owners. Having recently undergone extensive renovations, all of petunia ibiza's rooms have had a facelift and a new collection of luxury suites have been added. Visiting just either side of peak season means slightly less crowds overall, and the sun beams with a warmth that is more delicate than the piercing rays of july and august. That being said, ibiza's a good idea any time of year, says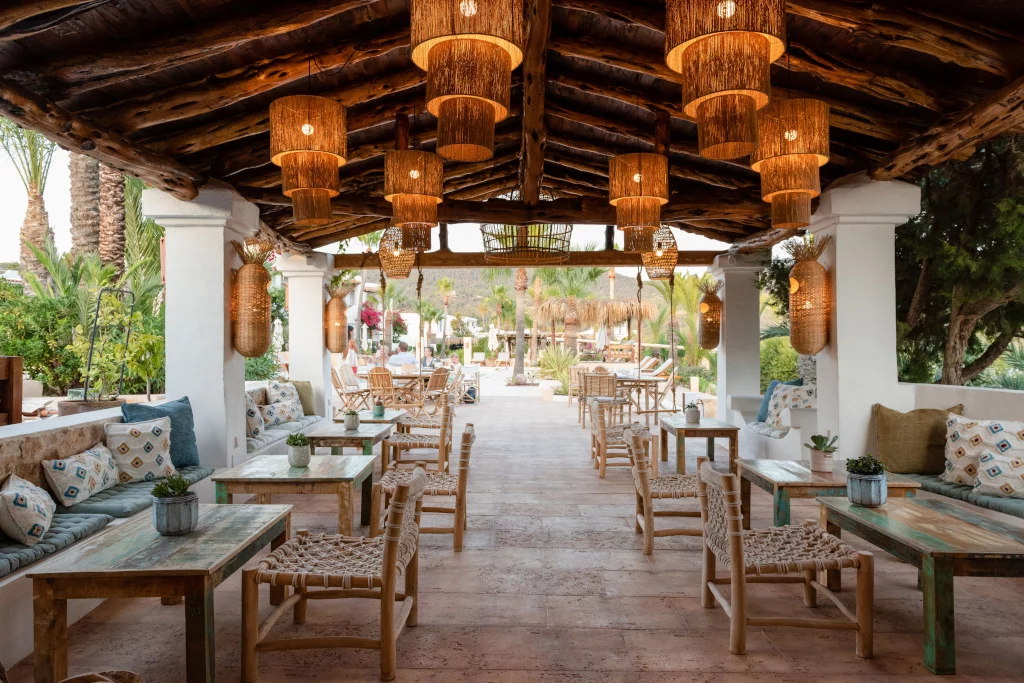 STAY
Petunia Ibiza is family-owned and feels it. It's the type of place where you only have to make a coffee order once. Every morning thereafter it'll just appear – exactly to your liking – at the breakfast table before you've even had a chance to place a napkin on your lap.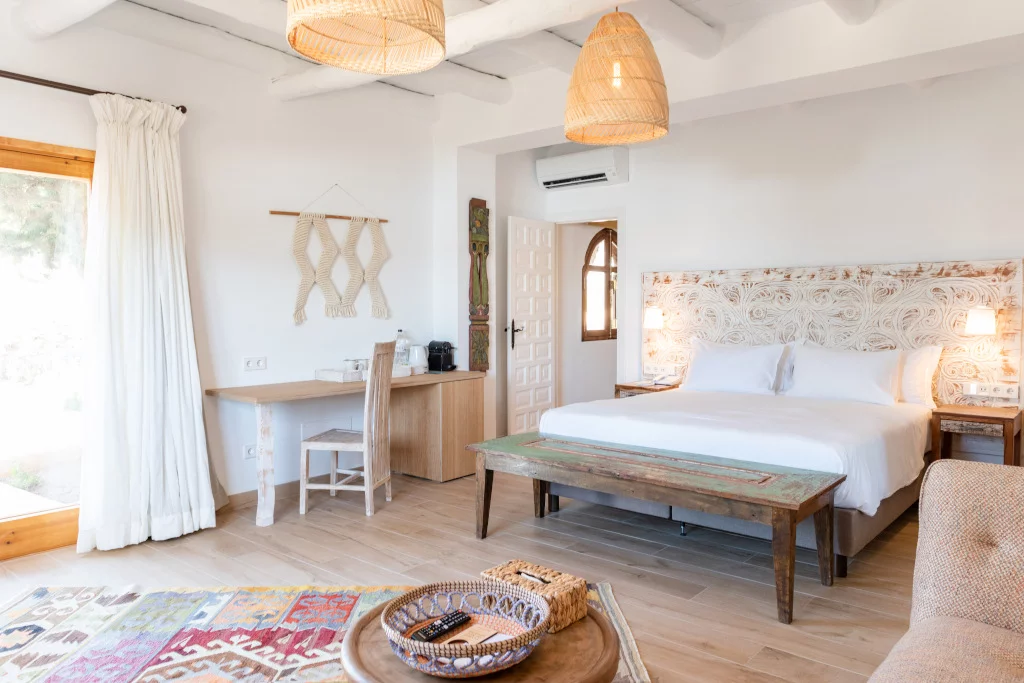 With only 41 rooms (five of which are brand new), the service here is generous and intimate. There's a real hideaway feel about the place, with rooms and suites dotted around the palm tree-filled gardens. It's adults only and perfect for those who are after a restorative holiday on a remote slither of the island, or nature-lovers wanting to make the most of unspoilt scenery and uncrowded hiking trails. The recent renovations mean every room is a delight, but to make the most of your location, the bougainvillea suites have outdoor showers which are delightful and the es vedra suites offer the best views of this mystical rock that juts out of the sea.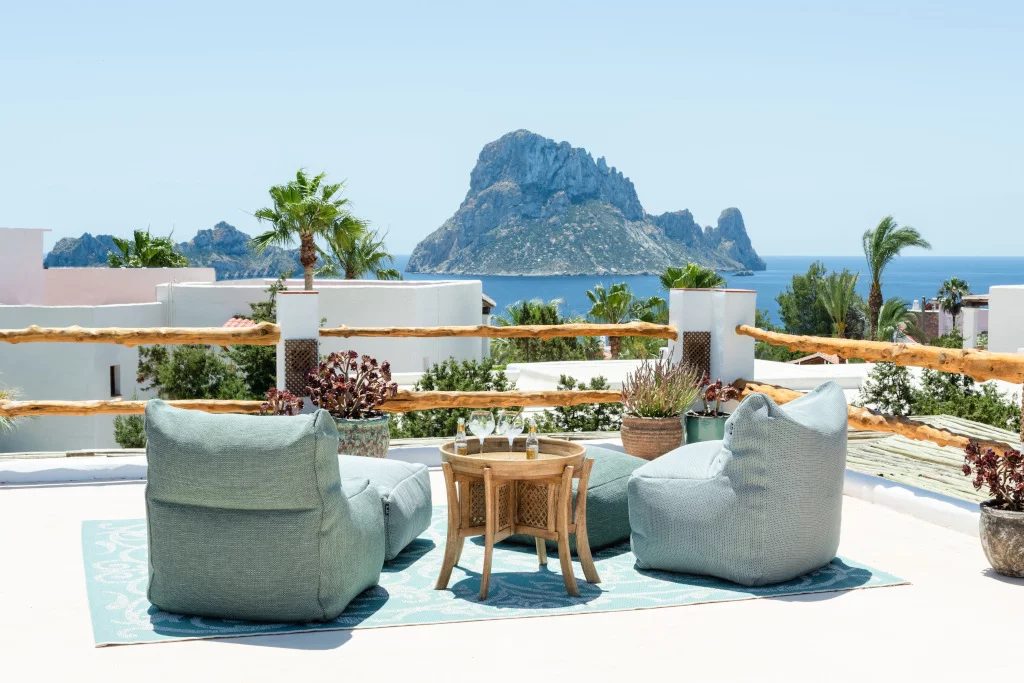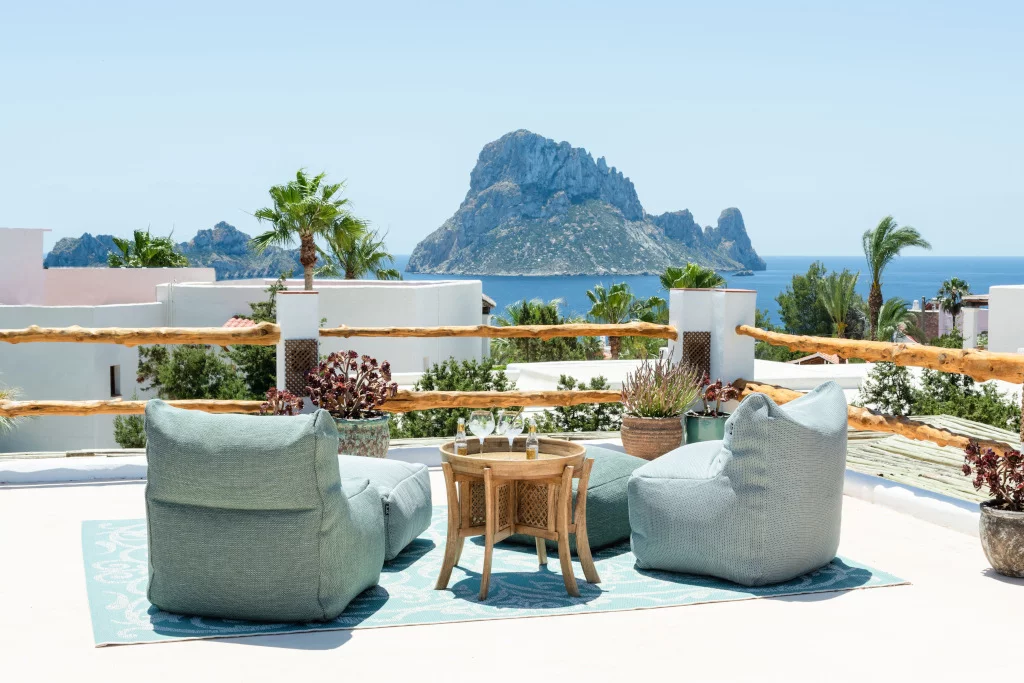 You'll enjoy peeling back the gauzy linen drapes every morning to step out onto your balcony, a romantic-looking structure that seems to frame es vedra perfectly. Brand new suites include four private rooftop terraces for guests to enjoy exclusively and the sea view and garden suites feel residential, with a living room, small kitchen and outdoor shower.
DO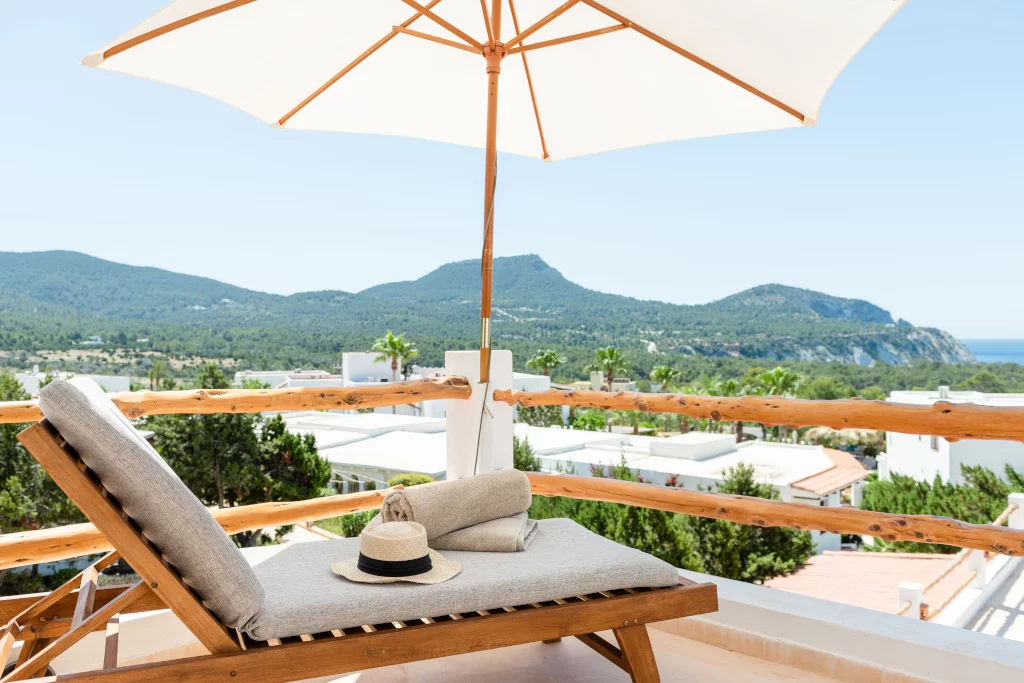 If you're feeling active, there are complimentary mountain bikes for exploring the island, and yoga classes are held on the rooftop on a daily basis. The foliage-framed pool sits at the centre of the manicured grounds, which are peppered with several relaxation spots. There are several beaches that offer unspoilt beauty without the crowds nearby including the petite cala carbó at just a 7-minute walk away. The local's favourite is an intimate cove sitting along the south coast and offering perfect views of es vedrà. A meander around the quaint village of sant josep (10 minute drive) is also a nice way to spend a few hours pre-dinner. Exploring the rugged coastline and stunning waters of ibiza is a must.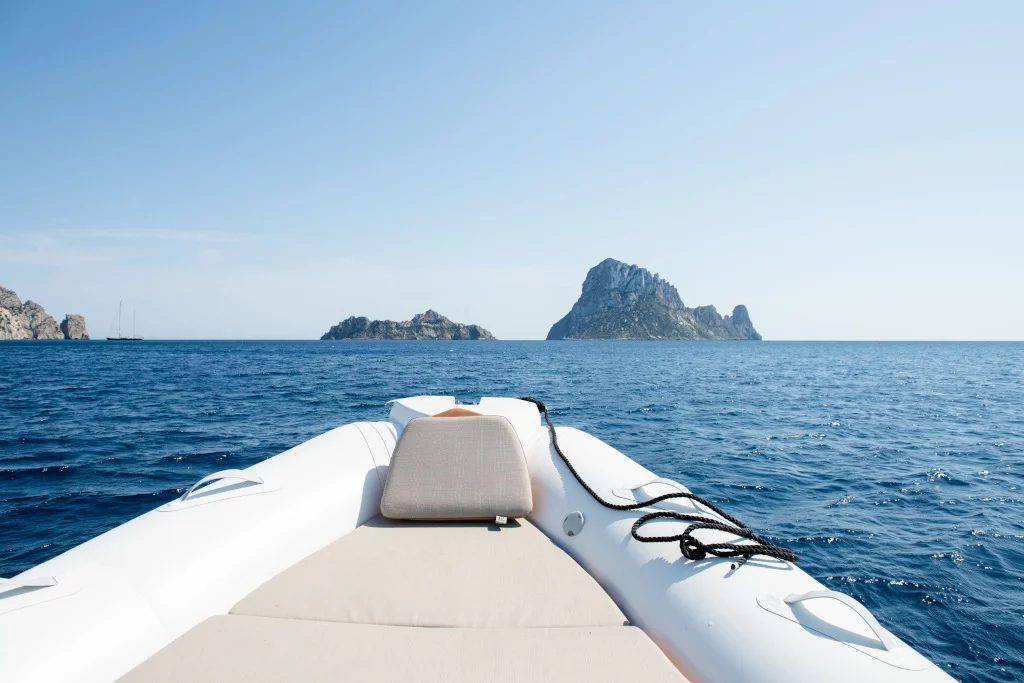 Two hotel-owned speedboats can be hired privately by guests should you wish to go cove-hopping and they'll even  prepare a delightful little picnic for you to take along.
EAT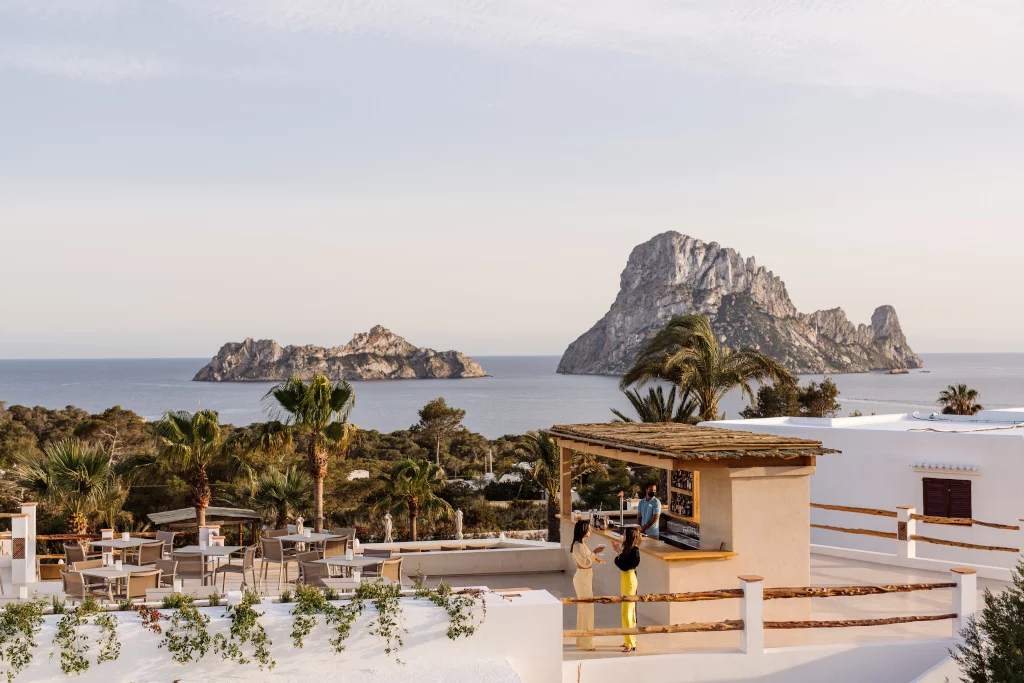 Renovations saw a brand new rooftop with a restaurant and bar, la mirada rooftop, open up to serve japanese dishes using locally-sourced ingredients and seasonal cocktails with sweeping 360-degree views of the rural countryside, sea and beyond. Sunsets here to the sounds of live music are worlds away from the bustle of other parts of the island.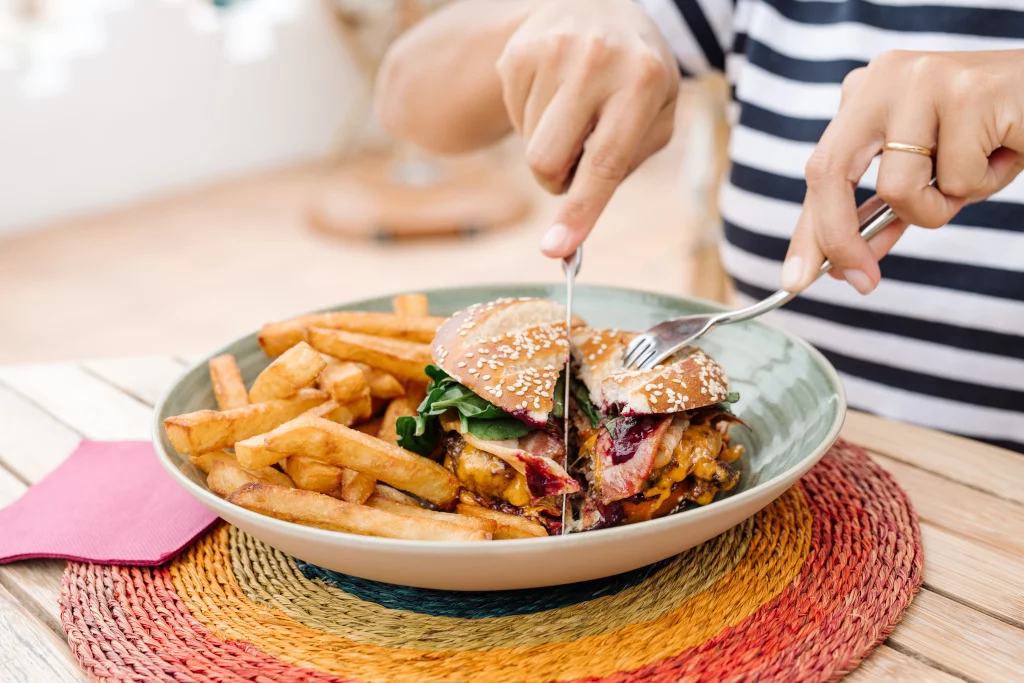 Back at ground level, la mesa escondida incorporates ingredients from the hotel's own gardens to create abundantly-plated mediterranean dishes. This is also where breakfast is served. Each morning you'll find local fruit and cheeses, freshly baked breads and homemade jams as well as cooked options to order. Los olivos trattoria serves homemade pizzas from the outdoor wood-fired oven from 6pm daily and at the piazza you'll find a cevicheria with gourmet tacos.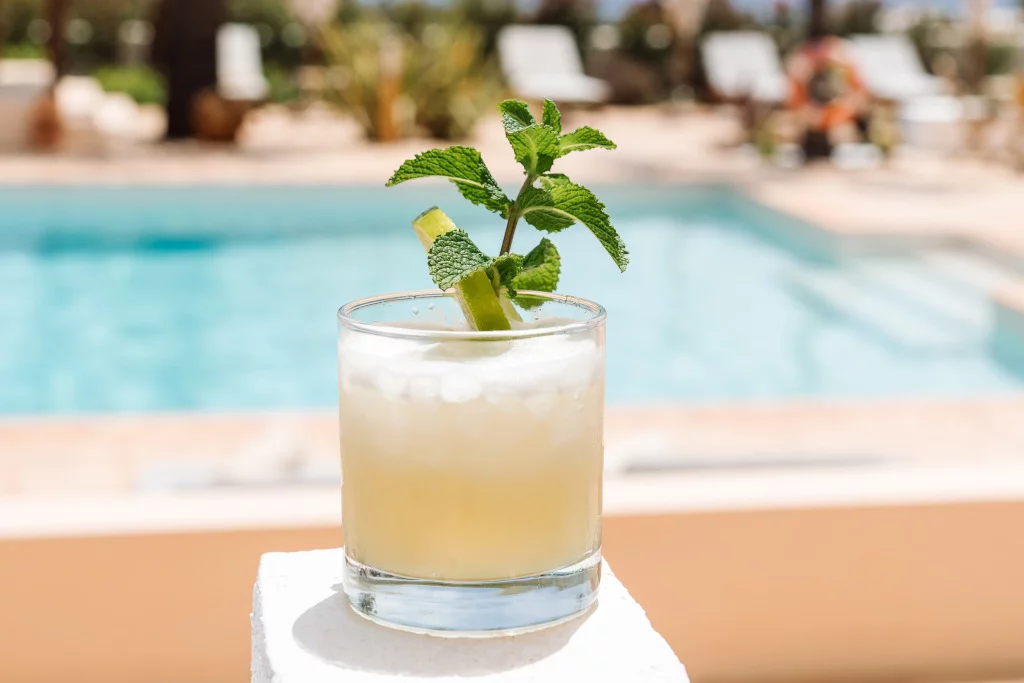 THE FINAL WORD
Everything about Petunia Ibiza suggests repose. Hidden away from the crowds of the Old Town, it truly feels like a home away from home. It runs off 60% solar power and has a goal to be 100% solar-powered by the end of 2022. They also avoid single-use plastic and partner with Clean Wave to provide filtered drinking water across the hotel, reducing the need for bottled water.