Everlast is one of the most recognized boxing equipment and apparel companies in the sport of boxing right now. With some top boxers in the sport using their gloves including Deontay Wilder (above), Errol Spence Jr, Terrence Crawford and many more.
With more people than ever taking up boxing and mma. Everlast have come up with a whole range of affordable and beginner to intermediate boxing gloves for those looking to get involved or progress in the sport.
In their own words here is what Everlast is all about:
Everlast is the worlds leading manufacturer, marketer, and licensor of boxing, MMA and fitness equipment.

Everlast is steeped in boxing history with 100 years' experience in the sport. Our high quality range of apparel and equipment includes gloves, protection, shoes, punch bags and pads, offering you supreme quality for training or bouts.
Check out my top 5 Everlast Gloves Review below for beginners to intermediate levels of boxing:
Everlast Protex 3 Gel Boxing Gloves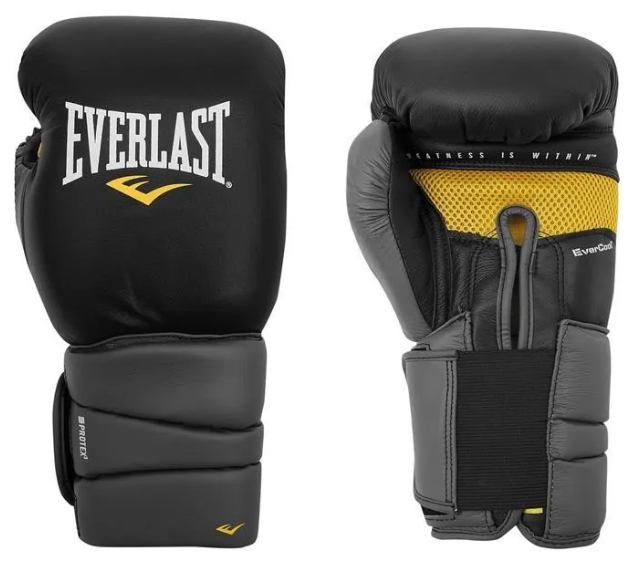 Everlast have come up with a really impressive glove which includes 'EverGel technology' providing state-of the art force dispersion when you hit mitts, the bag or your opponent. This Protex 3 is all about overall protection and includes these other important features:
Anatomical foam collar provides provides your wrist protection
Equipped with a removable full elastic sheath that prevents injury when training.
Top-grade genuine leather provides ultimate protection.
This glove is ideal for sparring, heavy bag workouts, and mitt work and definitely worth considering if you have had hand/wrist injuries in the past or if your looking for better hand comfort.
Everlast Elite Training Gloves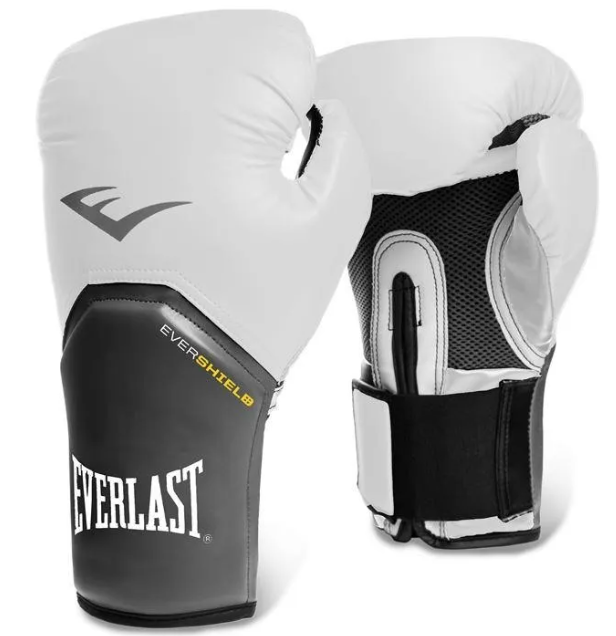 The Everlast Elite Training Gloves have created glove which has closed cell foam technology for superior hand protection and Evercool mesh ventilation panels to keep your hands cool so you can train harder and longer.
Now personally this is probably a glove you should only use for the short period, 6 months to a year. From being around guys that use this in the gym I've noticed they can disintegrate if you don't look after them well and the velcro strap is too short which leads to it detaching sometimes while training. It's a good option for the short term — just keep that in mind. Here are some more features below:
Closed Cell technology
Grip cord interior
Evercool mesh vent panels
Everfresh Antimicrobial treatment
Evershield wrist reinforcement
Powerlock Training Gloves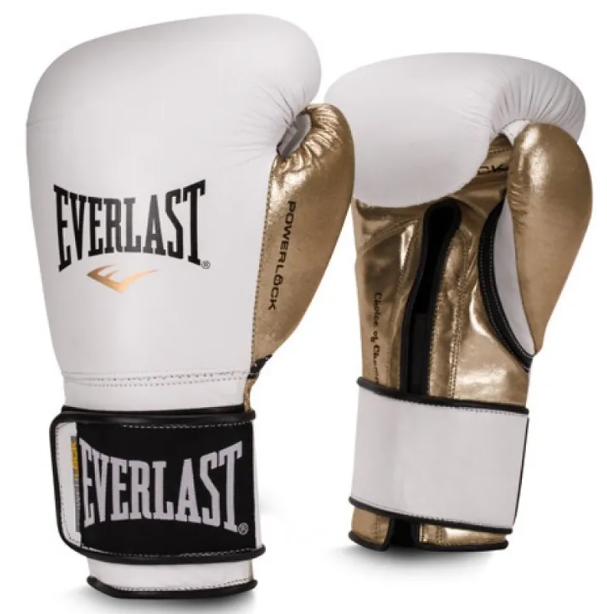 Now this is probably one of my favourite gloves I like to use when I'm training. It's all round usage and protection is ideal for anyone looking for decent glove to start with and is brilliant for sparring, heavy bag workouts and mitt work. Check out the features below or why not check out my full review in the link underneath these:
Features Powerlock technology, an ergonomic layered foam construction that guides your hand into a natural fist position.
Compact glove design allows for superior fist closure providing a balance of speed, comfort, and protection while delivering a powerful punch.
Premium leather ensures long-lasting durability, functionality and performance.
Pro Style Boxing Training Gloves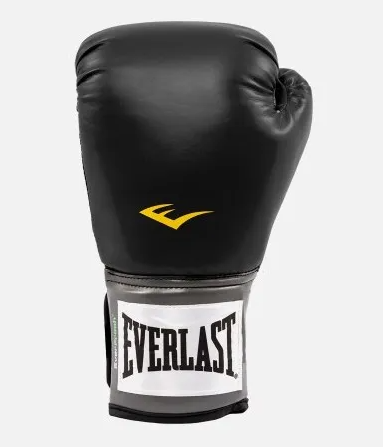 Now if I'm being honest, the Everlast pro style training gloves are fairly decent glove when you first put you hands on them. However much like the Elite Gloves above – you need to look after them and I would only keep for up to a year. There is a reason they are cheaper option and if you are going to be constantly using them. I would recommend going with powerlock or Protex 3 option instead. See some more features below:
Premium synthetic leather along with superior construction increases durability.
Full mesh palm ensures breathability and comfort.
Anti-microbial treatment fights offensive odors and bacterial growth.
Improved curved anatomical grip and fit.
Everlast Prime Boxing Gloves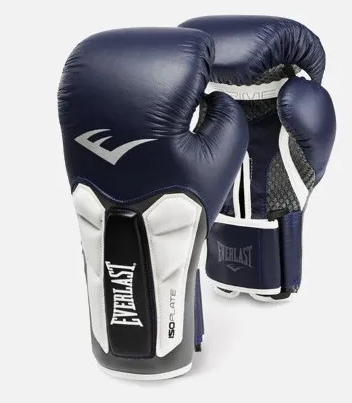 The Everest Prime gloves are another great option to consider. Designed with premium synthetic leather it provides you with an ultra-soft feel and long-lasting durability. The gloves are firm, yet the resilient foam padding contours to your hand for maximum cushioning and impact protection when hitting the mitts or bag.
They also have unique 'ISOPLATE technology' feature, which is the foam-plated wrist on the top of the glove. This is to help stabilize and prevent hyper extension upon impact – good for beginners as you master your technique.
Their is also a back-end hook & loop wrist wrap closure which stabilizes your wrist for a comfortable and supportive fit, but for me this a feature which just doesn't do it for me. You will find yourself struggling to get them off if your by yourself. However it is definitely more secure than Elite gloves above.
Another decent Everlast glove option to consider.
For more of my boxing glove options and reviews visit the link here.
Or why not check out more Everlast gear in the link below and see if anything else picks your fancy.