Find out how well Ruggable washable rugs actually stand up to stains, dirt and pet accidents. Plus, find out where you can buy one for your home.
When it comes to big home purchases, rugs are one of the biggest. So, when the editors at HGTV heard about Ruggable's washable rugs, we had to get our hands on some to test them out. Read on to see what we thought after trying out Ruggable in our homes.
Is It Really Washable?
Yes! And perhaps even more surprising, it does fit in a standard washing machine. I tested two sizes: 5'x7′ and 3'x5′, and both easily fit (separately) into my top-loading washer. However, it is important to treat stains as soon as they happen, just like any other stainable material. The rugs are washable, yes, but not immune to permanent stains.
"I was hesitant that the 6'x 9′ rug would easily fit into my standard washing machine," said editor Laura James, "But it folds up smaller than you'd think."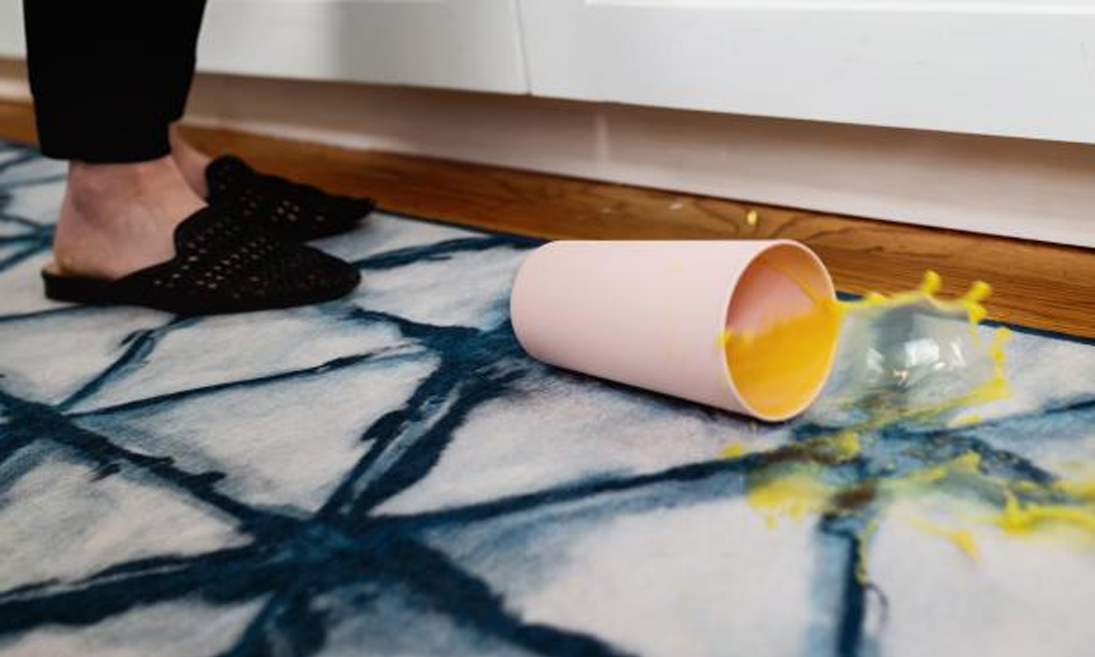 Another thing we noticed was that over time and after many washes, the rugs flipped up along the border instead of laying nicely flat on the pad. There isn't really a fix for this other than to adjust and reattach the printed layer until you get it to flatten out again.
Does It Stay Put?
Yep. The Velcro-like rug pad has a rubbery underside that keeps the entire thing in place. Seriously, these rugs do not budge.
Is It Easy to Install?
Relatively. For larger sizes, we recommend enlisting help. Laying out the runner was manageable for one person, though.
How to Set Up a Ruggable Rug

How Does It Hold Up to Pets?
Very well. My dogs needed nail trims badly during my testing period and the rug never snagged. One of my dogs even peed on the rug, but after throwing it in the wash immediately, there was no lingering scent or mark. Another editor who has two cats and a dog also successfully removed an unpleasant stain (ahem, vomit). So, yeah, pet owners will be satisfied with a Ruggable rug.
Is It Worth the Price?
Yes and no. As far as rugs go, Ruggable prices are comparable to Target and World Market but promise a washable feature that the other brands don't. However, Ruggable rugs aren't made from a natural material, which makes the high price point hard to justify. You can buy a tufted wool rug for the same price as or cheaper than a Ruggable rug, it just depends on what you're shopping for. If you want a flat, printed rug that won't soak up stains, Ruggable is a great choice. If you want something thicker and more textural, opt for a natural fiber rug.
Shop Ruggable's Bestsellers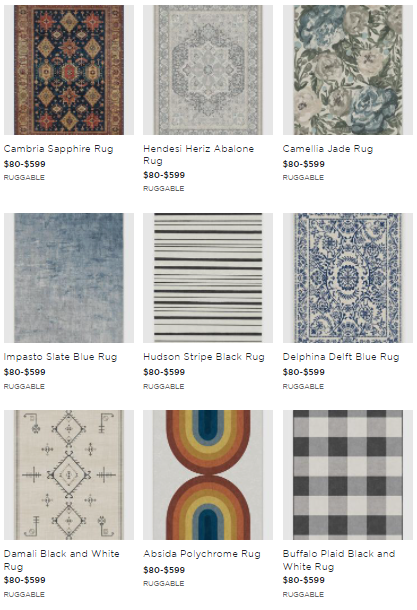 Take a cue from Ruggable shoppers, and get inspired by their top picks for best area rugs and runners.
How Does It Feel?
Texture is important in a rug, we know! The majority of Ruggable's rugs are very flat and thin with a soft, chenille feel and are made from polyester. If you're looking for a plush, padded option, you may want to give the plush or shag-style rugs a try. "Compared to my other non-washable shag rugs, this rug feels just as plush, soft and fluffy," Liz says. "It feels great underfoot when stepping out of bed in the morning."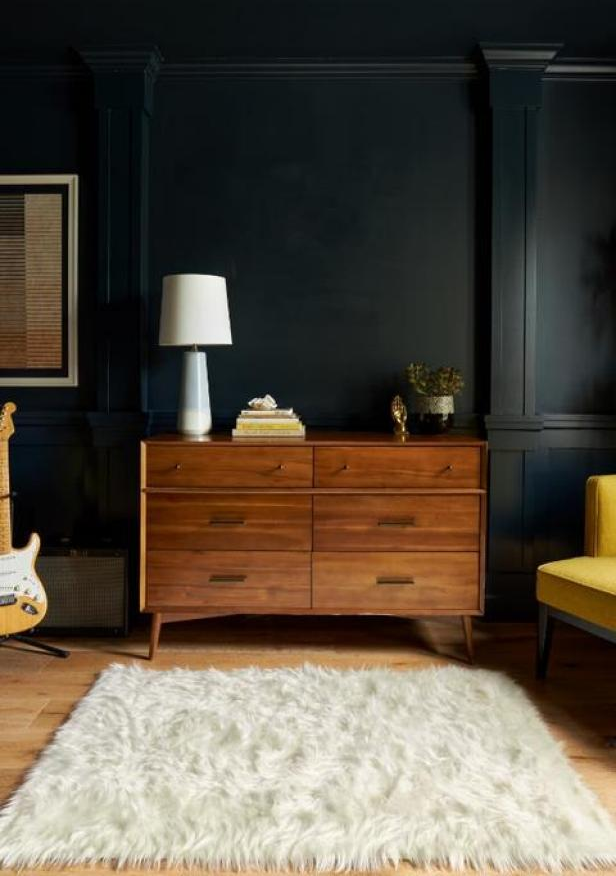 Polar White Shag Rug
HGTV producer Liz Gray says, "As a proud dog owner, I've always been curious about Ruggable's chic-but-still washable rugs, but when my midcentury modern-loving eyes saw the shag rug, I knew I had to give it a try!" Liz can attest that the shag style is also easy to wash in a machine, and while the white sometimes shows dirt her dog, Miles, tracks in, everything washes out easily. Plus, the shag rug does come in gray, too.
A tip on caring for this rug: After the first wash, the texture of the rug might change a little, with some of the fibers tangled. The Ruggable site recommends spraying the rug with a mixture of fabric softener and water, then using a brush to comb it out. Liz says this technique did help "detangle" her rug – sort of like using hair conditioner!
The brand also now offers a cushioned Ruggable pad option for indoor use in addition to the thinner indoor/outdoor classic Ruggable pad. If you're shopping for a kitchen mat where you'll be standing to do dishes or for a nursery where little ones need a soft place to land, choose the cushioned pad at checkout. The thinner classic pad is best for doorways, beneath rolling furniture and outdoor spaces.
Where Does It Work Best?
I, along with three other editors who performed tests, suggest placing these rugs in entryways, hallways, kids' rooms and outside. Don't lay it under heavy furniture that will have to be moved every time the rug needs treatment (like a dining room). Open, high-traffic areas work best.
"I was super hesitant on the durability claims, but they truly do stand up to daily wear and tear," said Kitts. "The rug in my kitchen has already held up to intense foot traffic and a wash after an unexpected mustard accident."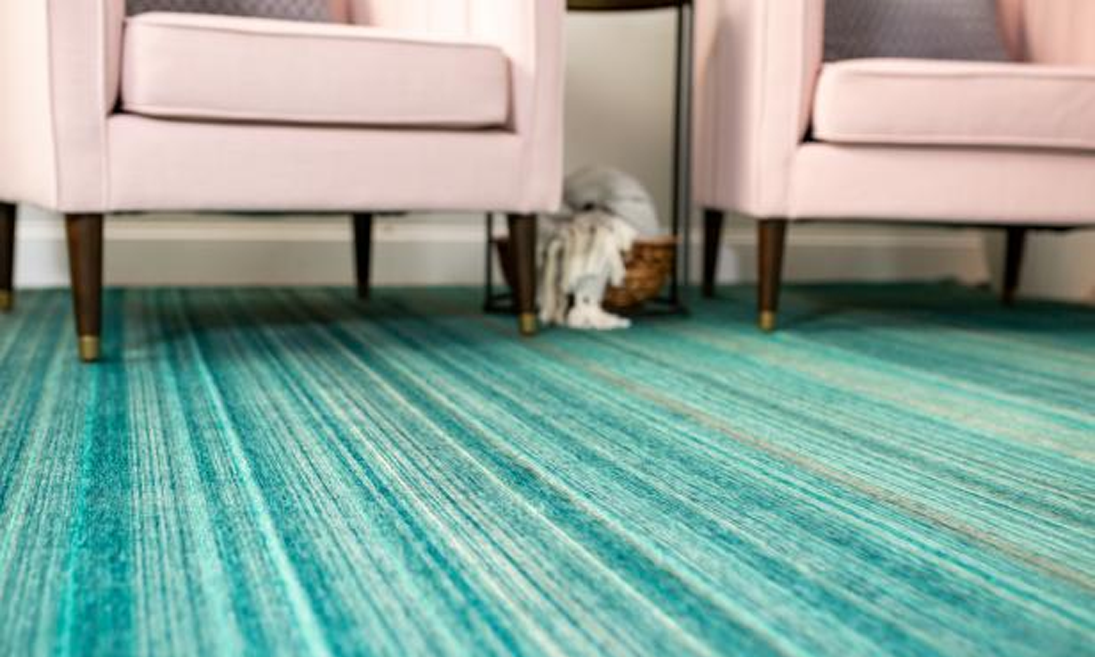 Because the outdoor rug and doormat are nearly indestructible, we liked using these washable rugs outside, too. Both styles held up to the elements really well. The outdoor area rug felt more padded than the indoor styles and had a really smooth texture. It withstood sweeping, lots of rain, pressure washing and two dogs running across it daily. I love that it provides a soft spot for my kiddos to sit down and play and that it's super easy to clean. Typically, outdoor rugs only last me a season or two, but this one feels high-quality and durable. The stylish patterns and tight weaving make it both a practical and pretty pick for an outdoor space.
Shop Outdoor Rugs + Doormats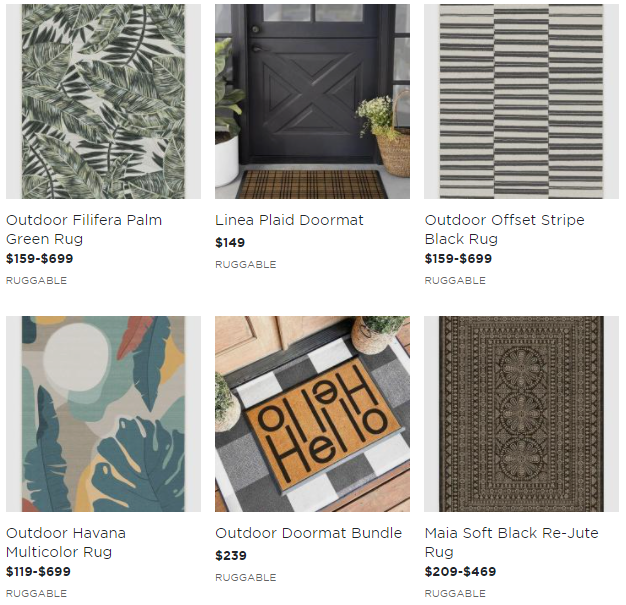 Can It Be Vacuumed?
Yes and no. High-suction vacuums, like my cordless Dyson and Shark hardwood floor attachment, just pulled up the rug off the slip mat and away from the floor, which created another problem instead of solving one. But my standard upright Shark Rotator vacuum worked just fine on the rug. My robot vacuum also had no problem rolling over the thinner rug style. The fact that I can't run my stick vacuum over Ruggable rugs is a major downside for me. I deal with dirt, crumbs and dog hair more frequently than spills, so for my lifestyle, Ruggable wasn't a perfect fit as an area rug.
The Takeaway
Our editors were really impressed with how easily Ruggable rugs came up and fit into our washing machines. We had no issues getting out stains, and loved how lightweight they were. The rugs feel super-soft underfoot, and we loved the print options and new outdoor mats.
I wouldn't recommend going any bigger than a 6'x9′. Any size above that is 1) overpriced and 2) not easy to clean since a rug that size will likely lay under furniture that has to be moved every time you need to wash the rug. Personally, I don't want to do any more laundry than is necessary, and I definitely don't want to move furniture around every time I need to clean a large area rug. For my lifestyle, Ruggable works best as an accent or outdoor rug where heavy furniture isn't likely to interfere with removing the cover for washing.
That said, if you frequently deal with pet accidents and spills, Ruggable rugs will likely be a huge relief since they don't absorb liquid as quickly as natural fiber rugs. Since they're made from polyester, they aren't too precious, don't unravel and have truly held up incredibly well over the last two years of ownership. My rugs' colors and prints haven't faded, and there is no sign of wear, despite being walked on in my entryway and on my deck.
The rugs we tested endured messes from a baby, pets and one spill-prone boyfriend. But thanks to Ruggable, we aren't afraid of stains anymore.