Every woman on this earth loves shopping for clothes for various occasions. But, buying beachwear or swimwear is quite a daunting task. Since women have to show their body and curves, it becomes even more important to pick the best one without going wrong or becoming a victim of faux pas. In the last few years, beachwear and swimsuits have evolved so much that one can find it very difficult to pick the right design or style. The toughest job for women is to find the right size at the right price without compromising on quality and style. But, innovative brands like Cupshe have solved the problem by offering a one-stop online store to a wide range of beachwear, swimwear, bathing suits, accessories, etc right under one roof.
The Brand Story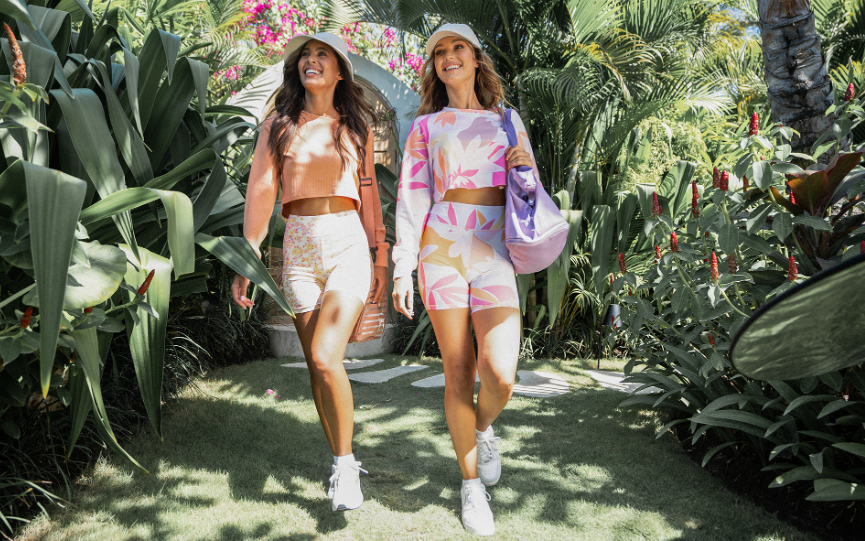 Cupshe was born in 2015 to offer a vibrant and confident range of beachwear and swimwear to fearless women. Slowly and gradually, the brand started revealing more clothing and accessories categories for women to take their style quotient to the next level.
The brand started it's journey in the month of June 2015. However, with an immense amount of love and support from all the four corners due to its compelling range of swimwear, it easily completed over 1 million customers worldwide by June 2016.
The brand offers a versatile range of swimwear and bathing suits, including cover-ups, swimsuits, one-pieces, bikinis, bottoms, tops, accessories, and some other clothing products.
The best part of the brand is that it has a special category Curve+Plus where women can find out swimwear and clothing products for different body shapes and sizes to make them feel beautiful and equal.
Products Offered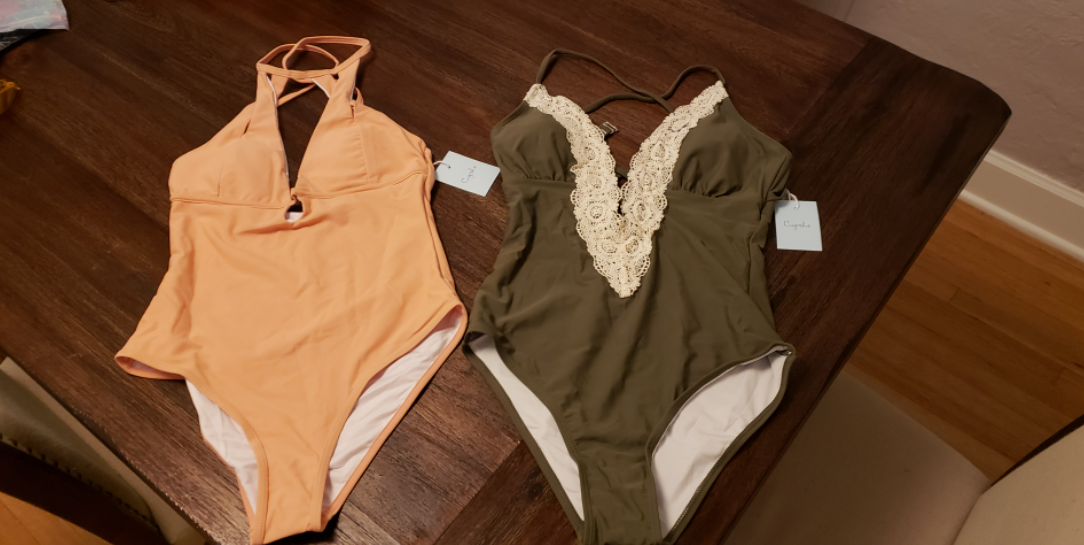 Cupshe offers a versatile range of categories where one can find out different products. Here are the popular categories that one can find out on the website.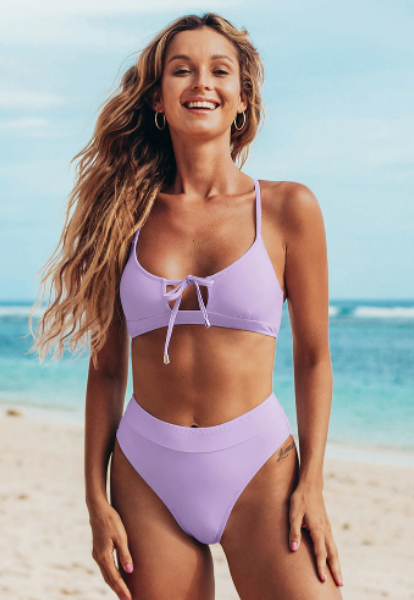 Here, women can find out a wide array of bikinis, including tops, bottoms, curve+ bikinis, kids bikinis, and bikini sets. There are various top and bottom styles to choose from such as triangles, pushups, bandeau, and long sleeve swimsuits coupled with high waist, low rise, mid-waist, and cheeky.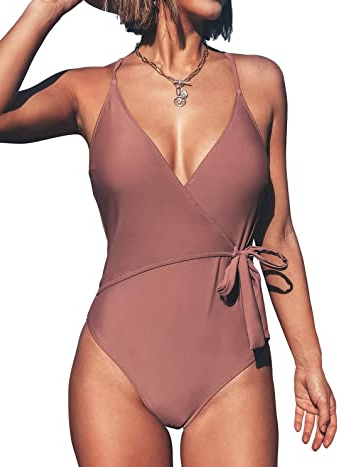 The brand offers a variety of one-pieces and bodysuits for kids, normal and plus sizes with some exceptional features such as tummy control, halter and lace-up, plunge neck, and long sleeve swimsuits.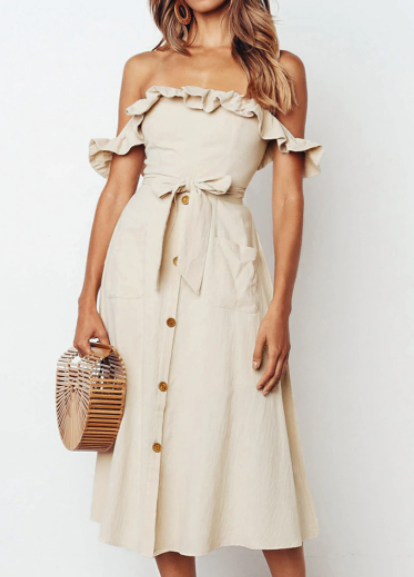 If you are looking for formal, beach, spring, summer, and casual dresses then this section is meant for you. The brand offers various styles and trends such as maxi dresses, midis, short dresses, backless, slip, and floral, printed, and party dresses.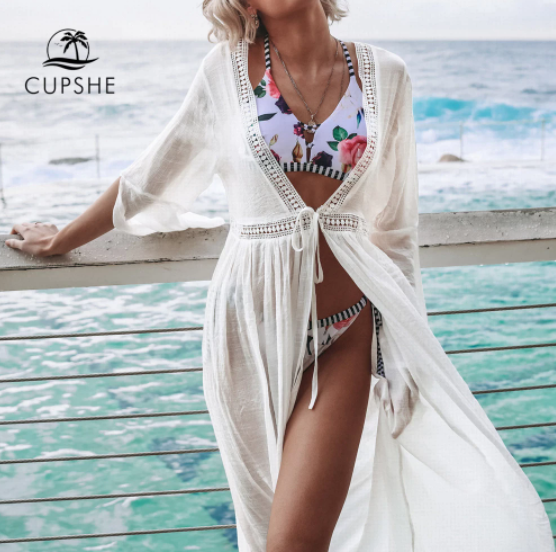 If you are looking for a stylish range of cover-ups then Cupshe offers you in various styles and trends, including kimonos, coverup dresses, beach shirts and tops, floral, printed, crochet, knit, button-up, etc.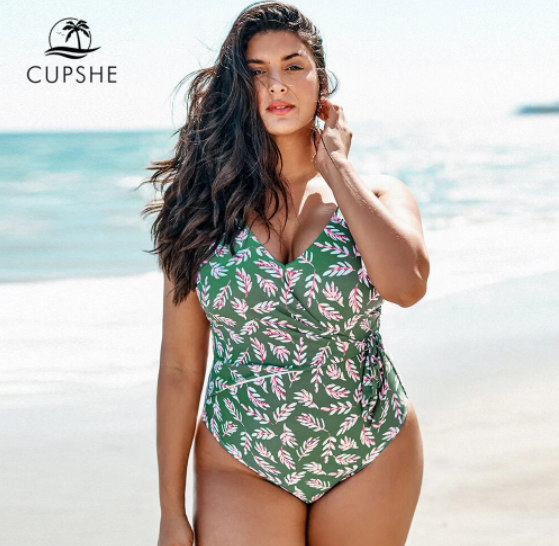 Here, the brand offers plus sizes bikinis, one-pieces, bottoms, tops, covers, and fuller figure swimwear for extra-large body shapes and sizes.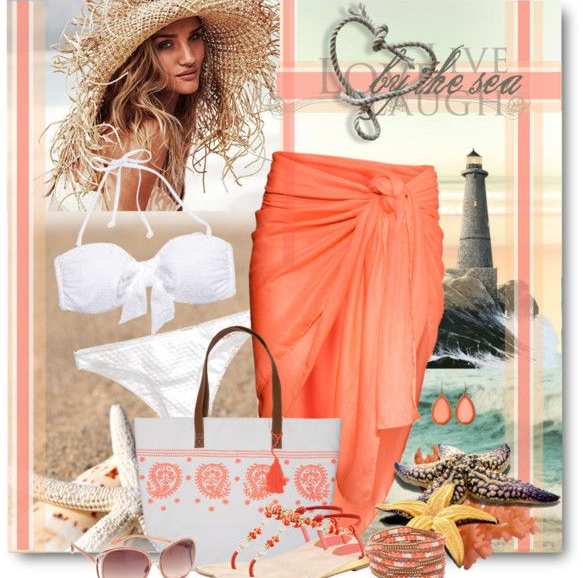 Cupshe also offers a variety of accessories and clothing, including women's tops, sports bras, jumpsuits, bodysuits, rompers, matching sets, sweatshirts, leggings, pants, shorts, and bracelets, earrings, sunglasses, hats, scarves, swimming rings, beach blankets, shoes, etc.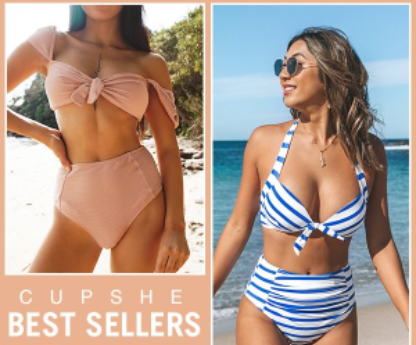 Here, one can find out the best-selling products across all the categories.
Here, the brand comes with its brand new sales, offers, and promotions to let customers enjoy the benefits and shop more. Currently, the brand is offering Buy One Get One 40% Off and Special Sale Up To 60% Off.
What Makes Cupshe Popular?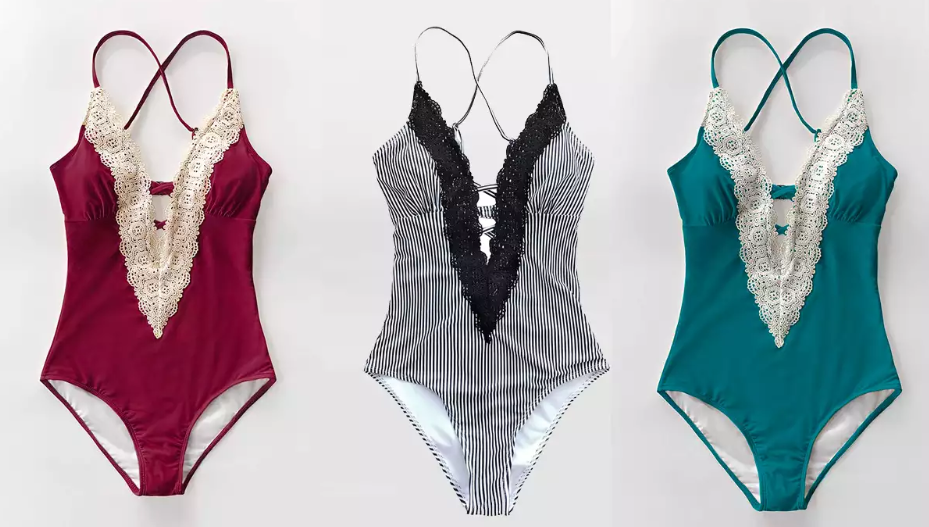 Within a short time period, Cupshe has become a big rage among fashion-forward women across the globe. There are a couple of strong reasons that have made the brand simply a phenomenal household name.
Cupshe has revolutionized the segment by offering an affordable range of swimwear. Most of the products are easily available for under $30. Its affordability has made many women weak in their knees.
Exceptional styles and designs
Another reason behind its sky-rocketed popularity is its exceptional designs and styles. The brand leaves no stone unturned to bring new styles and designs as per the new trends in the fashion and beachwear market.
Every piece is designed with utmost passion, creativity, and hard work without leaving quality aside. Hence, each swimsuit or beachwear product is highly durable and relevant for almost every occasion. One doesn't need to think twice before flaunting it for any occasion such as a beach party, swimsuit competition, or a solo trip to a beach.
About Cupshe Sizing

Many women ponder a lot about the sizes before taking the plunge. However, they don't need to worry when buying any size at Cupshe. The brand offers a wide range of sizes in every category and style. In fact, one can also check out the sizing guide on the website to get the right measurements before buying any swimsuit or bathing suit. In case, one needs instant help from the support team then they can easily get in touch with them via chat or email to get help on the size guide.
Does It Follow Ethical Practices?
Well, it's really important nowadays for a brand to be ethical. Since Cupshe is an international brand based out in China, many people are concerned about whether the brand is ethical. Is it treating its employees well? Is it paying them well? Are its working hours legit?
Well, as per the reports and the company's official website, Cupshe is ethical and legit. It has been working on fair terms and conditions for its employees.
Is the Quality Good?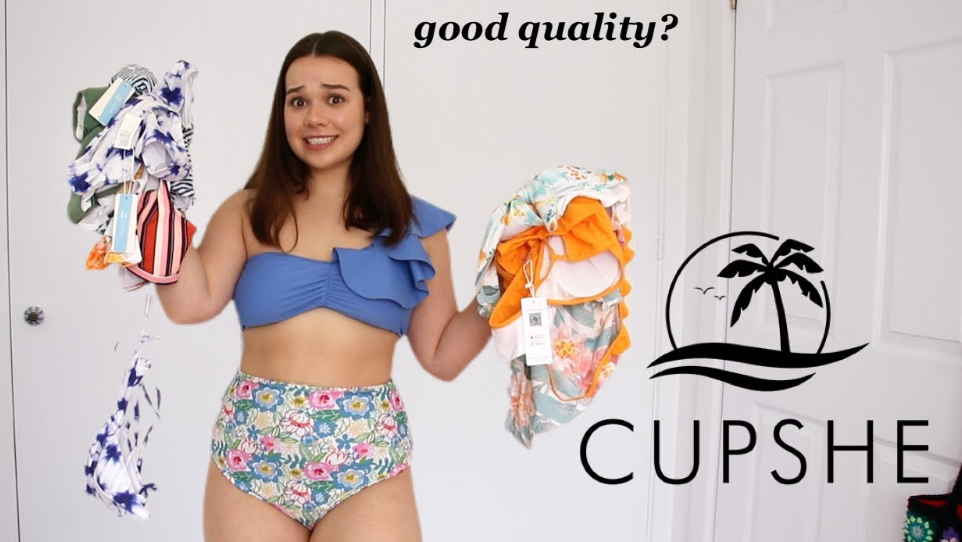 Yes, the quality is phenomenal across all bathing suits and swimwear. The brand doesn't compromise on the quality parameters. It shows in its products. Right from the style, design, color, and fit, everything speaks volumes about the brand and the quality it's offering in the products.
Where Is It Located?
Cupshe is a Chinese brand founded by Mike Zhao. However, its warehouses are spread all over the US. The brand is an online retailer, hence, one has to rely on the website to make the purchases.
What About Its Shipping Process?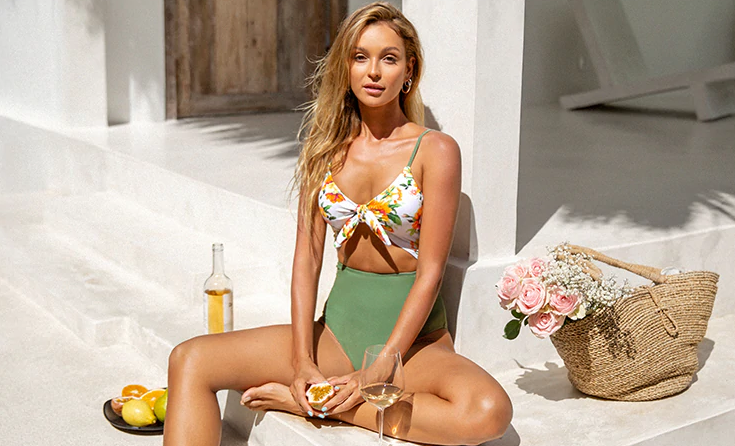 Cupshe takes one business day to process the order followed by the shipping time, depending upon the delivery location. However, the brand offers tracking details and customer support help to the customers stay assured about their orders.
How To Pay At Cupshe Online Store?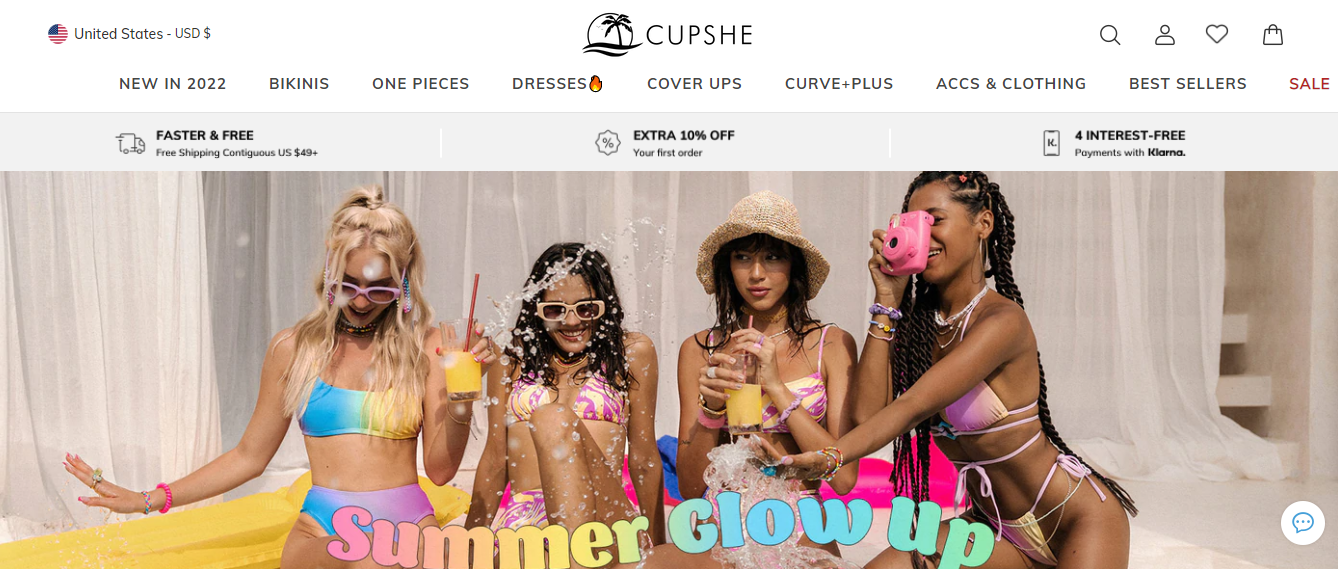 The brand accepts all the leading payment modes, including VISA, MasterCard, GPay, AMEX, afterpay, ApplePay, Klarna, etc.
What About its Return Policy?
One can easily return within a 30days time period. However, the return labels are acceptable only for US orders. The orders purchased from the official store can only be returned. The refund is initiated after checking the returned product. If you purchased via cash coupon then it's instant, 3 business days for PayPal, and around 10 days for credit cards.
Does Cupshe Offer Any Loyalty Program?
Yes, Cupshe has a loyalty program called Sunchaser Club. Here, every member gets rewarded for their shopping. Once a new user creates an account, they will get the details about the membership plan. One can easily redeem the Sunchaser Club points for free shipping vouchers and coupons.
Top 5 Cupshe Swimsuits To Checkout This Summer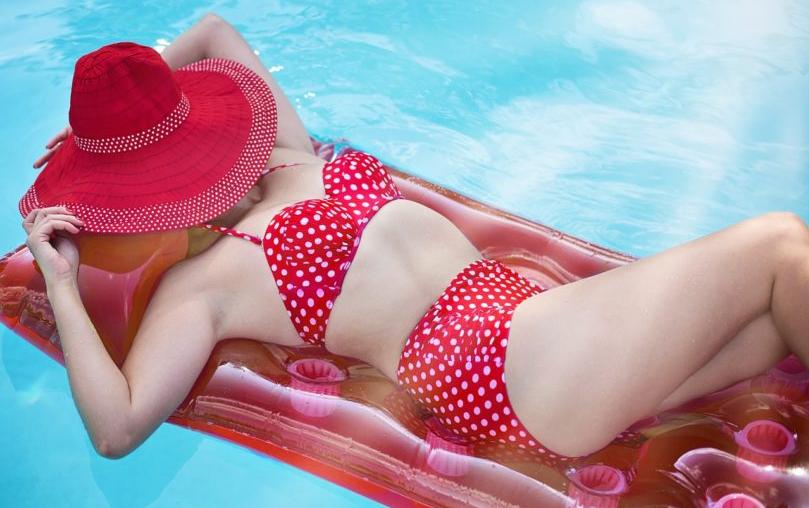 Since it's 2022, we have compiled a list of top 5 Cupshe swimsuits that every woman must pick to nail the summer beach parties, outings, and bikini competitions this year. The best part is that every piece listed below will come almost under $30.
1 Breezy Rib Off Shoulder Ruffle One Piece
If you love to flaunt something in textured and ruffled design then it's meant for you. The best part is that it's recently launched a one-piece swimsuit to amplify your style quotient.
2 Tropical Leafy Moulded One Piece
It is a gorgeous one-piece for women who love floral and tropical designs. It offers an immense amount of lift, support, and shape with the added molded cups along with the underwire.
3 Bold Floral & Striped Halter Swimsuit for Plus Size
This is a stunning striped and floral one-piece swimsuit for plus-sized women to let them flaunt their curvaceous bodies in style. The contrast of the piece is eyecatching as the floral print is right at the top and a bold striped design in black and white covers the bottom half without going wrong.
4 Colorblock V-Neck One Piece
If you want something in V-neck that flaunts your cleavage while keeping your style quotient intact then this piece is meant for you. The one-piece comes with a beautiful design with a premium color combination. It has padded cups to give women additional support and volume to steal the show.
5 Teal Floral Scalloped One Piece
It's yet another Cupshe's hot-selling piece for this summer. If you are looking for a classy and floral one-piece without flaunting much then it's meant for you. It beautifully accentuates your body and offers a scalloped trim to amplify your style quotient. It has a small keyhole cutout on the top and an eye-catching design to let every guy drool over you.
Final Thoughts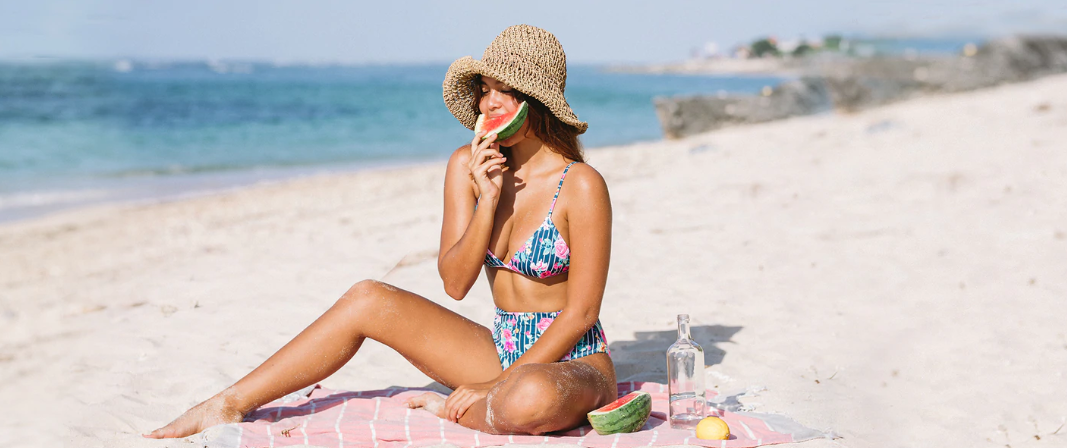 Cupshe meant for all those women who love to wear trendy and smart beachwear, swimsuits, and dresses without burning a hole in their pockets. The brand has an intense collection of swimwear, accessories, party dresses, beachwear, bathing suits, etc in various styles, sizes, and designs. And with the availability of kids' bikinis and plus sizes, one must try this brand.