ABOUT CUPSHE
Cupshe is a women's swimwear and fashion brand that you've probably come across on the Amazon Marketplace. They sell dresses, activewear, cover-ups, swimsuits, one-pieces, sandals, beach towels, and more.
They are known for being affordable (most items are under $30), on-trend, and great for vacations and girls' trips.
Founded in 2015, Cupshe is a China-based brand that is now headquartered in the US. The team is led by Chinese entrepreneur Mike Zhao, to design and offer stylish women's swimwear, dresses, and accessories at a reasonable price.
Cupshe started with just a few swimsuits sold in the US and exploded into a successful brand with millions of customers worldwide.
You can buy Cupshe directly on their website and through Amazon.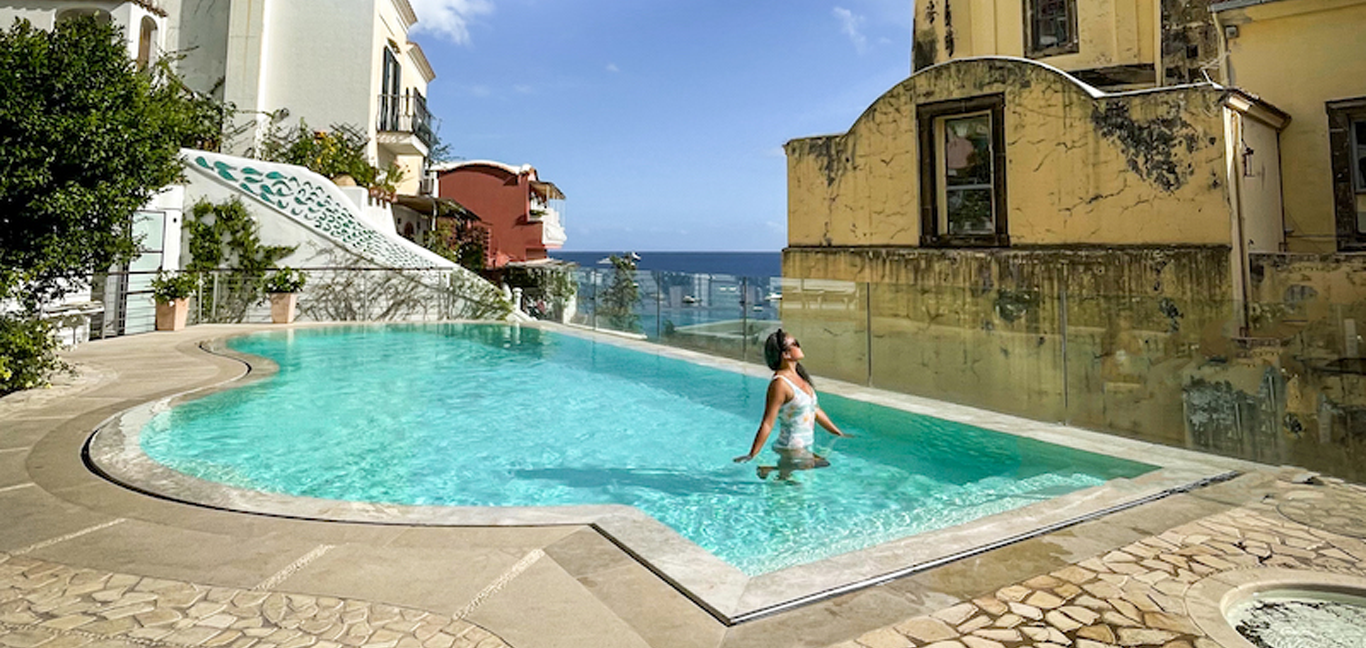 CUPSHE REVIEW
We were able to review the following items from Cupshe.
Aubrielle Yellow Striped Tie Back Dress ($42) – Fit true to size and looks amazing on. I could wear it without a bra.
Brianna Bowtie Bodysuit ($27) – This bodysuit is super soft and looks amazing on! I would also wear this as a swimsuit. It fits true to size.
Floral and Striped Scalloped One-Piece Swimsuit ($27) – This suit is SO ADORABLE. It also fits true to size. I matched it with a wrap skirt from VICI Collection and will be wearing this for the remainder of summer.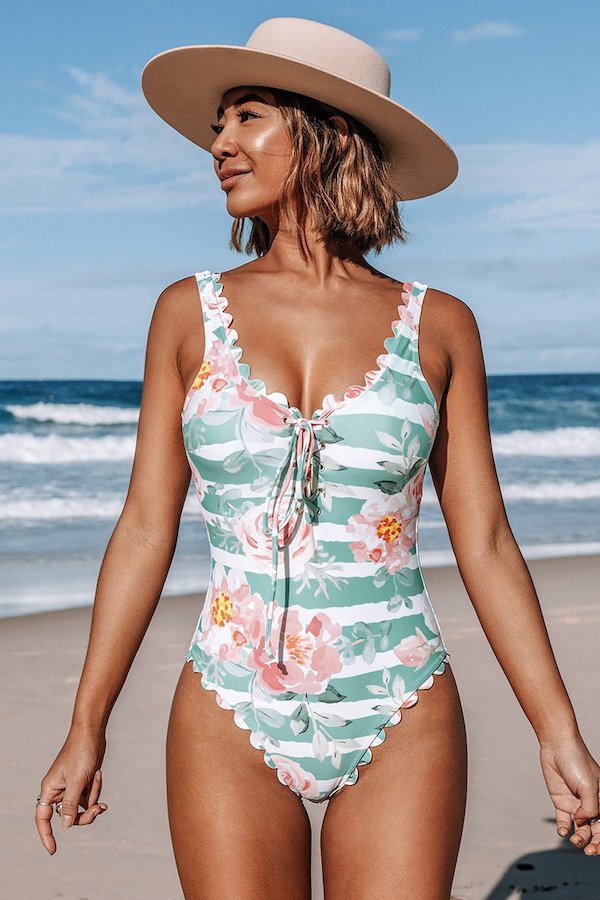 CUPSHE PROS
Size inclusive – Cupshe sizes run from XS to XXL (see size chart below). They also have Plus Size exclusive styles which are worth checking out. Plus size styles go up to 4X.

Runs true to size. I wear a size small in women's sizes and size small in Cupshe styles.
Affordable prices. All pieces are no more than $42 a piece.
On-trend styles. Styles are current and they are constantly offering more styles each week. There are thousands of swimsuits and bikini styles to choose from. Their styles are pretty modest, so if you're looking for something much sexier, check out our sexiest swimwear brands roundup.
Rewards program so you can earn while you shop and get free stuff. Their Sunchaser rewards program has some pretty awesome perks. We highly recommend joining their rewards program prior to purchasing. Sign-up here.
Free shipping for orders over $49 USD.
Offers student and healthcare heroes discount.
Student discount is $10 off $85 through the Student Beans program. See details here.
Healthcare worker's discount is 20% off orders over $75. Verify with Id.me to use this benefit. See details here.
Returns are allowed within 30 days of purchase. See their return policy here.
Fast shipping. We received our pieces within 5 days of ordering.
Worldwide shipping. Their supply chain allows them to ship products anywhere in the world.
CUPSHE CONS
Fast-fashion brand
Some products are cheaply made.
No wishlist feature. I found so many items I liked but did not find a wishlist feature to save my top picks.
No free returns. You will need to pay any shipping costs to return your items. See Cupshe's return policy here.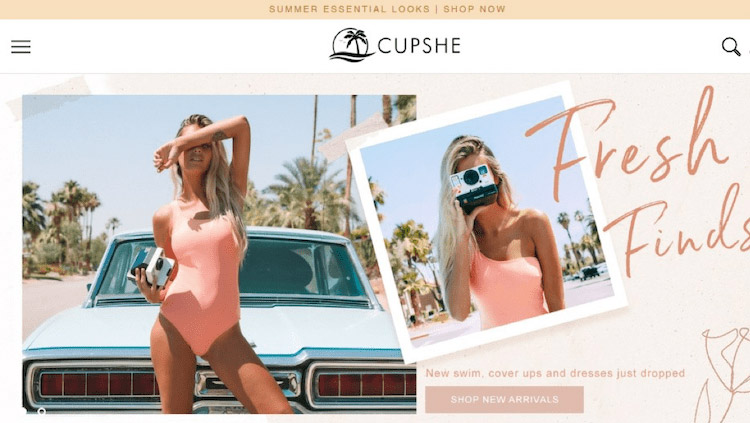 We also really like the following Cupshe styles:
White Open Back Self-Tie Cover Up
Sophia Striped Button Front Dress
Noa Leafy Cutout Maxi Dress
Selena Yellow Floral V-Neck Midi Dress
Talia Khaki Halter Dress
Smocked Green And Monstera High Waisted Bikini
White And Floral High Waisted Bikini
Blue Ruffle And Striped Bikini
Moss Green Ruffle One Piece Swimsuit
Briana Striped Cutout Back One Piece Swimsuit
Green Halter Flower Cutout One Piece Swimsuit
Tropical Leafy Moulded One Piece Swimsuit
Black Knotted Scalloped One Piece Swimsuit
Red Leopard Print One Piece Swimsuit
Floral and Striped Scalloped One Piece Swimsuit
Camryn Lace Up Back Slip Dress
Yellow Floral Dress
Maxi Skirt High-Low Cover-up

SHOULD I BUY CUPSHE?
We believe Cupshe is worth it! Their prices are very affordable and their quality exceeded our expectations.
We recommend going with your true size in Cupshe items.
WHERE TO BUY CUPSHE
You can buy Cupshe directly on Cupshe's website.  Use this link to save $10 off your first order.
You can also buy Cupshe on Amazon.