There has been plenty of booking apps for unique experiences and sightseeing that have made their way through the years, and Klook is one of them. The travel site has proven its name and people have started talking about it. But do you really have a full understanding of the site?
That is why we've put together this very informative Klook Travel Review that will definitely give a better understanding of the app. We have enumerated several points and highlights that you may find important while using the app.
You may know and you may not know about Klook, but we hope this article gives you more than you need. We have also added tips and step by step instructions on how to use the app.
1. What is Klook?
Founded in 2014, Klook is an online booking platform with more than 60,000 activities in 250 major destinations around the world. Short for "Keep Looking", the platform is one of the leading brands today that makes each traveler's trip more easy and fun.
You are free to personalize each trip and plan everything as you wish. From their long list of activities in each tour destination, you will come up with your itinerary at a very affordable price.
They cover almost everything from local tours and food options to rail tickets and airport transfers – you name it, they have it.
Personally, we have been using them mainly in Asia, like Taiwan and Japan. It works really well and is so useful!
You can also download their app on your iOS and Android phones.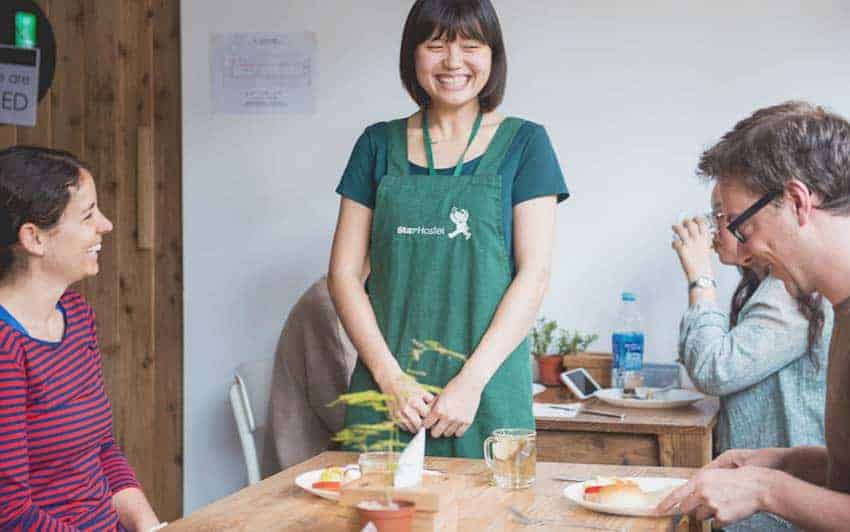 2. Advantages of using Klook
Being used by many, and by us, too, here are the advantages of using the site that might convince you to plan your next itinerary with them.
One of the things we love is how fast you can get tickets without stress and hassle. In an instant, you will receive your voucher once you have completed the booking process.
This is perfect for those who need booking right then and there.
Once you get your tickets confirmed, you are ready to go. You will no longer need to stay in long lines to buy tickets and wait for your turn.
You're always good to go. Not to mention, in some destinations like Tokyo Disneyland and Universal Studios Japan, there are designated Klook queues that allow you to enter faster.
Klook offers very easy to follow steps that make each transaction smooth and fast. Steps are as easy as one, two, three. You just have to create an account, choose the activities you're interested in, pay, and Viola! You're ready to go!
Whether you have an itinerary planned or activities in mind, you can always search for these. And whatever it is, you will find it there. Or if not, you can click on the destination you're planning to visit and check out the activities available for you.
We can personalize our trips even with booking activities. We can always choose what we like, how much budget we have, and where we are planning to go.
Even more, each activity comes with complete details like the description, package details, and instructions which makes you decide easier and faster. There are also reviews for each activity to help you weigh up what is what.
Plus, they have featured travel inspirations from their Blog that can give a glimpse of where you're going and what exactly you should do.
There are several payment methods available in Klook from credit to debit card to Paypal and more. But as a growing booking platform, the site has made more payment methods available especially those in various local markets.
Other payment methods supported by other regions include Apple Pay, Google Pay, Alipay, WeChat Pay, online banking, and more.
Payment methods can also vary depending on the location. For example, in the Philippines, locals can pay over-the-counter for online transactions in Dragonpay.
Excellent customer service
Another thing we look for in a booking platform is their responsiveness when it comes to customer service.
They have several customer support teams that are available in different methods. You can reach them below.
24-Hour Live Chat – If you're browsing in a desktop, you can reach them at their website and message them at the bottom right corner.
Ask Klook – Fill-out and submit issues or queries at Ask Klook inquiry form
Email – Send them an email at support(at)klook.com
Klook Hotline – At the bottom part of your voucher are listed numbers for customer service. Dial and drop them a call.
No printing needed
With today's technology, Klook helps save mother earth by going paperless. With just your mobile e-voucher, you are free to enter the attraction without needing to print your voucher unless stated.
You can save it on the app so you will be able to show it even without the use of your data.
Among other booking platforms today, Klook competitively offers one of the best rates. Not to mention the price guarantee and 60% off retail prices.
Unique Offers as well – My Own Experience with Klook
Yes, I already covered great deals. But I want to mention this unique offer as well. When I arrived to Taiwan, more precise Taipei, I needed a 4G SIM Card. Klook offered an incredible deal!
I booked it online, and picked up the 4G Sim Card from the Airport. BAM! I had 4 times more data than my hostel mates. No need to say, but many of my hostel mates as well changed their SIM since they stayed longer in the country.
My point is, it is worth it to check it as well as other sites. Some sights really have some gems, like unique tours, experiences, offers, you name it.
This is why we always use several websites, not just one. This goes for booking hotels and hostels, booking flights and finding tours.
For tours and experiences we check:
Airbnb Experiences
Get Your Guide
Klook.com
Tiqets.com
For hotels and hostels we check:
Hostelz.com
hostelworld.com
Airbnb.com
Booking.com
For flights we check:
Kiwi.com
Google Flight
Omio.com
Skyscanner
Qatar Airways and other direct airline websites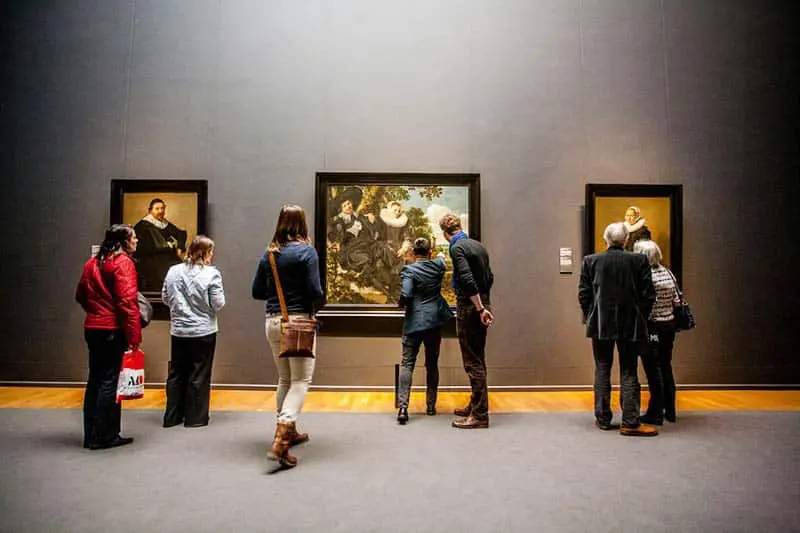 3. How to use the travel site
As we mentioned earlier, there are easy steps to follow in using this travel platform. To help you better understand each step, we have added a short description below.
Step 1. Sign up!
Whether it's on the website or the mobile app, you have to sign up and create your account for you to get started.
You can create an account using your email address, through Facebook, or WeChat. This process applies to the mobile app, too.
Klook is downloadable from the iOS App Store or Google Play Store.
Step 2. Find your activity!
First, what does it offer? Here are several services they provide.
Airport transfer
SIM CARD or WiFi Dongle
Sightseeing pass or City pass
Walking Tour
Tour or Day Trip
Rail Pass
Theme Park tickets
Klook offers pretty much everything you would need during your holiday. Name it, they have it. Even your personalized itinerary and dream activities can be achievable.
So once you have found your activity, like when you're shopping online, you just "Add To Cart". You can even check out different activities from different destinations all at the same time.
After adding everything to the cart, you can now pick your preferred date and how many tickets you need (if traveling with a group). Then, you are good to check out.
Step 3. Promo Codes / Redeem credits
This step is only applicable to those who have promo codes or Klook credits. Enter the promo code or redeem credits before you pay for your items. And remember that you can only use one promo code per each booking. However, you can use the promo code together with your credits.
We have explained a more detailed step-by-step in number 6. How to Pay
Step 4. Payments
Now you have applied your promo codes, you can now pay for your items. Payments can be done through credit/debit cards, PayPal, and more.
Other payments are also available depending on each location.
Step 5. Vouchers
Once the payment has been successful, you will receive your order summary. And only when the booking has been confirmed will you receive your confirmation email with your vouchers. These vouchers now will serve as your ticket to get your product or activity.
However, receiving the confirmation booking may vary depending on the activity or product. Some may take a little longer than the others.
Easy as that, you can easily enjoy the activities you booked without the hassle and long queues.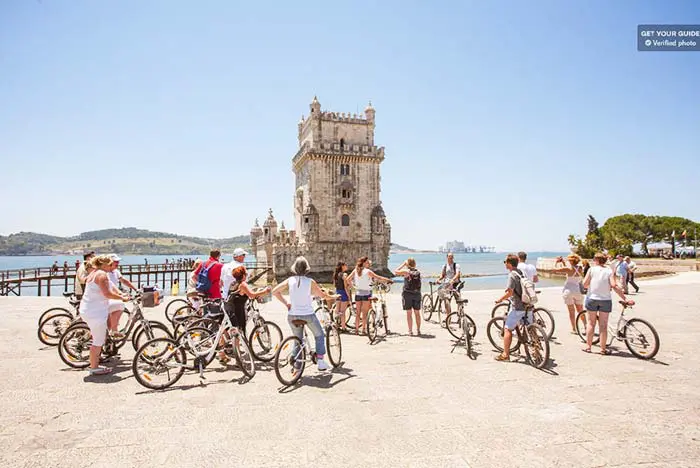 4. Key Features
Key features are what you see right below each activity or product name. These features may vary depending on each activity. We have shortly elaborated on some of the most common features you will see on the page.
Instant Confirmation – Activities or products with this feature means in a matter of a few seconds, you will be able to receive your confirmation booking, without the need to wait.
24-hours Confirmation – Within 24 hours, you will be able to receive your confirmation booking. If it goes beyond the 24-hour frame, you may report directly to the support team.
Open date ticket – You can use your voucher on any date as long as it's within the validity period.
Fix date ticket – The exact opposite of an open date ticket. You are only allowed to use your ticket on the exact date you have chosen.
Show Mobile or Printed Voucher – Just present your printed voucher or e-voucher to the operator on the date of your activity.
Enter Directly with Voucher – Just present your printed voucher or e-voucher, then skip the long lines and enter the facility directly.
Collect Physical Ticket – This feature will require you to present your printed/e-voucher and get a physical ticket before you can enter the facility.
5. Is it safe to use Klook?
When we are offered something cheap, we always ask, "Is it legit?"
With more than 250 destinations around the world, around 60,000 activities, and many third-party partners, we can say this site is safe and legit. And add over 5 million verified user-generated reviews.
Important: We also used them and booked our SIM Card with them in Taiwan!
So this is a first-hand experience!
Not to mention the features they got from reputable publications such as Forbes, Travel Daily News, CNBC, Wall Street Journal, and more. And we all know if it is to be featured in these publications, it's always something big.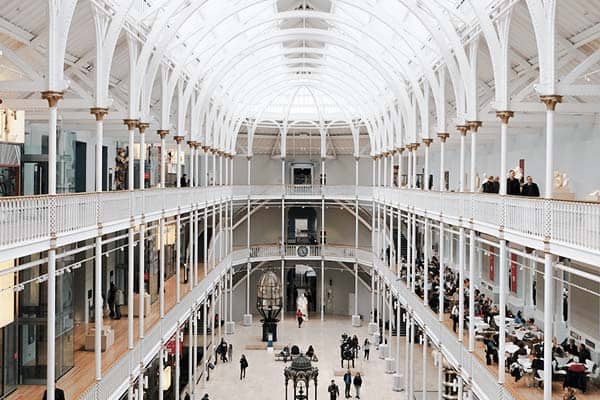 6. How to pay?
Several payment methods are available made for users from credit to debit cards and Paypal. And we have already mentioned in the earlier part of this article other methods.
Other available payment methods will also vary depending on the location. Other regions can pay through Apple Pay, Google Pay, Alipay, WeChat Pay, online banking, and more.
Accepted Currencies
In each activity, different currencies are displayed to choose from. Among the currencies available are USD, HKD, SGD, TWD, EUR, GBP.
However, only transactions in USD, HKD, SGD, TWD (excluding AMEX card), MYR, and KRW are accepted currently.
Note: All other Southeast Asian currencies (except PHP), charges will be in SGD. And the rest of the displayed currencies available will charge you in USD.
Paying with Promo Codes
Here's a step-by-step process on how you can use your promo codes.
Step 1. Redeem promo code
On the mobile app – Tap "Promo Codes" under your account, key in your promo code, and redeem, the promo is now saved and can be applied during check out.
On the website – Tap "Promo Codes" on the Homepage, key in your promo code, and save it in your wallet.
Step 2. Add products to the cart
On the mobile app – Tap "Add To Cart" on your chosen activity or product, choose the desired date and quantity then click "Add to Cart" again.
On the website – Select package, date, and quantity then select "Add To Cart".
Note: Some may have a minimum spend in order to get the discount depending on the promo code. However, do not select "Book Now" if you're not done or you have not yet reached the minimum spend. This will bring you out of the check out page.
Always use the "Add to Cart" to make sure you get the minimum spend to maximize your savings.
Step 3. Check out
On the mobile app – Apply the promo code during checkout and once it's successful, the total bill will show the discounted amount.
On the website – Click the "Use Promo Code", select the promo code you want to use, and once it's successful, the total bill will show the discounted amount.
Remember: You can either save the promo code in your wallet or you can type it in during the process. Just make sure you input the code before you proceed to payment.
7. Changes, Cancellations, and Refunds
Changes – Changes can be possible if the corresponding activity allows this policy. If changes are not allowed, you can simply rebook the ticket with the correct details.
Cancellations – Do take note that every activity may have different cancellation policy so this will vary. You can check the cancellation details in the "Terms and Conditions" section of your chosen activity is eligible for changes or cancellations.
Here's a short definition of each cancellation policy.
Free Cancellation Policy – You can get a full refund if the cancellation is within the specified time.
Conditional Cancellation Policy – Refer to the "Terms and Conditions" section for the conditions of the activity.
No Cancellation Policy – No refunds will be given.
We have also made a step-by-step process on how you can cancel by following the steps below.
Step 1. Proceed to the "Bookings" option
Step 2. Choose the item you want to cancel and select "View More"
Step 3. Click "Apply for Refund"
Step 4. Fill out the information needed then submit.
Refunds
When your activity is approved for cancellation, the refund will be immediately available only when it was paid through PayPal. However, when it was paid through a credit or debit card, it will usually take 5-7 working days. And it can last up to 30 days to certain banks.
If it exceeds the given time frame, contact the support team.
And in rare cases that your activity is canceled, you will be given a chance to choose between a full refund or a rebooking.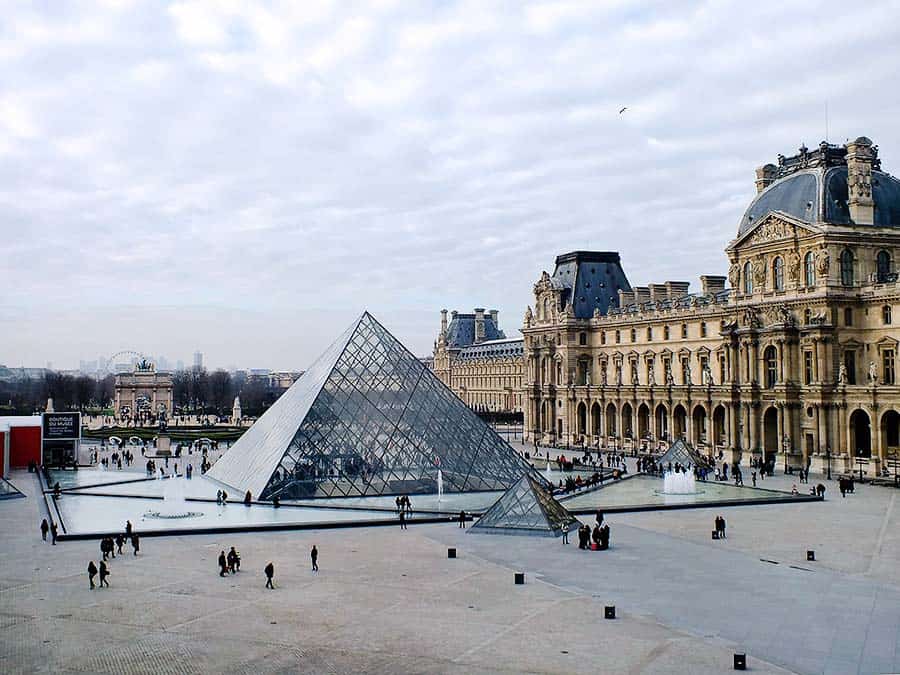 8. Support
A good travel partner is the one who can be reliable even before and after your booking. The one that answers your queries and complaints in a very timely manner.
Of course, we wouldn't want customer support that rarely replies to our questions. And Klook has managed to maintain to give customer support to its increasing customers through the years.
Below are there different customer support methods.
24-Hour Live Chat – If you're browsing in a desktop, you can reach them at their website and message them at the bottom right corner.
Ask Klook – Fill-out and submit issues or queries at Ask Klook inquiry form
Email – Send them an email at support[at]klook.com
Klook Hotline – At the bottom part of your voucher are listed numbers for customer service. Dial and drop them a call.
9. Is it worth to try Klook?
If you believe in our word, we will certainly say it's worth to try them. Among the thousands of verified reviews given on Klook, we are one with them when they said that Klook is one best booking partners you can find on the internet.
With its credibility, it has proven its name through its year of service and we were part of that. We have purchased several activities and SIM Cards here and it has never failed us. Aside from that it's cheap, the process is very smooth and instant.
In a matter of seconds, you're good to go. So if ever that your bookings have late-changes or cancellations, Klook is your instant hero. But why the need to risk your trip to uncertain platforms if you can trust Klook in the first place?
Plus, the activities are fun and interesting. Reviews also come with actual trip photos so you know what to expect.
Summary: Klook Review
If you are looking for a legit, reliable, cheap, and hassle-free booking platform, then include Klook on your list. They are truly a traveler's best friend in this growing world of technology. They offer e-vouchers which are very handy and earth-friendly.