About SSLs.com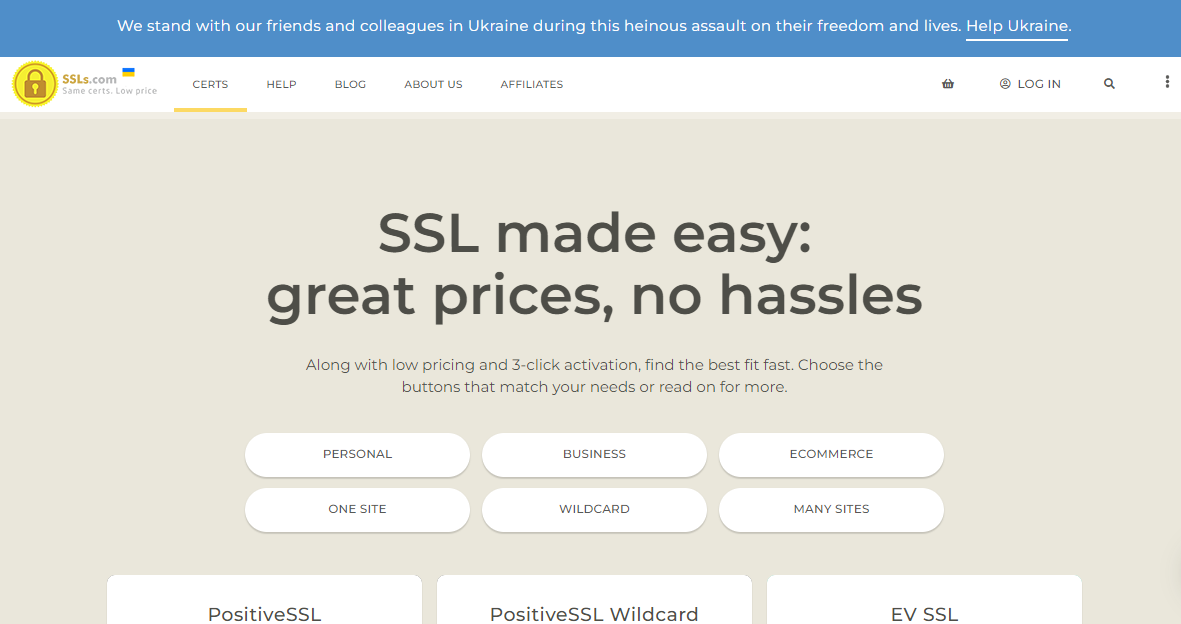 I just wanted to write a review about my last interaction with ssls.com. Previously, we had always bought certain products from here and they were reliable, helpful, and always delivered.
Unfortunately, they have now turned into a deceitful company and have been engaging in possible fraud. That's right – buyer be warned.
A few years ago, the SSL community changed the max age of ssl certificated from 5 years to 4 years, to 3 years, now down to 2 year max. This meant that average order values for companies like ssls.com plummeted by 50%. Unfortunately, their customer acquisition did not drop at all, it even possibly increased during this time span as more competitors came to light. Additionally, LetsEncrypt also came about offering free ssl certificates and eating into market share.
Now here comes the genius minds at ssls.com with a bridge to sell you (reference to the old, I have the Brooklyn Bridge to sell you scam). They start offering a 4 year certificate for you to buy. That's right, the max is 2 years, but they begin selling a 4 year cert. When you dig into it, it's 2 x 2yr certs. Cool, that's fine I thought. Being in the industry I knew 4 years were not longer available and they found a neat work around to get bulk orders and they walk you through the proces sof what they are doing. Nothing shady there. Your getting a discount for buying 2 certs and you understand that after 2 years you have to activate the 2nd 2yr cert. Cool. Fair Game.
But then I guess sales weren't that good. Because why buy 2 x 2yr certs when you really only need a cert for now and who knows what is going to happen in 2 yrs + from now. So I'm guessing sales weren't too hot, because now we get onto the scam part. Now when you buy a 2yr certificate, they give you a 2 x 1 year certificates. They tell you to come back in one year to get your next year. Your not getting the 2 year certificate that you purchased.
That's right, they make it a hassle to get your two years up front – they don't even sell you it. It's now 2 x 1yr certs you get. Which is not industry standard.
SSLs.com Overview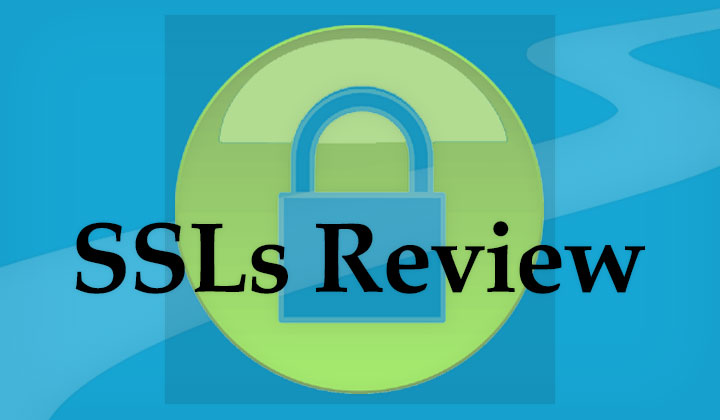 The problem here is that there is no mention of this on the product detail pages or anywhere else. They advertise and sell the product (a 2 yr certificate) as the same product that you buy anywhere else. They are a re-seller, so the same product is available elsewhere and when price comparing or shopping apples to apples, you really believe it is an apple your getting.
However, if you bought the 2 year certificate elsewhere, you'd be issued a 2 year certificate. You would not be issued a 1yr certificate and told to come back in 1yr to get a new certificate. Each time you come back is a hassle, you have to reactivate, possibly re-upload files, work with your hosting company, some hosting companies charge a fee for certificate installation and testing, etc.
So when your being told that your buying a 2 year certificate and then your being issues a 1 year certificate – that can only be explained as fraud.
If you want a 2yr certificate from them, your now stuck buying the fake 4 year certificate so you can get the 2 x 2yr certificates.
Imagine going to buy an Audi A8. imagine you price shop between two dealers and then you decide to go with the slightly cheaper dealership. Now imagine when you sign everything, and hand them cash, they bring you in the back and they give you an A4. They then tell you in a year to return this A4 and then they will give you another A4. That's not what you bought! You bought an A8 – not an A4.
Plain and simple -this company has become a bunch of scam artist. Playing cheap tricks on their customers all in the name of a quick buck.
This has apparently started on December 11th (or so), 2019. I hope they see their scammy ways in 2020 and reverse ship. Otherwise previously loyal customers who have ordered 100+ certs will leave in droves.
Why SSLs.com
With us you won't find the usual hype, jargon or complexity. We're all about straightforward benefits, plain-speak facts, and making life easy.
SSLs Review: Cheap Comodo SSL Certs at SSLs.com, or Not?
We are seeing a shift in SSL certification trends, and companies like SSLs & Comodo, struggle. Here's my review on the ups & downs of SSLs.com in 2022.
The SSLs service was first launched at CheapSSL.com in 2009. Now operating under a new brand name and web location at SSLs.com, they claim to have sold more than 100,000 Comodo SSL certificates to date and counting.
Owned by Namecheap, a popular domain registrar and web hosting company. They are a reseller for the full range of commercial Comodo SSL certificates.
Paid VS Free SSL Certificates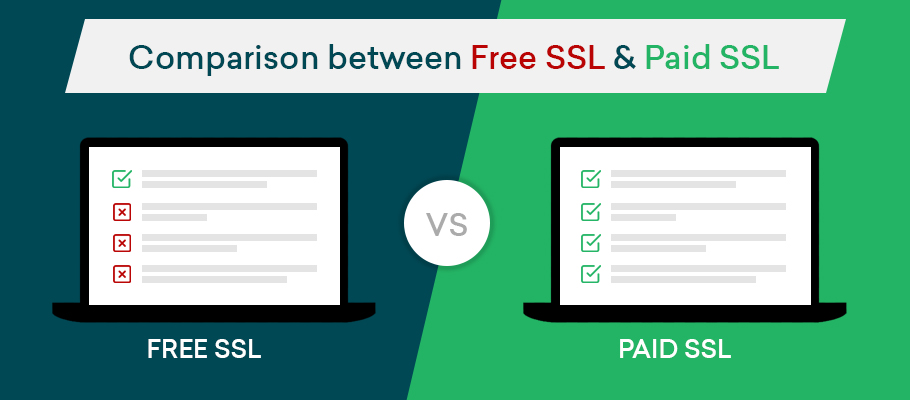 The current trend in website security is free SSL hosting — which is an easy, and completely automated way to host WordPress and other websites on HTTPS. Namely, thanks to Let's Encrypt, which started the free SSL movement in 2016.
SSLs represents only commercial SSL certification through Comodo, and the cheap options they offer bring little to no value, compared to the free certificates. Both use the same level of encryption, and are Domain Validated (DV) certificates.
Only so called, Extended Validation (EV) SSL certificates bring more value, at a much higher price-tag. And while there's talk on the "dangers" of domain validated SSL certificates, it's mostly just promotion on the benefits of EV SSL.
If you want to show a green navigation bar and lock, that displays your company name; EV certificates are the way to achieve this. It is of course, the best way to convince customers that they are on the right website and the hardest to hack.
For small business owners, to bloggers and ecommerce websites, free SSL is usually considered sufficiently secure and easier to set up.
It's also advised to enable two-step verification or other account security measures for your domain name registrar, since your domain is the means of validating most certificates. Including commercial Comodo SSL from SSLs and free ones.
SSLs Benefits
The website SSLs.com is branded as a cheap source of commercial Comodo SSL certificates. Namecheap, the parent company of SSLs which also offers the same service has slightly more expensive pricing (see below).
Compared to the pricing on the official comodo.com website for example, savings are significant. Especially if willing to commit to a 3 year SSL plan.
PositiveSSL DV certificate;
SSLs from $4.99/year
Namecheap from $8.95/year
PositiveSSL.com from $49.00/year
EV SSL Certificate;
SSLs from $58.99/year
Namecheap from  $58.99/year
Comodo.com from $199.50/year
And this is the end of the review.
What's your opinion on SSLs, or paid VS free SSL certificates?
Share your review, or questions in the field below.
Btw! Some of these reviews and other types of content could contain affiliate links where appropriate. This is a great opportunity to support this blog, voluntary and without extra cost. Huuge thanks for your visit and read. Sincerely, Tim.
What our customers say
What really matters is direct feedback. We are rated 4.8 of 5 based on 89904 reviews from unbiased customers, just like you
The site is simple and too good for fast decisions. Simply the best shopping experience I ever had buying an SSL. I would do a video review for free, this is the magnitude Sharmila B.

Having such a great checkout site gives me confidence in the product purchased Suzanne H.

Fast good service. Almost better than letsencrypt Anonymous C.
FAQ SSLs.com
What is an SSL Certificate all about?
Secure Socket Layer (SSL) might sound complex, but it's actually not. When you purchase SSL Certificate options, no matter which one you choose, it encrypts the communication between you and your site visitors so no-one else can eavesdrop or steal information. It also verifies your website's identity to make sure it's legitimate.
How do I install my SSL Certificate?
When your SSL Certificate is issued, we'll send you a Welcome email with easy instructions. After activation, the timescale for complete setup will depend on the type of Validation level you choose i.e. it varies between 10 minutes and 10 days for the Certificate Authority to perform checks.
What is TLS?
Transport Layer Security (TLS) is an updated version of SSL. We sell TLS, but most people still call it SSL because that's the term everyone knows. TLS is a little more secure, so businesses like banks will insist on it, but for most websites it doesn't make much of a difference. Our Certificates are compatible with both SSL and TLS protocols.
Where do I go if I have more questions?
Browse our Knowledge Base which is packed full of guides, or feel free to reach out to us direct.