There are beaucoup benefits to buying glasses online. But picking the right retailer can be tough AF. Finding a brand that offers dope deals and stylish selections is tricky. Enter: DIFF Eyewear. This charity-focused brand has been selling spectacles since 2014.
DIFF Eyewear is partnered with Sightsavers, an international charity that provides funding to help folks get vital eye exams, surgeries, and medicine. According to DIFF Eyewear's website, it has provided over 1.6 million peeps with reading glasses. We love to see it 👀.
While we're all about giving back, there's more to consider when buying glasses (cuz hey, you need to be able see, right?). Keep reading for our deep-dive into all the deets on DIFF eyewear.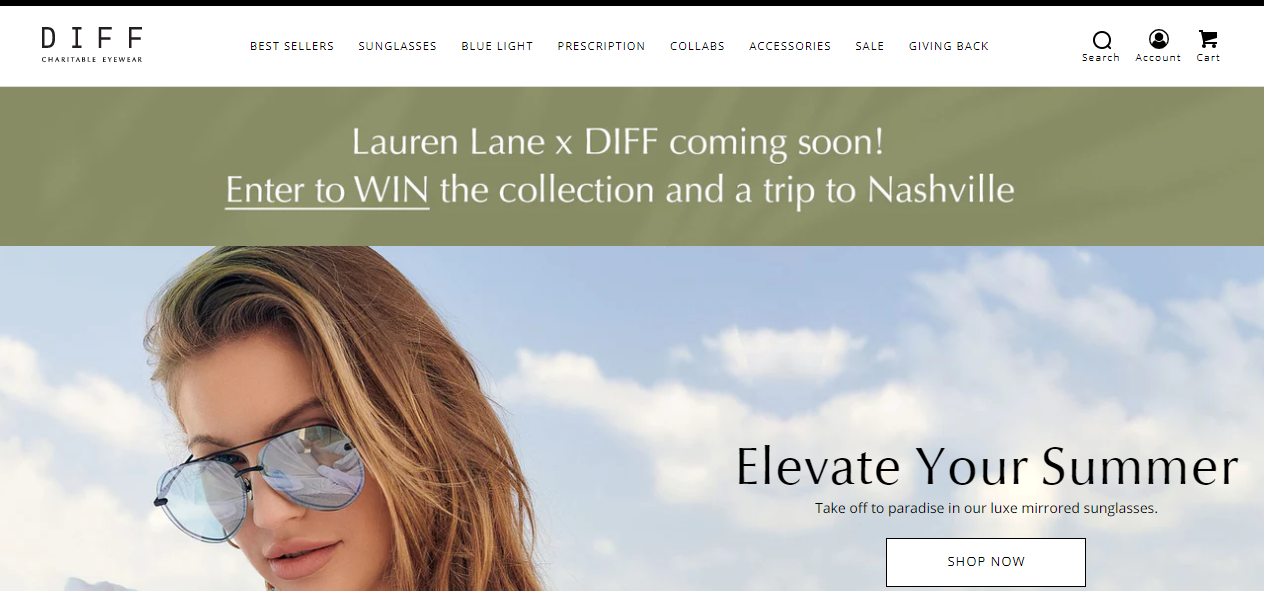 Pros
Stylish selection of frames. From trendy oversized frames to cat eye specs, DIFF's got you covered with plenty of stylin' options.
Known for its charity work. The company places a huuuge focus on charity, which means you can feel good about forking over your cash.
Free shipping on orders over $115. Free shipping is always a plus.
Offers lots of sales including buy-one-get-one (BOGO) promotions. Though it looks like you can't get prescription eyewear with this deal, you can still grab some sunnies and blue light glasses for the price of one.
Customizable options available. You can choose from upgrades like blue-light lenses, photochromatic lenses, and polarized lenses. Woot!
Solid resources. DIFF provides blogs and FAQs to help you get the right measurements for proper-fitting frames and measure your pupillary distance (PD).
Cons
No way to try before you buy. Without at-home or virtual try-on, or any brick-and-mortar stores, there's no way to test your specs before you buy.
Limited prescriptions available. If you wear progressive, multifocal, or bifocal lenses, you're outta luck.
No contacts. If you wear contacts, DIFF is not a one-stop-shop for all your eyewear needs.
They don't accept insurance or HSA/FSA. But DIFF says you can submit a claim to your insurance company for reimbursement after buying.
Annoying return policy. If your glasses need returning, the company only offers store credit for Rx lenses. Otherwise, you have 30 days to return nonprescription glasses.
Reviews aren't amazing. DIFF only has a 2.3/5 rating on Trust Pilot at the moment. Reviewers complain about customer service, fulfillment time, and some say they were given the wrong Rx lenses or never received them at all.
DIFF Eyewear products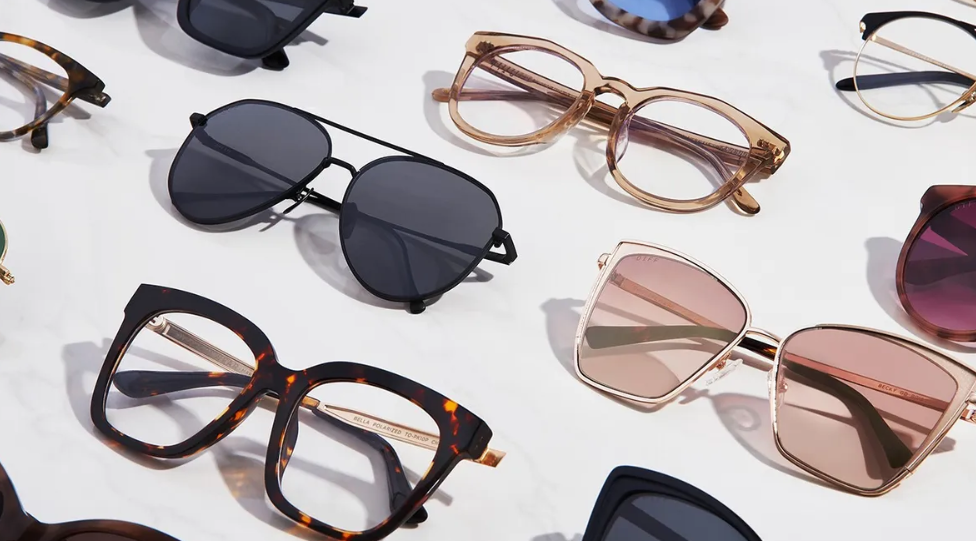 The company offers hundreds of DIFF-erent frames (see what we did there?). You can sort through the selection with these filters:
color
square
rounds
cat eye
aviators
polarized
collection
oversized
Alas, there's no way to try on the glasses before buying — virtually or at home — which is a big bummer. But you can take a quiz to see which frames are best for your face shape and overall style.
Here's a rundown of DIFF's different products:
Prescription eyewear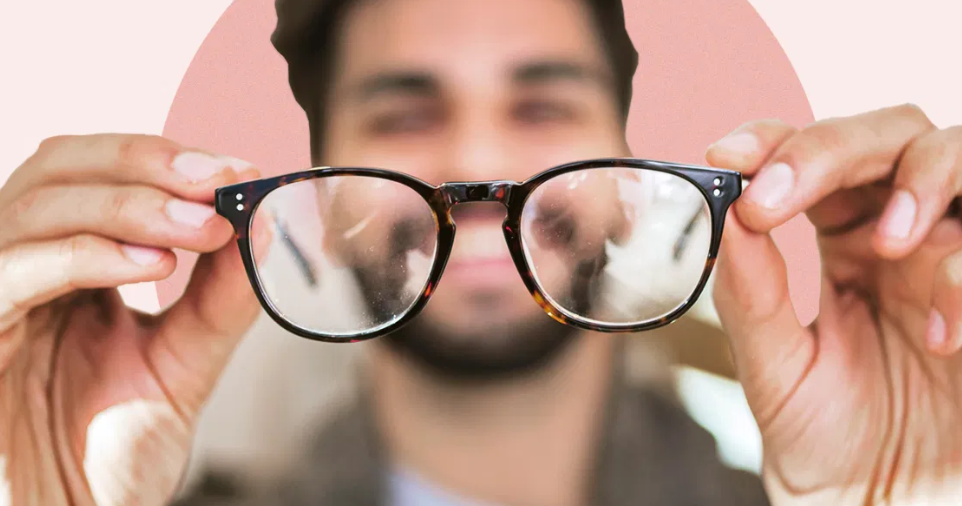 While the company has a wide selection of frames to choose from, DIFF can only fill some prescriptions. If you wear progressive, multifocal, or bifocal lenses, you'll have to keep shopping. If you're a single vision wearer, the lenses are made from a premium scratch resistant polymer, so they should last a long time. You can also add on blue-light-blocking to your prescription glasses and upgrade to thinner lenses for $35 a piece.
If you end up falling in love with a pair of DIFF frames, you can always buy them without a prescription and take them to a local optician to get them fitted with your Rx.
Sunglasses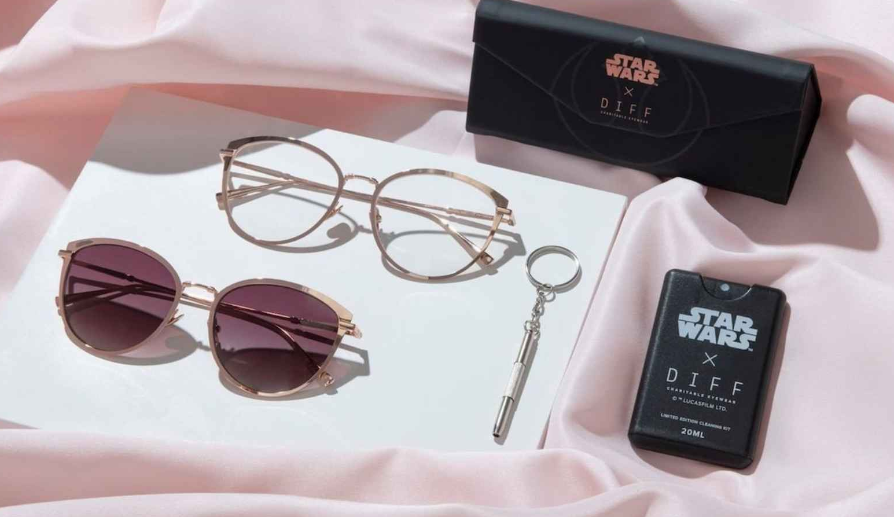 DIFF has a super selection of snazzy sunglasses for all styles and face shapes. You'll look fly and protect your eyes from the sun. You can opt for traditional polarized or nonpolarized lenses. You can also go for the photochromic lenses (these bad boys get darker in light).
Blue Light Glasses
Some studies suggest blue light glasses can help combat digital eye strain. While we need more research to show this is 10/10, lots of peeps say these lenses are legit. If you want to test them out yourself, DIFF offers over 300 blue light glasses. Some of them can be fitted with Rx lenses, too.
Cost
Most frames are in the $80 to $109 range. But the price really depends on what upgrades you go for. Blue-light-blocking lenses will bump you up $35. Thinner lenses are also an extra $35. Polarized sunglasses are an additional $50 while photochromic lenses are $100.
This price range is pretty on par with other online glasses retailers — though a set of specs from DIFF might end up costing you a little less because there are fewer upgrades to choose from.
Company policies and customer service
DIFF Eyewear offers a 14-day exchange policy if your prescription specs don't pass the vibe check. You also get a 30-day return on nonprescription glasses.
Glasses will come with a 1-year warranty that starts on the date of purchase. Just keep in mind that it only covers manufacturing defects. But remember you can always purchase that 2-year protection plan for an extra $15.
PSA: If you do need to return your Rx glasses, you won't get your money back. DIFF only offers store credit for returns.
How to buy from DIFF Eyewear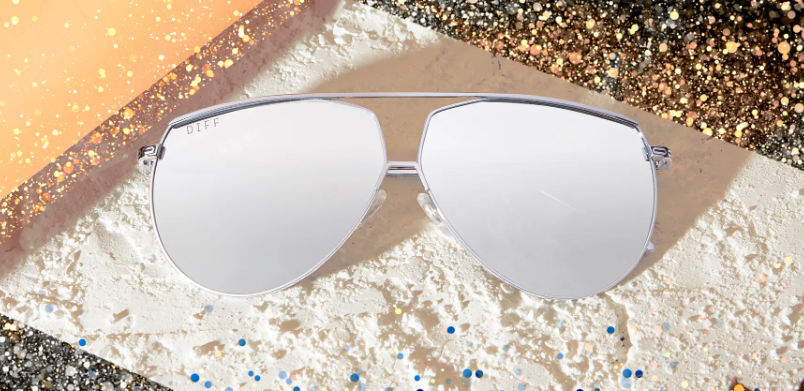 You can order DIFF Eyewear glasses directly from its website. Reminder: There isn't any kind of try-on feature. If you want to give your glasses a whirl before purchasing, you might get lucky and find some products in select stores across the U.S., like Nordstrom and Revolve.
When you're ordering, be prepared to choose your upgrades (like blue-light-blocking and/or thinner lenses) and whether you want to add a 2-year protection plan (ideal for our clumsy baddies prone to accidental damage).
You'll also need to either upload your latest eye prescription (make sure it's not expired!) or email it later. It should include your PD measurement and lens strength. An in-house optician will look over your Rx to make sure you get the correct lenses.
Insurance
Diff does NOT accept health insurance. You also can't use your flexible spending accounts (FSA) or health savings account (HSA) cards. But you can ask for a receipt to submit to your insurance provider for possible (usually partial) reimbursement.
What about shipping?
According to its website, most prescriptions are processed within 14 business days. Non-Rx orders only take 1 to 2 days. All orders are shipped from Los Angeles.
Orders $115+ come with free shipping in the U.S. and you can also have your glasses shipped internationally but you might need to shell out some extra clams for tax or import fees.
The bottom line: Is it worth it?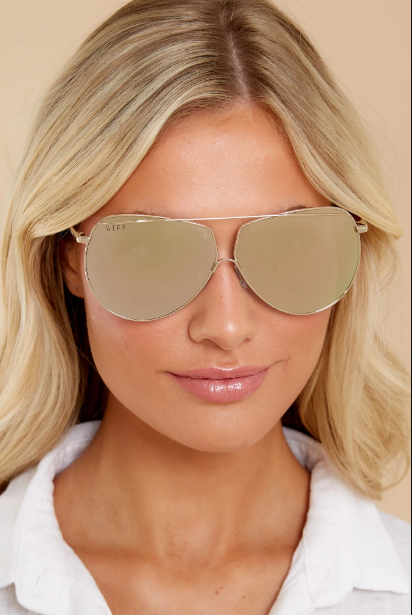 While DIFF Eyewear def has some perks, the customer reviews are a bit underwhelming. You might be better off using another service if you have Rx lenses. But if you're more interested in stylish, fairly priced frames, DIFF is where it's at.
Bella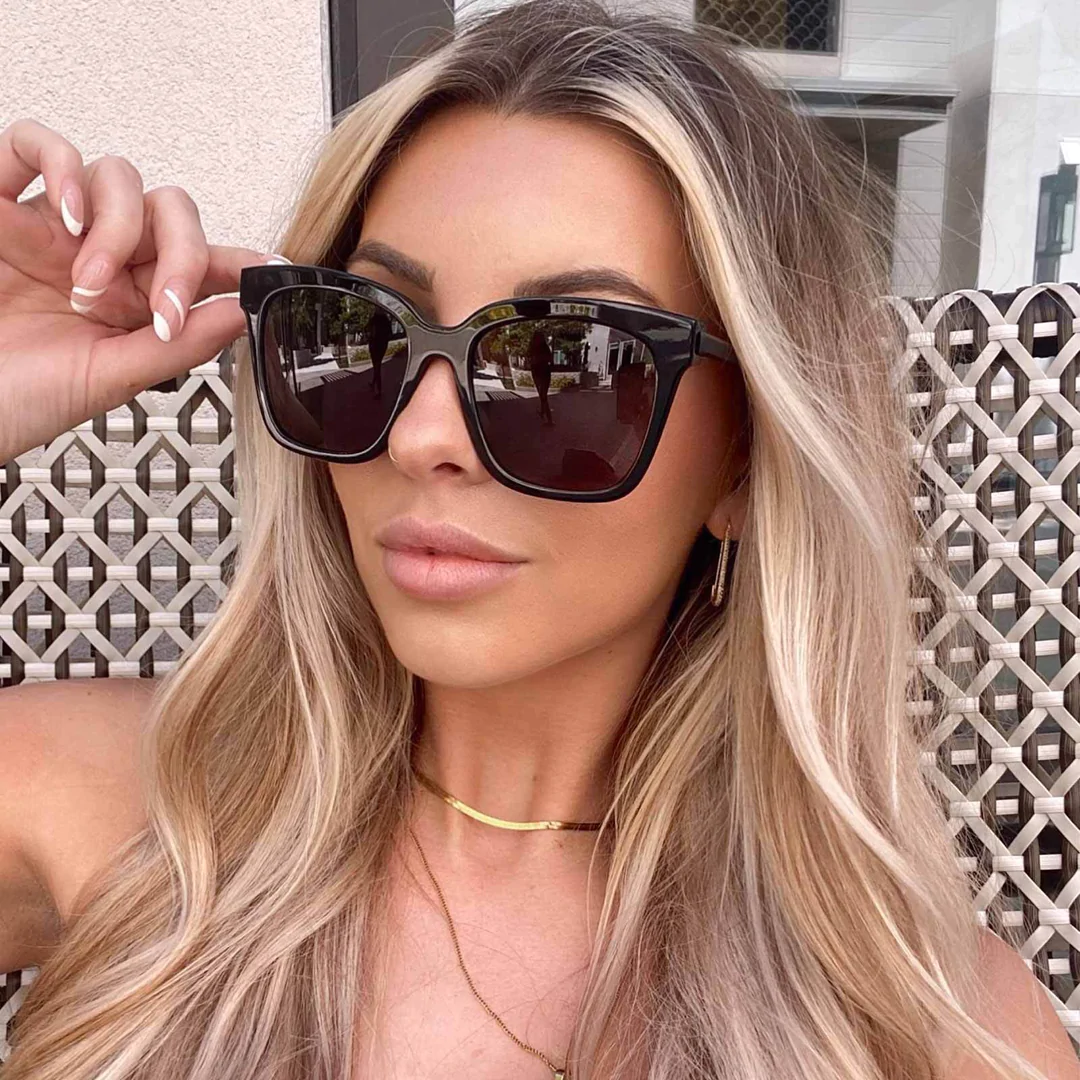 Ciao Bella! Discover our fan-fave Bella shades. These sunnies are insta-worthy, beach-worthy, and YOU-worthy! Featuring an oversized fit, classic square shape, polarized lenses & sleek metal temples, our bestselling Bella will upgrade all your OOTDs. These black, oversized polarized sunglasses are bound to be the pair you reach for every time!
Lenox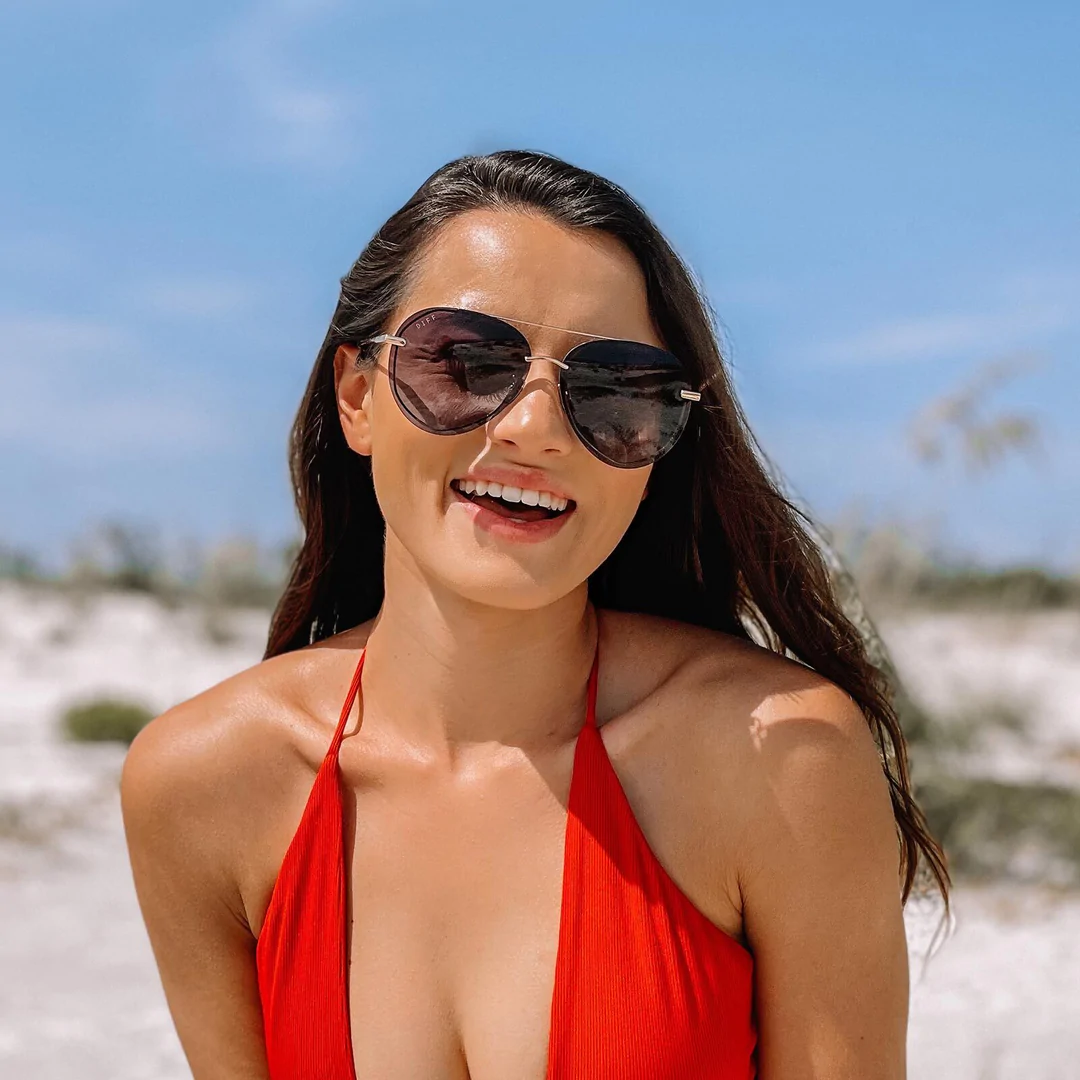 Trendsetters, meet your match with Lenox! These iconic shades offer an oversized aviator shape, luxe top bar, and chic metal details.
Lenox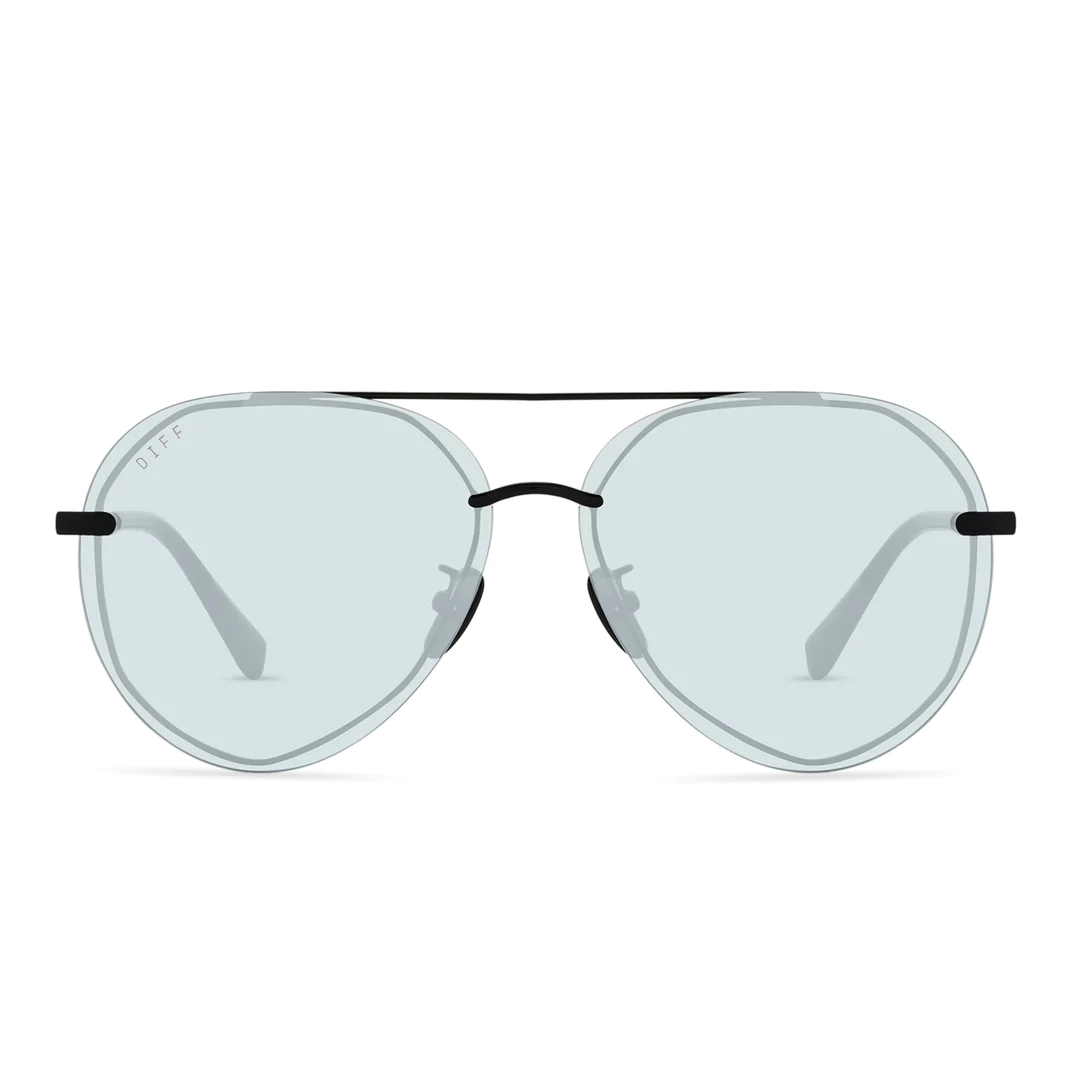 Trendsetters, meet your match with Lenox! These iconic shades offer an oversized aviator shape, luxe top bar, and chic metal details. You can never go wrong with unique black aviator sunglasses.
Becky II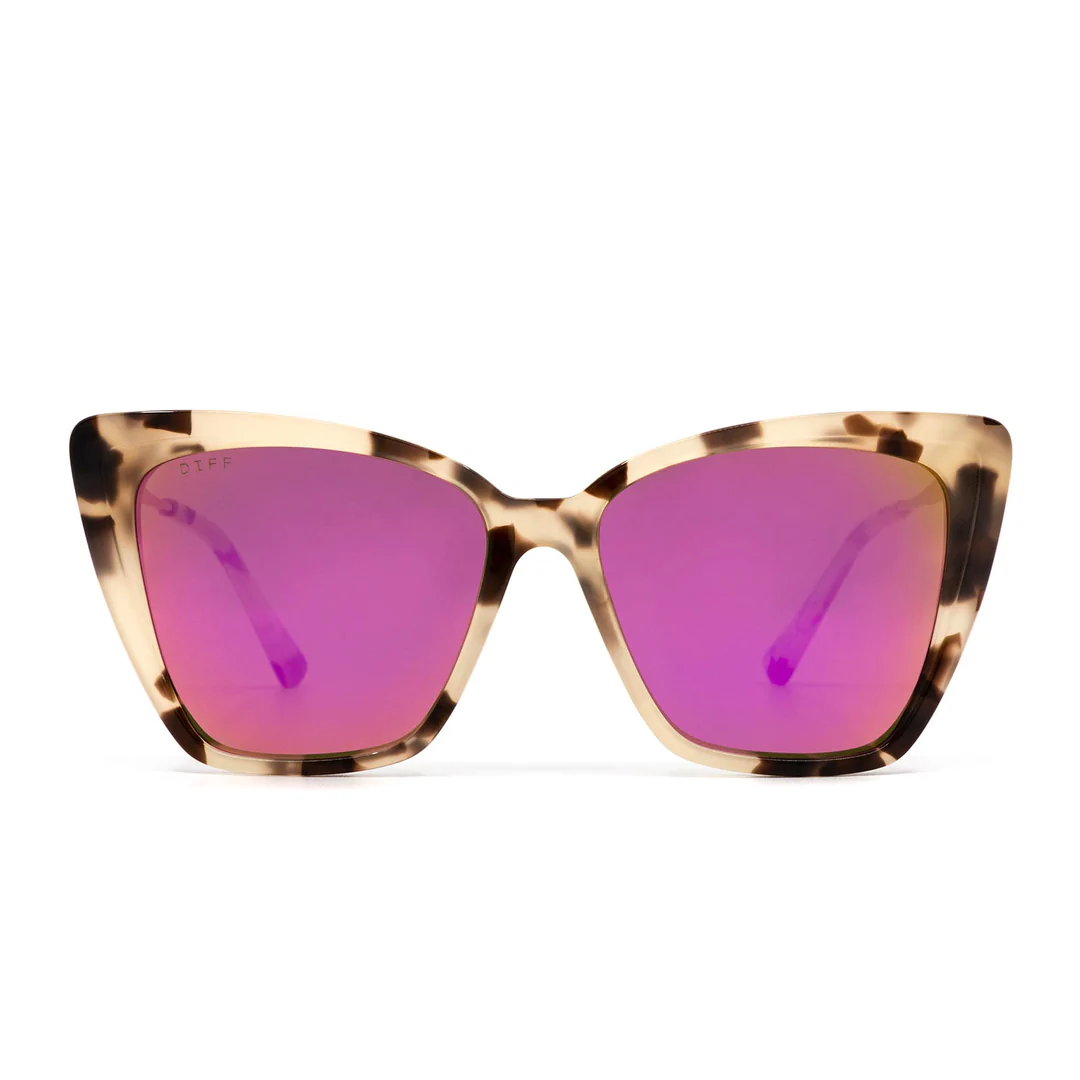 Our Becky II is for the life of the party! Dress to impress in these oversized cream tortoise shell sunglasses, featuring a flirty cat eye, luxe metal temples, pink lenses, and endless glamour.
Collapsible Triangle Case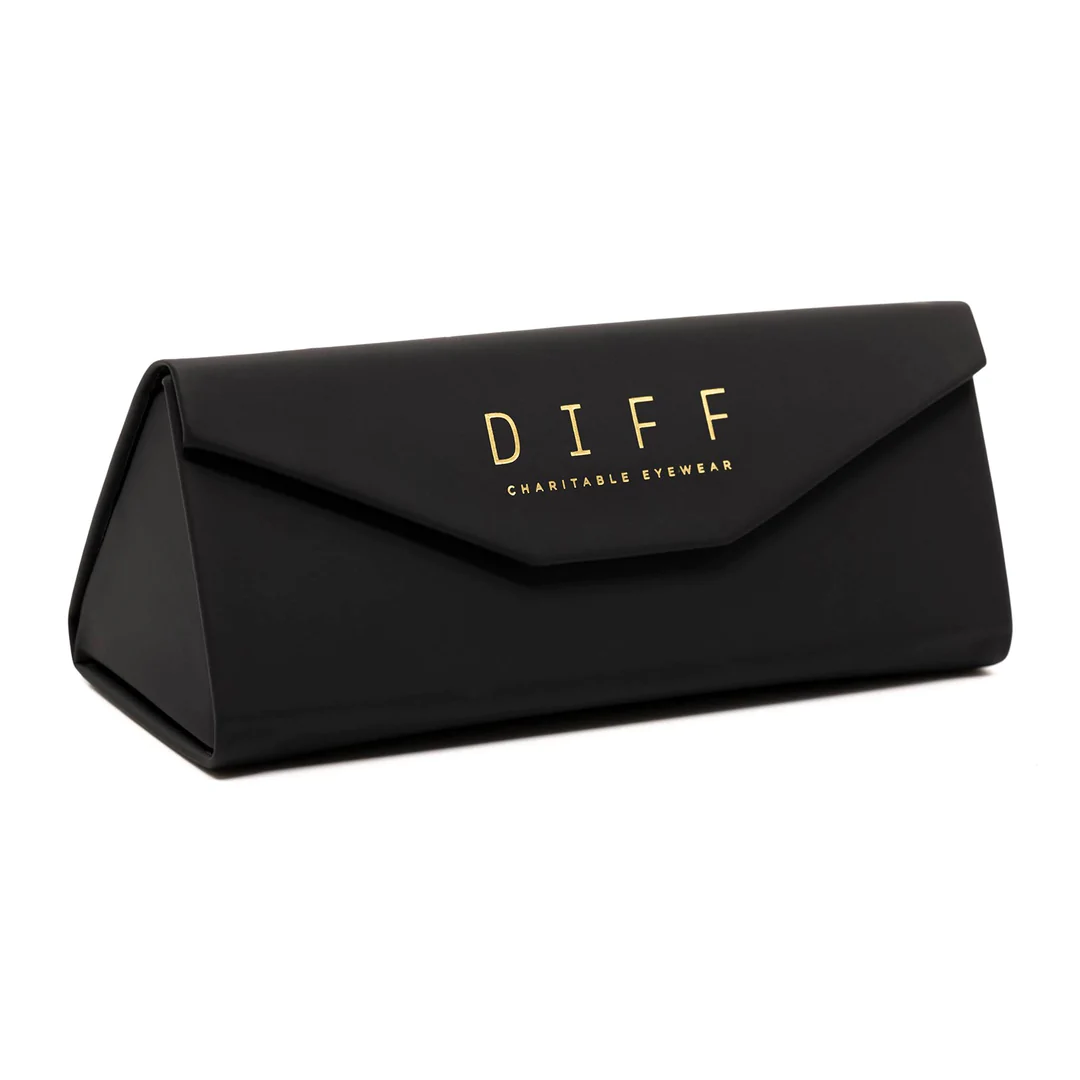 Featuring a unique shape and luxe finish, the Collapsible Triangle Folding Case is the perfect way to organize your entire eyewear collection. The hard case folds completely flat — making it compact, light-weight, and durable.
Dash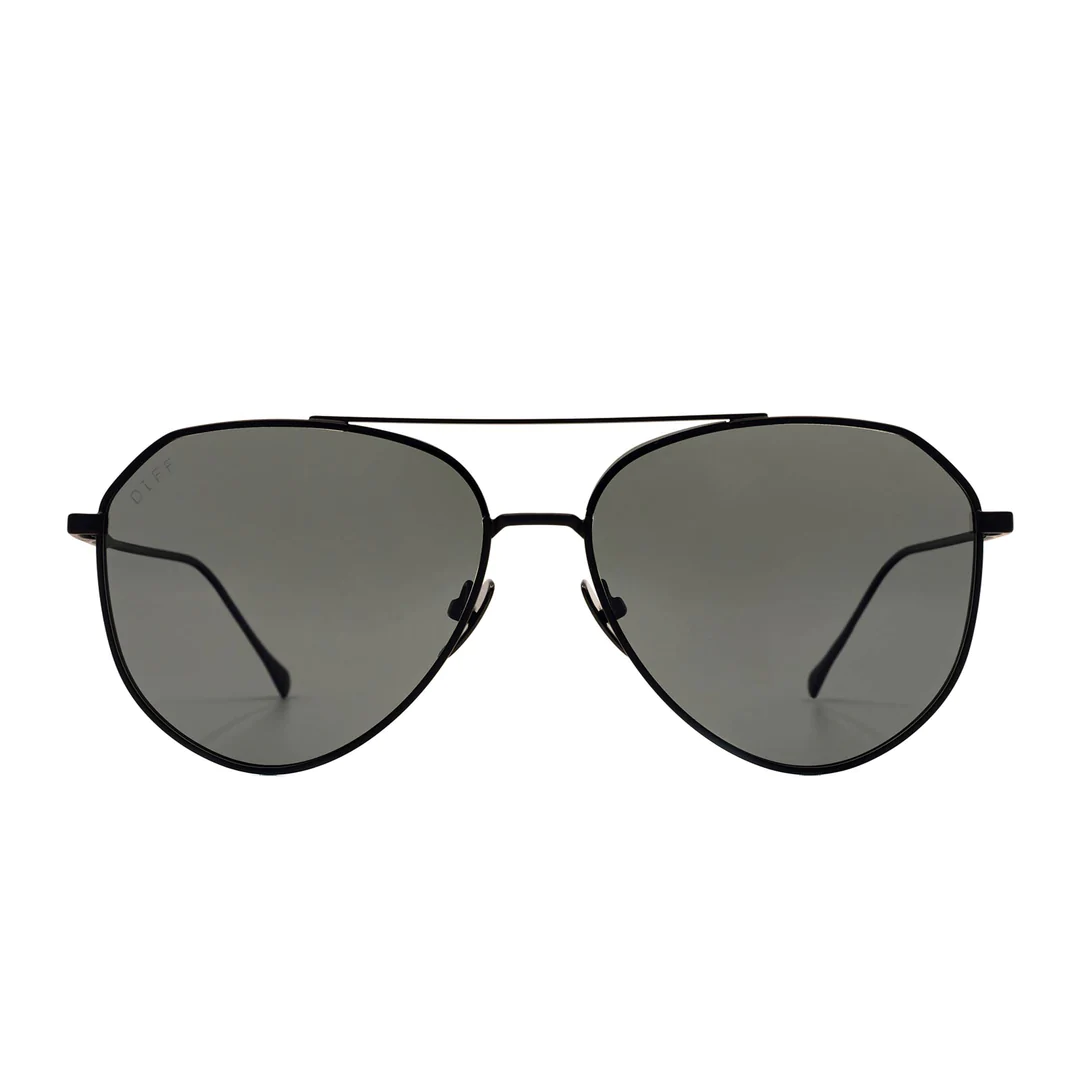 The Dash takes a modern spin on a classic aviator. With oversized lenses and sleek metalwork, add a fresh aesthetic to your jeans and tee.
Alyssa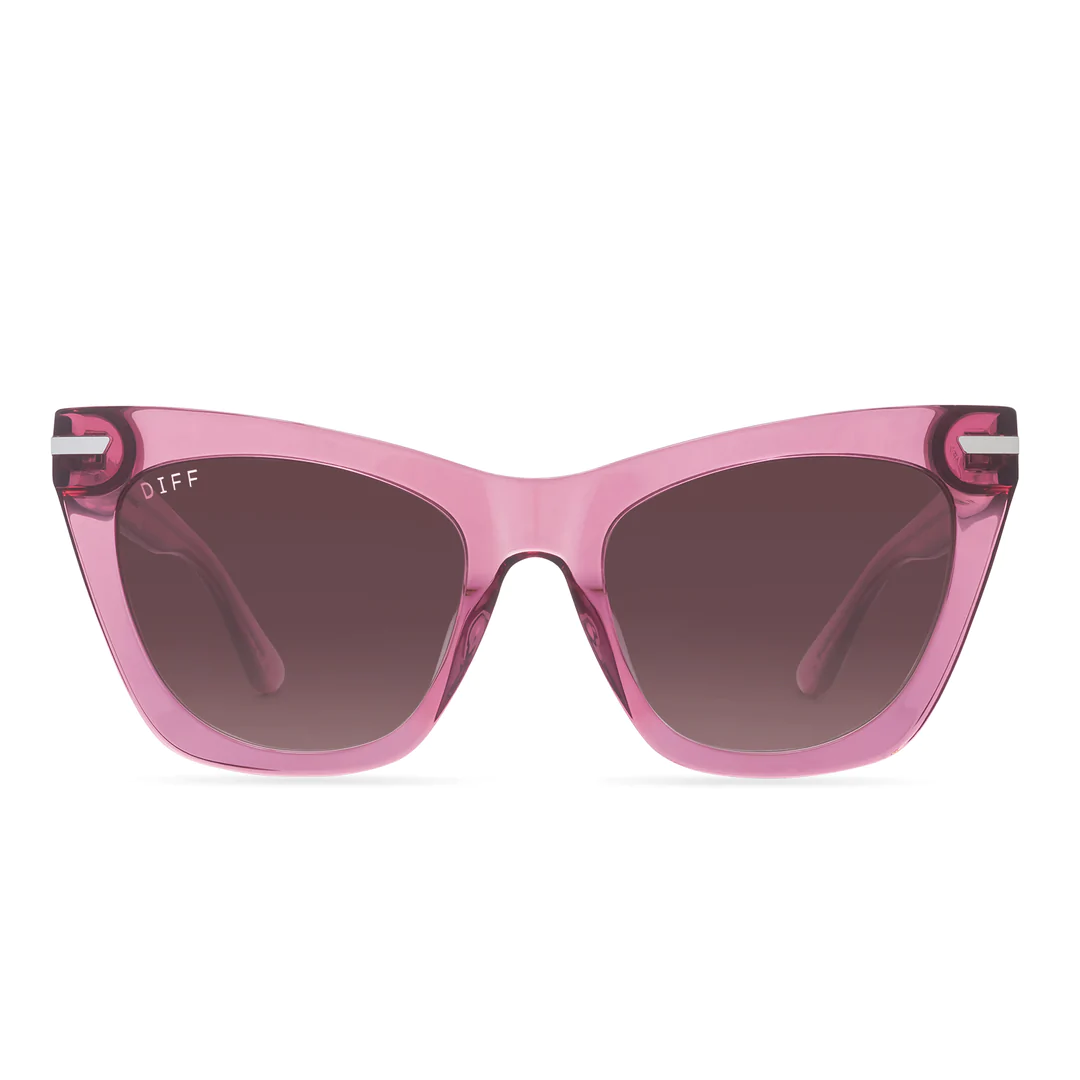 Elevate your style routine with our Alyssa sunglasses, featuring a luxe cat eye silhouette, chic rivet details, and medium fit.