About Diff Eyewear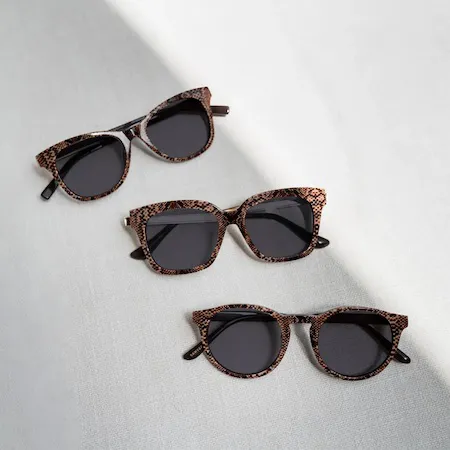 Diff Eyewear sells high-quality eyewear for a fair price. The company uses premium materials, upholds high standards of quality and social responsibility, and produces high-quality eyewear with no additional costs. Each frame is hand-cut from a single piece of acetate, making them flexible and more comfortable than inferior injection-molded frames. All glasses are designed in their southern California studio. This review considers the benefits and drawbacks of this successful, celebrity-endorsed eyewear company as it looks at various styles of eyewear.
A large number of celebrities, including Kylie Jenner, Khloe Kardashian, Demi Lovato, and others, share their cool looks on Instagram under the Diff Eyewear label. On their website, Diff offers a large selection of glasses. They are fashionable, affordable, and best of all, when you buy a pair of sunglasses, you're contributing to charity.
Our reviews are unbiased, objective, and non-sponsored. When you buy via links on our site, we may earn a small commission at no cost to you. As an Amazon Associate, we earn from qualifying purchases
Diff Eyewear Review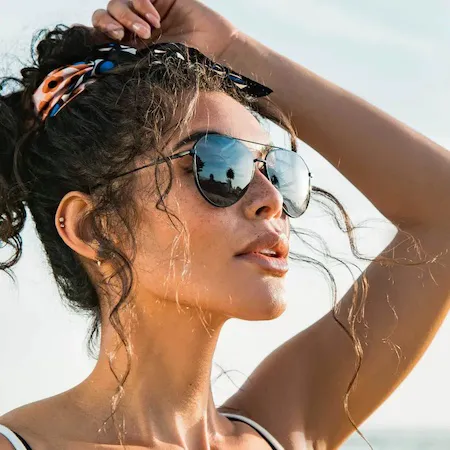 What We like!
Wide range of lenses available
Ship internationally
Scratch-resistant glasses
Celebrity endorsements
They donate a pair of glasses for every pair purchased.
Wide range of lenses available
Ship internationally
Scratch-resistant glasses
Celebrity endorsements
They donate a pair of glasses for every pair purchased.
Is Diff Eyewear Worth It?
The eyewear brand Diff Eyewear is known for producing stylish, high-quality frames at affordable prices, and is endorsed by many famous people. Not only do you get a fantastic set of glasses, but you also give the gift of sight to someone in need because Diff donates a pair of glasses for every pair purchased.
Who Are Diff Eyewear?
Zach Gordan, Chad Jernigan, and Chad Dime, the company's three co-founders, established Diff Eyewear in 2014. The three were in direct competition with one another when they first entered the eyewear industry. They soon made the decision to collaborate and establish DIFF. "Handcrafted, designer-quality shades at a fair price" was their goal. "
They came to the conclusion that they could accomplish this while changing the world. Diff donates a set of glasses or funds an eye exam for a person in need for each pair of sunglasses they sell. Diff Eyewear has given away over 1.5 million pairs of reading glasses so far.
Diff Eyewear Quiz
Take the "Find your perfect frame" quiz before deciding on a pair of glasses. This quiz will ask you a few questions, such as:
 Personal preferences,
 Type of face shape; square, diamond, heart, oval, or round face
Describe your style; edgy, trendy, casual, or elegant
Your favorite frame shape; Aviator, square, oversized, round, or cat-eye
Choose your favorite frame style; black neutrals, colored or metallics
Once you've answered these questions, you'll be asked for your email address, and then you'll be sent a unique discount code and a range of recommendations.
Diff Eyewear Bestsellers
Bella XS Square UV400 Blue Light Blocking Glasses
Becky IV Designer Cat Eye Sunglasses
Bella Square oversized UV400 Blue light blocking glasses
Dean Designer square sunglasses for men and women.
So are Diff glasses good? Let's have a look a some of Diff Eyewear's glasses and find out:
Diff Blue Light Glasses Review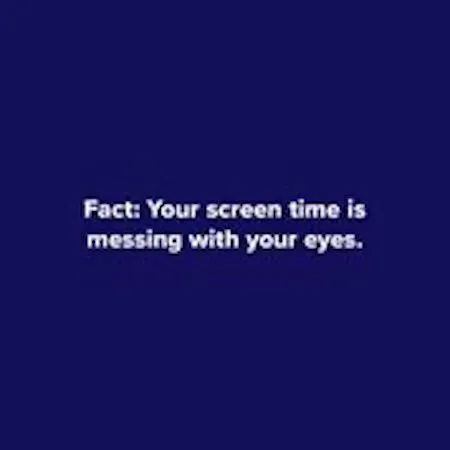 By wearing Diff's blue light glasses, you can safeguard yourself from the damaging blue light rays emitted by digital screens. The highest quality materials were used to create the fashionable glasses. By obstructing those dangerous blue light rays, they also aid in eye protection. Your internal sleep-wake clock is impacted by blue light, which imitates sunlight and can negatively impact how well you sleep at night and, in extreme cases, lead to sleep disorders like insomnia.
How Do Diff Blue Light Lenses Work?
In general, wearing glasses that filter out blue light can improve health and well-being. Every set of blue light lenses has a special coating to block the light from electronic gadgets. The superior nylon lens is scratch-resistant, and it also includes an anti-reflective coating that helps cut down on reflections and glare. Diff Eyewear offers over 300 pairs of blue light spectacles in prescription, non-Rx, and reader styles. Whether you're looking for polarized or non-polarized glasses, you'll find a vast selection to choose from.
Diff Blue Light Glasses Review: The Weston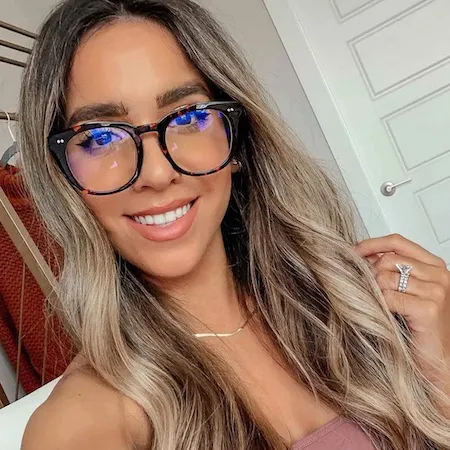 Glasses from the Weston collection work for both sexes. Because of their generous cut, everyone will notice when you wear them. Diff'rentiate yourself from the crowd with the Diff Weston's medium-sized, hand-cut acetate frame, blue light technology-enabled polymer lenses, and scratch-resistant premium polymer lenses. A total of 23 distinct hues are available for the Weston eyewear collection.
Are The Weston By Diff Worth It?
It's easy to assume that the Diff glasses are popular with their average review rating of 4.9 stars. Customers loved the high quality and how comfy they were. They also liked how trendy they were without being too obvious. The only complaint was the lengthy wait time for delivery.
Diff Blue Light Glasses Review: The Bella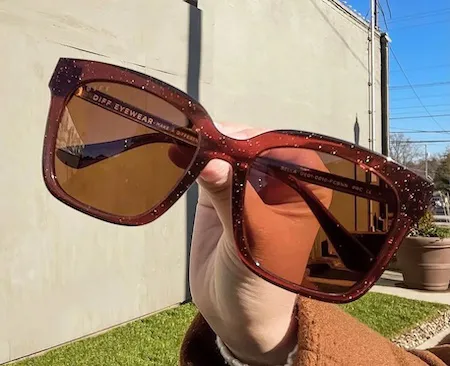 The Bella sunglasses are yet another fan favorite from Diff Eyewear. These glasses are daring, trendy, and functional because of the blue light blocking lenses. The Bella glasses come in a medium size and are made with a superior scratch-resistant polymer lens that blocks 100% of UVA and UVB rays. The acetate and steel used to make the frame are both hand-cut. Bella eyeglasses can be purchased in black, tortoise, or hazel tortoise.
Are The Diff Bella Glasses Worth It?
Customers loved these glasses because they are universally flattering on all face shapes, have a fun style, and are gorgeous. One buyer complained that the glasses were so large that they fell off her nose.
Sunglasses By Diff Eyewear Review
Inexpensive and stylish sunglasses galore await you here. Diff collaborated with a broad variety of famous people on the design of this line. You won't be able to locate any of these looks anyplace else.
Diff Sunglasses Review: The Becky II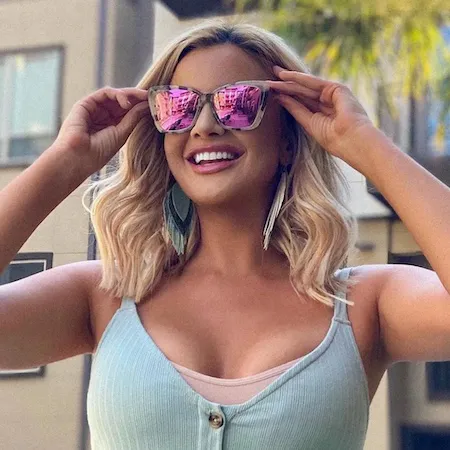 Diff's best-sellers are Becky II sunglasses because they are stylish and chic. The sunglasses contain scratch-resistant polymer frames, hand-cut acetate frames, and stainless steel frames that offer 100 percent protection from UVA and UVB rays. Black, tortoise, pink, gold, brown, and grey are just some of the color options for the Becky II sunglasses.
Are The Becky II sunglasses By Diff Worth It?
People who have purchased a pair of Diff Sunglasses have nothing but praise for them. Many buyers remarked on how well they fit, how often they received compliments, and how high quality they were.
Diff Eyewear Kids Sunglasses Review
The brand also produces a range of Diff kids sunglasses, especially for the younger members of our families.
Diff Eyewear Prescription Eyeglasses Review
Need a stylish pair of glasses for reading or driving? If so, you need not look any farther than Diff Eyewear, which stocks a wide variety of glasses in sizes and shapes that are sure to fit you.
Your eye doctor, optometrist, or ophthalmologist's prescription will contain vital information that the optician at Diff will need to build your glasses, so have it ready when you shop for prescription eyewear.
The online optician will take care of the rest once you provide your valid prescription in PDF, JPG, or PNG format. When you place an order with Diff, you'll receive free quality high index 1.60 lenses with anti-reflective coating, anti-scratch coating, hydrophobic coating, and UV protection.
You might choose to upgrade to ultra-thin 1.67 lens material if your prescription is really strong. Sunglasses with a blue light filter, photochromic lenses, and polarized lenses are available as an upgrade. The best prescription lenses are on the house with every pair of Diff glasses.
Diff Eyewear Prescription Eyeglasses: Jaxson Prescription Glasses Review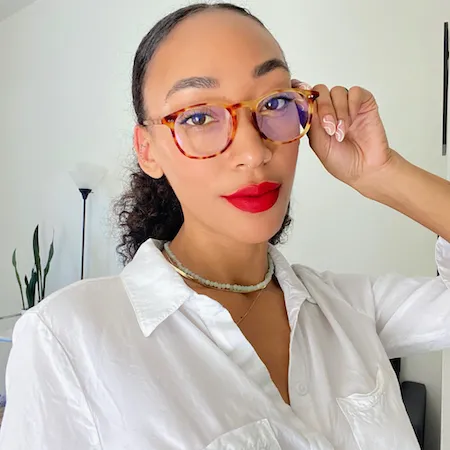 Medium-sized and available in a rainbow of hues (black, tortoise, crystal, red, green, clear, and brown), these stylish glasses are ideal for work or play.
Are The Diff Jaxson Glasses Worth It?
Many buyers have praised the Diff Jaxson eyeglasses as being fashionable, comfortable, and practical for regular usage.
Diff Eyewear Reviews: What Do Customers Really Think?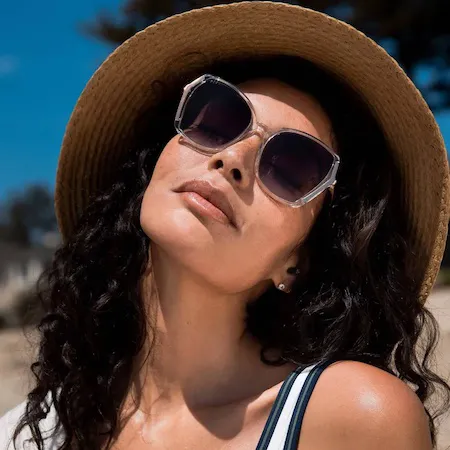 Before writing this Diff Eyewear review, Gn Guide looked at what customers had to say about Diff glasses on other review sites. Almost 40,000 reviewers on the @DiffEyewear Facebook page rated the brand 4.9 out of 5 stars. Only 18 reviews were discovered on Trustpilot.
Unfortunately, 78% of reviewers had poor experiences. Customers were unhappy with the service they received, the product they received, and the timeliness of their orders. The eyeglass brand did marginally better on Knoji, where it received a rating of 4.1 out of 40 reviews.
Diff Eyewear Coupons, Promotions and Discounts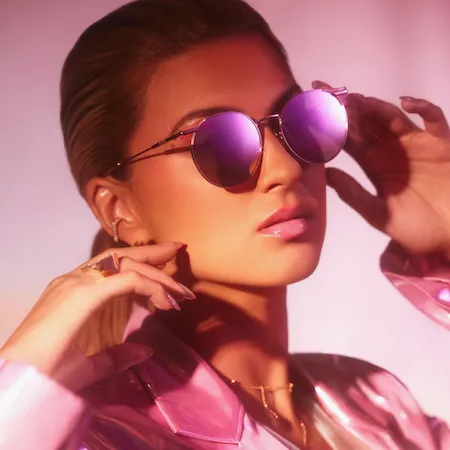 Diff Eyewear offers a rewards program to its loyal customers. By signing up to Diff Rewards, you'll earn points every time you shop, then when you've collected enough points, you can redeem them for discounts.
There are a variety of ways to earn points:
50 points when you create an account
1 point for every $1 spent
20 points for signing up for the newsletter
100 points birthday bonus
Five points for each of the social media sites you follow Diff, including; Facebook, Instagram, Youtube, Twitter, and Pinterest.
You can redeem your points when you collect more than 100 points.
100 points = $10 off
200 points = $20 off
300 points = $30 off
400 points = $40 off
One point to note, points expire six months after your last purchase date, and you cannot redeem them on the purchase of sale items.
Refer A Friend
If you love the Diff Eyewear Brand, then share the news; not only will your friends be thanking you, you'll also get $20 for every friend you refer who spends more than $75 on their first order; what's great is they will receive the discount too.
Diff Eyewear Coupon Codes
All new customers can save 15% by clicking on the link on the right hand side of the screen.
Where Can You Buy Diff Eyewear?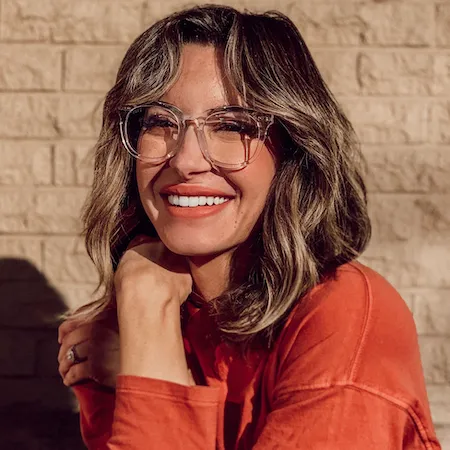 You can purchase Diff Eyewear online, or in various stores across the United States. Retailers include Nordstrom and Dillards and Amazon.
Frequently Asked Questions
What Is Diff Eyewear Return Policy?
If you are unhappy with your purchase, you can return or exchange them within thirty days of purchase. You must return prescription eyeglasses within 14 days of delivery.
All returned glasses must be unworn and in the original packaging.
Please note, clearance sale items are not eligible for returns, and you'll be charged a fee of $6, which will be taken from your refund.
How Long Does Diff Eyewear Take To Ship?
US orders are processed within 24-48 hours; all orders are sent via USPS first class or equivalent with tracking included unless otherwise specified at the order date.
Estimated Shipping times are:
First-class – 4 – 9 days
USPS priority mail – 2 – 5 days
USPS Express mail – 1 – 3 days
UPS Next day air – 1 – 2 days.
International orders are shipped via DHL Global Mail, and orders are processed within 24-48 hours.
Estimated shipping times are:
DHL Global Mail – 3 – 5 Weeks
Global Mail Canada – 2 – 3 Weeks
DHL Express Canada – 2 – 5 Days. A Signature is Required
DHL Express Global – 3 – 5 Days. A Signature is Required
Diff Eyewear Contact Details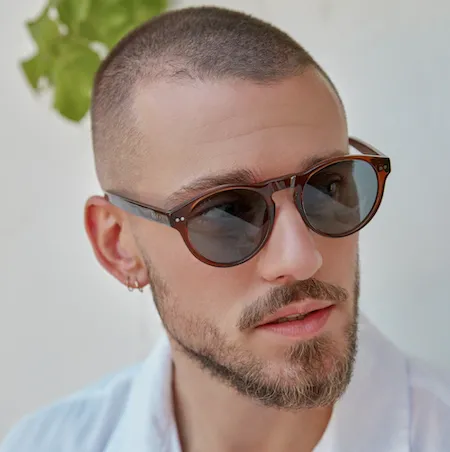 You can contact Diff Eyewear using the contact form shown on their website. Response times can vary from one to three days.
You may find an answer to your question in Diff's Frequently asked question section.