About BulbHead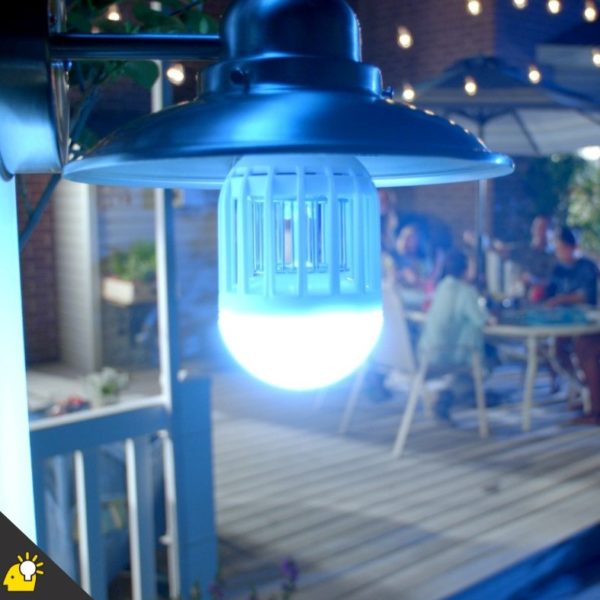 We've all had issues and struggles in life that don't quite seem to have a solution. We could definitely submit to defeat and let the problems overtake us or we could turn to BulbHead to see what they have in stock.
A one-stop-shop with categories and innovative solutions to just about anything, this brand is all about unique approaches to everyday antics.
This brand is only a few years old, but they've already managed to find 17.4k loyal followers on Instagram. Finding attention from Rolling Stone, CNN, Discovery, and many more, this one has made their way into media quite a few times already.
Adding one more BulbHead review to the bunch, we're here to take a deeper look into this brand's products, prices, services, and more. Studying the details (so you don't have to), we're here to ultimately determine whether this brand is worth buying.
Overview of BulbHead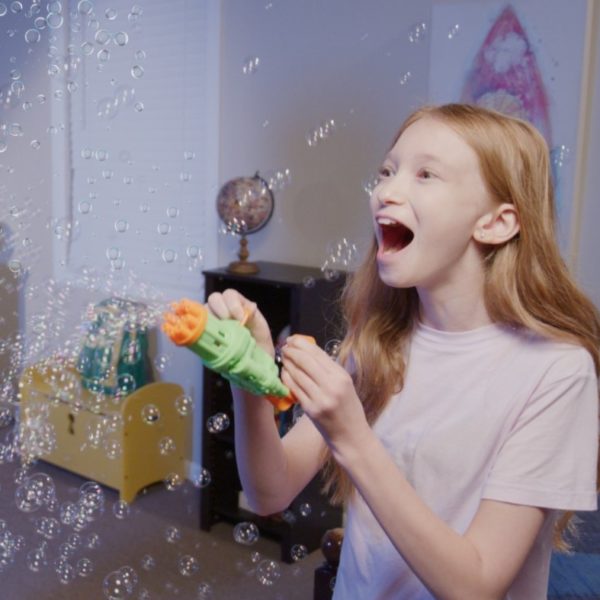 Launched in 2015, this brand was born from the bright idea to create a central place where everyone could find their next thing.
Aiming to provide something for everyone, these products are all about affordable, smart solutions to daily dilemmas that we could all use a bit of help on. Releasing new gadgets constantly, this brand never grows old or stale through their innovative approaches to handling life.
Containing categories for kitchen, home, garden, kids, pets, and more, there's really something for every person and place from this brand. All products come with handy informational videos on how to use them as things are a bit unique with this business.
A one-stop-shop accessible online, this brand is all about finding accessible and innovative solutions to those minimal problems in life. Of course, that's not the only part about the business that we find intriguing.
Highlights
Incredibly expansive inventory
Low and reasonable prices
International shipping
Products for all ages
Financing options available using Zip
BulbHead Products Review
We couldn't really consider this article without taking a glance at the items they offer to include in this BulbHead review. Due to their products consisting of so many categories and ranges, we decided to just go with some classic bestsellers that basically anyone could use to even things out.
However, there's a lot more to discover, so be sure to take a look.
BulbHead Star Shower Motion Review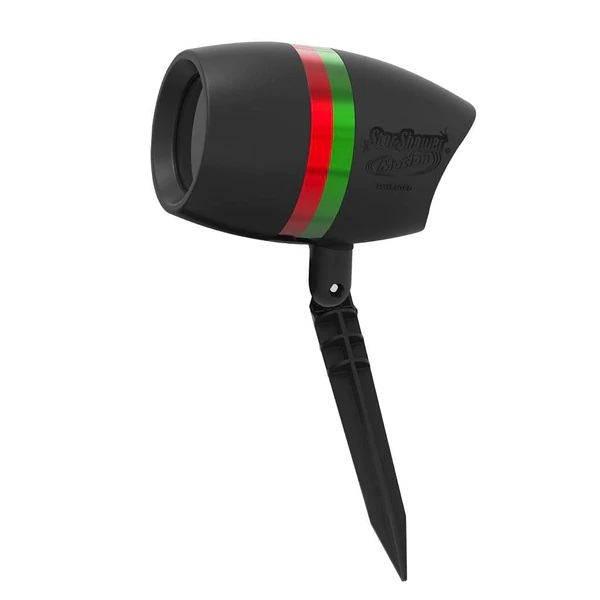 We're starting off this BulbHead review with one that we know people have seen in the world already. The Star Shower Motion came one winter and never truly left us – we understand why.
What's the worst part about the Christmas holidays? Putting up the lights.
There may be debates about that, but standing outside in the cold weather on a ladder while struggling to clip lights into place is no one's idea of a good time. Enter the beauty of the BulbHead Star Shower Motion.
Projecting an encapsulating light show wherever it's pointed, this product makes festive lighting a breeze. Stick it outside and aim it at the house – with the press of a button the show begins, letting users choose between static or motion designs.
Weatherproof and ready to handle rain, snow, or sun, this piece adds some spirit to a home without requiring the utmost effort to get there.
Decorate early this year for $30.
BulbHead Pocket Hose Silver Bullet Review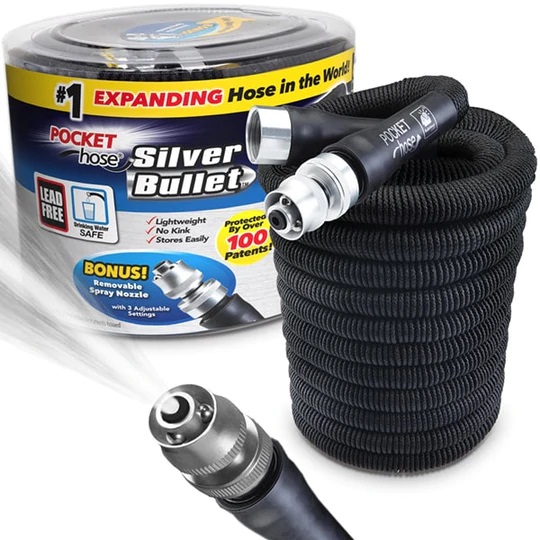 Maybe it's just us, but the kinked, leaking rubber hose we remember from childhood paints a pretty entertaining picture. Of course, now that we're older, that frustration isn't nearly as fun. That's why we had to take a look at the BulbHead Pocket Hose Silver Bullet.
Now, we do want to note that this product does come in another color as well, but we're big fans of the stunning silver and black profile that this item offers. Call us suckers for aesthetic, but it really does make a difference. Aside from appearance, this one is all progress and function.
Don't break the back dragging and winding up the giant and heavy hose anymore. From this point on, everything is manageable from a single coil.
Coated in a shell that prevents any kinks or tears, this hose condenses with ease, ready to extend at any need. Just turn on the water and the hose will grow instantly, making watering the plants easier than ever before.
Take advantage of the power of a pocket hose for $30.
BulbHead Hempvana Rocket Relief Tens Device Pen Review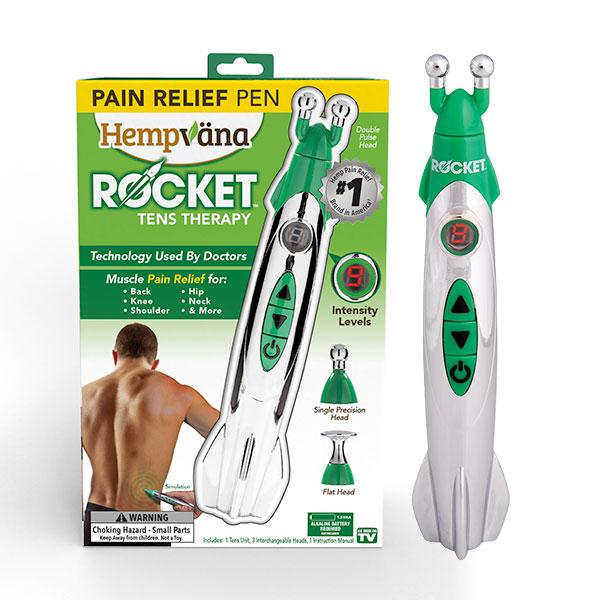 Whether an active athlete or a desk worker and gamer, we all tend to face muscle issues that need a bit of assistance. Take help on the go with the BulbHead Hempvana Rocket Relief Tens Device Pen.
Sometimes massages and physical therapy are out of reach and TENS devices can be wonderful, but those wires aren't handy to carry around. Relax the muscles while on the move (we all know hotel beds can be a menace) with the assistance of Rocket Relief.
This portable pen can go just about anywhere, providing relief in every environment. Coming with precision and flat heads to conquer different muscle groups, this pen delivers on pain management through 9 levels of intensity.
Quick to read and use through a friendly display screen, this one is a favorite pocket tool for more than one reason.
Start giving muscles a helping hand for $20.
BulbHead Cool Turtle Mask Enhancer Review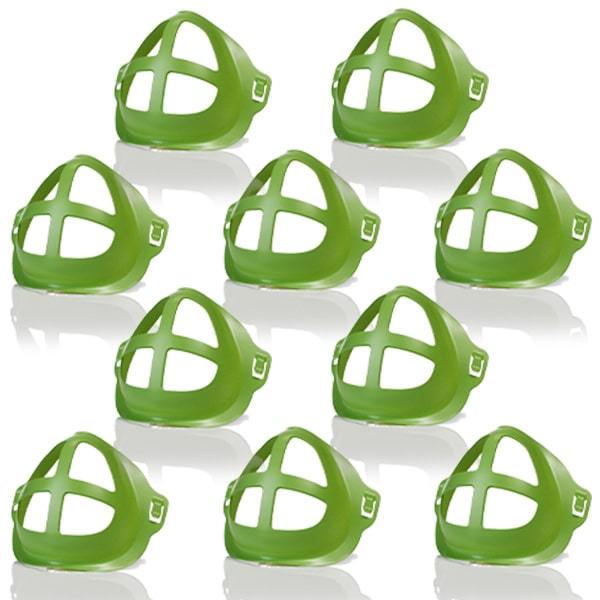 We'll openly admit that the name BulbHead Cool Turtle is misleading until the Mask Enhancer bit is thrown in. However, that doesn't make this purchase any less worthwhile.
While they aren't mandatory in every location at the time of writing this BulbHead review, the annoyance of masks is far from gone.
Whether suffering a cold or trying to keep from catching something, mask life will stick around for years to come. That's why the Cool Turtle came to market – to help us breathe easy, even when masked up.
The Cool Turtle pairs with masks to provide a breathing bubble for the user. Placed in the cup of the mask where the mouth rests, this piece presses out a semicircle that fits comfortably against the bridge of the nose and mouth.
Maintaining a pocket of fresh air without the constant pressure of mask against mouth, we can all take a deep breath again without fear of the material fighting against us.
Grab a pack of five reusable enhancers for $20.
BulbHead BattleVision Polarized Anti-Glare Glasses Review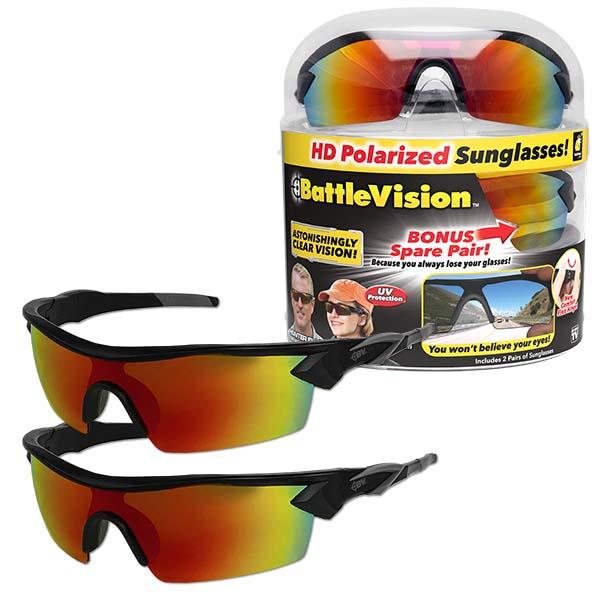 No matter how much we all love the sun, we know that those stunning rays can easily be damaging. That's why for this BulbHead review we turned to the BattleVision Polarized Anti-Glare Glasses for a bit of relief.
Any sunglasses are a good idea for a bit of protection, but we always recommend doing a bit of research to find what exactly each pair can do.
While they all provide varying levels of shade, not all sunglasses come with the UV protection that the BattleVision lenses can offer.
The best part about these lenses is present right in their name: polarized anti-glare. Polarizing glasses reduce and resist glare in the sun, offering further protection from the harmful rays of the shining sun.
Maintaining clear vision on the brightest of days, these glasses are built for power, pristine vision, and perseverance.
Battle the beauty of blue skies with protected eyes for $20.
BulbHead Slim Cycle Breakthrough Stationary Bike Review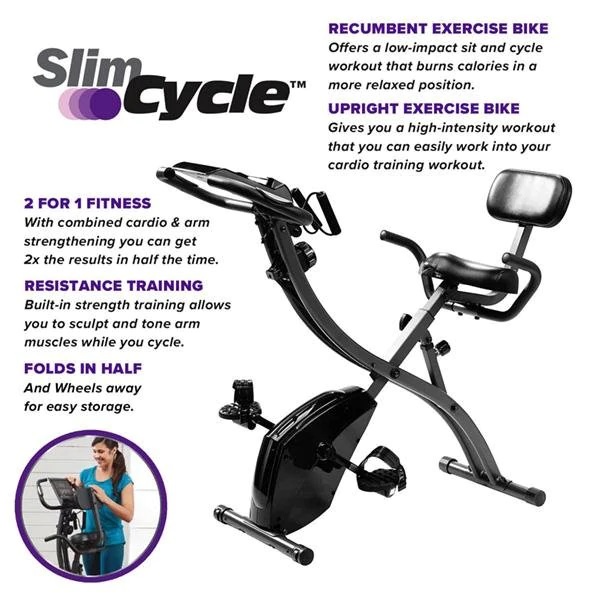 We all have some level of desire to get healthy and fit – it's often just laziness, budget, and accessibility slowing us from our progress. Why not combat all the concerns with the BulbHead Slim Cycle Breakthrough Stationary Bike?
Let's break this one down piece by piece. Stationary by definition, this affordable equipment sits comfortably in any space. Folding up for storage when not in use, it takes seconds to set up and offers a sturdy seat through the most intensive workouts.
Offering 8 levels of magnetic resistance, it's easy to track progress through the speeds and distances traveled during each session.
One of our favorite parts about this product comes from its dual purpose. In addition to functioning as a cycle for cardio training, it also comes built with arm resistance bands on the sides.
This means while the heart is pumping and the legs are moving, your arms can also get their time to shine. Track sessions with the heart monitor and note improvement over time as the body builds up muscle in all the right places.
Bring the gym home for $255.
Who Is BulbHead For?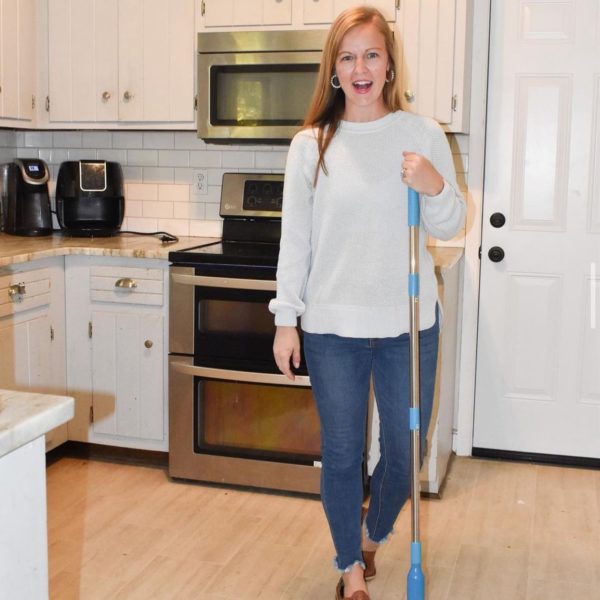 We have to say it – this brand isn't really for any specific market. Their line of products has everything from health and gardening to toys and kitchenware and so much more.
There's really something for everyone when it comes to this business, and they take pride in offering such a wide selection of products. Take a glance through and almost anyone is sure to find something to pique their interest.
BulbHead Reviews: What Do Customers Think?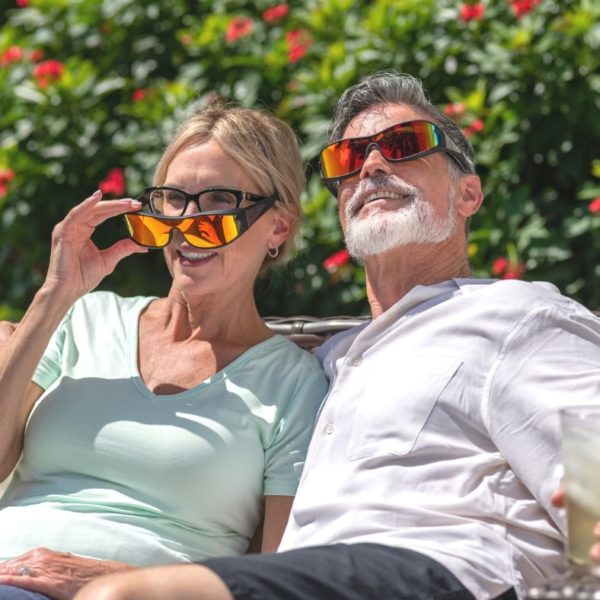 We know that online infomercial brands like this one can be concerning to customers, so we wanted to check things out before delivering a final determination in this BulbHead review on whether this brand is good to buy.
We do have to say, the research put into this brand doesn't actually deliver clear answers as things show up a bit mixed…everywhere.
For example, one look at Knoji shows this brand comfortably sitting at 4.1/5 stars based on 60 ratings.
The platform notes that this brand site offers a "Good user interface and dependability" which we always love to hear. However, this seems to be countered by US-Reviews with their 3/10 stars based on over 40 ratings.
This site finds some good notes, with customers commenting on the creativity of products and their usefulness in daily lives.
One dog owner even left a BulbHead review stating, "The chewbrush looks like a bone and its quite an innovative idea. There are so many good things but I must say it saves lots of time and improves my dog's dental health."
Despite the good, other comments online find issues with product quality, customer service, and payments. There have been reports on shipping problems and rude customer service agents delivering products that failed within days.
Our confusion regarding the product complaints comes after taking a look at Amazon ratings. Their most popular product on the platform, the Bavarian Edge Kitchen Knife Sharpener in Silver 1 Pack, has 4.3/5 stars based on over 8k ratings.
While most of these comments consist of notes on the product quality with comments like this one:
"Four swipes with my knife in this unit and it was a brand new knife again" and "Finally I've found a way to easily keep my knives sharp. Easy to use. Works beautifully," it does appear that most customers who purchased the products came away satisfied.
In fact, their knife sharper isn't the only popular piece on this platform. Other well-rated products include this trio of standout items:
Police Mop with Motorized Dual Spinning Mopheads & 6 Unique Cleaning Pads: 4/5 stars based on over 1,200 ratings
Full Decorative & Realistic 3-D LED Moon Lamp: 4.4/5 stars based on over 520 ratings
BulbHead Elevating Rest Wedge Pillow, Beige: 3.9/ stars based on over 2,600 ratings
Is BulbHead Legit?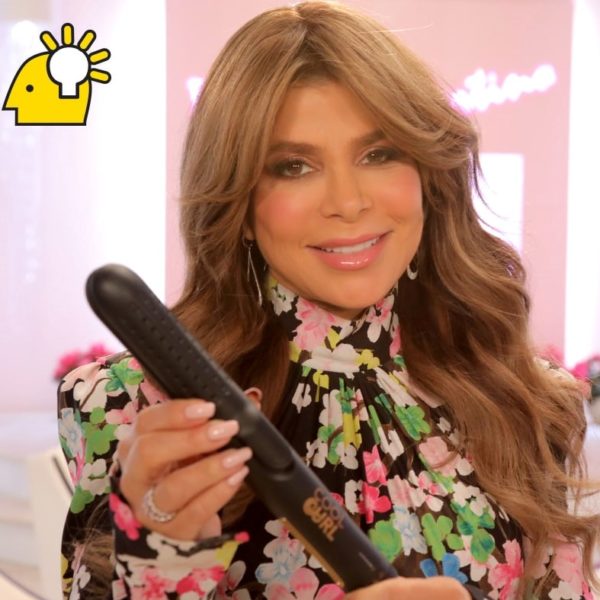 We do acknowledge that this one has some mixed ratings on a few aspects, however, the site itself is legit.
Is BulbHead Worth It?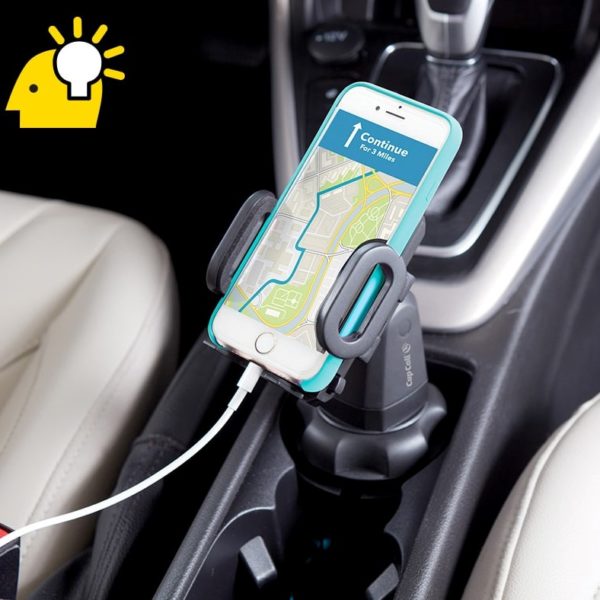 While we do acknowledge the concerns with customer service, payment, and shipping, we do also appreciate their innovative and expansive inventory available. They truly do offer some products that solve issues we didn't even consider making life easier and stress-free.
Those who want something more consistent should take a look at Amazon – this brand has a selection of their products available from the shipping platform with more recognizable shipping and return standards.
BulbHead Promotions & Discounts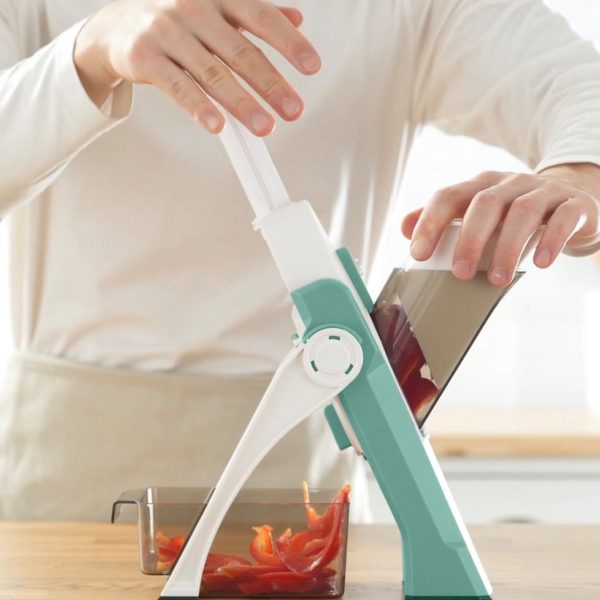 At the time of writing this BulbHead review, there are no promotions in place. The brand isn't known for throwing up deals too often, so you'll have to keep an eye out for their sporadic sales.
Where to Buy BulbHead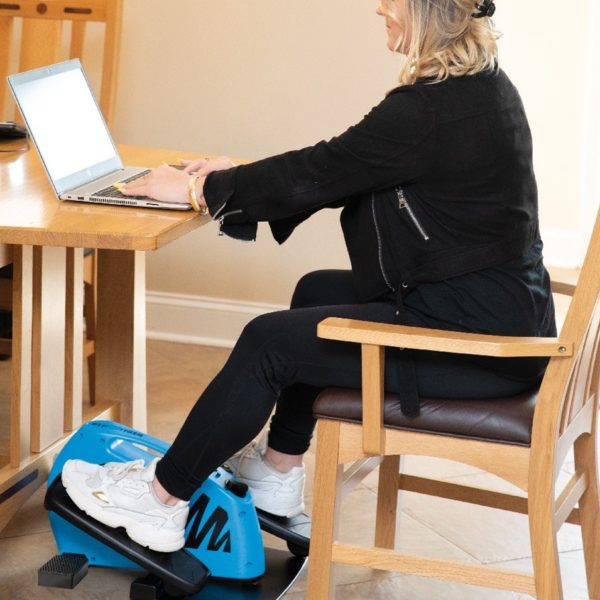 After an extensive search online, our BulbHead review team could only pull up two locations to purchase from:
FAQ

Who owns BulbHead?
BulbHead is currently owned and operated by Ajit J. Khubani. Khubani is an American businessman who also runs the As Seen on TV brands such as Telebrands.
Does BulbHead ship internationally?
BulbHead does ship internationally, with the business themselves in the process of moving their domain over to bulbheadinternational.com to expand their offerings.
What is BulbHead's Shipping Policy?
Despite our best attempts to include relevant shipping information for this BulbHead review, we couldn't really come up with much. At the time of writing this article, the information was not present online and basically, all products were sold out so we couldn't really test things out for ourselves.
We did discover that shipping prices are calculated at checkout, but that's the most we could find for this section.
What is BulbHead's Return Policy?
Similar to their Shipping section, BulbHead made it difficult to discover any Return Policy information online.
We did manage to discover that there's a 30-day return policy in place for products should customers be dissatisfied with their purchase. All returns must be in original condition with the original packaging in order to be accepted as a return.
To make a return:
Contact customer service through the phone or contact form
Have the order number, address, and name of the order ready
Explain the reason for return
Follow the instructions sent to you
Repackage items in original packaging and ship to the provided address
All refunds will be returned to the original account within 5 business days of receiving the item. Shipping charges will be deducted from this amount, so be aware of what figure should be sent back to the account.
How to Contact BulbHead
Should there be any questions or concerns after reading through this BulbHead review, reach out to the company for clarification. This brand operates from Mon to Fri, 9 am to 5 pm AST, and is accessible through the following methods of contact:
Phone: +1 (800) 887-2717
Online Contact Form
Online Messager