About UNice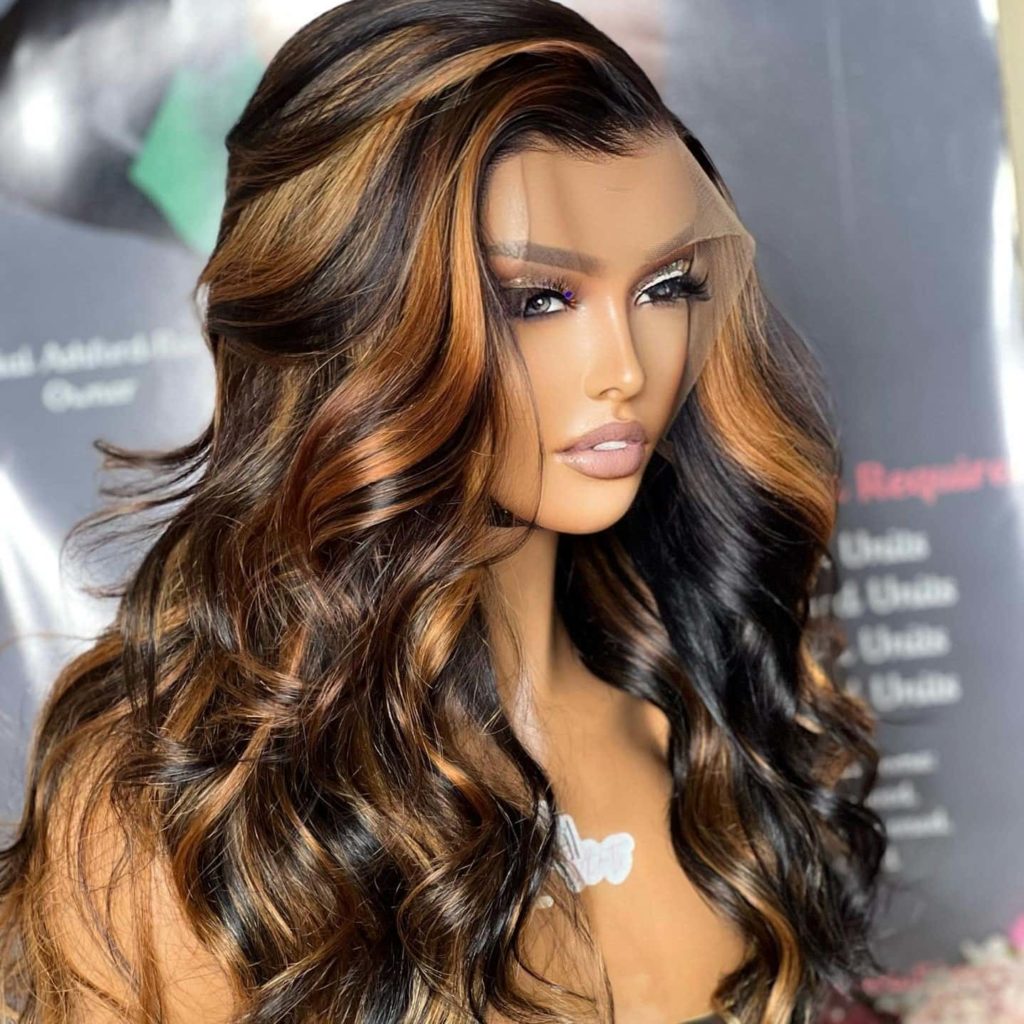 Long, luscious, flowing locks are desired by many. But these hairstyles often require tons of upkeep, costly salon visits, and regular maintenance. UNice offers a simple solution to all this with their selection of wigs and weaves that protect your natural hair from damage and complete any look—all while looking like the original hair on your head!
So if you'd like beautiful, thick, flowing hair then you've come to the right place. This UNice hair review will tell you everything you need to know about the brand and more.
UNice has over 439k followers on Instagram—a reference to the quality of their pieces—which is also evident through all the stunning pics of hair throughout their feed. The brand also has lots of heat on TikTok, where many are shocked by how realistic and natural the weaves look.
If you want to learn more about UNice and their luscious locks, keep reading this UNice hair review! In it, we'll explain how the brand originated, give you a list of pros and cons, and weave through some product reviews, customer testimonials, and important FAQs, to help you decide if these natural-looking tresses are worth the buy.
Overview of UNice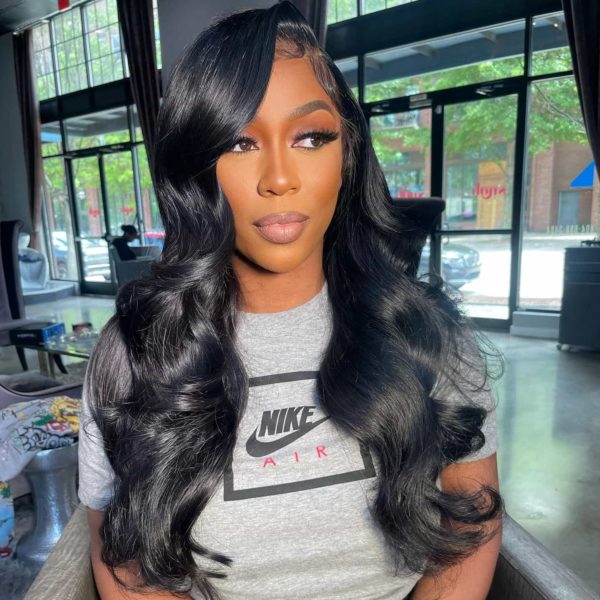 UNice was founded in China by Yunlong Hua in 2007 and he's still the CEO today. He says that "it's not about what we sell, it's about the essence of the natural beauty the product represents to our customers and how it makes them feel and look. UNIce, a combination of U & Nice; a focus on you & the natural look."
At first, Hua sold UNice hair locally, and it wasn't until 2009 that the products could be found in the ecommerce world. Today, these hairpieces are still manufactured in China where the brand originated, but they're sold worldwide without the markup. That's because they're sold directly from the source to the consumer.
Now that this UNice hair review has taken a look at the brand's roots, let's check out a list of highlights about the company (which includes some pros and cons).
Highlights
Vast selection of hair weaves, wigs, and extensions of all different types and colors to achieve perfect flowing locks
Virgin human hair
24/7 customer support
Free shipping and 30 days free returns
Buyers are responsible for duties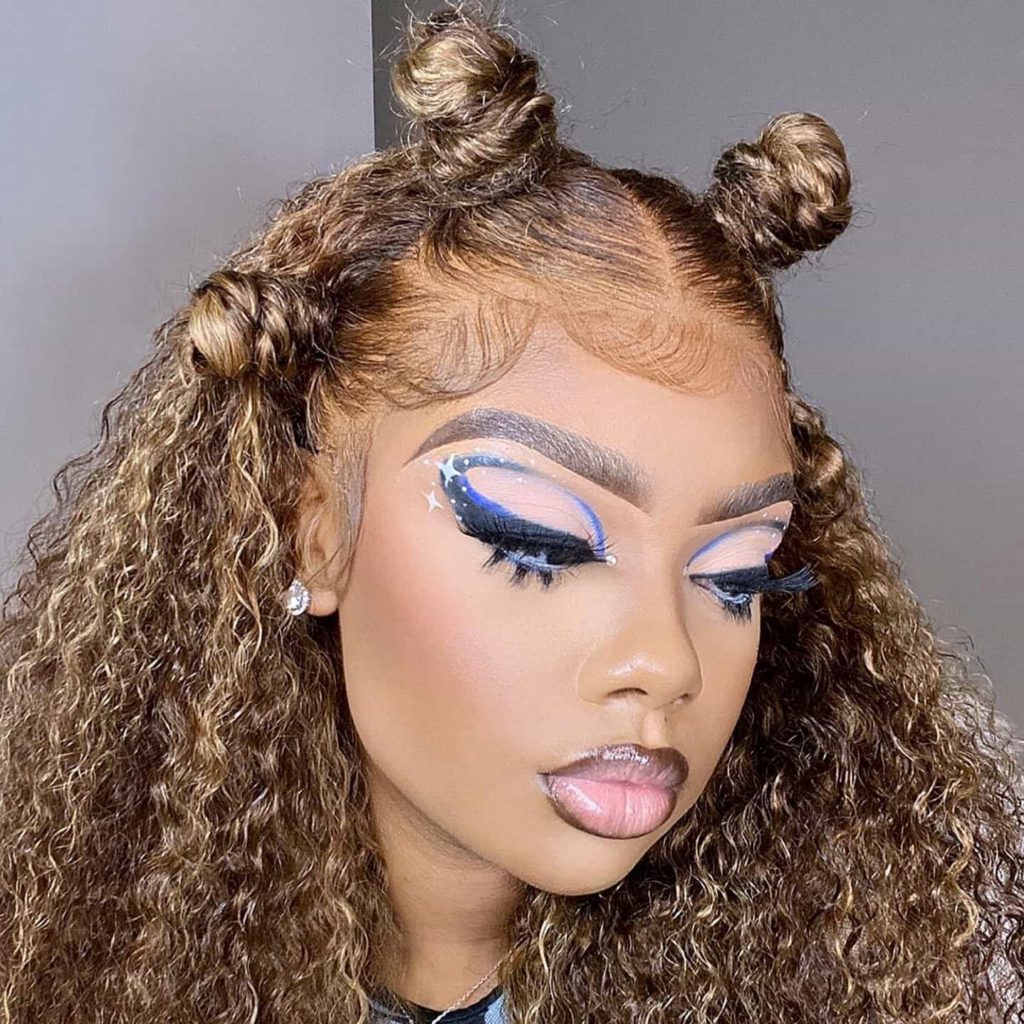 UNice carries a wide variety of wigs in different textures, lengths, and colors, so you can find a hairpiece that suits your needs best.
While you might want to add everything on the site to your cart, this UNice hair review will go over some of the brand's best-selling weaves and wigs to help you decide which locks are right for you!
UNice Hair Human Hair Wigs Review
Wigs are a great option for anyone who's experiencing hair loss, has damaged hair, wants to protect their hair, or simply wants a go-to style that's quick and easy to achieve every day. So let's take a look at some of UNice's best sellers to see what kind of wigs they have to offer.
UNice Brazilian Natural Pre-Plucked Long Curly Lace Front Wig Review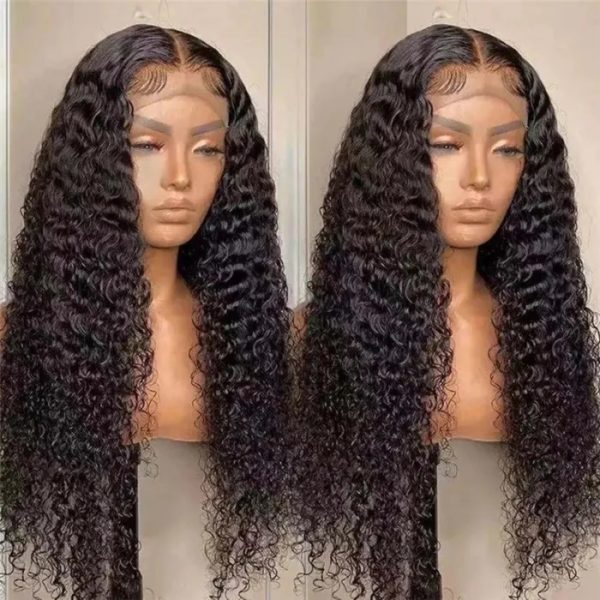 Who doesn't love the look of lengthy, free flowing, natural-looking curls? Rapunzel couldn't even dream of having hair as long and luxurious as the UNice Brazilian Natural Pre-Plucked Long Curly Lace Front Wig.
These luscious locks are a natural black color with a tight curl. The wig cap is super secure with adjustable straps and combs for a comfortable fit. It also has hand-tied lace that will help you create the perfect blend with your hairline.
Available in 14"-24" lengths, this stunning wig retails for $161 (down from $206).
UNice Funmi Curly Tight & Neat Human Bundle Virgin Hair Review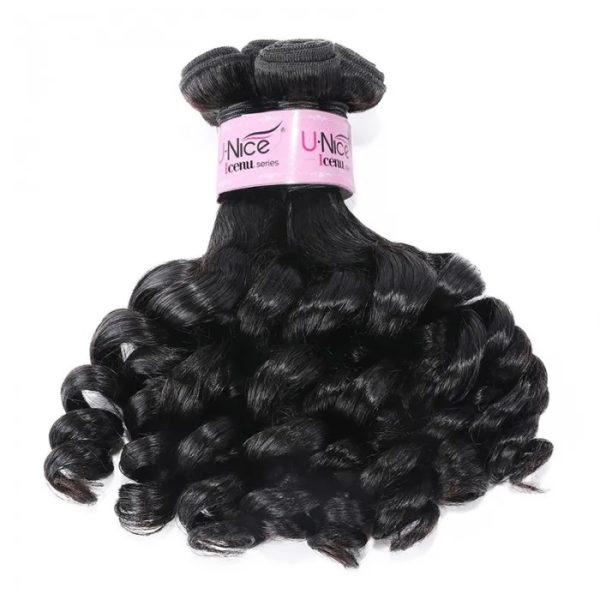 Everyone dreams of voluminous, bouncy hair, but UNice is here to turn those dreams into reality. The Funmi Curly Tight & Neat Human Bundle Virgin Hair comes with six wefts so you can reach your #hairgoals!
These invisible wefts are tangle free and feature thick and shiny black spiral curl strands. They're perfect for lengthening and thickening your natural hair for special occasions or if you just want to enhance your natural beauty. You can choose from the four different hair types to get your desired texture and shine, but we'll talk about this more later!
These curls retail for about $64 (down from $127) and are available in length options between 14" and 26".
UNice Bob Wigs Review
Bobs and lobs have made a comeback in recent years, so any wig collection wouldn't be complete without this style as an option. If this is up your alley, keep reading because this UNice hair review will now take a peek at some of the brand's top-selling options!
UNice Straight T Part Lace Human Hair Short Black Bob Wig Review
If sleek, silky, straight hair is your vibe, but you never know what to do with lengthy, heavy strands, then the UNice Straight T Part Lace Human Hair Short Black Bob Wig is everything you're after.
This wig features a middle part for that chic look, and is the perfect shoulder length depending on your height (with options from 10"-14"). The 150% density is for super thick and luscious locks that reflect the light perfectly.
Add this super cute wig to your cart for $90 (down from $106).
UNice Short Black Wig for Women with Bangs Review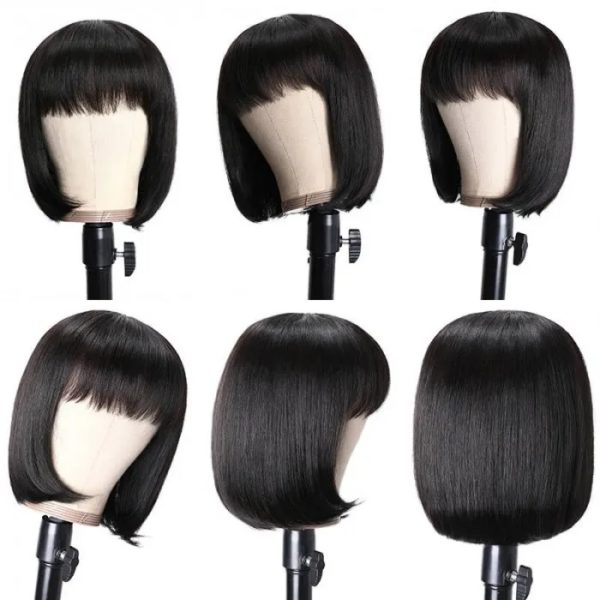 Zooey Deschanel who? We all know that full bangs are a total commitment, but you don't have to take the plunge when you can have the best of both worlds with the UNice Short Black Wig for Women with Bangs.
This wig features a blunt-cut bang as well as a super short 10" style for a mysterious and edgy look. The middle part is the perfect complement to the bangs, while the natural black strands are securely attached with a comfortable wig cap.
Toss on a pair of glasses and pose with your fav novel for something a little 'nerdy chic,' or trade the book for some shiny lip gloss and your glasses for a leather jacket and you'll completely transform the look.
This wig doubles as an accessory, allowing you to live out all your super-short haircut fantasies for $55 (down from $65).
UNice Hair Bundles Review
Interested in grabbing a bundle you can sew or clip into your hair to add length, volume, and layers to your locks? Look no further, because UNice has you covered with their most popular options. So let's check out what they have to offer!
UNice 3 Bundles Brazilian Virgin Hair Straight With Closure Review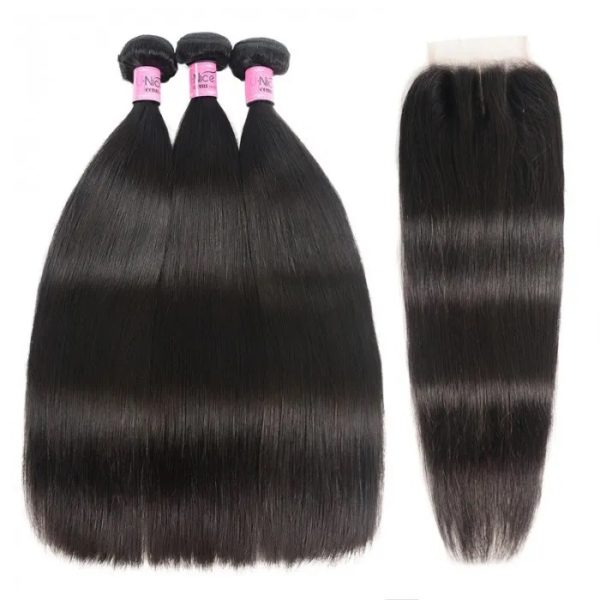 Soft, full, thick hair isn't always the reality or achievable. Well, the UNice
3 Bundles Brazilian Virgin Hair Straight with Closure
 makes it possible, allowing you to add some life back into your hair.These strands are long and straight, but you can curl them or make them wavy to match your own hair type. You can also choose to have your three wefts all the same length or in varying lengths to add some dimension to your hair (from 8"-30").You can add these long and silky locks to your hair for 
$115 
(down from 
$126
).
UNice Body Wave Virgin Hair 3 Bundles With Closure Lace Part Review
Looking for some wavy tresses with a middle part, available in different hair textures to match your own? The UNice Body Wave Virgin Hair 3 Bundles with Closure Lace Part are perfect for thickening your shiny locks.
Like the 3 Bundles Brazilian Virgin Hair Straight with Closure, these hairpieces come with three bundles, so you can choose different lengths to add volume and create a dimensional look. This set also includes a hair closure to attach to the top of your head and seamlessly combine your natural hair with the wefts.
Thicken and volumize your locks with these tresses for $101 (down from $119).
Who Is UNice For? 
UNice is for anyone who needs a weave or a wig to complete their beauty routine. Also, if you like to switch up your hairstyle a lot but don't want to commit to a new cut or damage your hair with bleach and dye, then a wig from UNice is a great option. You can even dye, cut, or use hot styling tools on these hairpieces to get your desired look.
These wigs are low-maintenance locks that look and feel as natural as they are. So if you're on the hunt for a weave that looks realistic and feels comfortable, helping you feel more like yourself, then UNice is for you!
UNice Hair Reviews: What Do Customers Think?
With the idea that these extensions are an extension of the person wearing them, UNice has made its mark in the beauty industry—and the glowing customer reviews confirm this. Here's how some of the brand's best sellers are rated on their website:
3 Bundles Brazilian Virgin Hair Straight With Closure: 5/5 stars from 307 reviews
Short Black Wig for Women with Bangs: 4.95/5 stars from 249 reviews
Hair Brazilian Natural Pre-Plucked Long Curly Lace Front Wig: 5/5 stars from 792 reviews
On TrustPilot, the brand is rated 4.5/5 stars (from 1410 reviews). One 5/5 star reviewer remarked how quickly they received their order, and also how much they love the product:
"I am IN LOVE with my hair. I received my unit 3 days after ordering. That is the fastest shipping experience I've ever had with a hair company. The packaging was beautiful. The hair is an amazing quality. I love the unit so much, it's gorgeous, I have washed it, blow dry, and curled and the hair has held up wonderfully. People ask me about my hair everywhere I go and I'm always so excited to tell them how great of an experience I had. Thank you UNICE!"
The UNice Ombre Highlight Brazilian Virgin Hair Wig is rated 4/5 stars (from 1065 ratings) on Amazon. One 5/5 star reviewer discussed how in love they are with their new hair. Here is their testimonial:
"This hair is really great, everyone thinks this hair is a sew in and I am loving it. I never expected it to be like this and the hair is very very nice and soft and natural looking. I am loving the option of having a headband wig."
Unfortunately, the brand has an F rating on the Better Business Bureau (BBB), with 102 complaints—62 of which have been solved. Most complaints are regarding slower shipping times but, as evident on TrustPilot, the brand is quick to problem solve and get in contact with any unhappy shoppers.
UNice does still focus on solving complaints on BBB. One reviewer wrote, "This issue has been resolved! Thank you to UNice customer service for finding and sending my order!!!" So, the brand may only have an F score because not many customers are updating their reviews after their issue has been solved.
It's clear that UNice hair is the real deal. We know this because of how well they're rated by customers. Most of the reviewers state that their hair pieces are high quality and well made.
Overall, this UNice hair review concludes that the brand is well-loved for its great products, but it also offers helpful excellent customer service to ensure everyone is happy.
Is UNice Worth It?
We'll let you be the judge! Not only are these natural strands highly rated, but they're also made in all different shapes, lengths, and colors to suit the needs of many. This means that it's super easy to match them to your natural hair, or get a look that's a little different without an expensive trip to the salon.
These wigs look and feel good, all while protecting your natural hair from further damage. They can also help you switch up your look and, overall, make you feel like your best self. They do a lot at once, so while they are an investment, they're worth the buy if you'll be getting a lot of wear out of them.
This UNice hair review does have one warning for you though: hairpieces that have been tried on cannot be returned for hygienic reasons. So, if you purchase a wig or weave from the brand, be sure that you get a good look at the locks before you unpackage them!
UNice Promotions & Discounts 
If you're looking for a good deal on your overflowing cart (we don't blame you), then you're in luck because this UNice hair review found some promos for you! Here's what we found:
Download the app for some extra money off
Get up to $55 off your order with the code SAVEBIG
5% off if you become a VIP Plus member
Up to 60% off in the clearance section
BOGO 40% off
Where to Buy UNice Hair  
The brand's site, unice.com, is the best place to shop for these silky weaves! Simply add one to your cart, apply a coupon code, and you're good to go! You can also find UNice's products on Amazon in all different textures and lengths.
If you're lucky enough to live close to a brick and mortar store, you can feel these luscious locks in person at one of the brand's locations in Brooklyn, NY, Culver City, CA, or Carson, CA.