I am very surprised! I've never ordered anything from bonprix before until i ordered this ladies blazer and pants. Below you can read about my bonprix experience. Of course i'm also curious what you think of my outfit.
My bonprix experience
I was recently approached by bonprix with the question if i wanted to take on a challenge. Namely a challenge where i had to put together a 70s outfit with items of clothing from their webshop .
The requirement they made was as follows: i had to combine the bonprix clothing with my own clothing.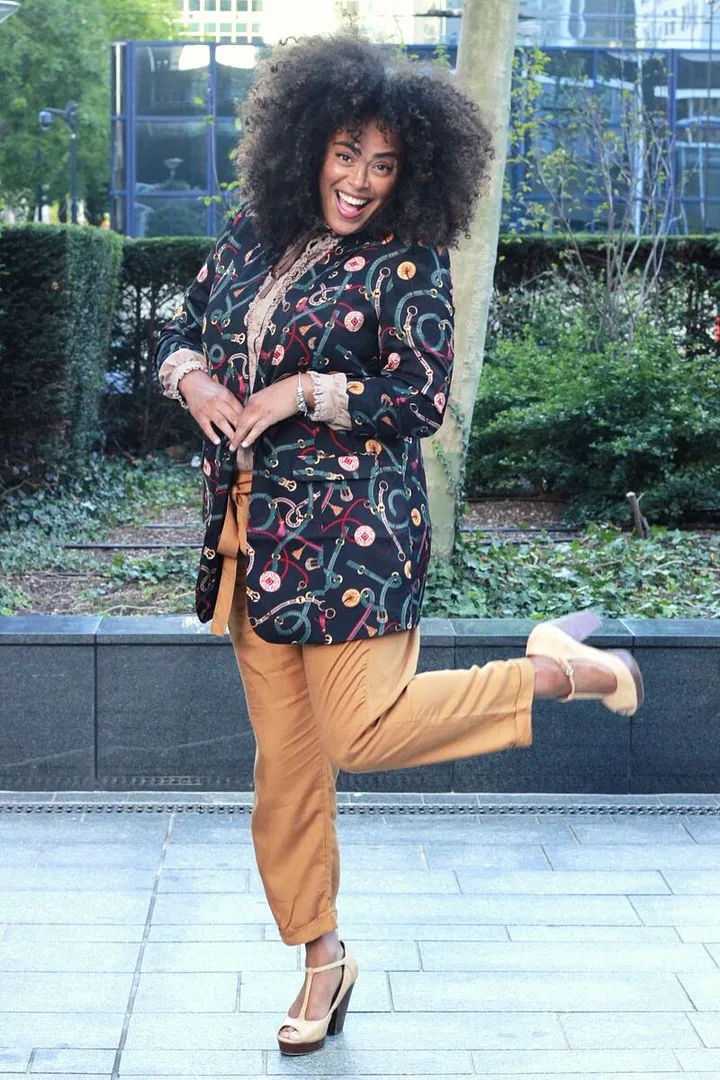 I thought: "I don't think so"
I had never ordered anything from bonprix before, so i was surprised to be approached by them. In addition, i do not necessarily profile myself as a fashion blogger.
So at first i thought: "i don't think so," until i looked at their webshop. Against my expectations, i found enough clothes that i wanted to order.
Bonprix is ​​not for me
Even though i was surprised, i thought: "hey, i want to be your favorite fashion influencer." but unfortunately a fashion influencer who hates posing.
I don't necessarily like it. So it became a: fake it 'til you make it – moment. And so i transformed from beauty blogger into your favorite fashion influencer. *big grin*
My 1st order
Before i commented, i first decided to check out their webshop because i was wondering if i could order nice clothes at bonprix.Nl. When i looked at the clothing range, 2 things struck me:
The clothes don't look dull
And they have a wide range of ready-to-wear sizes: size 32 to 50
I did not expect this. To be honest i thought beforehand that i would decline the challenge because:
Bonprix is ​​not for me"
And "i can therefore not put together a bonprix fashion outfit that suits me"
When i saw that their clothes are not groggy at all, i wondered:
I decided to accept the challenge and ordered more than 100 euros worth of bonprix clothing. This amount turned out to be too little.
Not because the clothes are expensive, but rather because i filled my shopping cart with various jackets, dresses, accessories and so on.
This was stimulated by:
The customer reviews you see with the clothing,
The big choice i have as a plus size woman (i have size 44-46).
And the 100 euros that i could choose to spend in their webshop.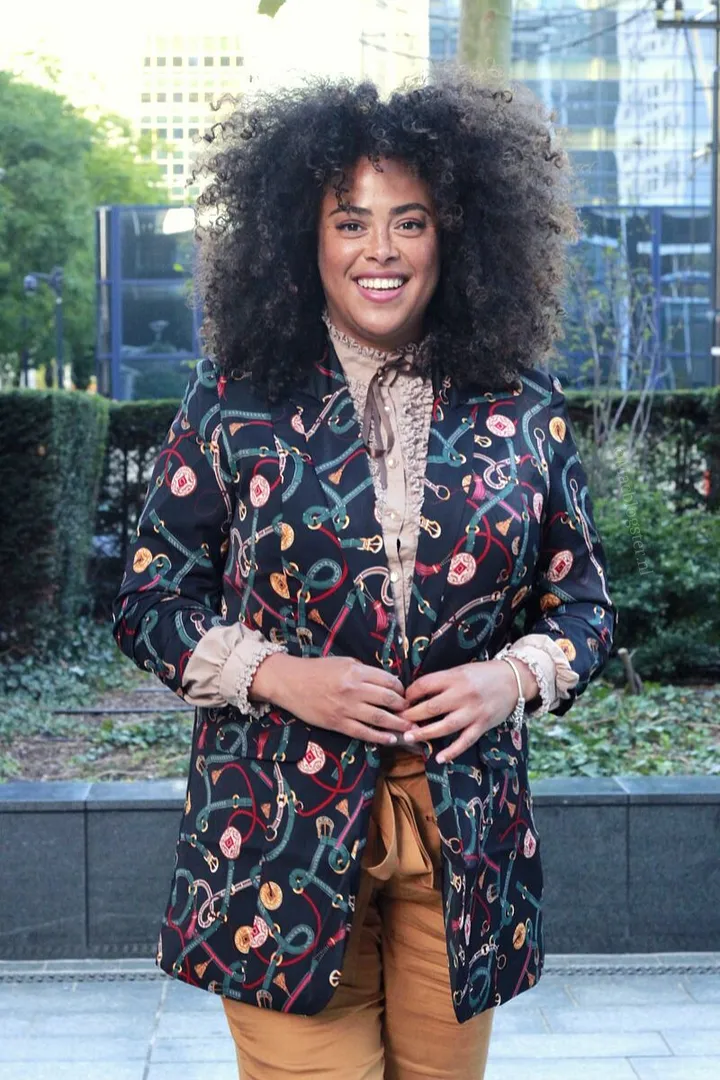 My bonprix experience with returning clothes
I could pay via ideal and the clothes were delivered within 2 days. They apply the principle: ordered before 22:00, delivered the day after tomorrow. This was correct in my case.
You can also use other payment options, namely:
paypal,
credit card
and payment upon receipt.
I paid 4.95 euros for the delivery costs. After receipt, you will be given a 30-day cooling-off period to decide whether you want to keep an item.
If you want to return the clothing, you will also receive a refund of the shipping costs. This is no different than with other webshops.
You send the package back to a freepost number with an included return label. This is easy. Fortunately, you do not have to pay any extra costs for returning the bonprix clothing.
In the meantime i have ordered several clothes and sent a number of things back. This is going smoothly. I didn't have to wait long for my money. Maximum 14 days.
My bonprix clothing & experience with sizes
Taking the challenge into account, this has become my final choice. Total price: 105.97 euros:
Printed satin blazer (personal favorite, fits great!)
Pants by tencel curry
Denim skirt blue stone
I bought the clothes based on my actual clothing size. After receiving everything will be fine. Not too big and not too small.
In a number of cases, the clothing can be too big or small. That's why i always read the reviews since i've ordered from them. Those are quite accurate.
If it is the case that the clothing does not fall as i want after receipt, i will return the bonprix clothing without any problem.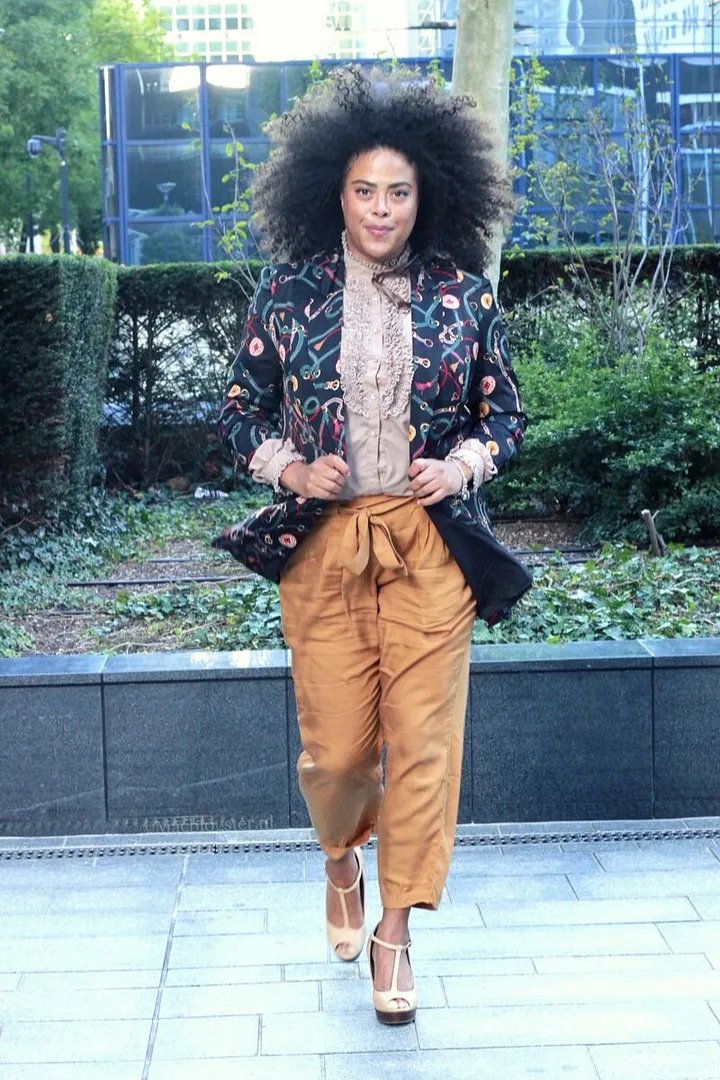 Did I pass the challenge?
Fashion in the 70s was about emphasizing your individuality. At the time, vogue stated: "there are no rules in the fashion game."
As a child of the 1970s – i was born in 1977 – this is a motto that fits me perfectly. Under the guise of "getting on with trends while staying true to your personal style," i ended up creating a late 60's early 70's outfit with the bonprix satin blazer and pants.
I wanted to create a sophisticated and wearable look, without resorting to a standard 70's style.
What do you think of my outfit? Did i pass the bonprix challenge?