About Olivers Apparel
Olivers Apparel re-imagines athletic wear for the twenty-first century athlete. An Olivers Apparel review showed that the brand pulls fabrics from as far away as the coasts of Australia all the way to Peru. The Olivers brand was initially built off the All Over Short, first released into the market in 2013.
These days, Olivers has expanded to so much more, all the while continuing to use premium fabrics in thoughtful designs. Created and made in Los Angeles, they use more than 50 trainers and athletes as influencers across the US to help them publicize and promote their impressive clothing line.
About Olivers Apparel Products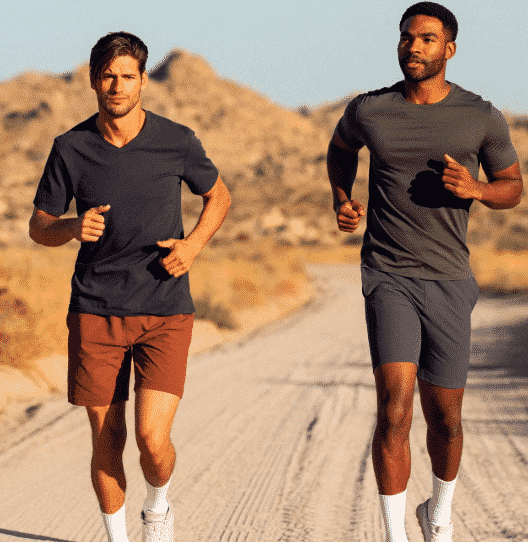 Olivers Apparel has tees, shorts, pants, and midlayer athletic wear ready to wear. In their catalog, you'll find summer gym shorts, casual commuter shorts, and more. Olivers Apparel products are all built from the same collection of fabric technology, taken from extensive R&D. For this Olivers Apparel review, we'll take a look at some of their top fabrics providing the twenty-first century athlete high quality performance.
'All Over Stretch Weave' is the unique fabric used to make Olivers' award-winning All Over Shorts, maximizing style and performance all in one.
'Merino Active Jersey' is 100% Australian Merino Wool with air pockets to thermoregulate. Used to make Olivers Apparel's Convoy Teens, this is an excellent fabric to use as a base layer.
'Passage Stretch Wave' is a commuter-comfortable fabric that's used in several of Olivers' products.
'Transit Merino Fleece' blends Merino and cotton in a layer that's hard to pass on. Enjoy supreme coziness in a fleece you can wear almost anywhere.
'Merino Luxe Terry' is a midweight combo fabric with structure, stretch, and softness. Olivers' Porter Hoodie is one product exemplifying how to use this fabric.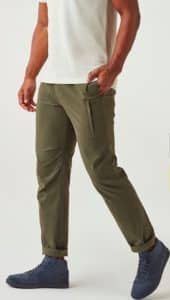 Olivers Apparel Review: What Do Customers Think?
Customers can leave an Olivers Apparel review on their website, and many are positive, especially from fitness enthusiasts and gym lovers. There are at least a dozen very well-known athletic brands that dominate the market. Olivers Apparel, as a start-up, has made waves among some athletes that a lot have switched from billion-dollar brands to Olivers due entirely to the thoughtful design from premium fabrics.
For years, athletic wear has been manufactured from traditional cotton or tech-driven synthetics. The use of merino wool and other fitness-friendly fabrics have made Olivers Apparel stand out from its much-larger competition. It just goes to show in this Olivers Apparel review, that customers love them for it!
Coupon Code
At Olivers Apparel, you and a friend can each receive a $25 credit to anyone who refers a friend. Unfortunately, there are no other current coupon codes for Olivers Apparel to take advantage of.
Why We Like It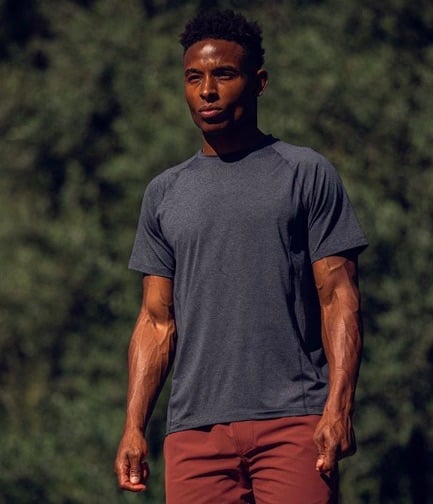 Olivers Apparel has made its own success by doing it the old fashioned way – coming up with a better product. Through revolutionary designs pulled from a variety of fabrics, athletes have the chance to perform without having to worry about odor or moisture. Some customers have even called an Olivers tee as the best t-shirt they've ever worn. No matter what you buy from Olivers Apparel, you can rely on it to fit like it should, look amazing, and provide the support you're looking for.
Compass Pant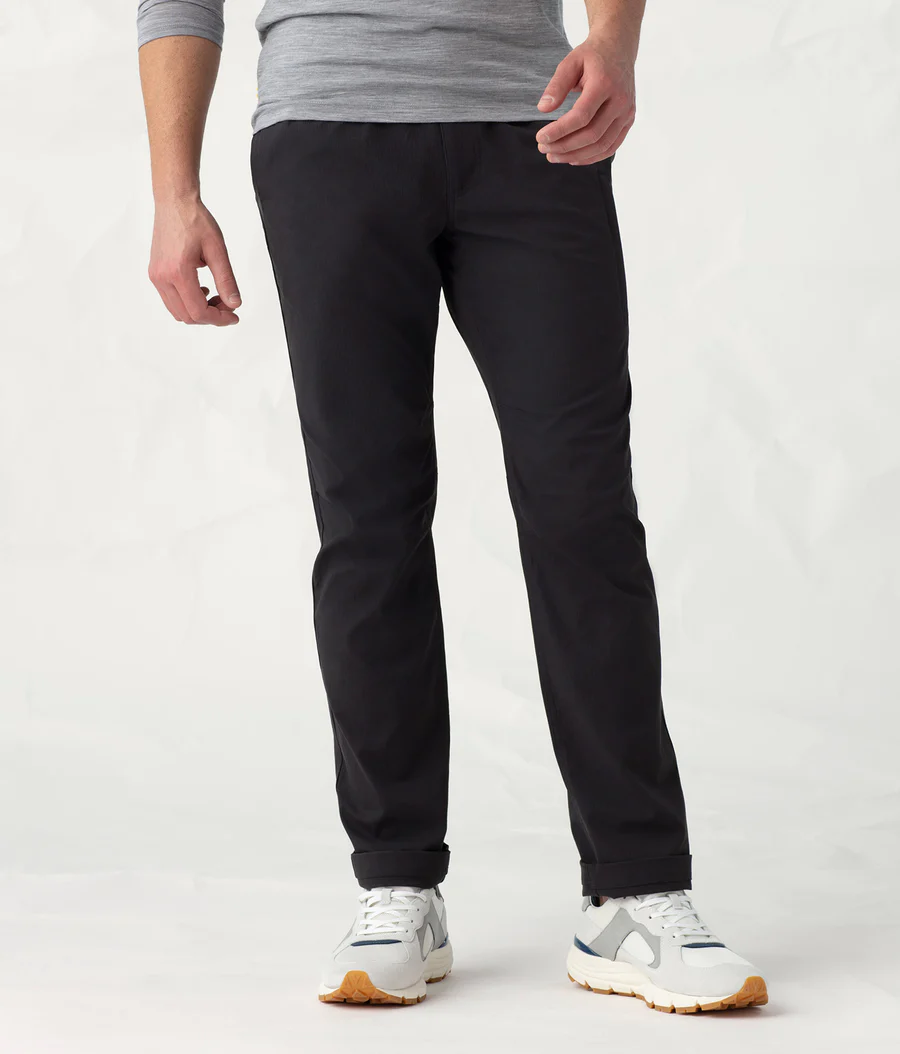 An adventure pant with style. The Compass combines the technical properties you want in an active piece with a modern cut to carry you around town.
Fits true to size
Model is 6'1, 175 lbs and wearing 32
Passage Pant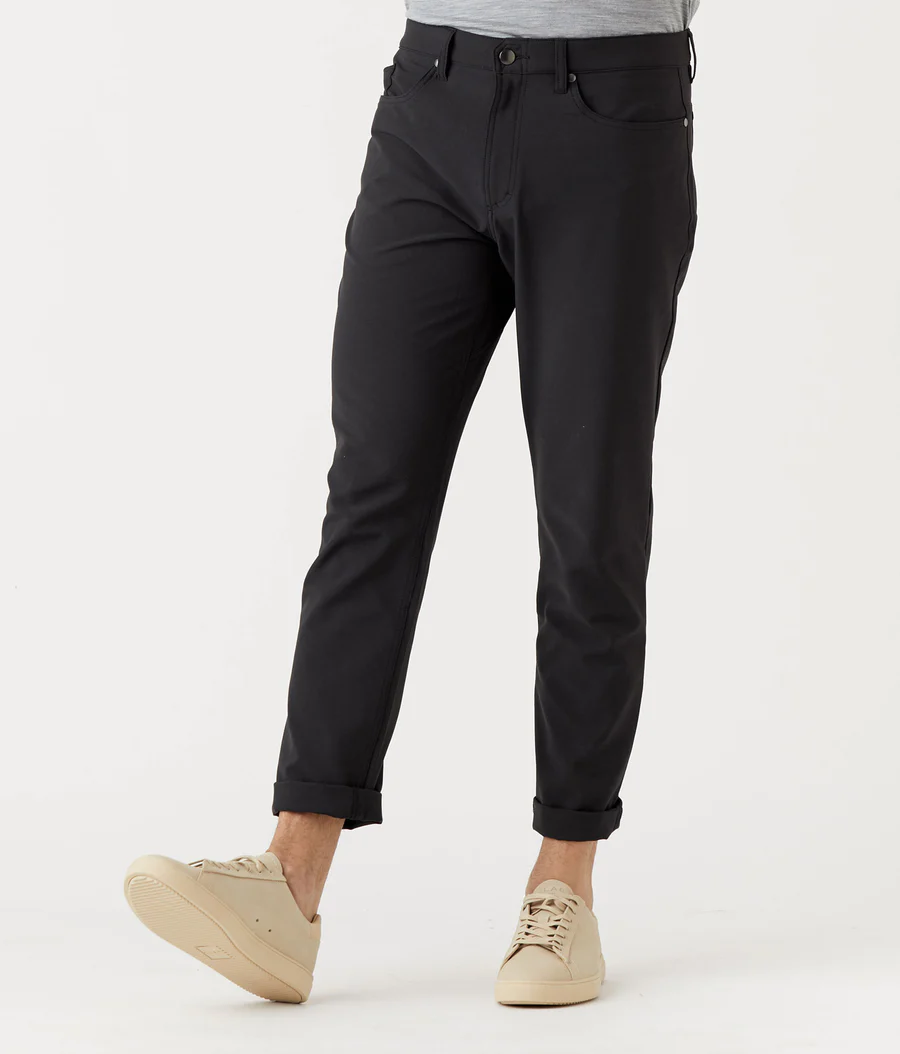 Fits true to size
Model is 6'1, 175 lbs and wearing 32
Stainless steel Italian button and rivets
Fifth front pocket for secure carry
Bradbury Jogger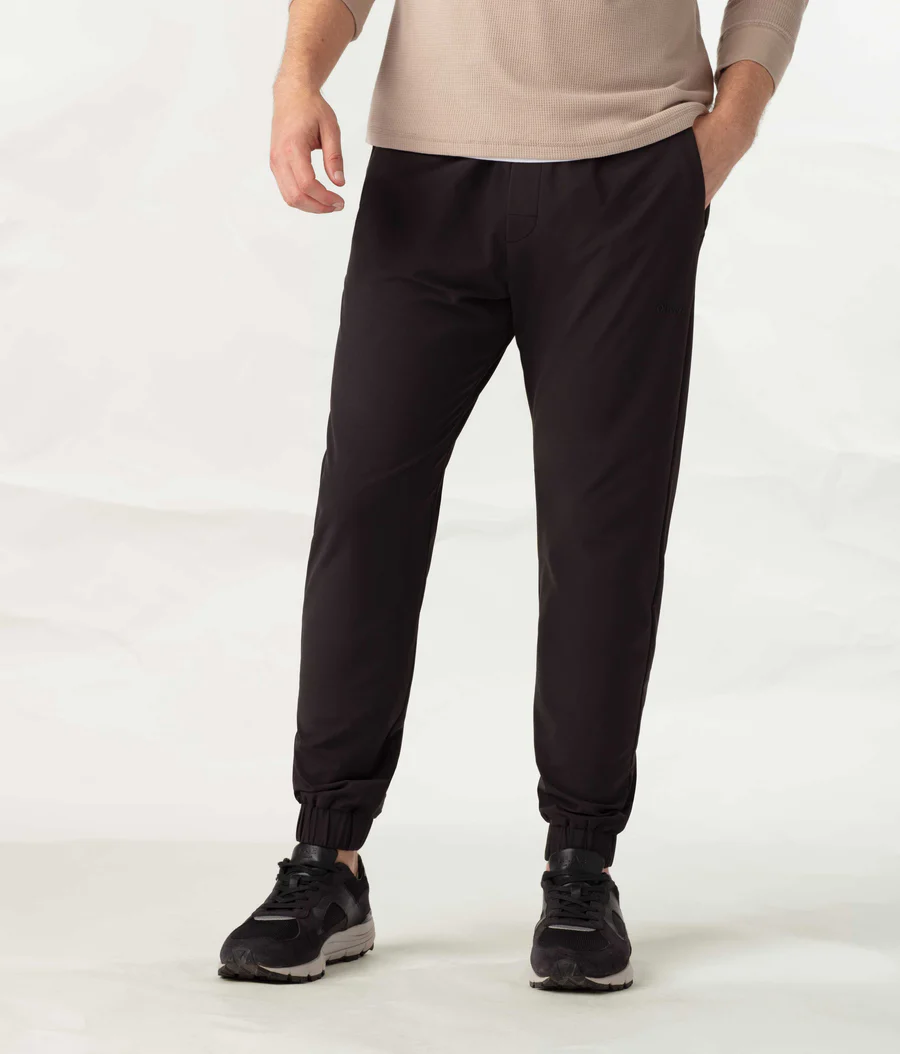 Fits true to size
Model is 6'1, 175 lbs and wearing M
Pursuit Sweatpant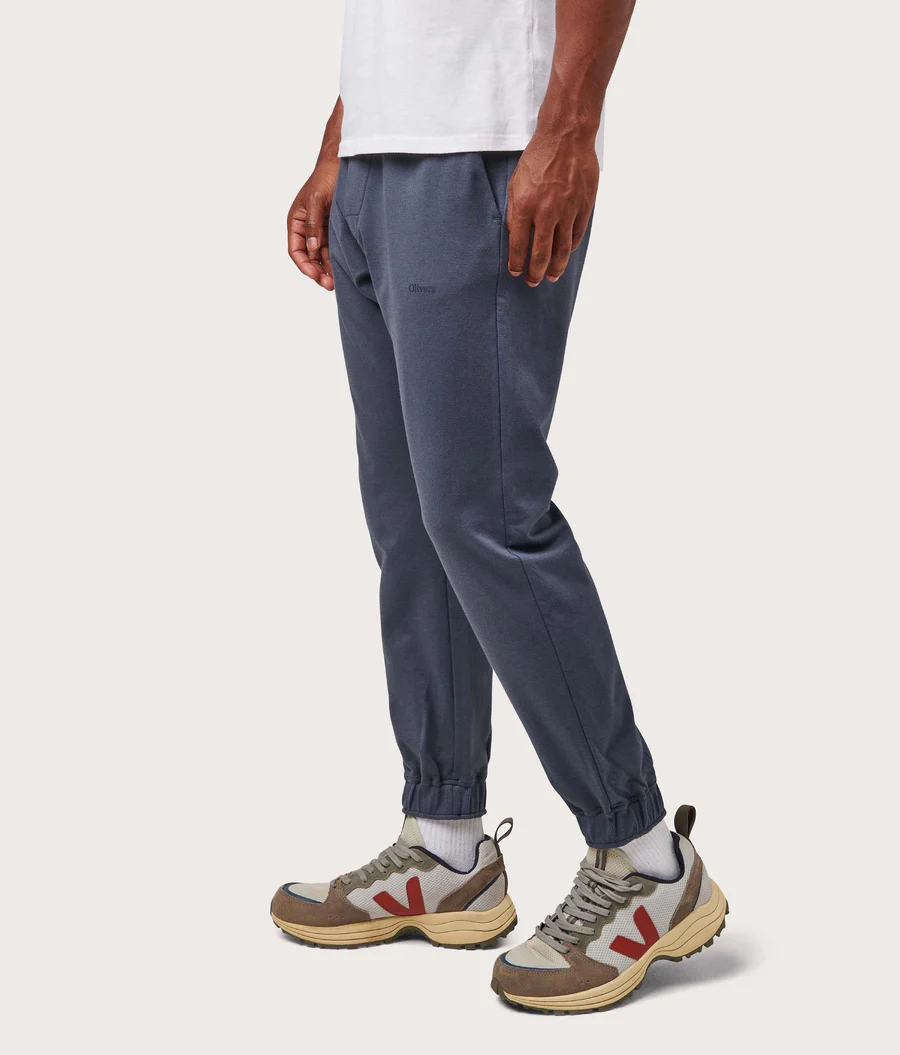 Easy, cool, adaptable. A blend of cotton and wool (with a touch of stretch) ensures they always look sharp while offering optimal ​​performance.
Fits true to size
Model is 6'1, 175lbs and wearing size 32
Classic Sweatpant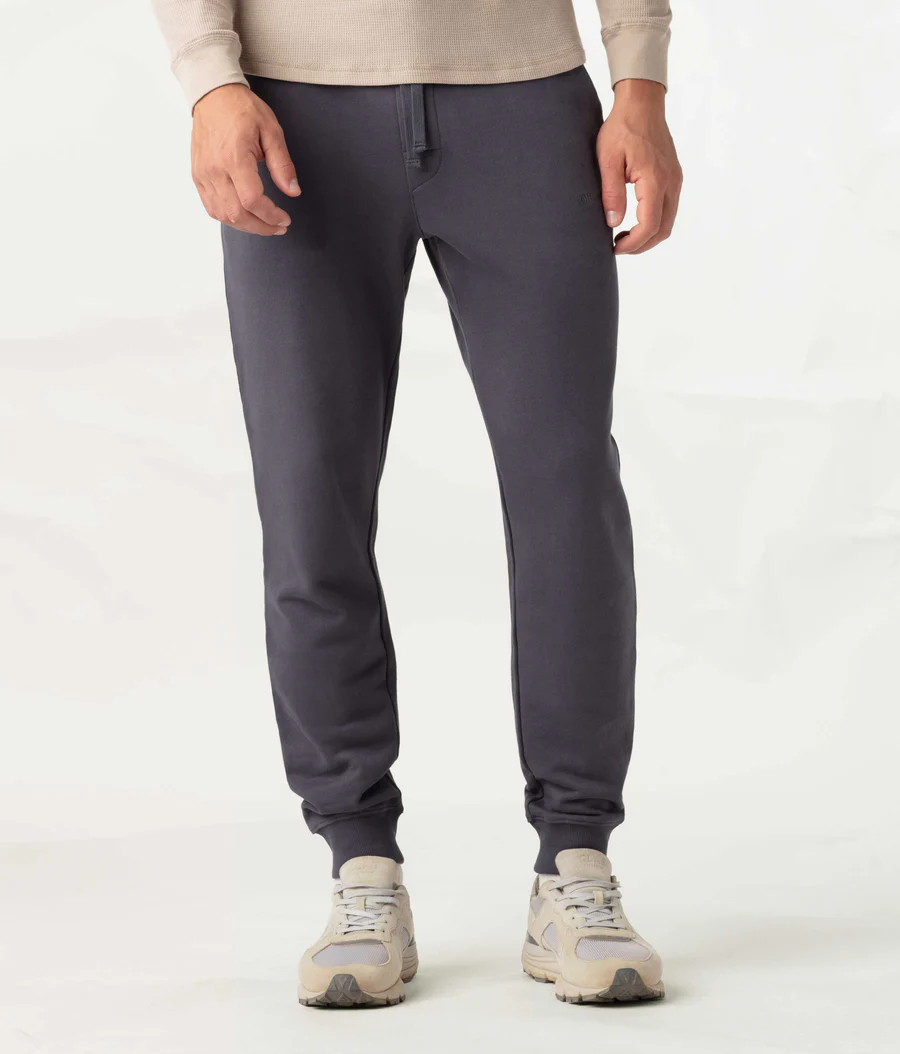 Crafted with ultra-soft 100% Japanese Supima cotton, the Classic Sweatpants are inspired by vintage athletic gear but slimmed down for a wear-anywhere silhouette.
Fits true to size
Model is 6'1, 175lbs and wearing M
100% Supima Cotton
Charter Chino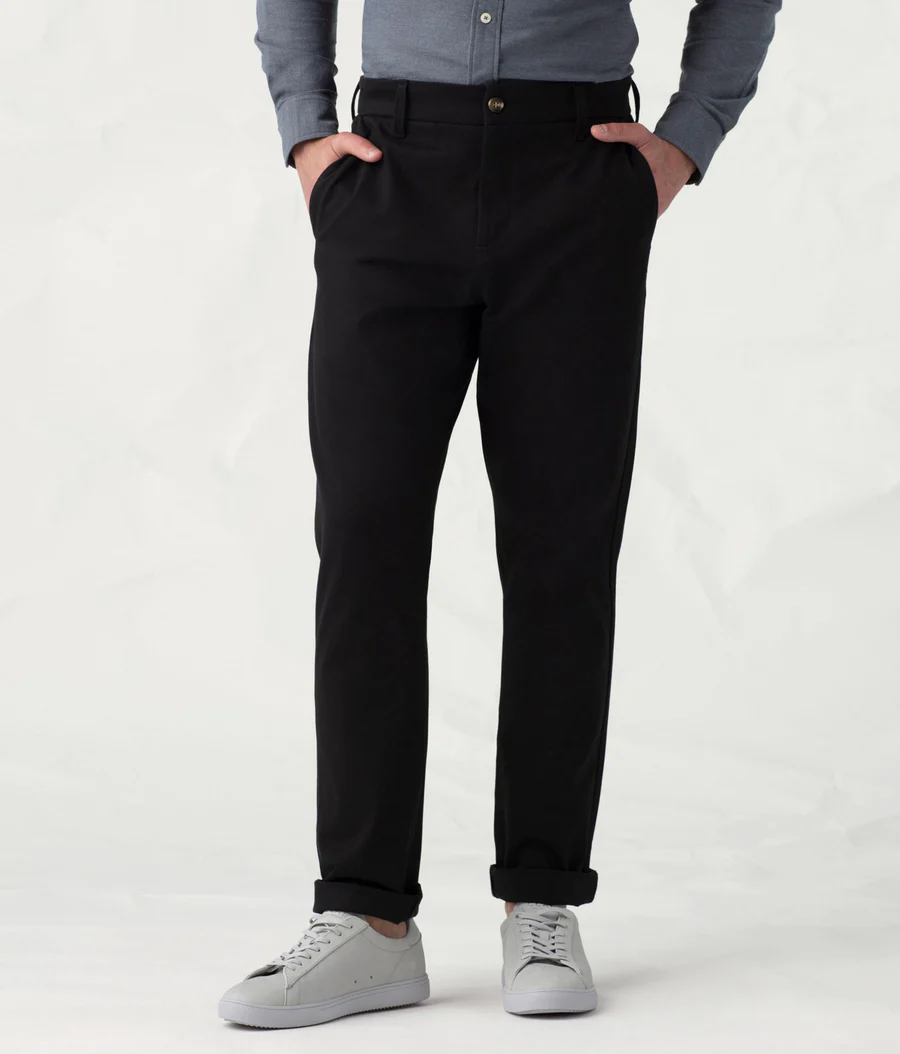 The classic chino fit you know and love with a modern, functional update. Made with a Japanese twill cotton that has excellent stretch and recovery – get moving.
Fits true to size
\Model is 6'1, 175 lbs and wearing 32
What We Think Could Improve
Olivers Apparel is using fabrics we don't usually find in athletic wear and to this point, they have something really unique to market. If there's any place to improve on Olivers Apparel current formula, it's to continue pushing their heavy R&D-arrived-at fabrics as well as to highlight what makes their products so different from other mainstream athletic brands' offerings.
Final Thoughts
Olivers Apparel gives active people the opportunity to work out, play sports, and do their favourite fitness activities without being held back by how their clothes look or feel. Changing clothes between fitness activities? We don't think so. All things considered, Olivers Apparel gets high marks from us for successfully targeting a demographic of athletes that are being underserved by other existing products on the market.
Shipping Information
You'll be happy to learn in this Olivers Apparel review that free shipping is available in the US on all orders above $100. Customers outside the US are typically assigned USPS for a flat rate of $15. Olivers Apparel ships internationally although the cost varies according to location and ship method. US orders ship within 2 business days, while international orders may take up to 4 business days to ship.
Return Policy
Olivers Apparel's returns and exchanges must be postmarked within 60 days from order date to be eligible. The clothing must arrive in its original condition, with all packaging and labels. A copy of the order receipt or return authorization form is also needed. In requesting a return authorization and label, the label is subject to an $8 fee for handling and processing to be deducted from your refund.
Customer Service Information
Customer service is available 24/7 either through phone during business hours or via email at [email protected]. Olivers Apparel has always been very consistent with answering inquiries in a timely manner which is a huge benefit when/if there's ever an issue. This may be why it's difficult to find a negative Olivers Apparel review on their website.