It has been observed that people are more towards online shopping nowadays for their own comfort, now the time has become advanced to an extent that even retailers try and place orders through online portals or website. One such online shopping portal for an individual and retailers is LovelyWholesale. In this review, we are going to discuss about the women's latest clothing and accessories provider.
We will discuss about LovelyWholesale's products, quality they deliver, customers' reviews and of course about LovelyWholesale application and their extra services available on internet as well. This article will actually help you in knowing whether LovelyWholesale is worth opting for or not. Under this review, we will talk about:
About LovelyWholesale
Their website and application
Its shipping, return and refund policy
Worth shopping though LovelyWholesale website or app
Voice of customer about LovelyWholesale.
What is LovelyWholesale?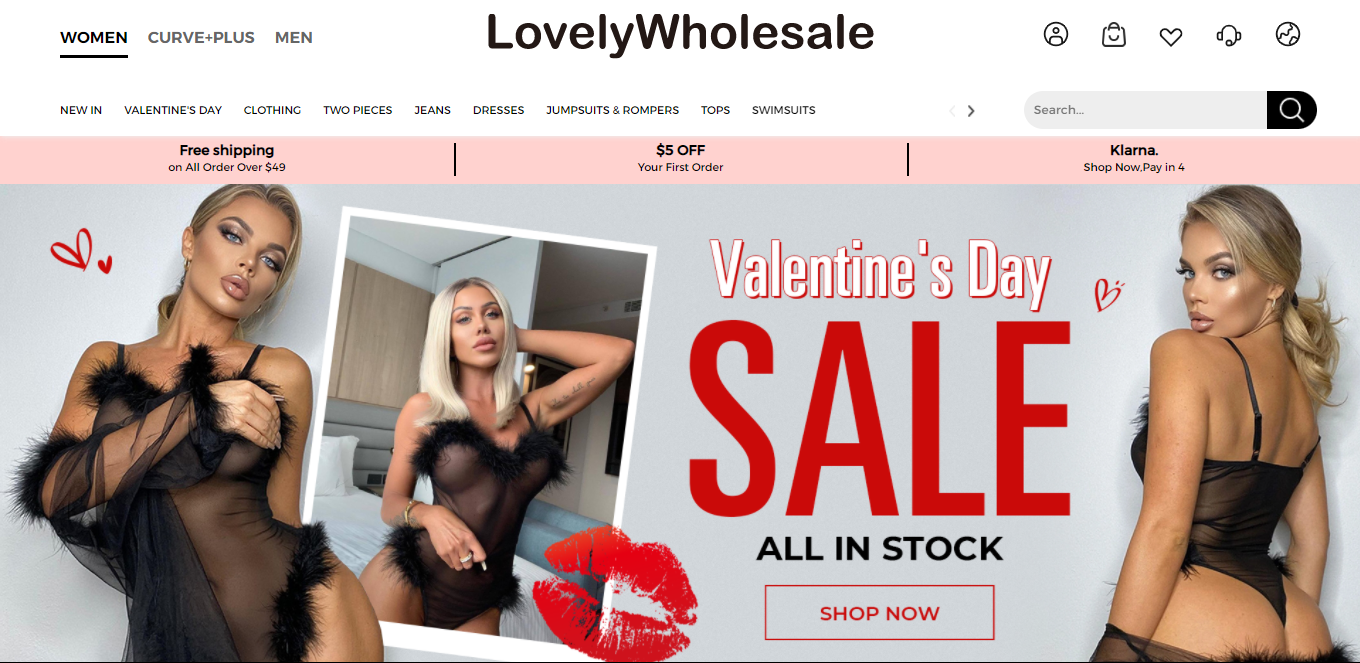 Let us have a quick review about who is LovelyWholesale and what they actually do, about their application and how to find out the best products and coupons.
LovelyWholesale is one of the best online wholesale goods suppliers. LovelyWholesale's sale is a venture of Bumper Ltd. They have their registered office is in UK although they are primarily a China based company; LovelyWholesale's manufacturing unit is in Guangzhou in Shanghai. They maintain their major business from China only.
Because, they manufacture maximum products of their own so comparatively the cost of their product is lower than any other website. Not only this, they even have a tie up with many other brands as well to provide wide range of products available under their umbrella.
As they provide all latest fashion clothes, bags, shoes, accessories, etc for women that too at an affordable price. That makes LovelyWholesale one of the most famous and sort after website worldwide. LovelyWholesale believes in providing the newest trend to their customers as soon as a new fashion gets introduced in the market.
Since the price of all the products are comparatively low, that is the reason LovelyWholesale is most recommended website for retailers to have products from them and resell the same in their shops or boutiques.
Is LovelyWholesale's Website and Application User Friendly?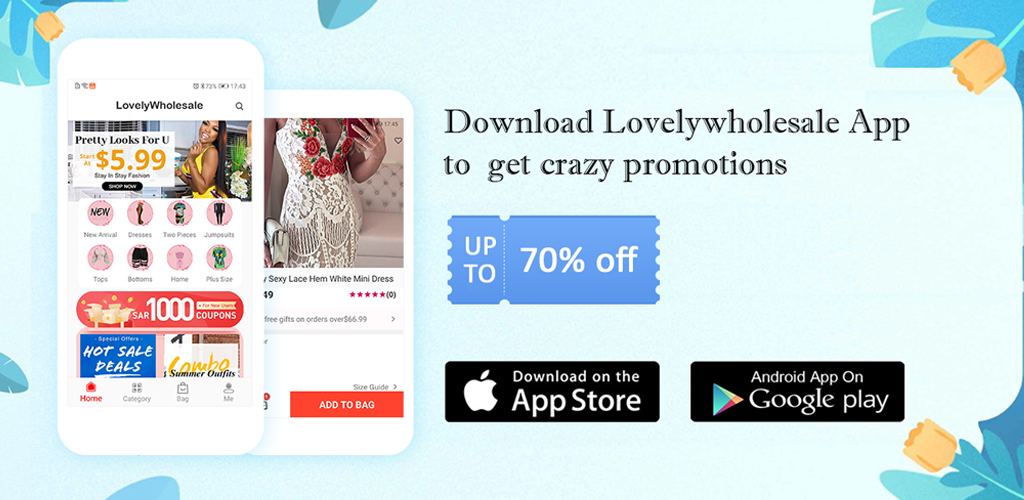 As we all know that people today believe in shopping online through an app or website; this is what makes a company all the more attractive and appealing towards the service providers. Under this section, we will talk about LovelyWholesale's website and services available on their mobile application.
As per the reviews from many people, we got to know that LovelyWholesale's website and application is user friendly and easy to be used. Anyone can easily get to see what exactly they are looking for on the app or website.
There are approximately six thousand different styles available and these styles are a mix of dresses, jumpsuits, swimmers, bottoms, shoes and definitely jewelry and many other accessories. There have a variety of products to choose from.
While shopping, you can even grab LovelyWholesale's coupons as well. Yes, it is true, despite such low cost product price; LovelyWholesale does offer discount coupons to their customers, which is one of its greatest USP. Apart from its own website, LovelyWholesale's coupons are also available with many online coupon providers.
There are certain points that customers have to take care of before placing an order through app or website:
A customer cannot place an order before registering himself on the website.
One must check their shipping, refund and return policies
It is important for an individual to refer to size chart before ordering anything from LovelyWholesale to avoid any kind of inconvenience or dissatisfaction about the product. Since LovelyWholesale is available for customers around the world, hence the size chart is also available country specific.
About their payment methods, there are several payment methods available to make payments of your purchases like Paypal, Credit card, debit card and customers from all across the globe shop from LovelyWholesale app or website. There is a facility to make payment through Western Union as well, where an individual gets additional discount of approx 8%.
LovelyWholesale's Shipping, Return and Refund policy

Like all other online websites LovelyWholesale also shipping and return policy in place and all the details clearly mentioned on their website or on app:
LovelyWholesale's Shipping Policy
As LovelyWholesale delivers orders in bulk, so their shipping fee depends upon the weight of order placed. Because they deliver their services across the globe, hence the shipping fee may also vary from country to country.
It takes approximately 3–5 days to prepare an order and reach the customer within 15–20 working days from the date of making full payment by the customer.
A customer receives tracking number on their email Id once the order gets dispatched from LovelyWholesale.
If you select the option of receiving parcel in one day, then your product will reach you at the given address and if you are not available at that point in time. Then the parcel gets handed over to the nearest post office of the given address. You will have to then carry your tracking number with you in order to collect your order from the post office.
LovelyWholesale's Return and Refund policy
A product can only be returned to LovelyWholesale if it is faulty, that would only be accepted. If the product has defect in zipper, torn or ripped, wrong order or size delivered, stains on the product, etc.
If a customer gets an order with any of the mentioned defects or any other obvious defects then a customer becomes eligible to get a discount on the next order that they place.
The Customer can return the package to the mentioned shipping address only. This can be done once LovelyWholesale staff gives an approval to return the product after raising a ticket for the return over live chat or through an email.
Customer must inform LovelyWholesale within 7 days from the date of delivery of the product
If it a return for unfit item then it to in a good condition, so that it can put across for resale.
Return policy is not applicable on promotional products.
Is it worth shopping through LovelyWholesale?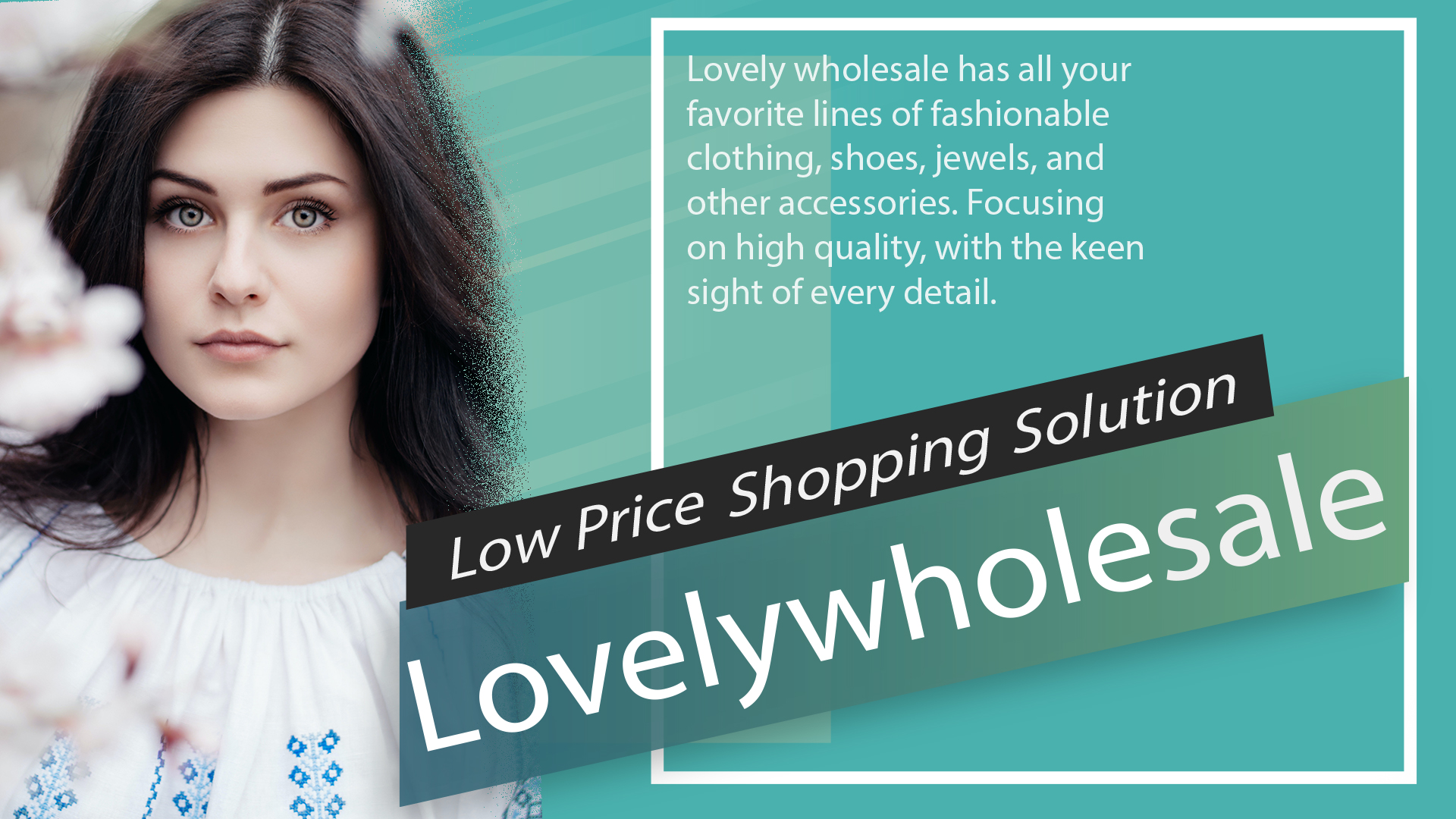 While reviewing LovelyWholesale, we found that the products. Which LovelyWholesale offers to their customers are extremely low in rates in comparison to the other websites. Their accessories and jewelry absolutely stand out from others in terms of pricing. Most of their jewelry cost as low as five dollars or may be less than that and even available to ship free. Buying these items either for yourself or for your store can help you in making a lot of savings in comparison to your expenditure of buying a product.
LovelyWholesale believes in keeping their app and website updated with latest trends. So they keep updating it with fresh designs and keeps on rotating the stock online. Every day they add close to 100 new designs and items. 90% of their new addition is based on new high fashion clothing that one can see in latest magazines. Someone who is fond of high fashion or latest trend can easily relate to it.
LovelyWholesale Review on Lovely Points
There is an amazing offer from LovelyWholesale that is their "Lovely points". Lovely Points are basically reward points that a customer gets when they register themselves to LovelyWholesale website or app. These points can even be earned while making purchases.
While reviewing LovelyWholesale, we found that an individual gets 20 Lovely points on registering to the site (irrespective of the mode) and on purchase of every 100$, the customer receives 100 Lovely Points into their LovelyWholesale wallet. Every 20 Lovely Points is equal to 1$. So despite of such low cost items available, customer also gets reward points as well to gain maximum benefits.
LovelyWholesale Review on Voice of Customer
Like every online review, LovelyWholesale also has its reviews in place; there are customers who talk both negative and positive about the site. Overall LovelyWholesale has scored three point five scoring on review websites. Which includes its overall shipping time, return time and operations. Most of the customers have issues with the size and fit of the garment.
There are people who claim that LovelyWholesale delivers wrong size on ordering. The size would either be too big or too small to fit in and there are times when people even got defective piece.
Review also states that the return and refund time is also not appropriate as mentioned in their terms and conditions.
The best part with LovelyWholesale return that they offer credits for the items, which returned to them. In case the order delayed, they keep the customer in loop for delay and estimated delivery time.
Conclusion
If you see, having such pocket friendly website with latest trends and fashion is hardly available in market. It is very common to have manufacturing defects in products. But looking at their return policies and return offers it gives a clear indication that LovelyWholesale is a legit website.
Considering the kind of reviews from customers, apart from their size and fit issues, all other operations including their customer service does qualify LovelyWholesale to be a genuine, reliable and trustworthy site or application.