Founded in 2007, ClassicCars is the largest online car buying site for classic and collector cars and trucks. It is based in Phoenix, Arizona and owned by The Car Collector Network, which also offers a publication and runs events.
The site helps to connect buyers and sellers and has a large inventory of about 40,000 vehicles listed for sale at any given time. Users can create a free account, save favorites, and browse through popular categories like muscle cars, motorcycles, antique and pre-war cars, future classics, cars under $5,000, and rare models listed for $250,0000+.
This is truly a website devoted to collectors and antique car lovers. The sheer number of listings in popular categories like Willys, Triumphs, Datsun, Austin-Healy. Aston Marton, and Alfa Romeo is impressive.
Listings come from private sellers, classic car dealers, and auction houses.
Keep reading our ClassicCars review for pros and cons of buying and selling through this marketplace.
1951 Chevrolet Sedan Delivery in Newport Beach, California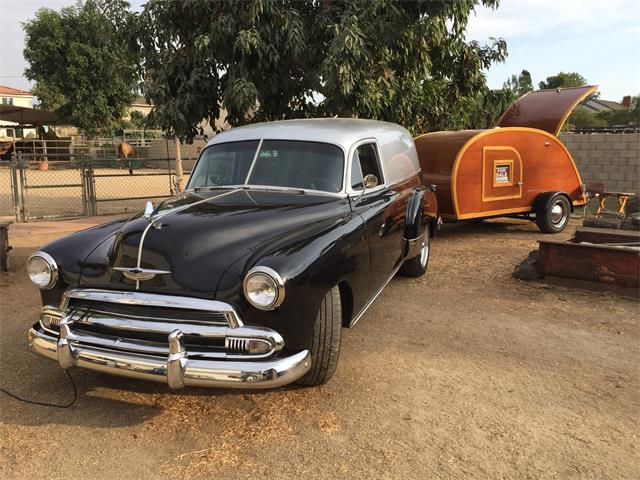 Vehicle Description
1951 Chevy Sedan Delivery 350 chevy, 4 speed transmission automatic, Mustang front end, currie rear end, electric windows, camaro seats, custom wood interior, new suspension,  4 wheel disc brakes. One family car, took 6 years to restore. The teardrop trailer can be sold separately.
1966 Chevrolet Corvette in West Palm Beach, Florida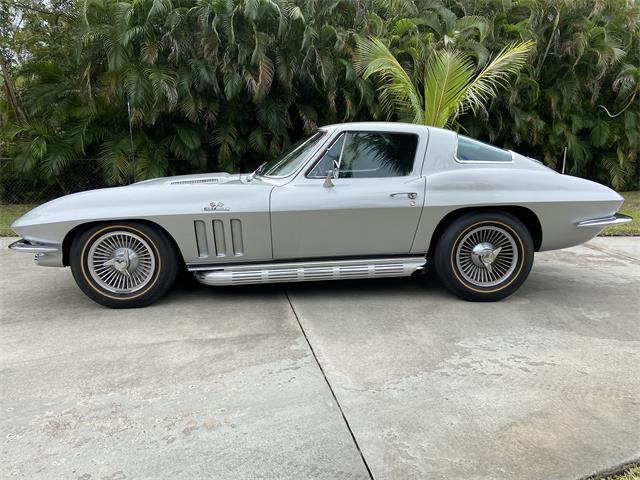 Vehicle Description
Stunning Flawless !! Zero Flaws Zero !! Original numbers matching 427 ! This is a just completed frame off restoration with engine included in the restoration. Everything is new and all GM parts .., no aftermarket parts here. All the chrome, paint , interior, under the hood , everything is perfect and absolutely newer than the day she was born !! No excuses for this baby… she will win every show from day one.. or roll her down the road as everyone's head spins off their shoulders. This cart is a collectors car Dream…. you don't have to do nothing and no one .. no one can pick it apart. It is brand new looking.., no it looks better than that. Not even one drop of oil or dirt any where. Everything is so new on this Baby that there isn't a description that is worthy of this absolutely perfect car. The only the hasn't been touched are the original factory spinners. You want a investment that will give you joy and excitement… you just found it !! When you hit the key … grab your self because she will get your adrenaline flowing like no one you ever met !! I mean absolutely Flawless .
1970 Chevrolet Chevelle in Swansboro, North Carolina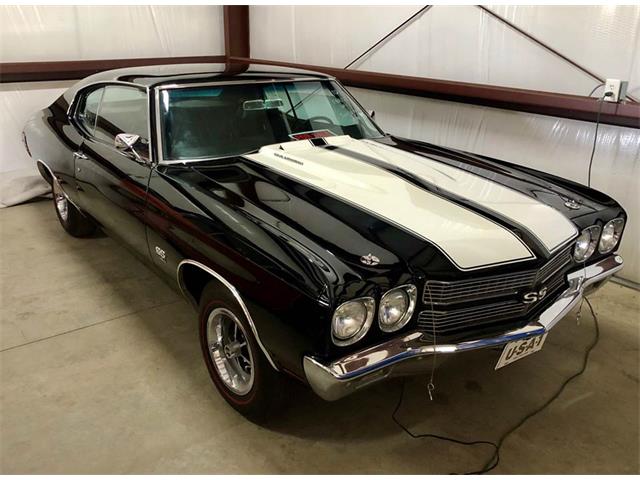 Vehicle Description
1970 Chevrolet Chevelle;
Has undergone a incredible, impeccable 'every' Nut and Bolt Concours Restoration! Less than 10 miles since restored!
You can turn this car upsude down and eat your dinner off it!!!
Includes: a 454 BBC LS5 engine; 1970 Date Coded Winters Aluminum Intake; (4) Spd Muncie Performance Transmission; Polished Floors; Date Coded Correct 1970 Wheels; Redline Tires; (12) Bolt Rear Sway Bar; Boxed Control Arms; Disc Brakes; Power Steering; Heavy Duty Shocks; 6500 Redline Tachometer; Bucket Seats and Console;
If you're looking to own the Icon of American Classic Muscle Cars – This is your opportunity, your chance to buy this perfect, Frame Off Build!!!
The Good
Largest Site for Collector Cars
Distinctive Listings
Influential Blog
Largest Site for Collector Cars
This website has a large, niche audience reach with car enthusiasts that are better at knowing a collector car's worth than a regular site like Autotrader or eBay. It gets 3 million visits per month and more than 100,000 visits to the marketplace daily. This is definitely helpful if you are trying to sell a vintage car to someone who knows how to appreciate it.
In addition, the site has almost double the listings that competitor Hemmings offers.
Distinctive Listings
This site breaks up car sources into different sections, labeled with different colors. Users can easily see if a car is listed by a dealer, private seller, or an auction house. The site doesn't directly facilitate auctions the way that Bringatrailer does, but it connects users with cars and auctions available in current or upcoming auctions housed on different sites.
ClassicCars listings are comparable to the $99 listings with Autotrader Classic and Hemmings, but you get more features; each listing can have up to 100 photos
Listings stay until vehicles are sold. Hemmings only lists for three to six months.
We like that the Premium Vehicle Listings are intended only for private parties and that any classic car dealerships must open a specific dealer account. Many shoppers, especially practiced car buyers, have a preference for the type of seller they deal with.
Additionally, sellers get to see stats about their listing on an online dashboard and how they compare to peers.
Influential Blog
Cars.com's blog, The Journal, was named the second most influential automotive blog in the world by NFC Performance in 2016. In addition, the site offers a daily newsletter if users want to read more about new listings and content pieces.
Listing Price
60-Days Rule
Shipping
Mobile App
Listing Price
At $99.99, it costs more to list a car on ClassicCars than it does on other sites; however, you will likely get more views on this site if you are trying to sell a niche car. While Hemmings and AutoTrader Classic also offer listing options at a similar price, they don't offer all of the same benefits.
60-Days Rule
On ClassicCars, your listing has a one-time fee of $99.99 and it is listed until it sells. However, the Listing Agreement states that for a listing to remain active, you need to log in to your account and edit the listing once every 60 days and/or respond to an automated email request from the site.
ClassicCars reserves the right to cancel your listing if you haven't checked up on your listing or responded to email requests in more than 60 days.
Shipping
While Classic doesn't facilitate shipment directly the way that Carvana or Vroom do, it does offer to connect users with several different auto transport companies to help ship vintage cars after purchase.
Mobile App
ClassicCars doesn't have a mobile app for sellers or shoppers, while Hemmings does.
If you want information about car events, keep in mind that ClassicCars collaborated with SEMA to make a MOTORin' app.
The Bottom Line
ClassicCars offers a wide variety of classic cars to shop. It has more classic cars listed than competitor Hemmings, and unlike the latter, its listings can stay until someone buys your car, as long as you stay up-to-date on your correspondence.
Have you bought your dream car through ClassicCars? What was your experience like? Additionally, have you ever sold through this collector marketplace? How long did it take, and how was your experience? Leave a ClassicCars review below.