Do you know CGTrader? If you, like me, are a developer only capable of creating cubes in Blender, for sure you have heard this name. It is one of those places where people look for 3D models, alongside other marketplaces like the Unity Asset Store, Google Poly or Turbosquid. It is very popular and contains awesome elements that you can use in your applications.
I managed to interview its CEO, Dalia Lasaite, and talk with her about the 3D models market trends and the relationship between the 3D modeling ecosystem and the virtual reality ecosystem. The interview has been super interesting for me, because thanks to it I've learned a lot about the 3D modeling market, that is something that usually VR magazines do not talk about. So fasten your seatbelt and start reading!
Hello Dalia, tell my readers about yourself and CGTrader.
Hey, everyone, I am Dalia Lasaite, CEO, and co-founder of CGTrader. We are a stock 3D models marketplace, where designers share and sell more than 640,000 models for everything from VR, games, architectural visualizations, video production, AI training, to 3D printing.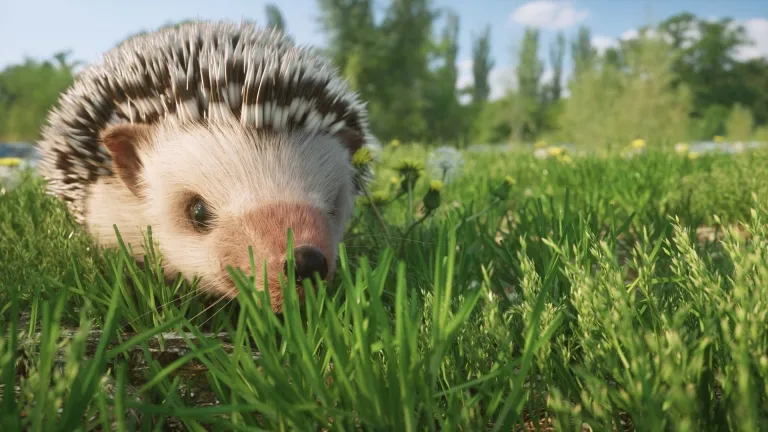 What are the current trends of the 3D models market?
The 3D market is definitely getting stronger and growing, because it not only serves several well-established industries, like architecture but is also getting attention from a rising number of indie game (including mobile) developers and relatively new industries, like VR and AR. Not to mention how 3D technologies are being adopted and developed by major companies like Google, Facebook, Amazon, and Apple.
On the other hand, the threshold for anyone to develop a small project (a short movie or video, a game, etc.) has become really low, because you no longer need a full design team for most projects. For instance, our clients estimate that they can save more than 80 percent of their costs on prototyping and miscellaneous work (e.g. designing random rocks) by buying stock models.
What industries are buying 3D models?
Most of our customers come from video production, advertising, architecture, game and software development. Manufacturing and life sciences are also strong industries in the 3D market.
What are the most bought 3D models?
Every project needs different models, but there are several groups of 3D assets that stand out in the marketplace: characters, human and animal models, followed by furniture models, full interior or exterior designs, and models of buildings.
As for 3D printing, there are many customers looking for accessories and, surprisingly, clothing. People who are not familiar with 3D print don't know that you can print a whole cosplay costume and adjust its size to fit you perfectly.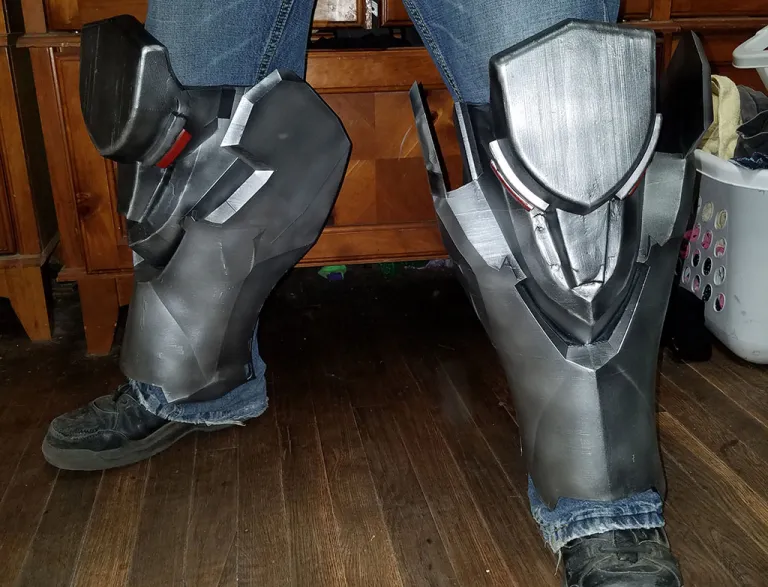 Is there more interest in high-quality models for visual renderings or for models for gaming?
There is a market for every type of model. High-quality models are the best choice for visually compelling industries, like film and video production, advertisement. This is also true for architectural visualizations.
On the other hand, the demand for models which require lower computing power, the so-called 'low-poly' models, has grown by 300% in the last two years. We attribute a significant part of this popularity to the rise of VR, as the lower computing power is really great for those applications. Another notable group is Physically Based Rendering (PBR) models, which are gradually becoming a standard in the industry because their textures render correctly and look great in any lighting conditions.
Currently, there is a higher number of CG models on the marketplace, but creators of low-poly models are feeling the growing demand so their numbers are bound to grow more rapidly in the coming years.
Can you give some pieces of advice to the 3D artists out there? How to make a 3D model that sells well?
The more models you have, the better your chances are to get noticed on the marketplace. Also, most sellers with hundreds of models in their portfolios usually share a couple of simple models for free so that everyone could get a feel for their skill level.
In general, the designer should have its model exported to several formats, as buyers use a variety of software applications. Technical aspects like topology (the mesh of the model) and a non-overlapping UV layout are very important, but there are also some simple things that might make buyers come back for more. A good example is naming every file clearly and having a good hierarchy for your assets.
As for the pricing, demand, and popularity of a model, we have an Analytics tool for designers which shows them in-depth data about the marketplace, so they can see whether there is demand for their models, or whether their model is overpriced or underpriced. The tool also helps designers find a niche and create models that would be more desirable.
As for making a model – sometimes a designer doesn't even have to do that, as many designers already have older models from past works, failed games and other projects. They can simply upload those models and generate some additional income, as long as they have commercial rights to do so.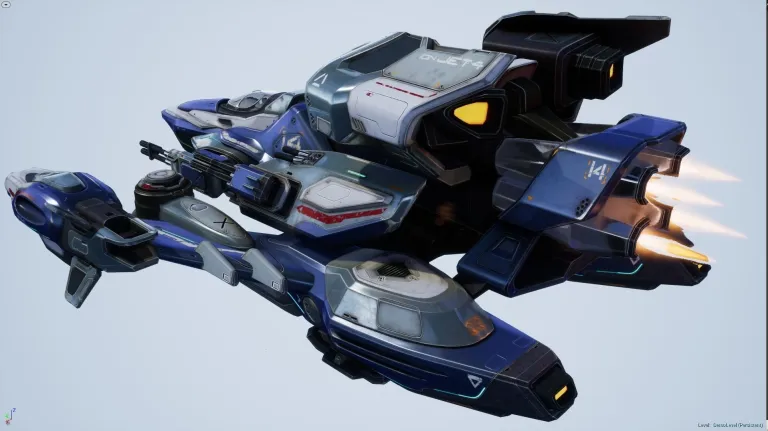 Do you think that services that sell good 3D models for a low price as the Unity Asset Store or Google Poly are hurting the profitability of 3D models?
Both Unity and Google are interested in helping developers use their services, which is why their main focus is giving new developers access to a set of models as soon as they download Unity or start building something for Google Daydream.
However, for a marketplace to be successful, it needs to have a huge variety of 3D models, as the customers might need a realistic alien for one project, and an exotic plant for the other. Therefore having just a few thousand models does not have a strong impact on the market – the customers who are creating games or VR experiences will typically want to have specific objects and aesthetics, and will look for a model that matches their vision and will look less at the price, given that buying a 3D model is a huge cost saving compared to building models from scratch anyway. So, in the end, variety is what makes an impact on the 3D market.
Before the interview, you told me about some problem with female models on the market… can you detail it?
The CG industry is closely related to tech and gaming industries, it might come as no surprise that there are some issues with how females are represented. There had been some sexual harassment scandals in VR/AR (UploadVR, Magic Leap), and, as more women are going into developing for VR, one of them drew our attention to the fact that there were many oversexualized female models on 3D marketplaces.
We looked at our database and saw that there were around ten times more nude female models than male (2% vs 20%). This is why we're encouraging designers to create and promote non-sexualized female models. We're holding a Female Character design challenge, to help drive the creation of female-friendly assets, which developers could use in their projects. We really hope this will encourage more women to go into VR/AR development.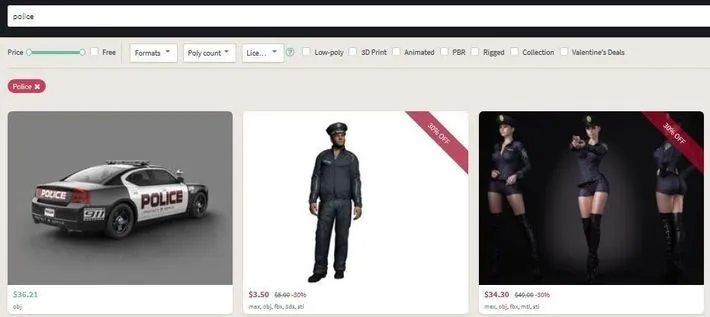 Have you seen a rise in request of 3D models with the rise of AR and VR?
We know from our customers that 3D art might cost up to fifty percent of the whole budget for a VR application, and we are definitely seeing demand for low-poly models, which can be used to create games or any other experiences in VR and AR.
What are the kinds of 3D models that AR/VR developers are interested in buying/downloading?
I've mentioned characters, and the other two popular categories are animals and space-related models.
Back in 2016, we posted an infographic about 3D models and VR. Since then the trends have not changed that much (demand for VR-ready models is still growing a lot faster).

From the 3D industry standpoint, what is the point of view towards AR and VR?
I'd say that it's overwhelmingly positive. AR and VR are bringing a revolution in the way the general public treats virtual worlds, virtual objects, and experiences. Over the years, digital media has moved on from text to images, then video, and is now going into immersive digital experiences. While it is true that we're in the early days of technological development, 3D and CG graphics will definitely change our future.
There are also revolutions happening in the design world as well: we're seeing immersive modeling processes, where you can step into a virtual experience with a controller and start modeling as if you were a painter or a sculptor. This is making the craft more accessible and interactive.
Many 3D artists are very excited about these new possibilities and additional outlets to create for and experiment in. So, yes, the view towards AR and VR is predominantly positive. It might be the case that designers are more demanding in terms of the graphics quality, though.
What do you think of 3D models creation inside VR, like Google Blocks or Oculus Medium?
It is very interesting – you could argue that it is finally moving 3D modeling away from 2D screens, and it is true that the methods and technologies used in modeling are always advancing. But, as of now, it's nowhere near the complexity and detail which professional designers can achieve. Not to mention industrial design (CAD), which, as every engineer knows, is complex for very specific reasons.
Anything more that you want to add to my readers?
I guess your readers are always tinkering with something and I would advise them to consider using CGTrader. If anyone has an unfinished or canceled project, they can sell the leftover visual assets on CGTrader and get some income to cover the costs of that project (or future projects). On the other hand, they can get a great pack of 3D models for under $100 and focus on developing other aspects of their project. It is also a great place to order a custom 3D model or find a designer whose style you want.
Otherwise, I would encourage everyone to give 3D modeling a go: there are dozens of free open-source or non-commercial applications. For instance, you can play around in TinkerCAD or Vectary, or go hard-core and use Blender. You can even use Houdini Apprentice, which is a non-commercial version of software used for Hollywood VFX. Or, if you don't have the time to learn modeling, you're always welcome to visit CGTrader and check out some assets for your projects.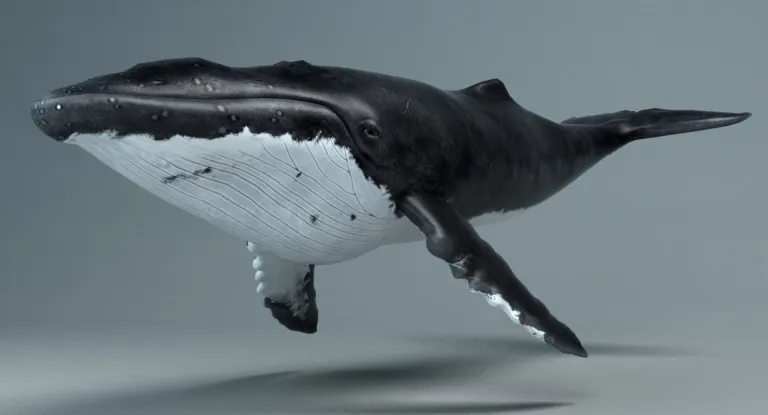 Well, what can I say? Thanks to you, Dalia, for your time and for the awesome insight you provided me about the 3D models' marketplace. What I love of my job of blogger is that through the connection I create, I can learn a lot of new things and this interview has let me enter a world, the one of 3D models, I knew very little. So thanks to Dalia and to Vytenis of CGTrader for this interview and all the related info!
I hope you liked it as well… and if it is the case, visit CGTrader and also subscribe to my newsletter!