In this article, I have done a detailed Whizlabs review on the basis of the feedback and review generated by several candidates on social media, discussion forums, and study groups; also on the basis of my own hours of research.
And, I will also share some of the latest Whizlabs discounts and coupon codes for May 2022.
Whizlabs is one of the pioneers in the online certification training industry. Whizlabs is currently offering courses in a number of technological domains to help professionals validate their skills and get ahead in their careers.
The IT industry involves a huge number of domains to step in for a bright future. Whizlabs offers certification training in a different number of domains. The top-rated and most-demanded courses on  Whizlabs are Cloud Computing, Big Data, Project Management, Agile, Java, Linux, and many others.
If you are aspired to validate and demonstrate your knowledge and expertise with a certification, Whizlabs is the one-stop solution for you to fulfill all your preparation needs, from preparation guide to online courses, and practice tests to group discussions.
Whizlabs offers the best-in-industry training courses prepared by a team of subject-matter experts and certified professionals to help you pass the certification exam on the first attempt.
Introduction to Whizlabs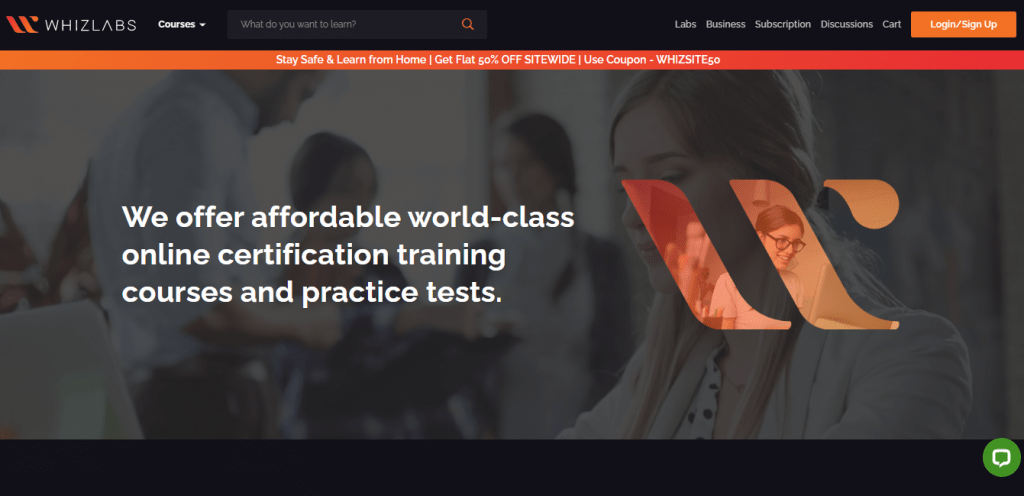 Founded in 2000 by two young IT professionals Pradeep Chopra and Kapil Nakra with the aim of providing professionals an easy-to-use learning platform and helping them to become certified professionals.
In 2004, Whizlabs was awarded as the most innovative Indian IT company by NASSCOM (The National Association of Software and Services Companies). Since its launch, Whizlabs has helped over 3 million professionals in 100+ countries to become certified and get ahead.
Now, under the supervision of Krishna Srinivasan, the CEO of Whizlabs, a number of new courses have been added on the website in various domains within the past few years; to help the candidates in their certification preparation. Krishna Srinivasan is a tech personality, he is the real innovative mind behind the success of Whizlabs.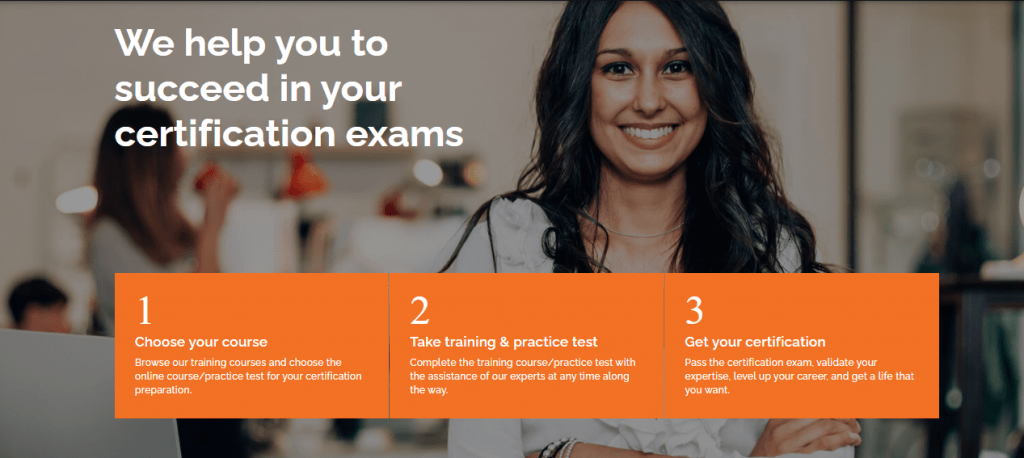 It is worth mentioning that the Whizlabs courses are created by a team of certified professionals, subject-matter experts, and industry experts with a main focus on the exam objectives.
Whizlabs is a Registered Education Partner of PMI, and so project management training courses provide the candidates with valid PDUs.
On a particular product page, you will find the basic exam information along with a series of FAQs related to the exam and training material. Besides, if you have any other queries, Whizlabs customer support staff is readily available to resolve them.
So, let's take a step ahead in our Whizlabs review and have a look at what does Whizlabs offers in which domain.
Why Whizlabs?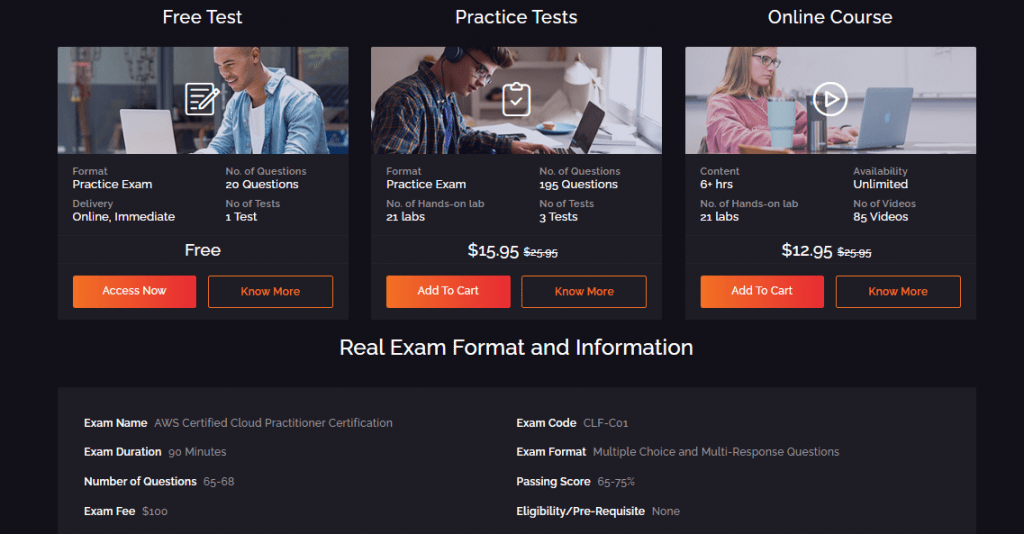 There are a number of certification training providers in the market with a clear edge competition with each other.
Then, how will the candidate find the best one for his/her certification preparation?
Pioneering the online certification training industry, Whizlabs is the one you should choose for your preparation.
Whizlabs is one of the best certification training providers and provides best-in-class online courses and practice tests with hands-on practice labs.
Let me explain here the reasons why I recommend the aspirants to choose Whizlabs for their certification exam preparation.
The training courses are focused on the exam objectives, covers 100% syllabus of the exam
Best in the industry training material is provided at highly affordable prices
Highly recommended for those who are aspired to pass the certification exam in the first attempt
An in-depth explanation of every topic in the training videos such that all of your doubts will be cleared
24/7 customer support and experts assistance, so you will get the answer to every question
Hands-on practice labs give you the real-time experience of working on a particular technology
The course content is automatically updated when the course ate updated as per the recent announcements and changes
Short but detailed videos on topics and sub-topics so that you can cover them in less time
Real exam like practice tests prepare you for the exam and boost your confidence so you could clear the exam in the first attempt
Exhaustive explanation to every question, with a detailed explanation for both the correct as well as incorrect options
Assessment report for every attempt; you can also check domain-wise reports to check your weak areas and can work on their improvement
Once you purchase the Whizlabs training courses and practice tests, you get lifetime access to them. Yes, Whizlabs courses come with lifetime validity and unlimited access.
So, if you are the one who wants to add a credential in your resume and bring your career one level up then Whizlabs online courses will be helpful for you to achieve your goal.
Whizlabs Best Courses: The Most Popular Courses in 2022
When it comes to the best courses, it is decided by demand. And as per the reviews and feedbacks submitted on social media and other online platforms,
Whizlabs is popular among professionals for its certification training for Cloud Computing, Java, Linux, Project Management, Agile, and Business Analysis certifications.
Here is the list of some of the most popular courses offered by Whizlabs:
AWS Certified Solutions Architect Associate
AWS Certified Solutions Architect Professional
AWS Certified SysOps Administrator Associate
AWS Certified Developer Associate
Microsoft Azure AZ-100
Microsoft Azure AZ-103
Microsoft Azure AZ-203
Microsoft Azure AZ- 302
Microsoft Azure AZ-900
Google Cloud Certified Cloud Architect
Docker Certified Associate
Project Management Professional
PMI-ACP (PMI Agile Certified Professional)
OCAP 8 Certification
Spring Framework Basics
ECBA Certification
Red Hat Certified Engineer Certification
So, these are some most-demanded Whizlabs courses, you are recommended to check out all Whizlabs training courses and find one for you to get one level up in your career.
Pros & Cons