Welcome to The Great Try-On. With fall on the horizon, we seized the opportunity to try on some of the best fall pieces from some of your favorite brands, documenting the process along the way. We believe that the most foolproof way to shop online is to see an item IRL and to read candid reviews, so we hope that this leads you to some successful fall purchases.
We're approaching the onset of fall, which means one thing—I'm working on a new-season wardrobe refresh. While I can't get enough of summer fashion and all of the swimsuits and sandals it entails, I always get excited when fall hits. Layers are back, boots are back, and I get inspired to start dressing for the crisp days ahead.
This time around, I'm getting a head start on fall shopping by test-driving some pieces from Mango. A favorite retailer among fashion insiders, it designs great affordable items that always reach cult status. The brand's offerings always end up selling out, and it's easy to see why. The pieces hit on classic shapes but also hit on the current trends.
While I love shopping online, I find it challenging at times to really know if something is worth the purchase. Sometimes, the fit can be off, or the fabric isn't what I envisioned, and I imagine you might feel the same way. That's why I'm sharing some of my Mango fall clothing reviews of the pieces I think are worth adding to your closet for the upcoming season. Ahead, see which items made the cut and how I'm styling them.

Mango Classic Cotton Trench, Rips Relaxed Jeans, and Double Handle Baguette Bag

My review: I've been looking for a long trench, so was excited to try this piece out. I actually ordered it in a size up from normal because I'm loving the oversize look right now. I was afraid it might be too big, but it fit exactly how I wanted it to and has plenty of room to add more fall and winter layers.
The ripped straight-leg jeans are a nice departure away from the more polished styles I usually wear and are giving me all of the throwback denim vibes I've been craving recently. These fit me perfectly.
I also styled this look with Mango's Double Handle Baguette Bag and have to say that I'm really into it. I've been on the hunt for a new everyday bag, and this style feels so versatile. It fits all the daily essentials without being too giant.
Shop the Classic Cotton Trench: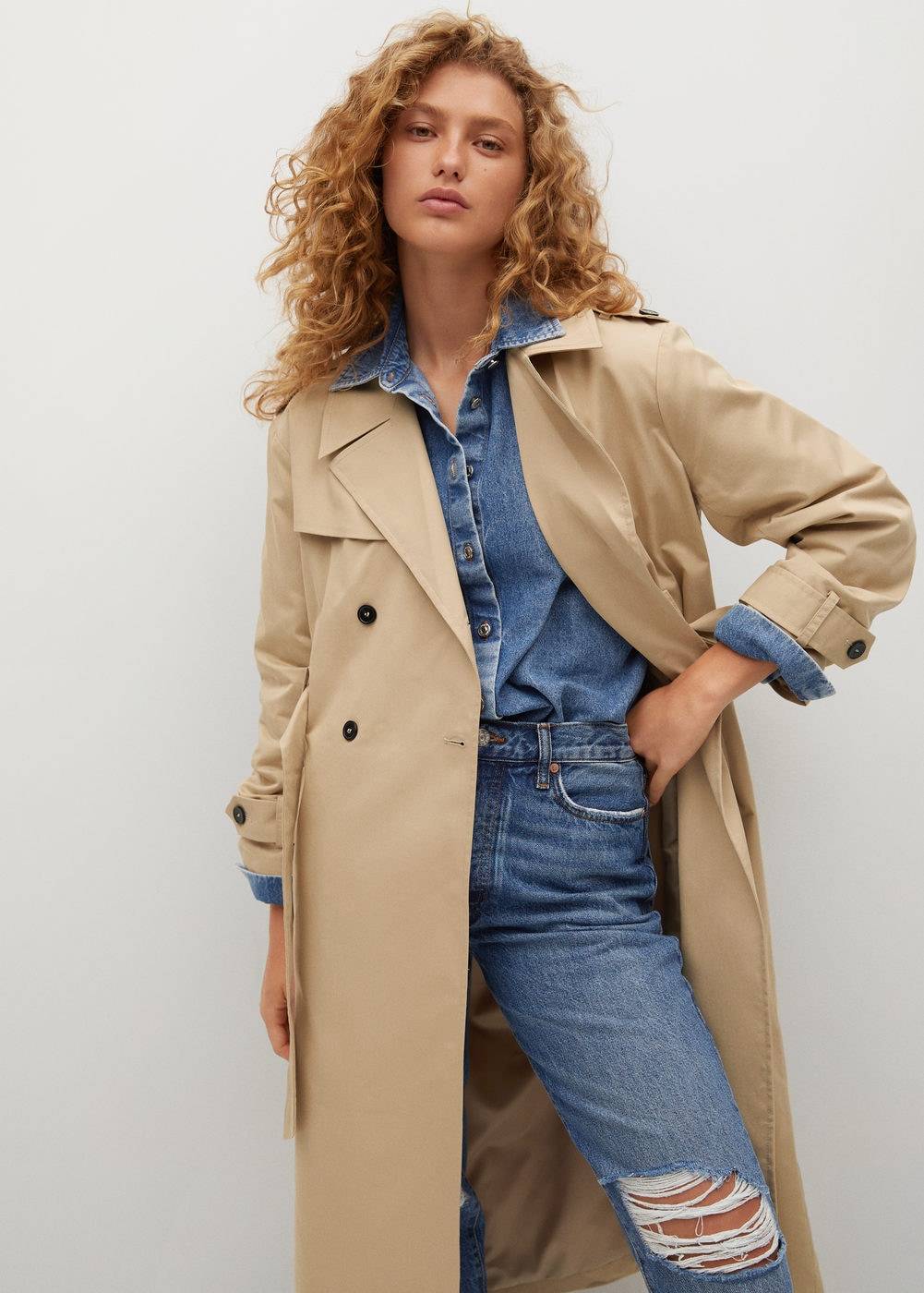 Shop the Decorative Rips Relaxed Jeans: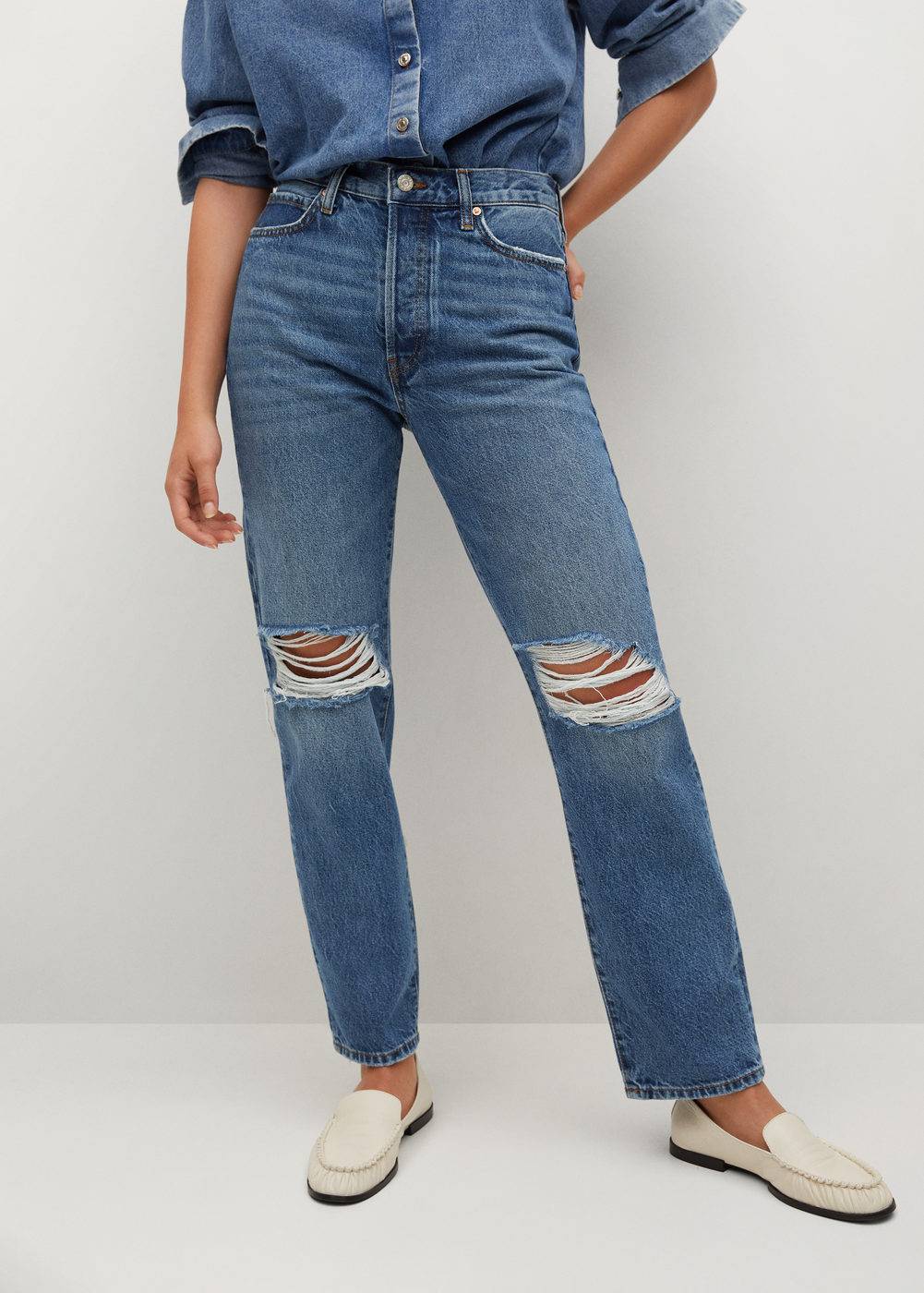 Shop the Double Handle Baguette Bag: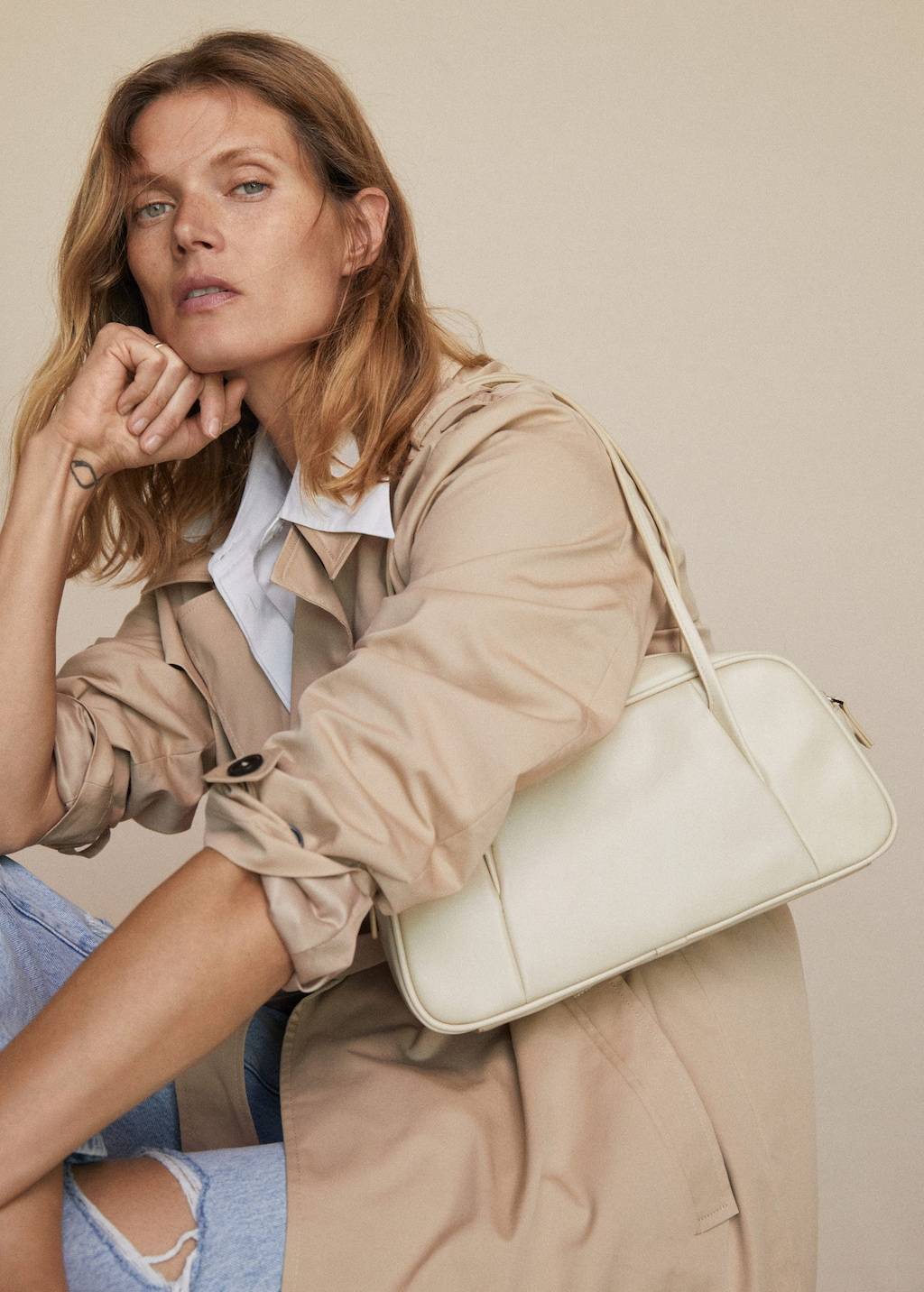 Mango Squared Toe Leather Ankle Boots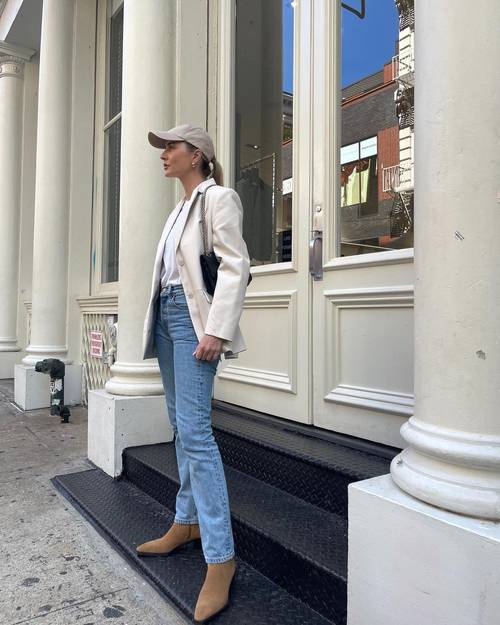 My review: I can't stop thinking about all of the Western boots on the market right now that have suddenly taken over on TikTok and among the fashion set. While I'm still contemplating a pair of more traditional cowboy boots, these Mango ankle boots feel just right until I make this commitment. They have the lines of cowboy boots but are a modern take with a directional square-toe silhouette, making them easy to pair with just about any fall look.
Shop the Squared Toe Leather Ankle Boots: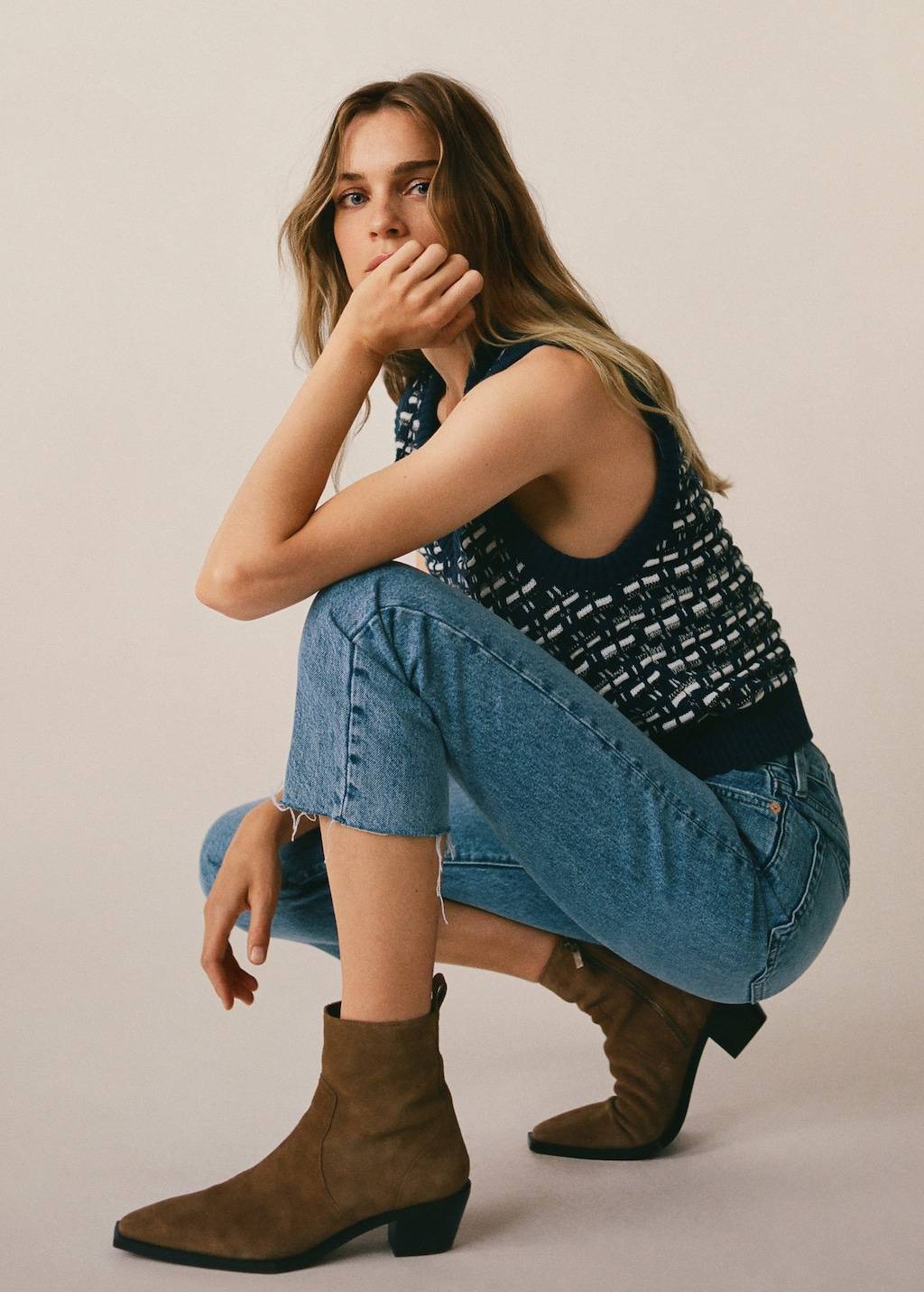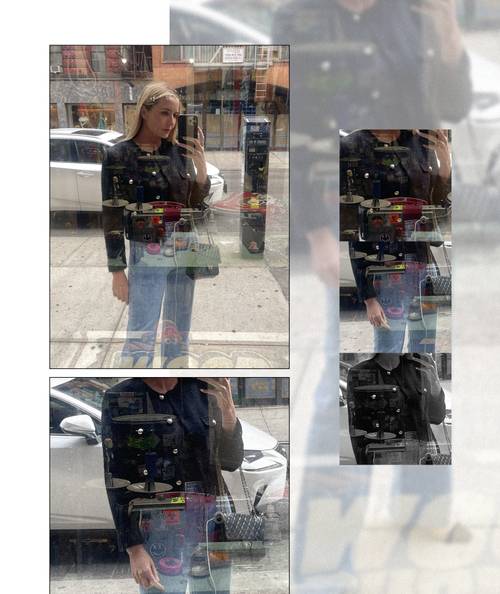 Mango Pocket Tweed Jacket and Wide-Leg High Waist Jeans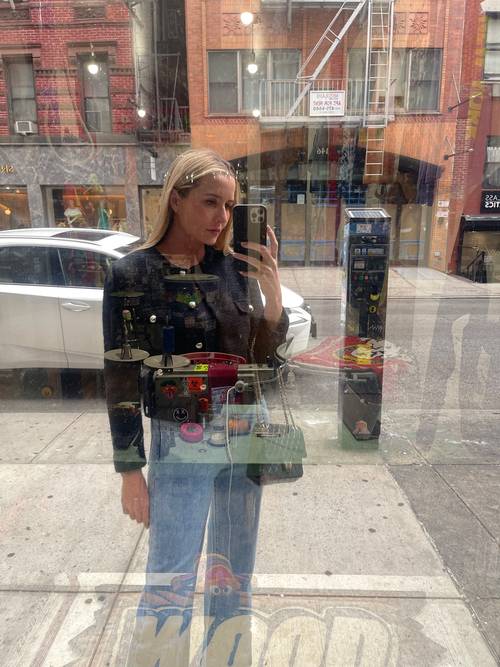 My review: I ordered a tweed skirt set from Mango a few years back, and it continues to be one of my favorite looks. It was actually that outfit that convinced me how great Mango's tweed fabrics are, so I was excited to try out a few of its latest versions. I can't say enough good things about this black jacket and want it in my closet right away.
Here, I paired it with Mango's wide-leg jeans. I took my normal size, but next time, I might order up. They fit a little snug in the hips, and I would have liked them to have more of a loose fit.
Shop the Pocket Tweed Jacket: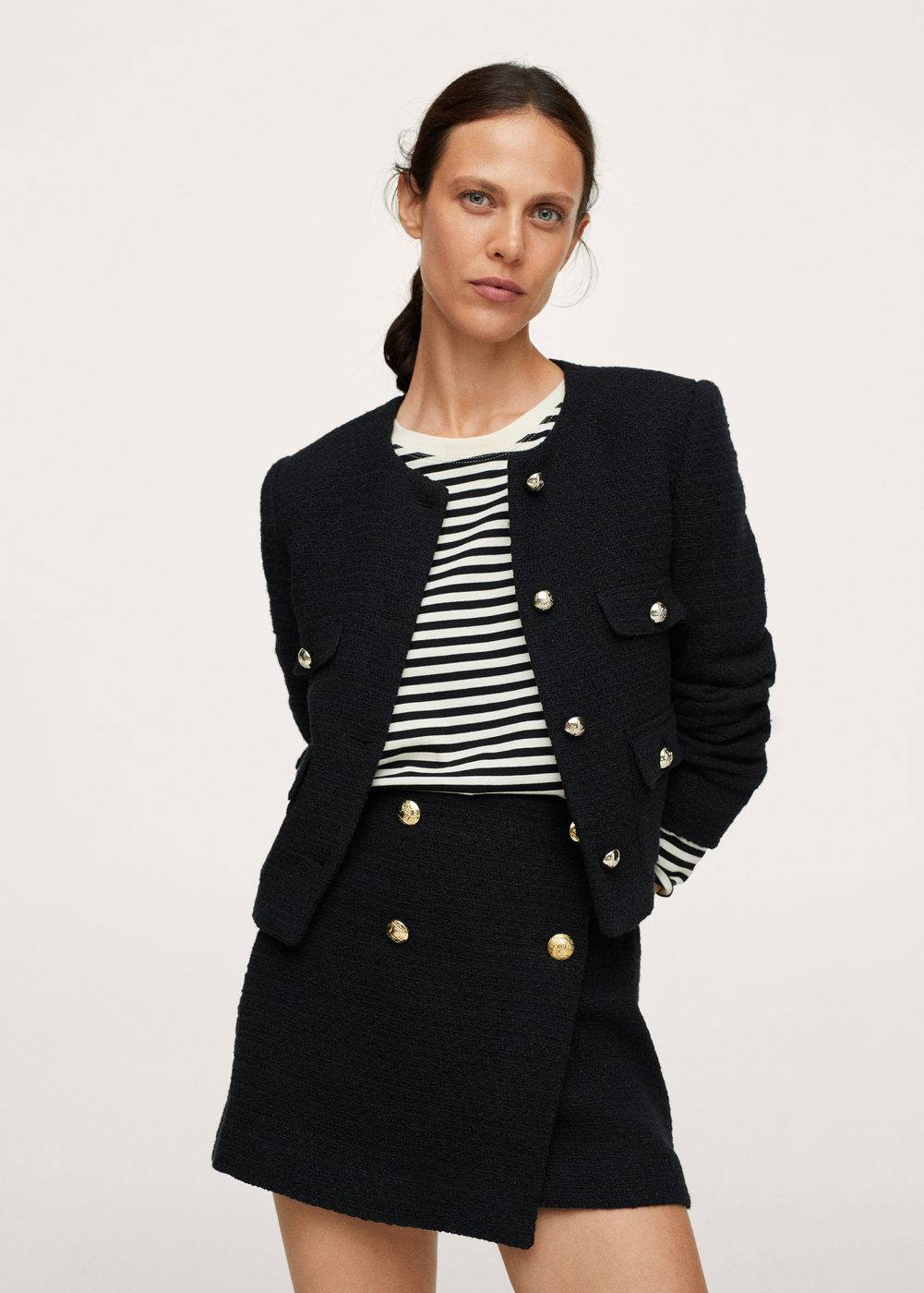 Shop the Wide Leg High Waist Jeans: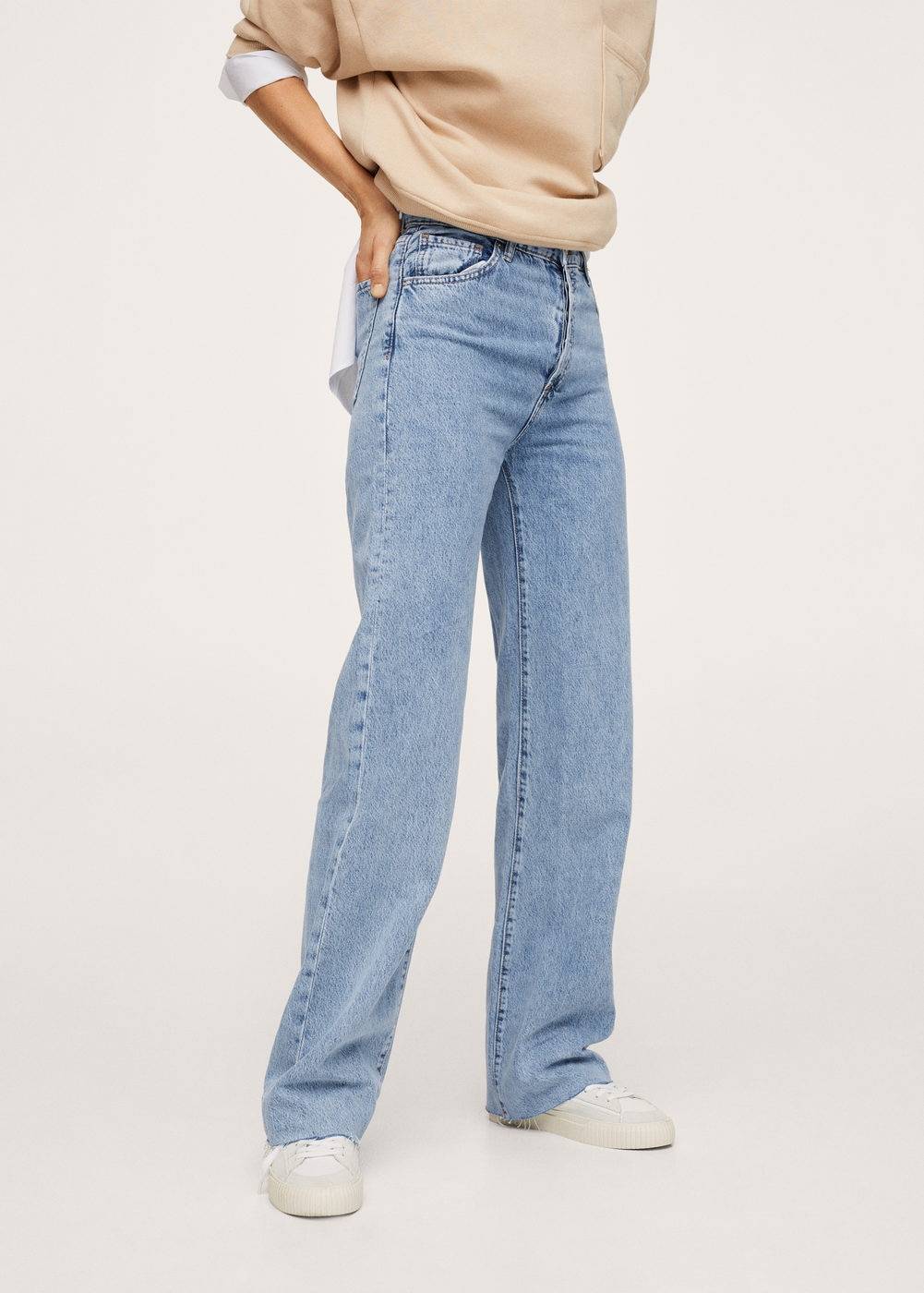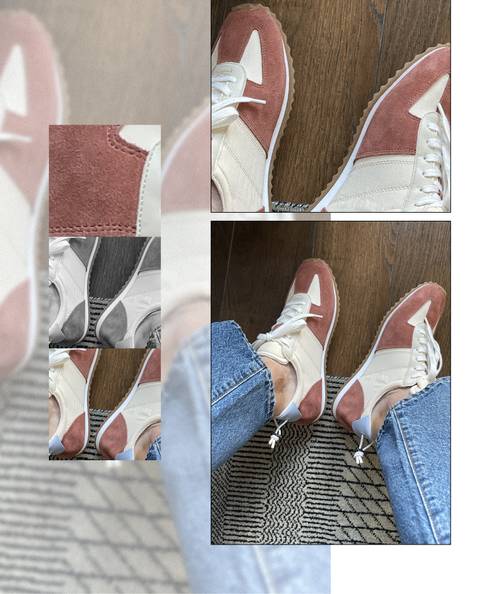 Mango Leather Mixed Sneakers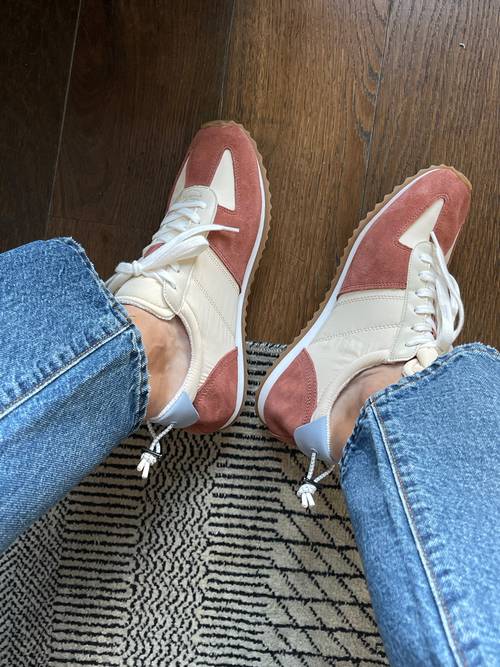 My review: The moment I spotted these retro-inspired sneakers, I knew I wanted to try them out. They're just as cool in person as they are in the photos. The only thing I didn't expect? Just how comfortable they are. They're so cushy and feel like you're walking on clouds.
Shop the Leather Mixed Sneakers: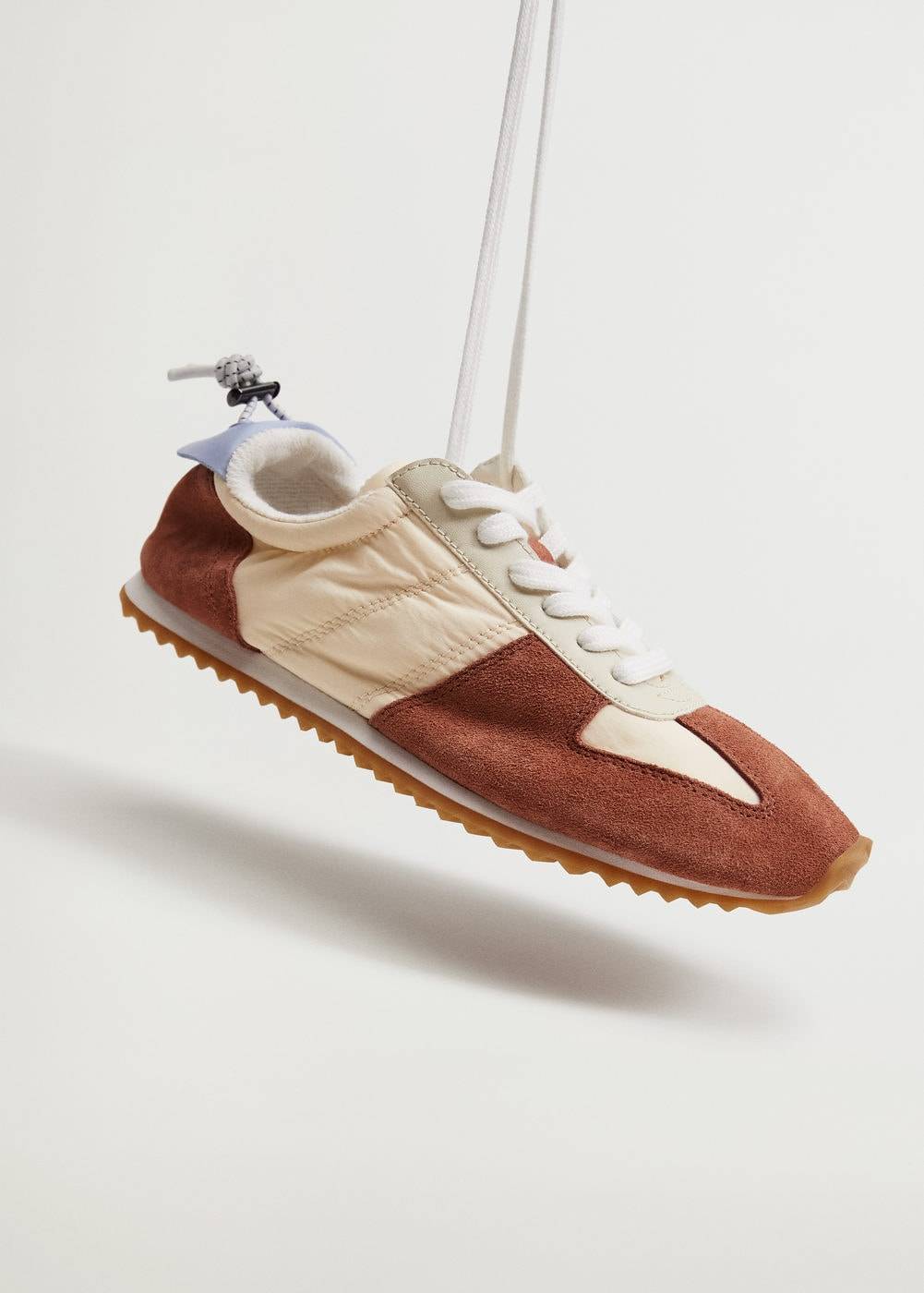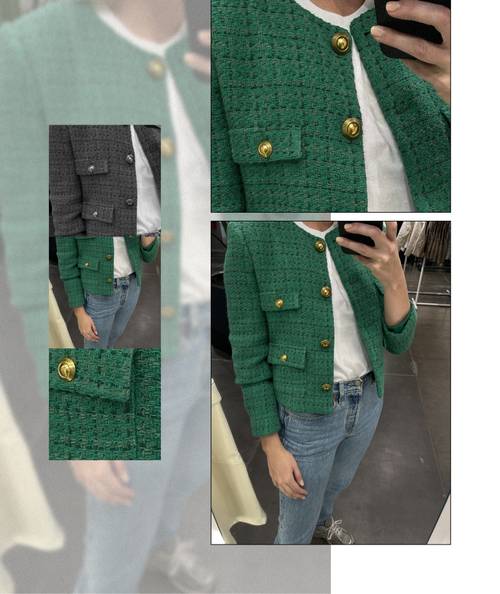 Mango Pocket Tweed Jacket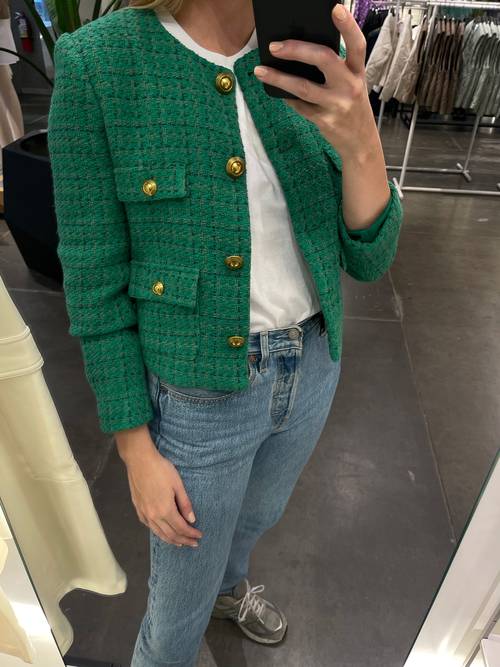 My review: Remember how I said I love Mango's tweed pieces? Well, I'm back with another. This time around, it's in the color of the moment that I can't seem to get enough of. Similar to the black tweed jacket, this style fits me perfectly. I'd style it with some split-hem leggings and heels.
Shop the Pocket Tweed Jacket: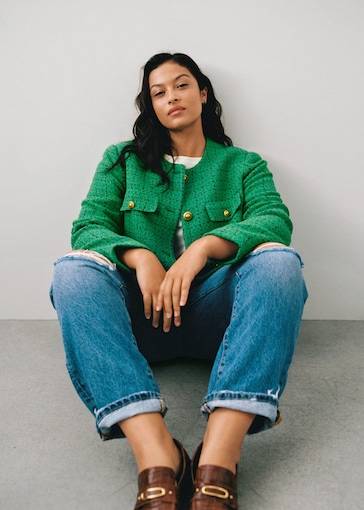 Shop more Mango finds: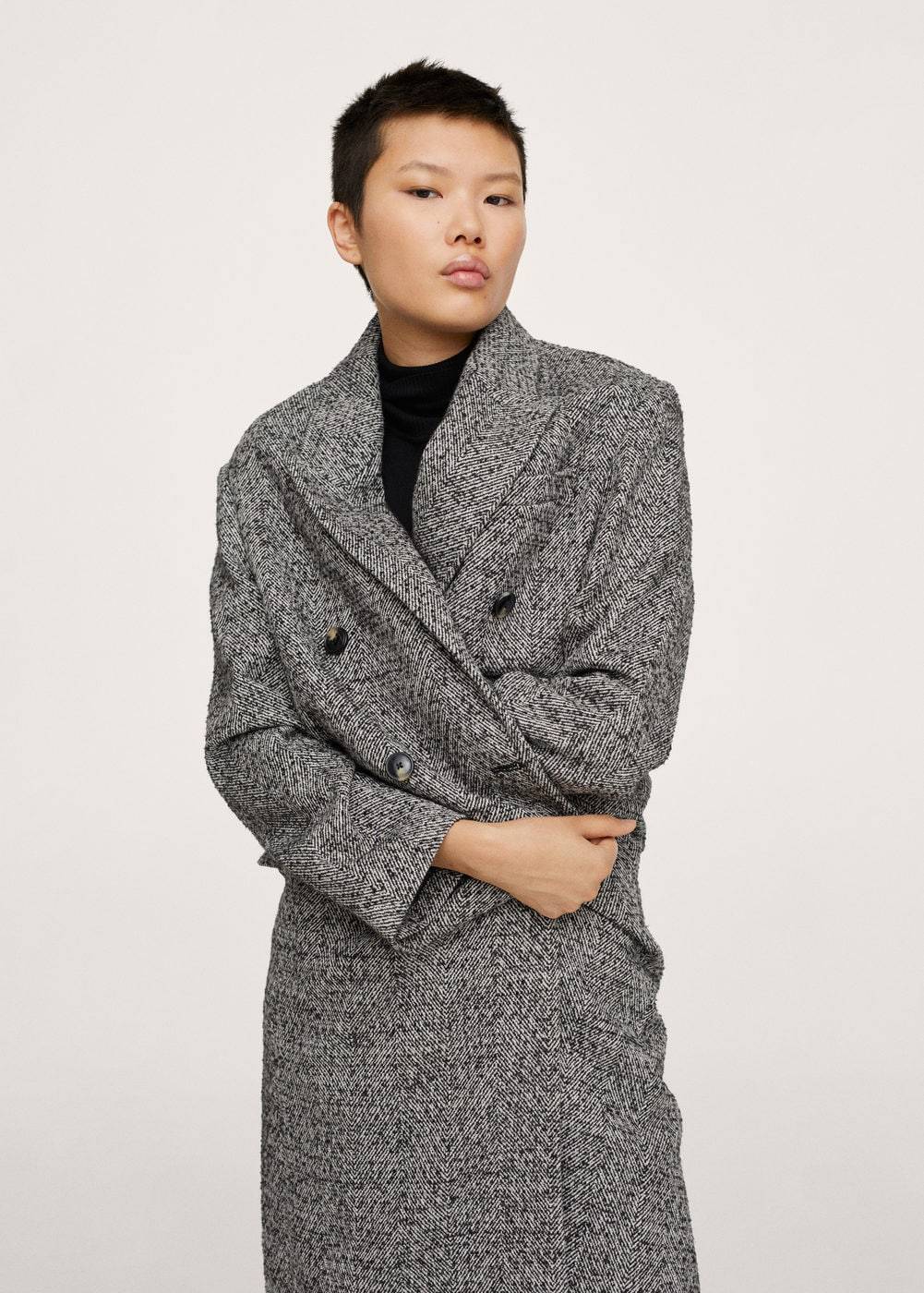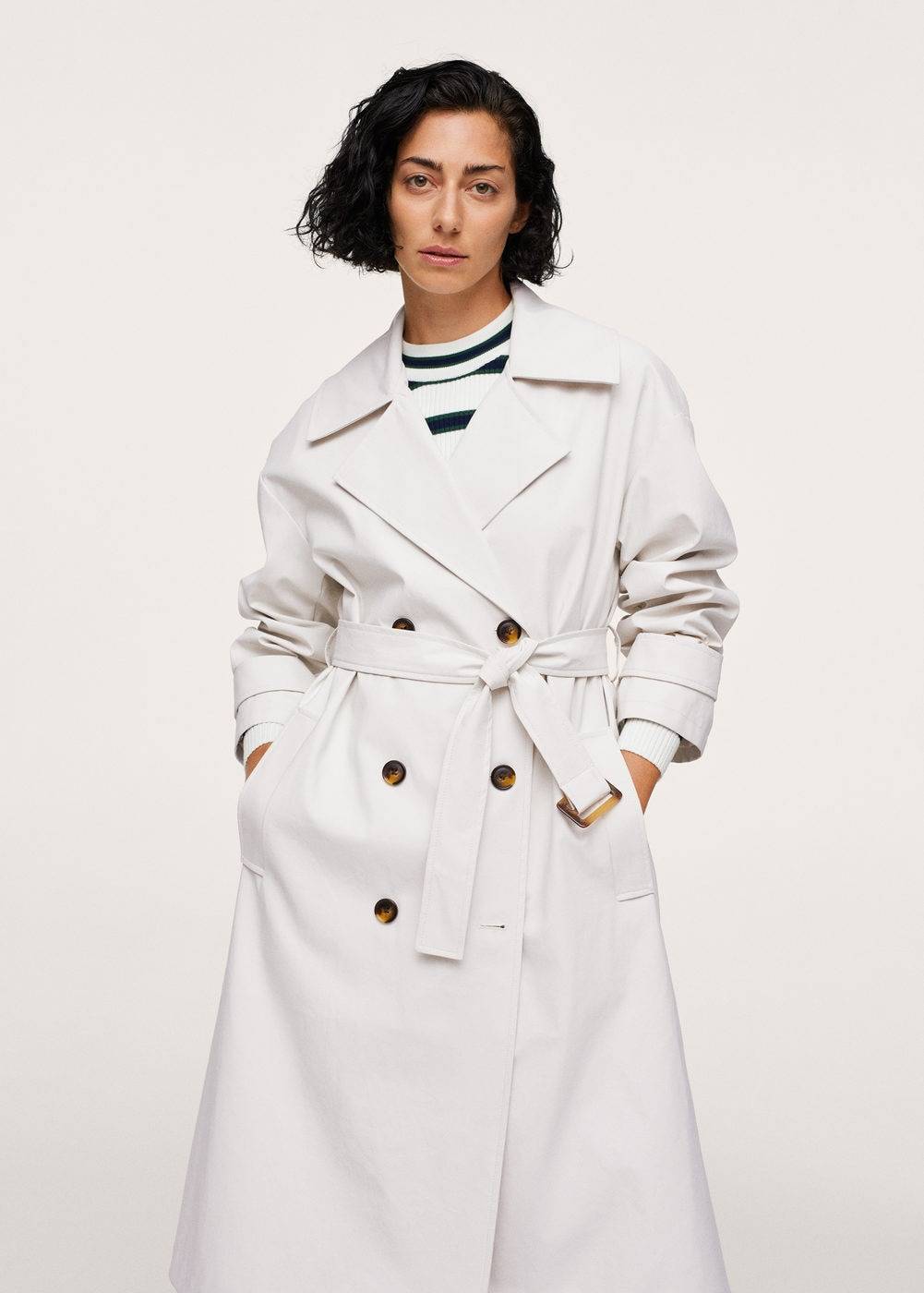 Next, shop the cool fashion finds I'm obsessing over right now.