Shopify is an online and offline e-commerce platform for creating a website that houses your online store. There is no need to put together various web development components, such as a domain name, a third-party theme, and hosting, because it is sold as a subscription service. The majority of the equipment required to operate an online business is included in your Shopify subscription. Shopify is a website builder that is designed exclusively for online shops. When we refer to online stores, we mean companies that conduct business online and handle payments using a shopping cart, much like you would on Amazon. You may set up a point-of-sale system to take payments at your physical retail store with Shopify's payment processing capabilities for in-person businesses. Depending on what you want to achieve online, you may need a system like Shopify. Have a blog, do you? Then having an online store is generally not immediately necessary. Do you require a basic website for your business that advertises your services? Once more, Shopify might function with the proper tweaks, but it is not its intended use. People who already have a product or know where to find one and want to sell it online should use Shopify. Electronics, furniture, jewelry, or even digital products like eBooks or music recordings are all included in this. Given that Shopify offers the best solution for selling and processing payments, all of those businesses operate successfully on it. Not to mention, anyone can create a professional website; you don't need to be a web designer.
OVERVIEW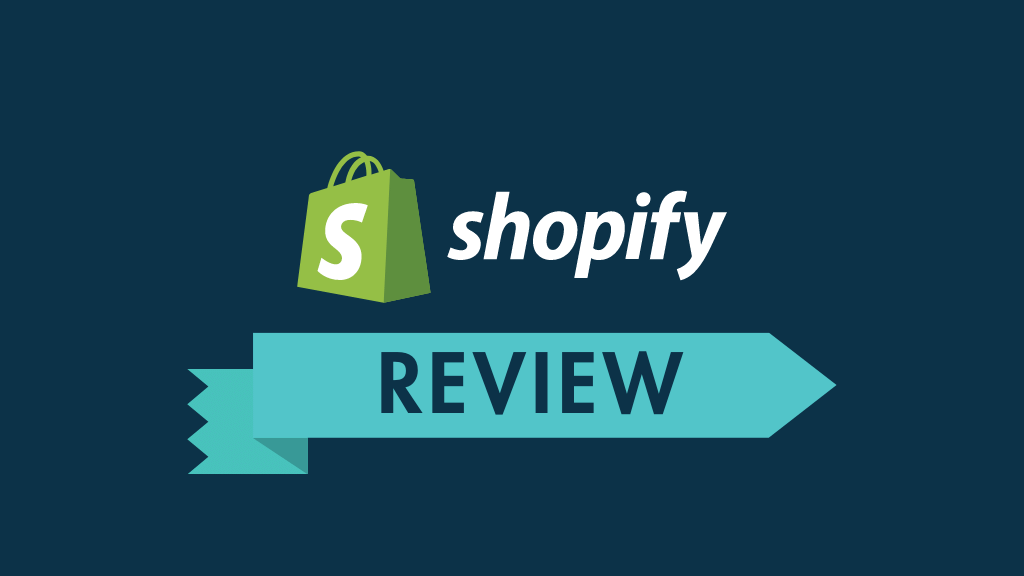 One of the most popular e-commerce website platforms, Shopify, gives you the best features for online sales. Shopify's user-friendly interface, professional design, and ease of use have helped it fast surpass 1 million users in 2019. Shopify was started in 2006 by Tobias Lutke, Daniel Weinand, and Scott Lake. The Snow Devil website, which offers snowboarding equipment, was first founded by three entrepreneurs. But coder Tobias was not happy with the current e-commerce solution at that time. He decided to start his own, and as a result, Shopify was formed. Through a single, streamlined interface, Shopify's user-friendly e-commerce platform enables small businesses to create an online store and conduct online sales. Shopify sellers can create an amazing online store and sell using email, SMS, chat, seller marketplaces, other blogs, and websites. With its integrated point-of-sale (POS) for retail storefronts, pop-up shops, market sales, and more, Shopify makes it simple to do in-person transactions as well. Technically speaking, Shopify is a software-as-a-service (SaaS) sales platform that is subscription-based. Starting at very minimal rates per month, Shopify provides three regular store subscription tiers. A comprehensive complement of offline and online selling tools are supported by all standard plans, along with a branded web store. Additionally, Shopify has a "Lite" subscription for just $9 a month. It lacks an online store but does offer a Buy Button for selling on other websites, blogs, and email in addition to supporting mobile POS sales. Every plan offers a comprehensive set of business management tools. Every Shopify package includes necessities like product sourcing, sales and inventory monitoring, payment processing, shipping, customer accounts, marketing, and reporting. Additionally, there are numerous Shopify Apps that make it simple to increase your toolbox.
FEATURES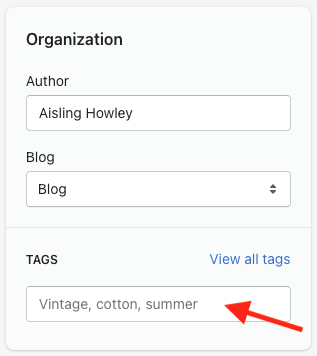 Shopify POS
Businesses are now able to sell their products in real storefronts thanks to Shopify Point of Sale, a service offered by Shopify. Businesses can, for instance, create real pop-up stores where they can conduct offline sales of their products and accept bank card payments from clients. The payments are immediately tied to the company's Shopify inventory, which also maintains track of each sale. The Shopify POS application offers a single Dashboard, eliminating the need to maintain separate Sales records for in-person and online sales.
An enormous theme library and excellent user experience
Shopify offers a number of totally free website interfaces for sellers in the Shopify Theme Store.Shopify Theme Store provides a selection of premium themes with eye-catching user interfaces in addition to free themes. The majority of clients are affected by the appealing appearance of your store. Reputable designers provide the Shopify themes.
Innovative SEO Tools
Search engine optimization (SEO), which improves a website's search engine ranking, is essential to the success of any online business. By engaging with a bigger audience, effective SEO strategies help businesses increase their online visibility, which in turn increases sales. Shopify users can use a range of SEO strategies to achieve their desired results. Shopify also allows a range of third-party application connections to help users effectively optimise their websites.
exceptional site performance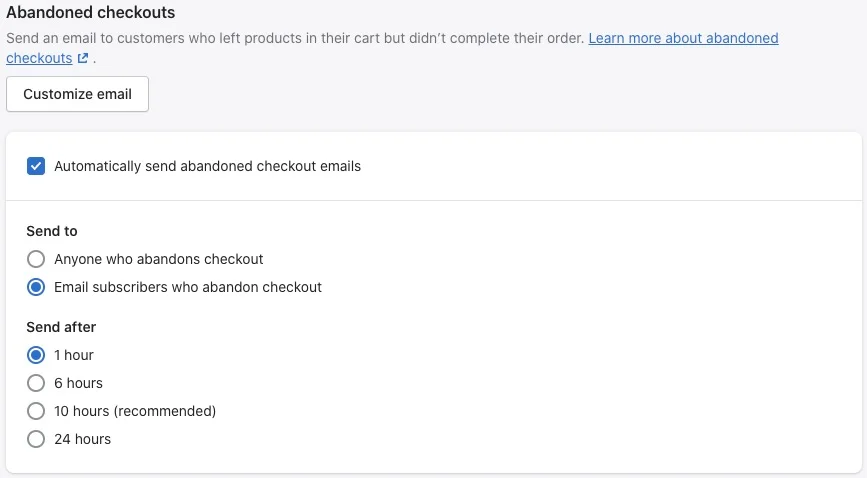 Visitors could become impatient with your website if it takes a long time to load. Sales volume could drop significantly. Visitors are more likely to quit a website if it takes longer than three seconds to load. Performance of the website is crucial for online shops to keep visitors. You can create your own online store and assess its success with Shopify. According to consumer reviews, Shopify opens up promptly.
Shopify's dropshipping
Dropshipping is a business model in which eCommerce companies buy products from a third party and send them directly to their customers. This tactic eliminates the need for a working warehouse to store the things on the list. Businesses must pay suppliers the wholesale price, retaining control over the pricing that buyers see on their websites.
REMINDERS
Customers frequently leave their carts empty before checking out, which significantly reduces revenue. Users of Shopify have the option to track down customers who have items in their shopping carts and send them emails to remind them to make the purchases. The name of this feature is Checkout Emails for Abandoned Carts.
How does shopify work?

Follow These 7 Easy Steps to Learn Shopify.
The entire purpose of Shopify is to quickly and easily set you up with an online business. You don't need to hire a web designer or devote a lot of time to it in order to name your company, add products, and accept payments. That is Shopify's beauty. The features are all available to you and offer a helpful step-by-step tutorial to make sure you don't miss any crucial details. We'll go through each step of how Shopify operates below, from creating an account to launching your website and making your first sale.
Step 1: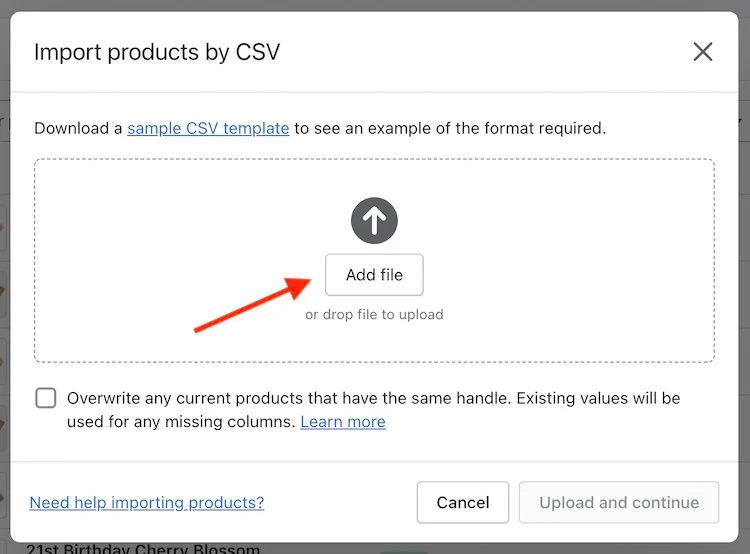 First, create a Shopify account.
The initial step doesn't take long, but it's crucial to provide Shopify with the correct information and let them know about your new company. By doing this, Shopify will be able to change your user interface and improve your experience in the future.
Start by visiting Shopify's main page. The Start Free Trial button should be clicked. You are prompted to provide your email address here. All Shopify plans provide 14-day free trials so you may try out the user experience before entering your credit card information.
You must enter your email address, password, and store name on the following page. Use any email address you want to be connected to the business, then make a strong password to safeguard your login information from hackers. You might wish to enter the store name as closely as you can to the final store name because it can change later and will be added to your temporary domain name.
To proceed, select the Create Store button.
The next few steps are optional, but they will help Shopify understand what kind of business you intend to run and how to configure your store. It requests information such as what you intend to sell and whether you need to transfer from another site. Generally speaking, this is done so that Shopify can assist you in switching from another platform and offer the greatest user interface.
Click the Next button after completing the form as desired.
To make sure you get paid, you must have the Address page. The location of your company must be disclosed to the payment processor and to the customer for legal reasons. Include every detail, including your name and address. Don't forget to enter your phone number as well. You can also say whether the business is registered.
To finish the first registration process, click the Enter My Store button.
Step 2: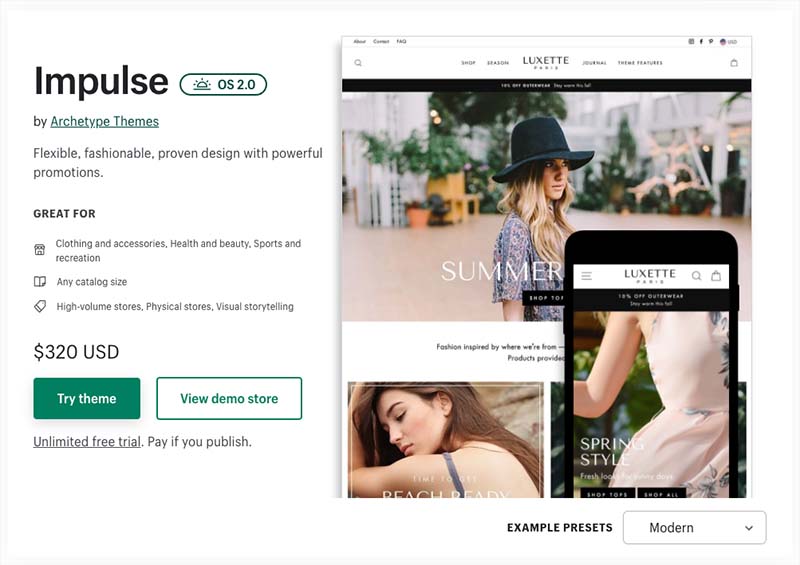 Utilize the dashboard to begin developing your Shopify site.
Now you are presented with the Shopify dashboard. The majority of the functions you'll need are in the left side menu, which has a sleek and contemporary interface. Orders, Products, Customers, and Analytics are a few of the menu options. Any of these items can be clicked to personalize your store and launch promotions.
The majority of Shopify's functionalities are included in the free trial. However, unless you choose a payment plan, you won't be able to accept payments or allow visitors to your website without a password. Before making a purchase, we advise testing out the design elements and putting most of your site's structure in place.
When you're prepared to launch, the Select a Plan button is always available. Fortunately, Shopify includes an interactive, step-by-step setup guide in the dashboard. Although you can veer off course and select your own launch strategy, the following are the fundamental steps to creating a Shopify store:
Add Item and Change Theme
Include Domain Setup Fees
There are a number of other features to configure. Many of them are optional, such as adding more sales channels or launching marketing campaigns, but there's a strong chance you'll want to look into those in order to improve the functionality and increase the number of sales from your e-commerce website.
To create your first product and add it to your store, first click the Add Product button.
Step 3: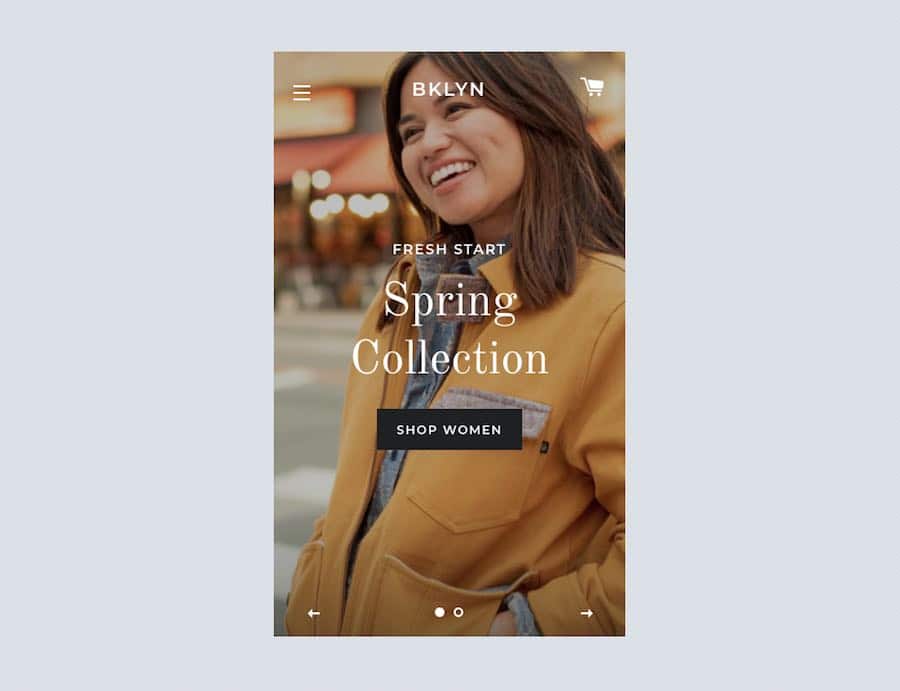 Customize the Shopify theme in step three.
More products can be manually added to your store or imported in the future. The website's style and feel can be altered to better reflect your brand, a logo can be added, and the homepage's elements can be rearranged. Return to the dashboard's Home area and select Customize Theme.
Modify the theme
Shopify has already set up a default theme on the Theme page. The Debut theme is available for you to try out and determine if it's effective for your company. However, we advise browsing the different free and premium themes offered in the Shopify Theme Library; you might find a theme that even better suits your business there.
Debut theme
The links to the Theme Store are located further down the page. It can be found in the Theme Library area. Click to visit the theme store or browse free themes. The Theme Store also offers premium themes, some of which run from $50 to $150. Smaller stores can get by with the free Shopify themes, but the premium collections start to provide more sophisticated functionality and better looks.
Free themes
Look through the themes to see which one is best for your shop. Remember that most themes have two or three alternate styles, so it's a good idea to study the theme specifics in case one of them somewhat better suits your business and industry.
Simple theme
Viewing the Simple theme, for instance, reveals that it has three styles: Light, Toy, and Beauty. When compared to the Light style, the Toy and Beauty styles look very different.
Select the appropriate style, then click the Add To Theme Library option.A theme that has been added to the Theme Library will appear in the dashboard but not on your website. After the theme has finished installing, select the Publish option by clicking the Actions icon next to the new theme.
The old theme is changed by Shopify in a brief period of time. Following that, the dashboard will display a sample of the new theme.
Step 4: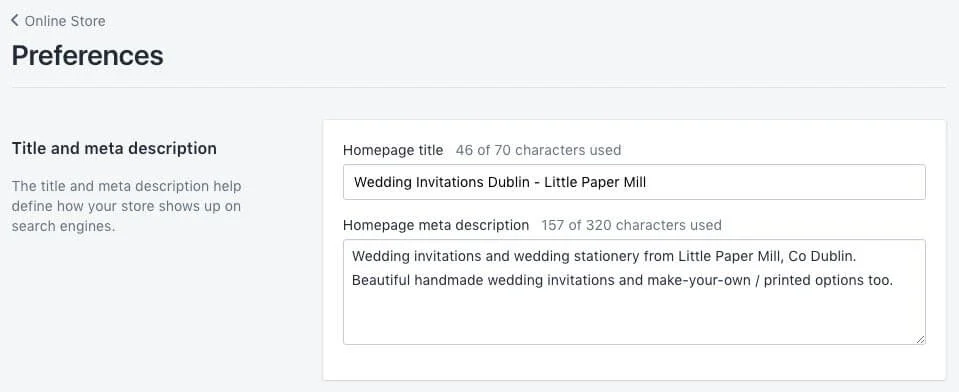 Utilize Shopify Customizer in step four.
In addition to a drag-and-drop module on the left side to reorder the elements of the website, the Shopify Customizer provides a visual preview of the website.
Although it isn't a true drag-and-drop website builder, it does a fantastic job of offering the appropriate settings for each component and showing a real-time view of the changes on the right side.
Every theme has built-in default sections, including the Header, Sidebar, and Slideshow sections in this case. Any section's full settings panel can be accessed by clicking on it. For instance, the settings for the Slideshow and Sidebar sections are different from those for the Header section. Additionally, you can begin a brand-new part by adding one from scratch.
Step 5:Add a Shopify domain in step five.
People can access your store online by using your domain name as the address. You might already hold a domain name or have one in mind. From the Shopify dashboard, you may transfer an existing domain or acquire new ones. This is especially useful because Shopify does not need you to visit a third-party domain registration website in order to buy a domain, contrary to the norm.
Return to Home and select the Add Domain button and tab.
Step 6: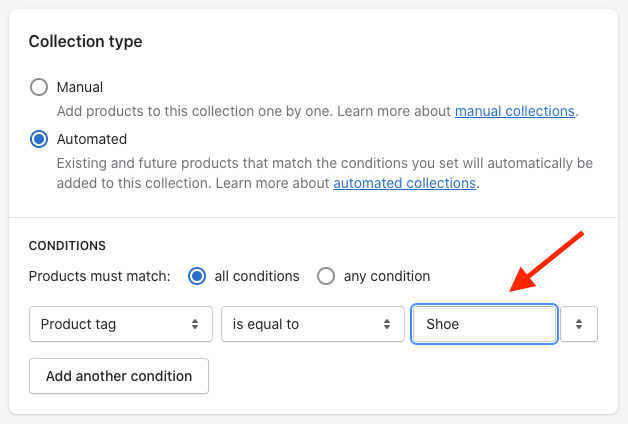 Configure Shopify Payment Settings in step six.
The Payment Settings are the final prerequisite, though there are still a number of other features of Shopify to take into account. You can accept orders and collect money from clients by connecting a payment provider.
Return to Home and select View Payment Settings under Set Up Payments.
The most popular choice is Shopify Payments because there are no transaction fees and you qualify for a number of other credit card processing discounts. Given that everything is already integrated into the system, it's also the most straightforward payment gateway to link with your store.
Therefore, to continue, click the Complete Account Setup option. This explains how to link your bank account, identify yourself, and get your request to use Shopify to process payments approved.
If you discover that another option offers a better price or maybe your location isn't supported by Shopify Payments, you may also link to hundreds of third-party payment processors.
We also advise you to think about different payment methods like PayPal and Amazon Pay. To give your clients greater freedom to choose how to pay you, you can enable various payment alternatives. For instance, it makes more sense to use PayPal when you already have your PayPal account saved on your phone than it does to constantly search for your credit card.
Step 7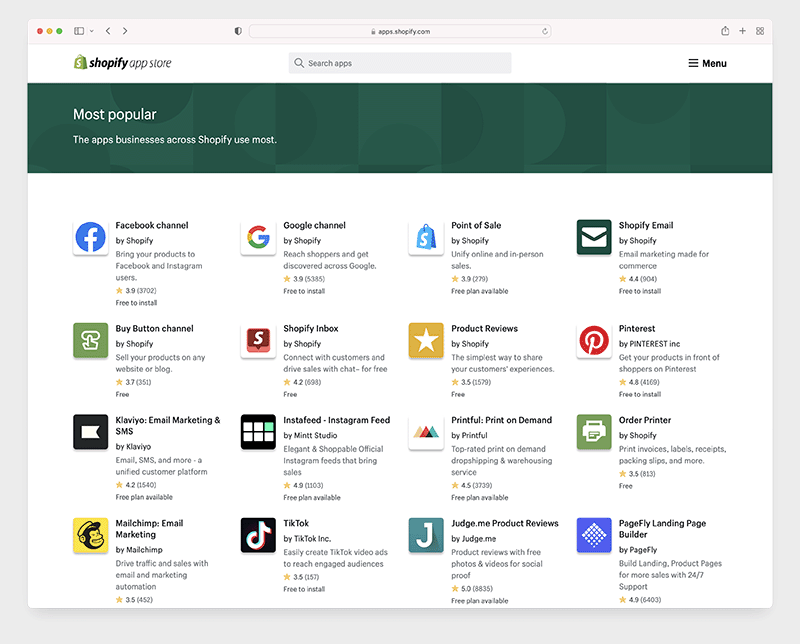 View Your Online Store and Explore Other Features
Keep in mind that for the store to be considered active, you must select a pricing strategy and actually publish the store.
Check out the many other menu options in the interim to see what else you can put up for your store. From the dashboard, it is able to manage email and social media marketing campaigns and set up automated purchase receipts for your clients.
From the same dashboard, you can link Apps, make discounts, and manage your orders.
Located under the marketing and other categories.Click the eye icon next to the Online Store Sales Channel at any time to view the e-commerce store.
This opens your website in its most recent iteration at the supplied URL. That can turn out to be a domain you made or your temporary Shopify URL.
To check that everything looks wonderful, the links function properly, browse the website.
Examine your products to learn what the customer experiences while making a purchase from the store. To enter the shopping cart area, click the Add To Cart or Buy It Now button.
The screenshot shows how the Shopify shopping cart gathers all of the items in the cart and defines details like the price, quantity, and total.
Users are taken to the page where they may enter their payment information by clicking the Checkout button.
Checkout –
All there is to it is that! Just keep in mind that a Shopify e-commerce shop isn't operational until a payment plan is selected, a domain name is activated, and the site is published to the domain.
Why Shopify?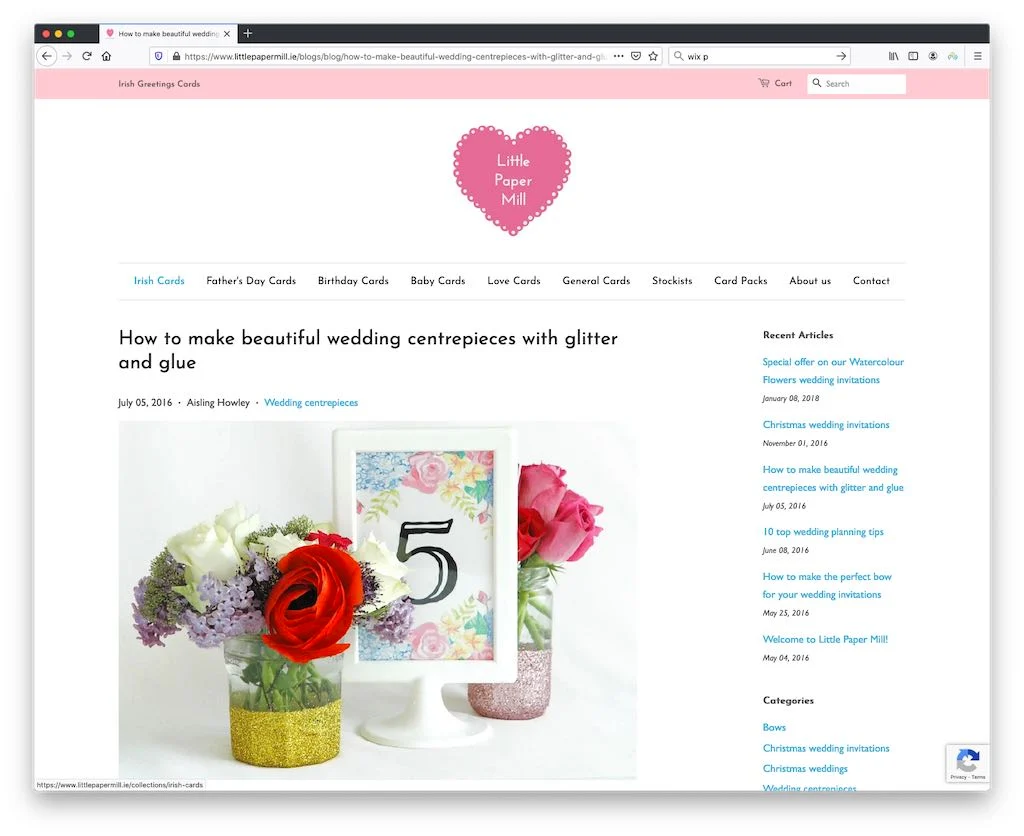 Shopify offers help to the whole e-commerce industry. Everywhere in between, both online and offline. The broadest and most varied group of business owners, consumers, developers, and collaborators call shopify home.
Worldwide
They enable business owners all over the world to establish connections and innovate their enterprises. They give entrepreneurs everywhere the platform, building blocks, and tools they need to succeed in business, with merchants in more than 175 countries.
Creative expression
Because they think there should be more distinct voices, stories, and experiences rather than fewer, we designed our product to be as extensible, flexible, and expressive as possible.
E-commerce platform
Shopify not only centralises whole commerce businesses, but it also grants access to the most comprehensive collection of connectors for the commerce ecosystem that were created utilising a common technical architecture. We have access to a wide variety of themes, apps, channels, surfaces, goods, and experiences thanks to this deep connectivity.
Shopify takes on extraneous complexity.
They are aware that autonomous firms can't start, grow, and prosper in the real world. In order to optimize entrepreneurs' access to growth tools, they strive to make everything as straightforward and clear as possible.
Shopify was created to grow with you. You will always have access to technology and features to create your business, and you won't outgrow Shopify as your needs change, scale, or evolve, regardless of your technical maturity, growth, size, complexity, or location.
Where Can I Make Sales With Shopify?
The omnichannel sales reach of Shopify is broad. The platform includes certain built-in sales channels, including an online store, popular social networking platforms, and POS. Through Shopify Apps, other sales channels can be connected, including seller marketplaces, in-app purchases, and online courses.
Here is a sample of the numerous sales channels that Shopify may connect you with:
Shopify's ecommerce-ready store is the perfect platform for growing your brand and attracting clients online.
Facebook, Instagram, Pinterest, WhatsApp, and TikTok are social media platforms that seamlessly integrate with Shopify to enable sales through shoppable posts, pins, and videos.
To reach significant marketplace audiences, list products on sites like Lyst, Walmart, eBay, Amazon, and Etsy. Find out more about Amazon selling.
Mobile card readers from Shopify POS are perfect for pop-up shops, food trucks, mobile services, and local markets.
Shopify POS Pro enables checkout and store management processes in retail stores.
Non-Shopify websites and blogs: You may add shop features to reviews, articles, and posts on non-Shopify websites and blogs using the Buy Button embed function from Shopify.
Shopify's Shop App gives an individualised in-app purchasing experience with post-purchase offers and personalised product recommendations.
Sending shoppable emails is made possible via Shopify's Buy Button embeds, while the Shopify Inbox software converts chat conversations into sales possibilities.
Wholesale customers: Shopify's Handshake marketplace enables small producers and craftspeople to connect with retail customers for wholesale transactions.
International markets: Shopify Markets, Rakuten Ichiba, JD Marketplace, IndiaMart, and My Deal AU are just a few of the apps that integrate with the platform to increase sales abroad.
SHOPIFY PRICINGS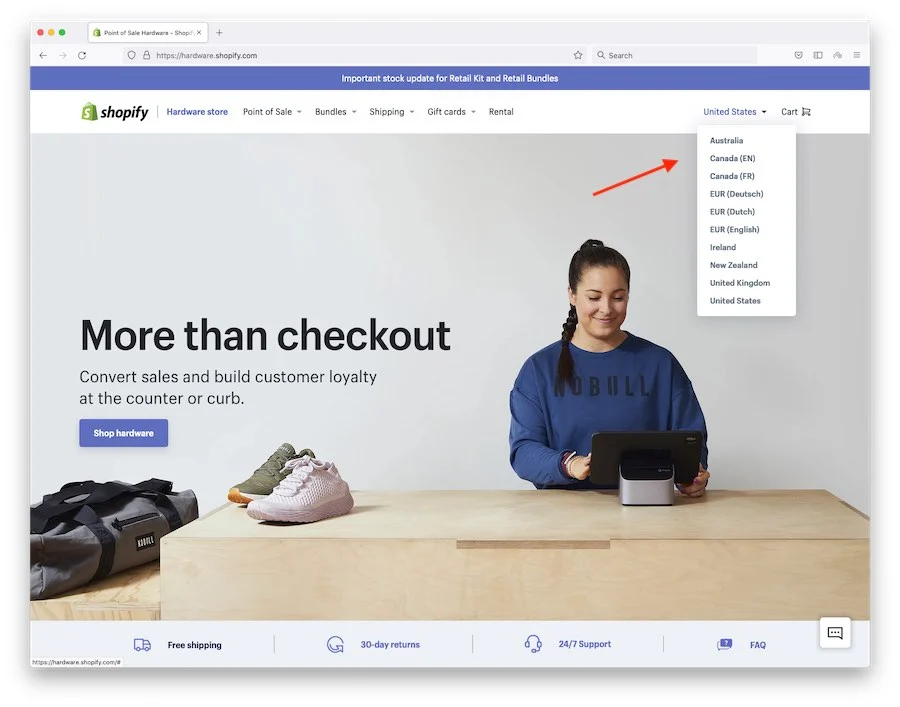 Shopify offers three different pricing options:
Basic Plan: The $29 monthly basic plan is the best choice for beginning eCommerce businesses. There is an additional cost of 2.9% + 30 USD and 2.7% + 0 USD for online credit card rates and in-person credit/debit card rates, respectively.
Shopify Plans: The $79 per month Shopify plan is the best option for growing enterprises. Additionally, there are additional fees of 2.6% + 30 USD for credit card rates for online transactions and 2.5% + 0 USD for credit card rates for in-person transactions.
Advance Plans: The advanced plan, which is the best option for growing businesses and costs $299 a month, is the most expensive.
There is an additional fee of 2.4% + 30 USD and 2.4% + 0 USD for rates for credit/debit cards used in-person and online, respectively.
The Benefits of Using Shopify to Sell
Selling on Shopify has a lot more benefits than drawbacks.Continue reading to discover all of Shopify's advantages and disadvantages, as well as some advice on which features are specific to Shopify only.
Shopify is less expensive over time.
Starting at very minimal rates per month, Shopify has a low entrance barrier. While we primarily suggest the $79/month Shopify plan, there are other options to help you get started on a budget. Although $79 a month may seem high to some, it just means that you must sell $79 worth of goods each month to break even. Your profit then starts to flow in after that.
You get everything for that $79, and we'll go into more detail about this in the other benefits. Additionally, you receive credit card rates that are substantially lower than the industry average of 2.9% + $0.30, which is offered by almost every e-commerce platform and payment processor, including PayPal and Authorize.net.
Despite all of this, Shopify charges are still predictable. The only time you might see a price increase is if you subscribe to a premium app or buy a theme (but themes are only a one time fee anyway).
Sell Online Hosting Included in Shopify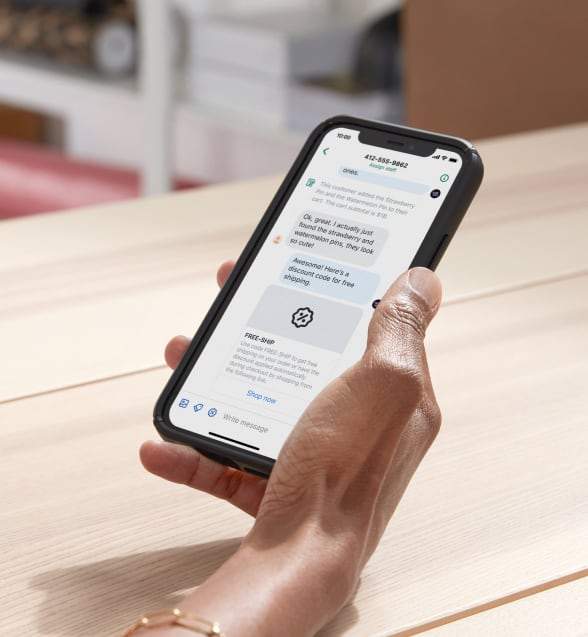 Unlimited product assistance, a comprehensive online store, themes, advertising, apps, and abandoned cart recovery? Everything is covered.
Shopify makes sure you don't have to go out of your way to locate a third-party tool to improve your store, from bookkeeping to product management.
In addition, the Shopify App Store is a great resource for finding additions that still easily connect with the Shopify platform if something isn't offered in the built-in capabilities. Hosting, domain names, and themes are the big ones that finally end up costing way too much on other platforms. When you learn that a WordPress site is "free," it seems like a fantastic idea.
We adore WordPress, but if you want to use it to create an online store, "free" usually means paying a lot of money for dozens of plugins, a theme, and strong hosting, all of which are purchased from different vendors. Instead of the ease that Shopify offers, you must manage them all
Launching a store only takes a few minutes, and it's simple to understand.
Other e-commerce platforms require extensive training and a lot of time to grasp. The Shopify dashboard is about as user-friendly as you can get, however it does take some getting accustomed to and you may want to read a few tutorials. Checklists and step-by-step explanations make up the backend experience. Both newcomers and industry users appreciate Shopify's simplicity and the robust customization capabilities that are still available if you choose to use them.
Most people can launch and prepare a Shopify store in a matter of minutes. This covers your overall layout, payment processing, and any required apps.
Without a doubt, Shopify offers a more user-friendly interface than platforms like WooCommerce and Magento, but it also outperforms regional rivals Bigcommerce and Volusion. The Shopify dashboard's user experience is constantly getting better.
Shopify provides a huge selection of useful apps.
The Shopify App Store now offers over 1,000 apps, though the number is still rising. There is no need to search further for tools that assist with marketing, social media, and accountancy. See whether an app can address any issues you are having with your design. The app store can also help you with pop-up advertisements or a VIP programme if your business wishes to start doing so.
The majority of the work is surely handled by the built-in tools, especially for beginners. However, nothing ensures you never miss a feature like a well stocked app store.
Shopify Offers Amazing Customer Support
You can contact the Shopify customer support team by phone, chat, or email. Customer service is offered around-the-clock by real individuals who are knowledgeable with Shopify.
However, Shopify's online resources are where its actual brilliance lies in terms of customer service. An ecommerce university, video lessons, articles, a knowledge base, and numerous other kinds of material are all part of the Shopify resources.
You can follow them on social media and get in touch with them there, or you can search through the numerous online forums for people who run Shopify stores.
Overall, Shopify's customer care efforts have not yet been matched.There are helpful people who are always available, and you have access to all the tools you need to conduct your own study if you so want.
You Can Market Through Several Channels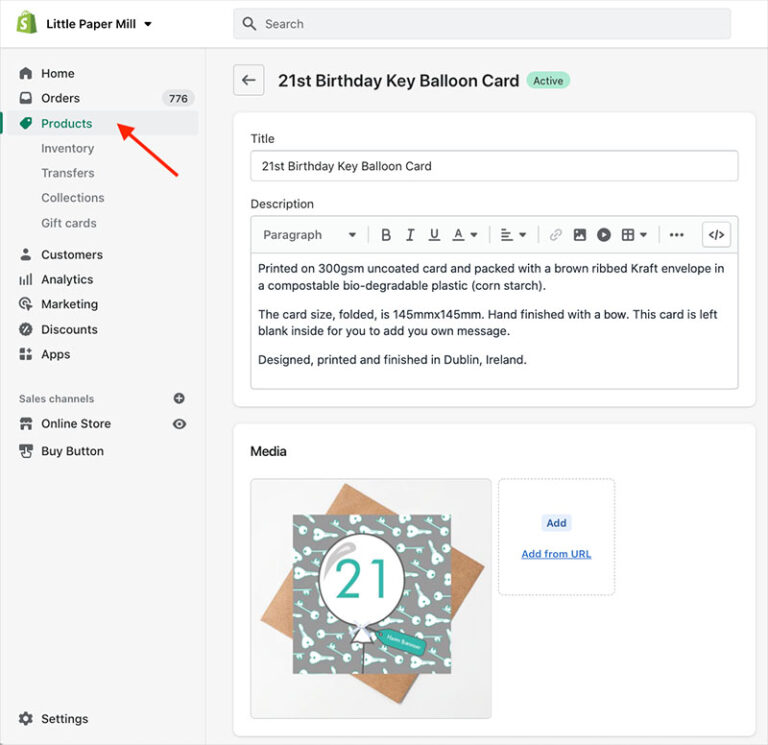 Although selling online is a great way to get started, all prosperous businesses eventually realize there is far more money to be made by connecting to other channels. Unfortunately, insufficient integrations with platforms like Facebook, Etsy, and Amazon hamper many e-commerce websites. By providing you with attractive links to these channels, Shopify, on the other hand, excels in enabling you to sync your products and display them across numerous additional platforms.
With Shopify, You Can Manage Your Entire POS System
For multichannel merchants, the point of sale is such a steal . For some retailers, selling both online and offline may be a suitable fit. And Shopify POS will undoubtedly resolve that. Orders and inventory can be synced simultaneously. An advantage for scaled online retailers is that any changes you make on either platform (POS or dashboard) are automatically reconciled on the other.
The POS system allows you to process payments in your physical store exactly like you would in an internet store. When selling in person, there is no need to be concerned about accepting credit card payments.
As a result, you don't need to register separately for the Shopify POS system. As soon as you sign up for your Shopify shop, you are instantly subscribed to Shopify POS
.
The Drawbacks of Shopify Sales
The good news is that Shopify has very few drawbacks. Shopify, however, may not always make sense or may fall short of your needs in some circumstances.
Some Add-Ons Are Expensive
Fortunately, Shopify includes the great majority of the capabilities you require as part of your monthly fee. However, if you require them, there are premium themes and apps that can add to your bill. The more sophisticated Shopify apps may increase your monthly cost by several hundred dollars. Our advice is to always look for free applications and themes unless you really must.
To assist you in completing any work, from marketing to social media, there is typically a free or reasonably priced app alternative with positive reviews. Furthermore, the one-time fee for premium themes is typically affordable.
It Can Be Difficult to migrate from Shopify
Many of these "all-in-one" SaaS (software and a service) ecommerce platforms make it extremely challenging to switch to another platform in the event that you determine theirs is not the best option. Your website design is not portable to another platform, however you can download your items and database. You may need to employ a specialist to move a Shopify store and create the website from the scratch.
content marketing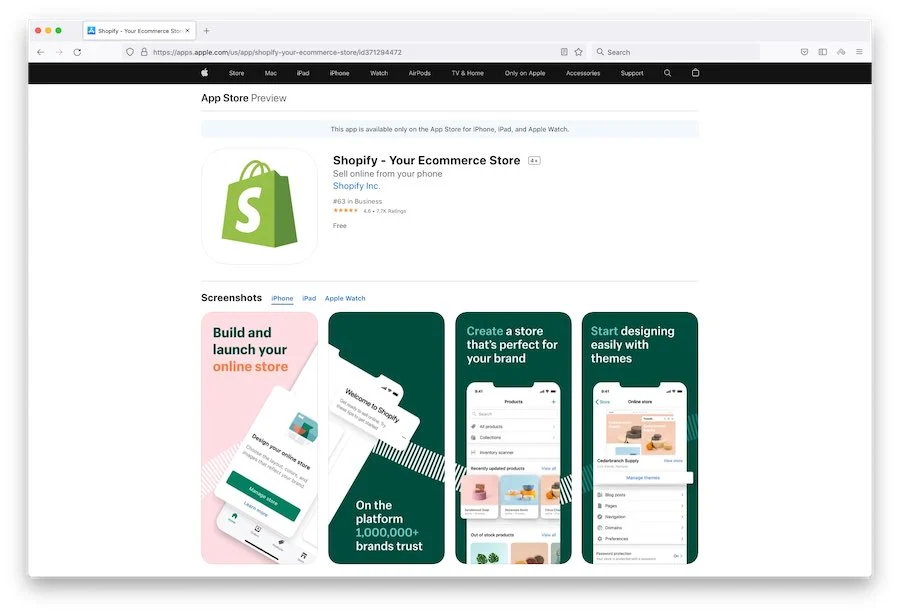 With Shopify, you can run a blog, optimize it for SEO, boost natural traffic, create social network connections, and raise brand awareness. However, the capabilities of WordPress are more user-friendly than the built-in blogging tool.
Price issues:
The sole free plan offered by the company is its free trial. A monthly membership fee is required. Some topics require funding. In their App Store, a few apps have feeds available. Furthermore, there is a transaction fee when selling online unless you use Shopify Payments on your website.
FAQ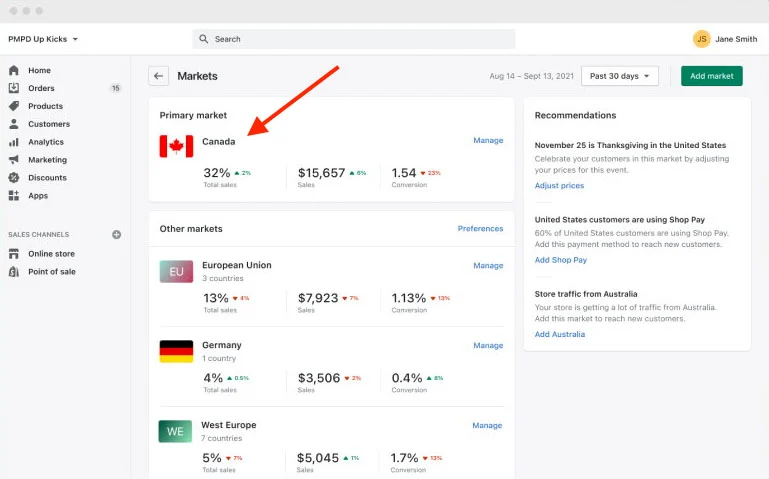 Is Shopify suitable for new businesses and beginners?
Yes, the account creation wizard for Shopify walks you through each step so you can start selling right away. You may even locate things to sell through Shopify dropship suppliers and its Handshake wholesale marketplace. The online shop builder is incredibly user-friendly.
Can I use Shopify to sell my own products?
Yes, you may use Shopify's Handshake marketplace to sell your handmade goods at wholesale pricing to other Shopify sellers while also selling them directly to clients.
Is Shopify successful?
Despite having a tonne of eCommerce functionality, Shopify is rather simple to use. Any eCommerce user, regardless of technical proficiency, can utilise it. The substantial transaction costs that Shopify levies on each purchase are, however, a drawback.
What does Shopify actually do?
Shopify unifies all sales, customer, product, and business data on a single platform and enables merchants to sell wherever they choose. Many vendors use Shopify to create an online store, which they later expand with additional sales channels like Facebook, Instagram, Amazon, a physical store, or in-person mobile transactions. However, you can decide to only concentrate on social media sales, use online stores like Amazon and Walmart in addition to pop-up shops, or any combination of these.
What is the quality of Shopify's customer service?
The two options that Shopify offers for customer help have received positive evaluations. The Shopify Lite, or free, subscription offers live chat and email support around-the-clock. Shopify offers live chat, email, and phone assistance to those who are subscribed to one of its subscription plans.
What makes Shopify better than working with a web developer?
Website trends are ever-evolving, so what's popular today might not be in a few years. Shopify makes sure to stay on top of any and all developments, continually introducing new apps and updating functionality, so you can make sure your website stays in the lead. You shouldn't have to pay a web developer hundreds or even thousands of dollars every two years to make improvements. With Shopify, you have complete authority.
Can you make a Shopify store that is multilingual?
Yes! If you know how to code, you can translate your store's content yourself using one of the Shopify themes that has multiple languages built in. However, utilising an app like Langify or Weglot Translate is the simplest approach to set up a multilingual Shopify store.
CONCLUSION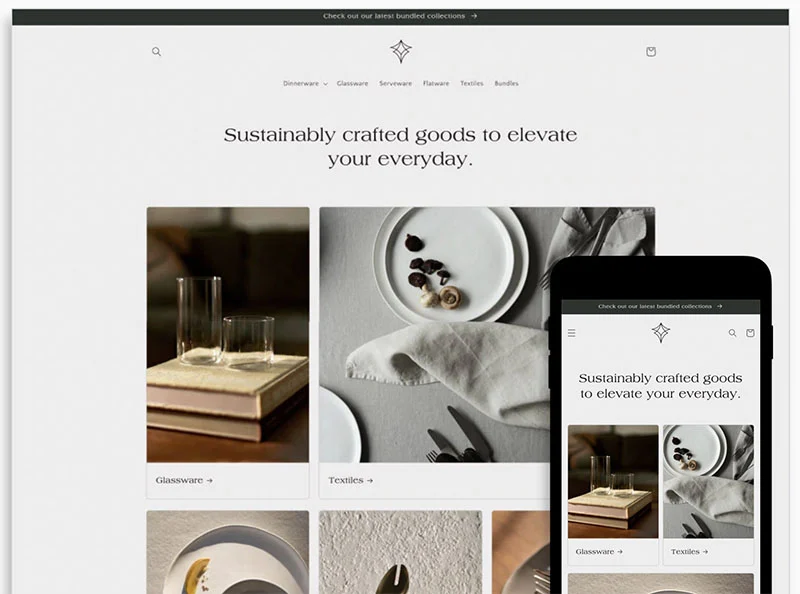 The majority of the tools you require for online selling are all conveniently packaged together with Shopify, making it a fantastic value. You can create a marketplace with several merchants, offer digital or physical things, or think about tying to your full point of sale system. For both large and small businesses, we like Shopify. For you to scale a firm and take it from a startup to a growing enterprise, the organisation offers price plans. No matter how many products you have, Shopify can accommodate them all. Shopify should only be avoided if you'd want a fully open source platform with more freedom for customisation and code. A blog or typical business website would be better served by WordPress or Drupal rather than Shopify if you don't require a shopping cart.