About Scott Barnes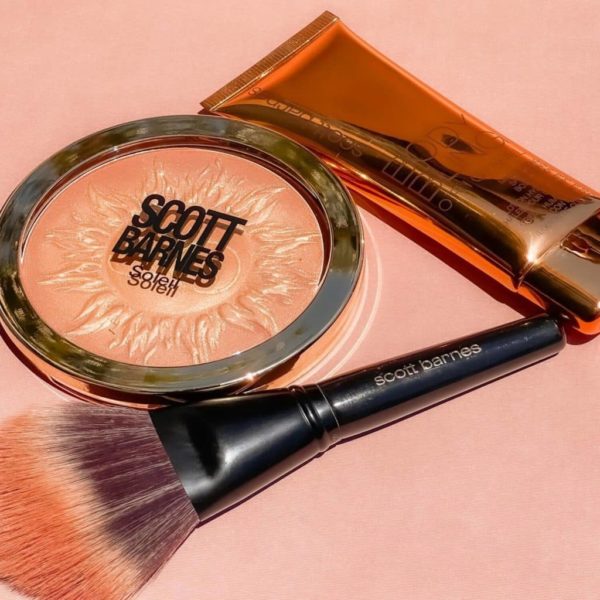 Scott Barnes is an American cosmetic brand that sells top-quality makeup, skincare products, and cosmetics tools. Famous for its bestselling Body Bling bronzer, the brand was founded by its namesake, a legendary makeup artist who has worked with such A-listers as Jennifer Lopez, Beyoncé, Céline Dion, and Christina Aguilera.
This Scott Barnes makeup review didn't have to look very hard to find media coverage of the brand. The company and its founder have been featured in major outlets like Vogue, Vanity Fair, Time, Allure, US Weekly, The New York Times, Women's Health, and People.
Ready to go glam? This Scott Barnes makeup review will take an in-depth look at the brand and its products, customer ratings, promotions, and more to help you decide if this beauty is your bag.
Overview of Scott Barnes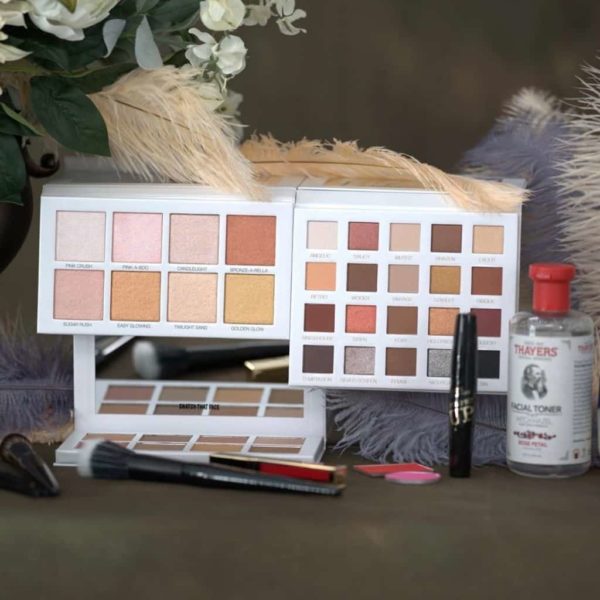 Trained as a painter, Scott Barnes first applied his fine-arts training to the human face while assisting on a photo shoot. After finding fame with the signature, monochromatic "Glow" look he created for Jennifer Lopez, Barnes released his first retail product, the Body Bling Bronzer, in 2000.
In 2004, Barnes launched a full line of Scott Barnes Cosmetics at major retailers like Holt Renfrew Canada and Saks Fifth Avenue US, as well as high-end boutiques. From its headquarters in Los Angeles, Scott Barnes makes that coveted "lit from within" look created for Hollywood red carpets available for everyone.
Before we go further into this Scott Barnes makeup review, let's take a look at some of the primary pros and cons of the brand.
Pros
All Scott Barnes products are cruelty-free, GMO-free, and gluten-free
New customers get 10% off their first purchase
Refer-a-friend offer for $20 off purchases of $100 or more
Afterpay available for installment payment option
Free domestic shipping on orders of $50 and up
Free international shipping on orders of $100 and up
VIP pro discount membership provides perks
Cons
Pricey in comparison to other cosmetics brands
Scott Barnes' founder believes that makeup isn't just about beauty—it's "armor, courage, and whimsy" all in one. The brand's celeb-approved products make the power and confidence you see on your screens available to you in your own home.
Below, this Scott Barnes makeup review will survey some of the brand's top-selling professional makeup brushes, as well as other select beauty products from its expansive line.
Scott Barnes Makeup Brushes Review
The collection of makeup brushes that Scott Barnes launched in 2019 makes that professional look even more possible for all us non-celebs. Channel your inner J.Lo with the products below.
Scott Barnes Pro Brush #65 Review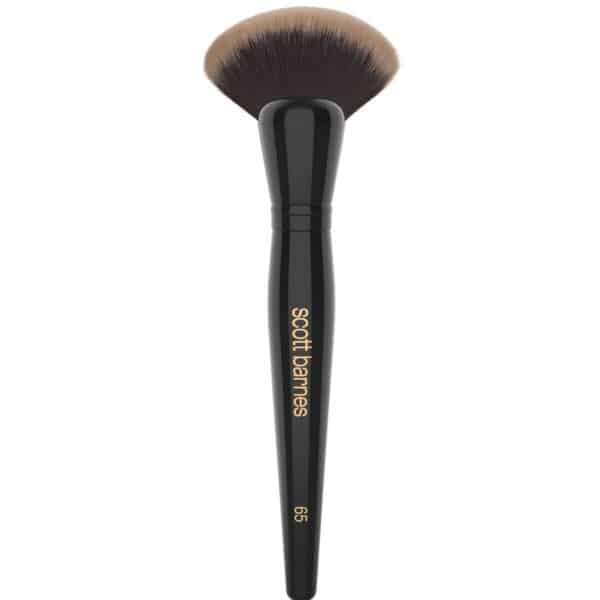 When he first worked with Jennifer Lopez, Scott Barnes was particularly intrigued by the contours of her face, and his "Glow" look focused on making them even more pronounced. The Pro Brush #65 is a multi-purpose tool that can accentuate your lines with exacting precision or give you that final buff.
Made from 100% synthetic fibers that mimic the texture of squirrel hair, the Pro Brush #65 can be yours for $42.
Scott Barnes Pro Brush #64 Review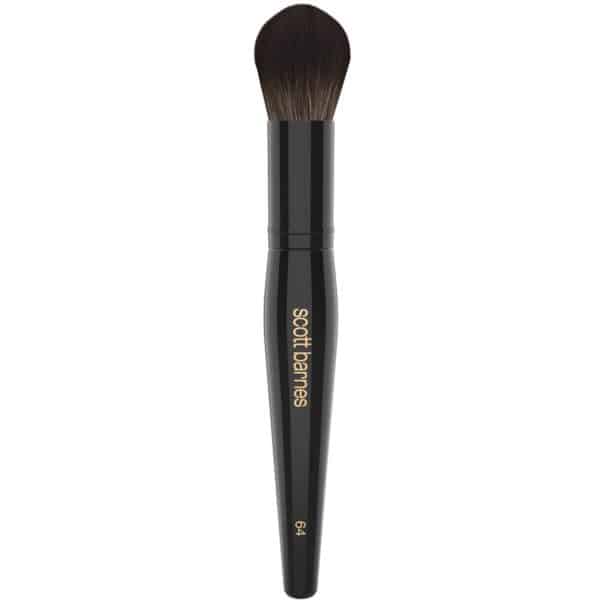 Whether you're adding blush, highlighting, or contouring, the Pro Brush #64 has got you covered. The tapered tip and densely packed bristles allow for precise application and optimal coverage in crucial areas like the under and inner eye, but the base is thick enough for blush.
The great advantage of this brush is that it gives you accuracy. Where you need it while also letting you get all-over coverage quickly thanks to its versatile construction. The Pro Brush #64 sells for $32.
Scott Barnes Pro Brush #68 Review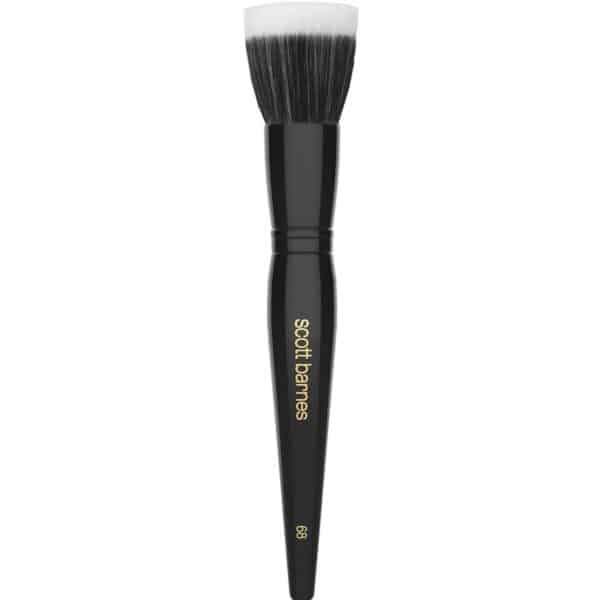 If you're not into sponge applicators, then the Pro Brush #68 is a great alternative for getting that foundation on your face. This Scott Barnes foundation brush is designed to pick up the product of your choice: liquid, powder, even cream. Where sponges tend to soak up a lot of product. The velvety bristles of this brush provide the highest degree of coverage for your skin.
This brush works with pretty much all concealers, and can even be used for your neck and shoulders for a flawless, all-over finish. You can get the Pro Brush #68 for $42.
Scott Barnes Pro Brush #61 Review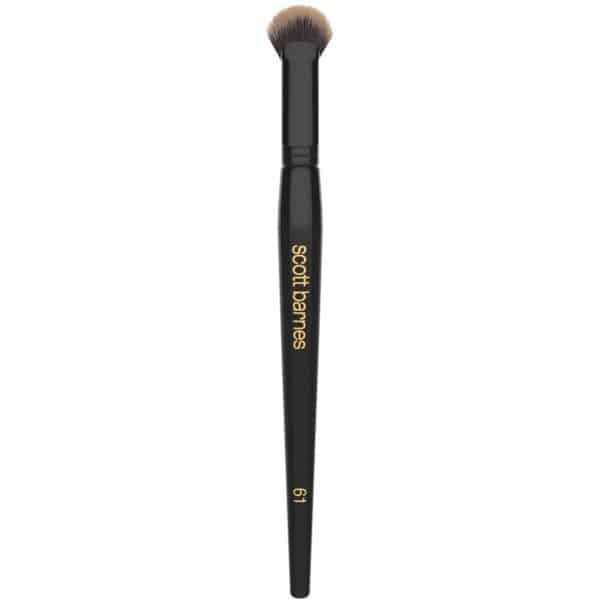 One of the most flexible and dexterous eyeshadow brushes, the Pro Brush #61 was designed for makeup artists who work with tons of different people with varying eye shapes. You can use it to apply and blend any eyeshadow, contour your crease, as well as perfect the shape of your nose.
Get the tool that the pros swear by with the Pro Brush #61, available for $24.
Scott Barnes Travel Brush Set Review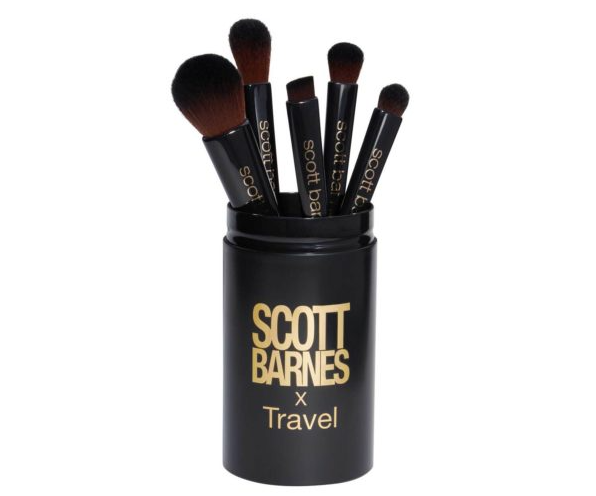 The Travel Brush Set is ideal if you want to test out the quality of the brand's brushes. This kit contains five essential products: the Travel Powder brush (which can also be used for blush or bronzer), the Travel Highlighter brush, the Travel Colorwash brush for those glorious eyelid to brow-bone sweeps, the Travel Blender brush, and the Travel Angled Smudge brush.
The brushes come in a sleek branded case for easy storage while you're on the road. If you want to get a sense of what the brand is all about in an affordable, multi-use package, you can get the Travel Brush Set for a highly reasonable $45.
Scott Barnes The Complete Pro Series Set Review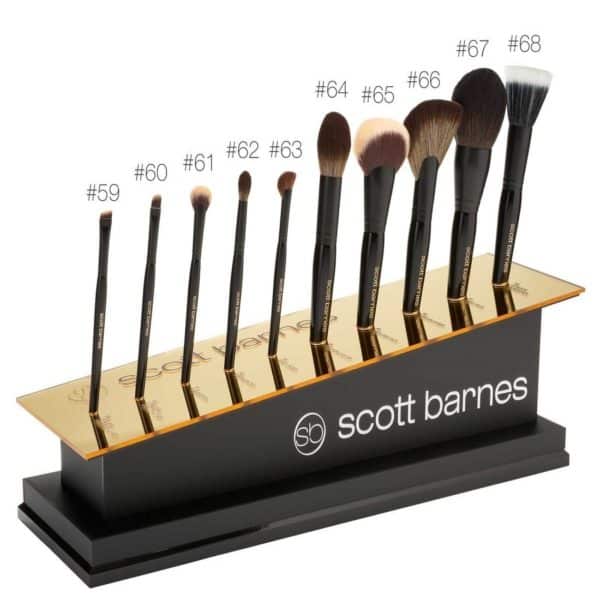 So you've tried out some of the Scott Barnes brushes, and now you're committed. How can you go back to your everyday makeup tools when you've had the best? It's time to get serious about your makeup application and do it like the pros do.
The Complete Pro Series Set gives you all 10 brushes from the Scott Barnes Pro collection, as below:
Lip & Eye Precision Liner (#59)
Lip & Eye Duality Liner (#60)
The Eye Fan (#61)
Eye Blender (#62)
Eye Winger (#63)
The Highlighter (#64)
Flawless Face (#65)
Powder Sheer (#66)
Good Face (#67)
Foundation Brush (#68)
From perfectly defined eyebrows to sculpted lips, these pro-level tools will let you achieve any makeup look you desire. Get your full beauty arsenal for $239, marked down from $319.
Scott Barnes Princess Peach Review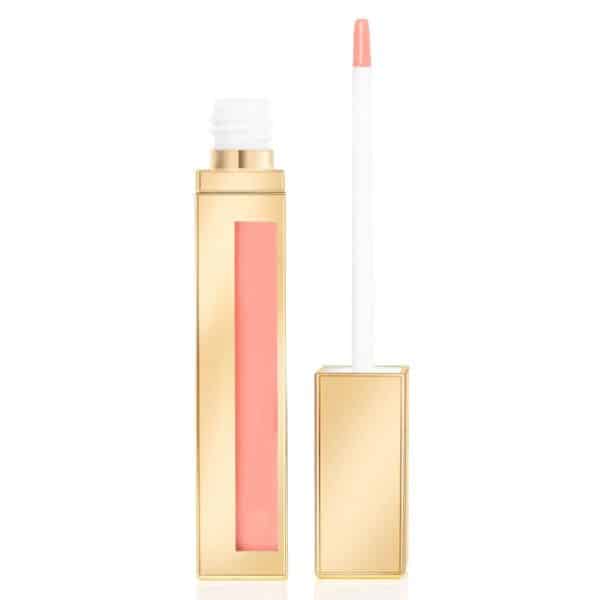 So you've contoured, bronzed, and added blush, pumped up your lashes with Scott Barnes mascara, and are ready to head out the door—time to add the finishing touch. Princess Peach lipstick is a highly pigmented gloss that will last you the entire day (or night).
Packing a delicious chocolate-marshmallow aroma, this lustrous gloss won't stick to your stray strands of hair, so wear it with confidence. And to complete that signature "Glow" look, apply the Scott Barnes Body Bling platinum shade for a true champagne sparkle.  Princess Peach retails for $26.
Scott Barnes Fabiana Review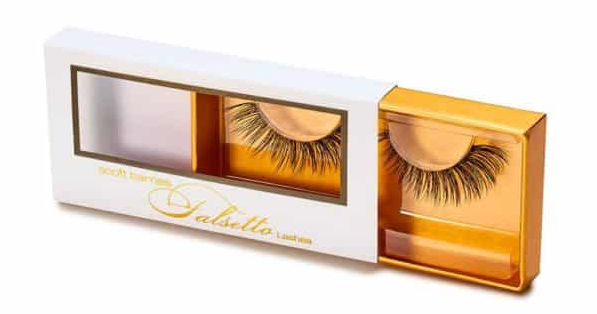 Your glamorous look just isn't complete without fabulous Scott Barnes lashes. The Fabiana are the brand's longest and most dramatic lashes, designed for optimal fullness. These falsies are light on the eyelid, which makes them easy to work with, and they step up any look by adding the perfect touch of glam.
Take care of these babies right, and they can last you for multiple uses. The Fabiana are $18.
Scott Barnes Beauty Vault Review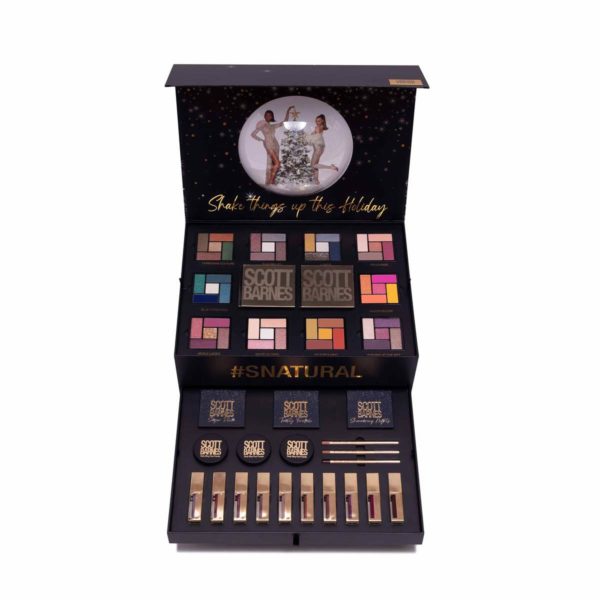 What else can we say? The Scott Barnes Beauty Vault is a makeup lover's dream come true. To be specific, this coveted kit contains 10 eyeshadow palettes, 2 compacts, 3 duo palettes, 3 shades of must-have pavé powders, 3 lip pencils, and 10 mini lip glosses. This is the ultimate gift for the true makeup fanatic.
The Scott Barnes Beauty Vault has a value of $750, which is a number that may make your heart catch in your throat when you first see it. But don't let that sticker shock you: in its infinite benevolence, the brand has discounted this set to $295.
Scott Barnes Reviews: What Do Customers Think?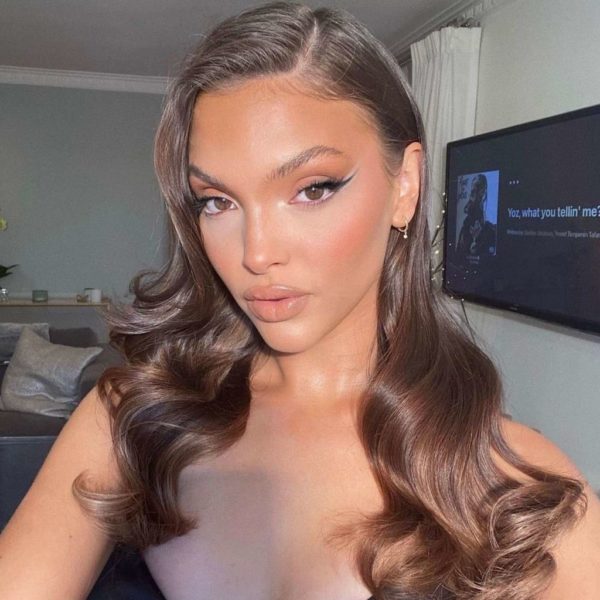 This Scott Barnes makeup review has given you an idea of what the brand is all about, but now it's time for the people to have their voice. We checked out customer reviews on the brand website, as well as Makeup Alley and Amazon, to see what buyers are saying about these products' quality and effectiveness, as well as the brand's customer service.
The Scott Barnes contour palette, Sculpting and Contour N°1, scores a sky-high 4.9/5 stars from 442 reviews on the brand website, with the lowest review coming in at 3 stars. Buyers were blown away by the versatility of this painting-inspired palette. One commenter told of how it had opened her eyes to a new world of makeup possibilities.
"I didn't think I'd need this palette but it just showed me that I've been using the wrong contour shade for years! I love this palette and the different ways I can use it! It definitely stays out on my makeup counter with my everyday products," said this new Scott Barnes convert.
A highly popular Scott Barnes blush palette, Chic Cheek N°1, has a perfect 5/5-star rating from 474 reviews. One buyer swore up and down that this is the only blush palette you'll ever need thanks to its range of highly pigmented shades.
"Honestly, I waited too long to purchase this…. Best thing I ever did. Instead of rifling through a drawer full of individual favorite blushes, I use this palette to mix and match and make the exact colors I love. The formula is perfect, never patchy, and blends like a dream (even over cream products). Don't second guess getting it, just do it," urged this dedicated Scott Barnes buyer.
On Amazon, the Scott Barnes Glass Palette snags 4/5 stars from 15 global ratings. One initially skeptical buyer was pleasantly surprised by how easy it made her makeup application.
"At first, I thought this is just some gimmick women on youtube makeup tutorials were shilling but I"ve now used it for foundation and also gel eyebrow color and it is easier to control what you put on your sponge or brush. I'm very happy I did get it," said this Scott Barnes customer.
At MakeupAlley, Scott Barnes scores an overall rating of 4.4/5 stars based on 789 total reviews. One commenter summed up the general feeling about the brand: "I hope Scott Barnes decides to expand distribution of his line. So far I have fallen in love with everything that I have purchased from the line. High quality luxurious makeup and worth every penny."
Is Scott Barnes Worth It?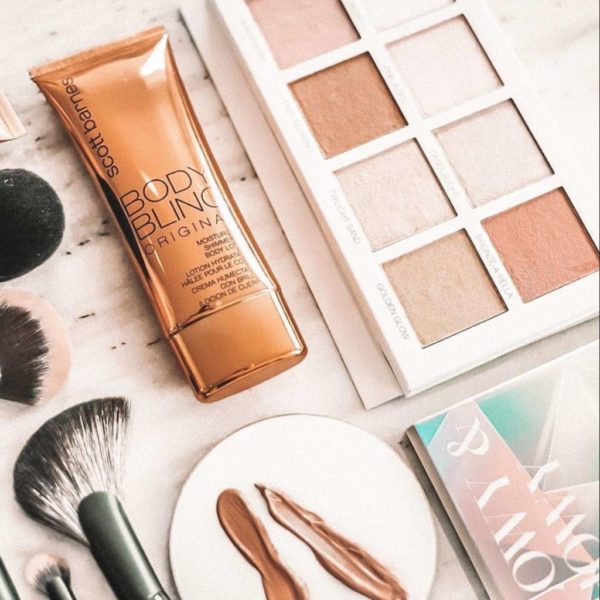 With high-quality products at such high-end price points, the question stands: Are Scott Barnes brushes really worth it? For that matter, are any of Scott Barnes products worth the splurge? This Scott Barnes makeup review suggests that, if it's within your budget, you should give the brand a whirl.
Based on product efficiency, the rave customer reviews. The experience and expertise behind the brand, Scott Barnes has earned its reputation. Each Scott Barnes palette has a wide range of blendable, highly pigmented shades and colors. So you are sure to find something to suit your skin tone.
Scott Barnes brushes engineered for performance and highly durable; we really trust their quality and functionality. Also, all the brand's products are cruelty-free, and who can't get behind that?
For all these reasons and more, this Scott Barnes makeup review believes. The brand is worth both your time and your dollars. If you want to look before you leap, try out the Travel Brush Set like we suggested above—it'll give you an idea of the quality of the brand's products. As well as netting you five brushes for less than $10 each, which ain't too shabby.
Scott Barnes Promotions & Discounts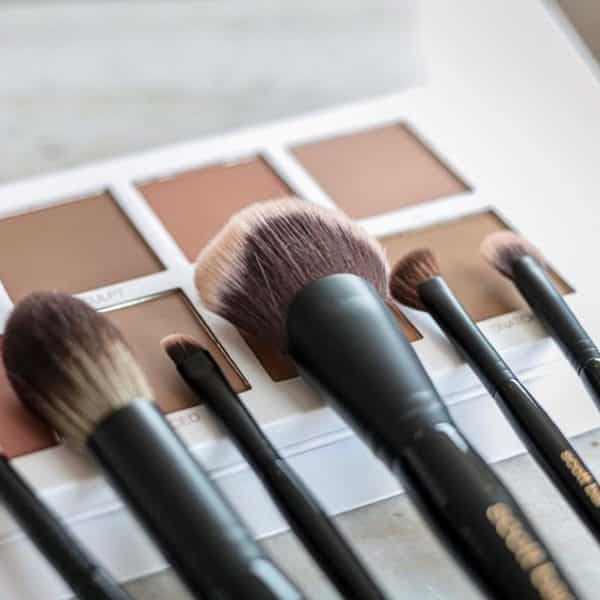 If you join the brand's VIP subscription program for $99, the Scott Barnes pro discount gives you 30% off all the brand's products for a year. You will also receive first access to new products, 100 Scott Barnes points, and exclusive master classes.
If you're new to the brand, you can get 10% off of your first order. At the time of this Scott Barnes makeup review, there is also a spring sale going on. If you purchase 3 select items or spend a minimum of $55, you can receive 15% off your order.
Where to Buy Scott Barnes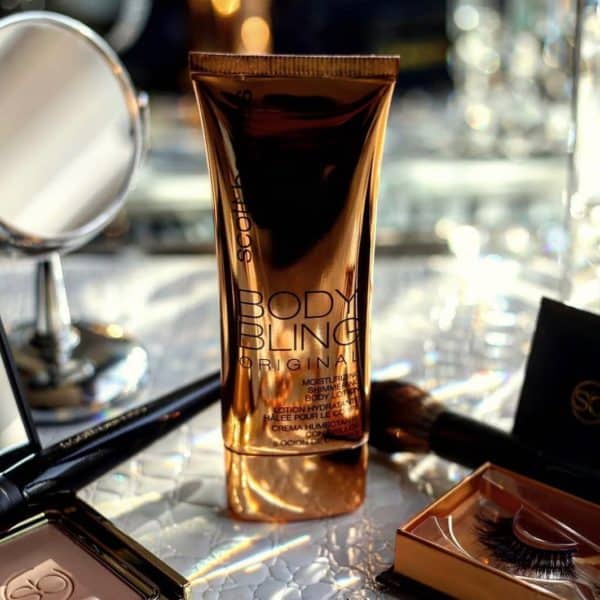 Scott Barnes cosmetics and Scott Barnes skincare can purchased directly from the brand's website, scottbarnes.com.
FAQ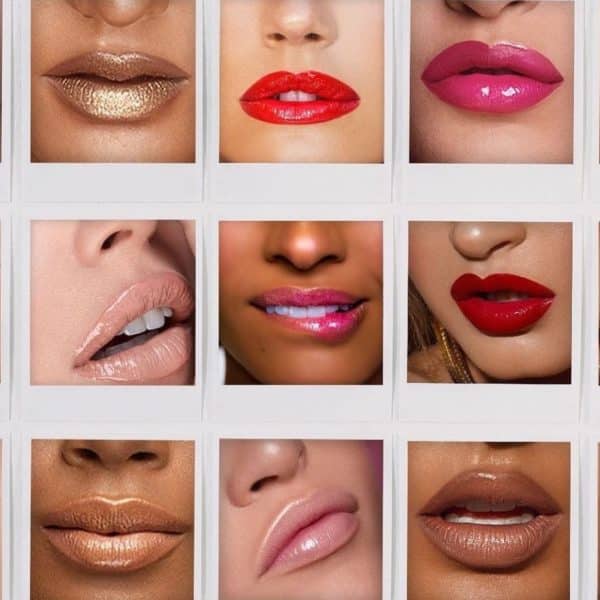 Is Scott Barnes cruelty free?
Yes, Scott Barnes is a cruelty-free cosmetic company. None of the brand's cosmetics tested on animals, and the bristles of its brushes made of 100% synthetic fibers.
Are Scott Barnes brushes vegan?
This Scott Barnes makeup review found no mention of any of the brand's products being vegan on scottbarnes.com. We can tell you though that the whole Scott Barnes line is cruelty-free, GMO-free, and gluten-free.
How do you use Scott Barnes brushes?
On the Scott Barnes YouTube channel, you can find a video called "Complete Scott Barnes Pro Brush Set Tutorial" that will show you how to use each of the 10 brushes in the Complete Pro Series Set to its fullest advantage. In the video's bio section, you can find time stamps for quick access to each of the product demos.
Also, on the "Videos" section on the brand website, you can find a series of Scott Barnes makeup tutorials. These feature the brand's founder himself creating makeup looks from different eras, and giving you tips on how to recreate them yourself.
What is Scott Barnes' Shipping Policy?
Scott Barnes free shipping applies to US orders of $50 and above. International shipping is free for orders of $100 and up; orders of less than that value will charged a $15 flat rate. Note that international orders might include import taxes and custom duties, depending on location. Orders typically ship in 3-5 business days.
What is Scott Barnes' Return Policy?
This Scott Barnes makeup review found that the brand does not accept returns at this time, apart from products that are defective or arrived damaged. If you received the damaged or defective product as a gift. You will receive gift credit for the value of the product.
Note that the above exception applies to regular-priced Scott Barnes merchandise only. Sale items will not refunded.