In this review, I will talk about iHerb, my go-to online store for everything natural and organic – from supplements and toys to beauty and house cleaning products. You will learn how the website works and how to get the best deals. I will share the latest iHerb promo codes and some tips on how to avoid having a negative experience with the site. Plus, I will talk about iHerb competitors and help you choose the service that would work best for you. Because let's face it, everyone has different needs, and even though I've been a loyal iHerb customer for many years, I know that it's not for everyone.
What is iHerb? Is it a reputable company?
iHerb is an e-commerce site that sells more than 30,000 different natural products to a global customer base. The company was founded in 1996 by Ray Faraee. It distribution centers throughout the United States and Asia. iHerb sells well-known national brands that can found at many retail stores, or on other websites, and all products stored and shipped exclusively by iHerb.
iHerb has approximately 1,600 employees from more than 30 different countries who speak more than 11 languages in the customer support center. Their support team is great and efficient. iHerb headquarters are located in California.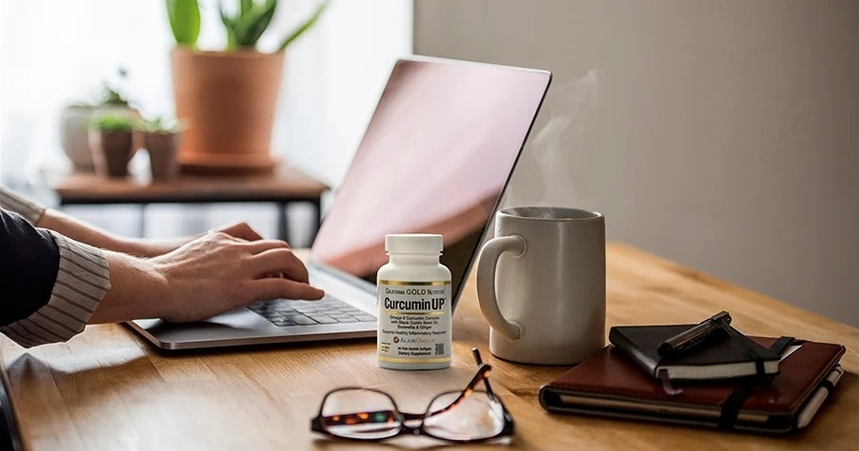 Many people are asking whether iHerb is legit. And the answer is yes! The company has been on the market for more than 20 years and has millions of satisfied customers around the globe. Over the past two decades, iHerb has grown to be an extremely large e-commerce platform, and you can be confident that it is not a scam but a perfectly legitimate site. iHerb has a reputable history and a large following on social media, with roughly 9,000 followers on YouTube, more than 2.7 million followers on Facebook, more than 210,000 followers on Twitter, and approximately 891,000 followers on Instagram.
Get 5% Off Any iHerb Order and Free Shipping on Qualifying Purchases with RZK845 Promo Code
How does iHerb work?
First, you have to create an iHerb account. The process is straightforward and should only take a minute or so. Once you are done with that, you can begin searching for the products to buy.
iHerb pricing
There are no subscription fees. You can shop whenever you like to on iHerb, and there will be no surprise fees on your credit card or items showing up at your door that you did not want.
iHerb accepts different payment methods such as Paypal, credit cards, debit cards, and even Apple Pay.
The first thing many new customers notice is how low iHerb prices are. So why is iHerb so cheap?
iHerb is prepared to ship at a loss to generate income. And because the items they typically ship are quite light, they can be shipped very inexpensively. The price of vitamins is marked up a bit, so the company can afford to lose a little money on the postage, – hence, the low prices.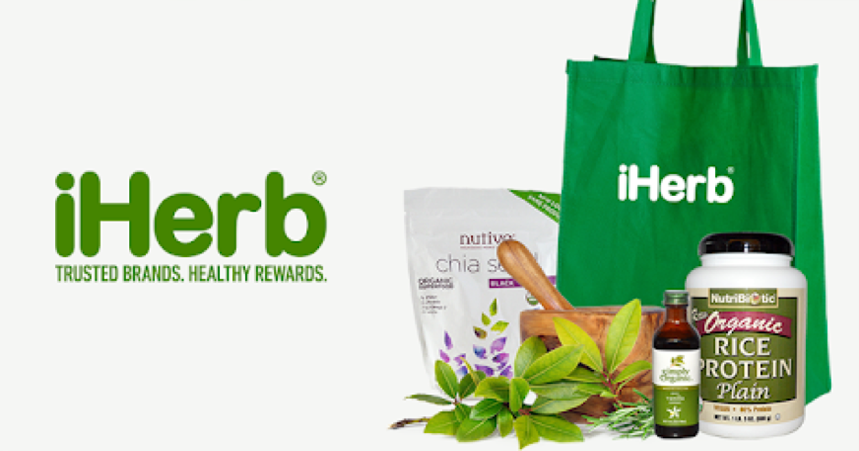 Quality of iHerb Products
The quality of iHerb products is generally superb, however, I recommend reading the ingredients list of each product before purchasing it, because sometimes even the most "natural" and "organic" products may contain harmful ingredients.
What should I buy from iHerb?
You can buy almost any natural product known to man on iHerb. Some of the most popular items that people buy are probiotics, shampoos, spirulina supplements, herbal teas, turmeric powder, charcoal toothpaste, natural supplements, vitamins, and minerals, such as zinc and omega-3, whey, and vegan protein. I will share my favorite iHerb products at the end of this review.
Are iHerb products original, authentic, and safe?
iHerb is able to provide the freshest products possible due to its inventory turnover rate of approximately 8 times a year. The expiration or best-by dates are displayed on the products just as they would be if you were holding the physical product in a traditional store. Many of the products are even marked with an iTested label, which means that they have been tested by a third-party independent lab to ensure objectivity. You can also filter your search results by this term. The tests confirm that the supplement/nutritional facts panel is correct, and the product is also tested every six months to verify that it meets clean label standards such as a microbial analysis and a heavy metal analysis. iHerb's storage facilities are clean and completely climate-controlled, which protects the products from conditions such as humidity, heat, and cold.
All the products I had ordered from iHerb were authentic, so as far as I know, iHerb doesn't sell fake products.
Is iHerb ethical and eco-friendly?
iHerb is committed to the environment, and they strive to promote recycling and limit waste throughout the company with several eco-friendly initiatives. For instance, iHerb recycles all plastic bags, boxes, Styrofoam, and bubble wrap they receive from their manufacturers. In most cases, iHerb is paperless, which means that customers receive packing slips and other communication via e-mail. iHerb shipping boxes are composed of 20% recycled materials and are 100% recyclable. The company's social media and blogs promote healthy, environmentally friendly living with articles and tips in 13 languages. iHerb helps humanitarian causes around the world – especially those that help children living in poverty receive an education.
iHerb customer support
You can contact iHerb's customer support team 24 hours per day, 7 days per week, by chat to answer questions and/or resolve any problems with orders. I have contacted them on several occasions and I was always more than satisfied with the service.
IHerb Shipping Explained
How much does iHerb charge for shipping? Does iHerb have free shipping?
iHerb does not usually offer free shipping, but the company is currently offering free shipping on orders that are more than $40 with the RZK845 promo code. This includes international orders as well.
The shipping costs for orders that are less than $40 vary depending on your location and the weight of your order, but it is usually somewhere around the range of $4–$8.
How do I get free shipping on iHerb?
There are certain countries, including Singapore, Australia, Hong Kong, the United Kingdom, Canada, New Zealand, and the United States, where it is possible to get free shipping on orders that are over $20. For other countries, the minimum is $40.
Where are iHerb products shipped from?
All iHerb orders are shipped directly from distribution centers in California, Illinois, Pennsylvania, and Kentucky in the U.S. and from South Korea. The shipping time depends on your location, but the average time for shipping is approximately 4 to 7 days.
What is iHerb Shipping Saver?
For maximum savings, check the "Shipping Saver" box when you are searching. It costs less to ship these items, and they often are the products most likely to qualify for free shipping.
Does iHerb ship to my country?
iHerb ships to more than 150 countries around the world, including the UAE, South Africa, Egypt, Israel, Russia, the Philippines, Ukraine, Brazil, and Kuwait.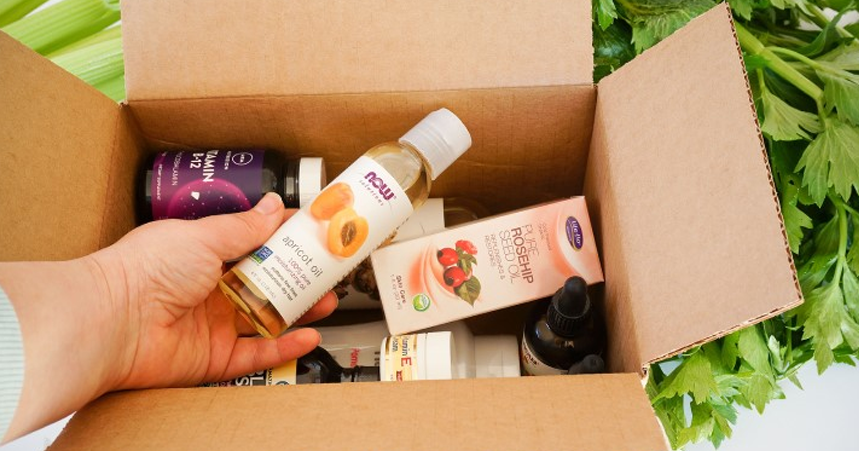 Is iHerb Worth It?
As I've mentioned above, iHerb is a perfectly reputable company, but like any other big company (including Amazon), they receive negative reviews. Their customer service might need a bit of improvement (although I personally never had a bad experience with them), but the variety and the quality of their products are exceptional.
iHerb is very trustworthy as it only allows reviews from customers who have ordered that specific product on the website, which guarantees accurate reviews to help you make the best buying choices.
How to Save Money on iHerb
iHerb promo codes
One thing I absolutely love about iHerb is that they always have discount campaigns going on. Whether you are a new or an existing customer, you can get 5-10% off any order plus up to 15% iHerb brands using the RZK845 promo code. On Black Friday, there will be additional discounts available with the code Click here.
How do I get an iHerb discount?
iHerb prices can be as low as wholesalers, if not lower, with a few extra discounts. You can also search for products that are on sale by searching for Super Deals. Brands of the Week are 10% off. There are also Trial Items that you can purchase one at a time for an introductory price that is up to 90% off. It is also possible to find iHerb coupon codes on the company's website.
iHerb Rewards Program
You can share your favorite iHerb products, previous orders, or wish lists by sending your personalized rewards code to family and friends. They will get a 5% discount on their orders, and you will get $5 in Rewards Credits. You can use your Rewards Credits on any order or cash out when you have saved $100 or more in available credits. There is no limit to the amount of Rewards Credits that you can earn.
iHerb new customers promo code
New iHerb customers get 5-10% off their first order with the RZK845 promo code.
Most Common Complaints Regarding iHerb
Now let's take a look at the most common complaints about iHerb and find out how to avoid having a negative experience with the site.
Unsatisfactory Customer Support Experience:
Some people not satisfied with the customer support offered by iHerb and their failure to resolve certain problems. The company only offers support through chat and email – not by phone. Some customers upset that they did not receive a response from customer support, or that their e-mails ignored, and/or they received automated replies. Some only managed to resolve their problem after writing a negative review on a third-party review website. The most likely explanation that there are too many support requests submitted by users, and not enough support representatives to fully resolve each request. However, I have never had any issues with the support team, and one time when my package got lost (because of Brazil's local post error) I received a refund from iHerb, no questions asked.
Surprise Duties and Taxes:
One of the most frequent complaints from international customers that they surprised to find out about the high taxes and duties they were required to pay in order for their shipment to cleared by customs. All of iHerb's orders shipped from the USA. However, countries in Europe and other continents impose high taxes on specific imported products, with dietary supplements being one of the most heavily taxed goods. Customers might need to pay approximately 50% or more of their total order price in duties and taxes, plus shipping fees. If you reside in a country that imposes high taxes on imported products, be aware that you might end up paying almost double the original order amount because of taxes and extra processing fees from the courier. For instance, I'm currently living in Brazil and the tax on imported goods here can be as high as 60%.
Customers Never Received Their Items:
This is a common issue with international deliveries. Because certain countries have customs restrictions on imported goods, some products might not make it through at all. If the package does not arrive, iHerb will only issue a refund after they receive the items back (shipping paid by the buyer). Shipments sent through the standard USPS service might take weeks or possibly months to reach some international destinations. I've talked about my seamless experience with getting a refund from iHerb above.
Customers' Negative Product Reviews Were Removed: Some users wrote that iHerb removes negative product reviews from their website. The company claims they do not intentionally censor negative reviews, but that their automated system might "accidentally" block reviews. I can't comment on that because that never happened to me.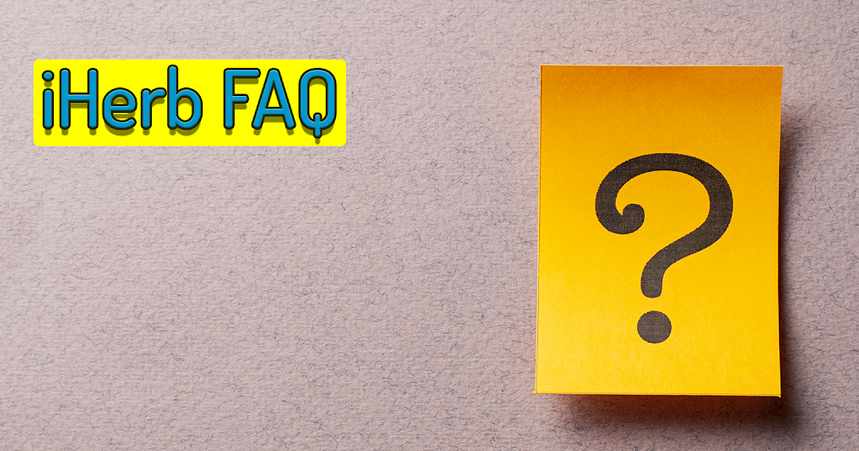 iHerb FAQ
What is the iHerb app?
iHerb also offers a free app that customers can use to find and order products. It is very user-friendly and I always use it to place my orders.
How do I delete my iHerb account?
If you would like to remove your iHerb account. You have to visit the Contact Page on the iHerb website and send a message to the Website Help. In the message, you must state your name, username, and e-mail address.
Which is better iHerb or Vitacost?
Vitacost is another popular online store that sells supplements, herbs, vitamins, beauty products, and health foods. It sells many supplements under its own brand name. Vitacost also offers international shipping.
Vitacost now has more than 45,000 products from more than 2,500 brands, which is a larger selection than iHerb. Their customer service is generally more helpful, and some customers find their website to be more user-friendly and accessible. However, the iHerb shipping rates are much less expensive than Vitacost.
I like both sites and since they carry different products, I order from both.
Which is better iHerb or Amazon?
Although Amazon is more well-known, iHerb guarantees quality supplements, only provides authentic reviews, and offers iTested and Rewards programs. However, there are some products I like that are only available on Amazon so once in a while, I order from them, too.
How do I get and use iHerb discount codes?
You can find promo codes on Google and coupon websites. When you are ready to place an order, click on the shopping cart in the top right corner. Find the "Apply Promo Code" or "Rewards Code" field below the list of products. You are buying and type in the code you would like to use in the box (for example, RZK845), and apply it to your order. Then enter your shipping information and click on "Proceed to Checkout."
Now that I've told you everything you need to know about iHerb, I want to share my favorite iHerb products.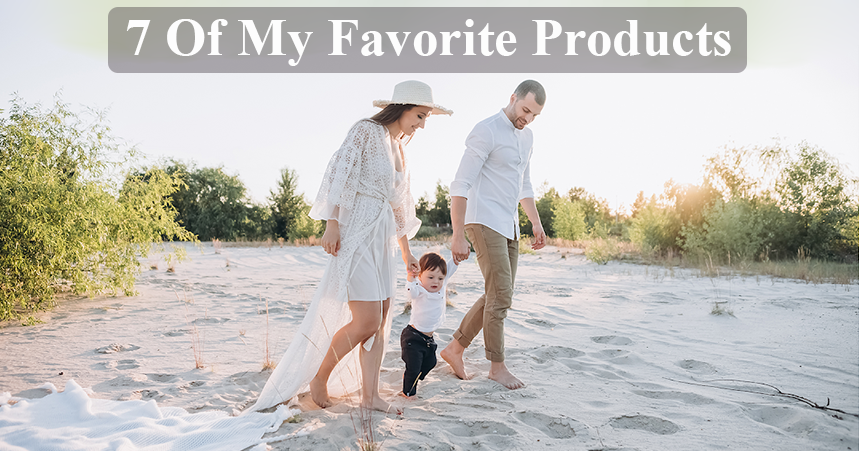 7 of my favorite products that I love and order all the time on iHerb
Nutrex Pure Hawaiian Spirulina Powder
Spirulina my favorite "superfood" because it packed with nutrients like iron, B vitamins, calcium, potassium, magnesium, and copper. It is also an excellent source of protein.
Nutrex is the only brand of Spirulina that I buy. Why? Because it is the purest one you can find, free of heavy metals and microbes. The taste is great, too. I like to add it to my smoothies and salads.
NutriBiotic Sodium Ascorbate Powder
This is a must-have in my house. Vitamin C is important for our physical and mental health. It boosts the immune system and helps fight off infections. I choose this particular form of vitamin C because it is non-acidic and non-bitter.
SeaSnax, Organic Raw Seaweed
I couldn't leave these nori sheets out of this list because, guys, they are amazing! I love them, my toddler loves them, and they are good for you! Organic and delicious. You can make sushi with them or eat them as a snack. But I have to warn you, they are addictive!
Frontier Natural Products Chicory Root Granules
If you are thinking of quitting caffeine, I seriously recommend trying a healthy alternative to coffee – chicory. Okay, it doesn't taste exactly like coffee but it is still delicious and doesn't contain caffeine.
Earth Circle Organics Raw Organic Maca Powder
Maca powder is another "superfood" that I love. It believed to provide a balancing effect on hormones, boost energy levels, and enhance athletic performance. I really like the taste of maca and add it to banana nice-cream and other desserts.
Garden of Life Organic & Pure Tea Tree Oil
Tea tree oil most commonly used topically as it reported to have anti-inflammatory, antiviral, and antibacterial properties. Many people use it to treat cuts and wounds, dry out blemishes and acne, and treat insect bites. You can even make your own hand sanitizer and home cleaning products using tea tree oil.
Garden of Life Raw Extra Virgin Coconut Oil
Coconut oil is one of the most versatile products in my house. I use coconut oil everywhere and for everything. It is the healthiest oil for cooking; it can used for hair and face masks, for massages, for cleaning, to make play dough for kids, and even for polishing wood!