Are you looking for edgy kids clothes? Something contemporary, more modern and even considered couture? Look no further than Appaman. I received a couple Appaman pieces for my 6 year old daughter Elizabeth to review for this post. Appaman is a contemporary line of kids clothing inspired by the styles and culture of NYC.  This modern line for boys and girls will give your child a style of their own – like nothing at retailers nearby.
Appaman clothing can definitely be considered couture as it is seen on many, many celebrity kids.  Your child can look easily as trend-setting with an assortment of both boys and girls styles.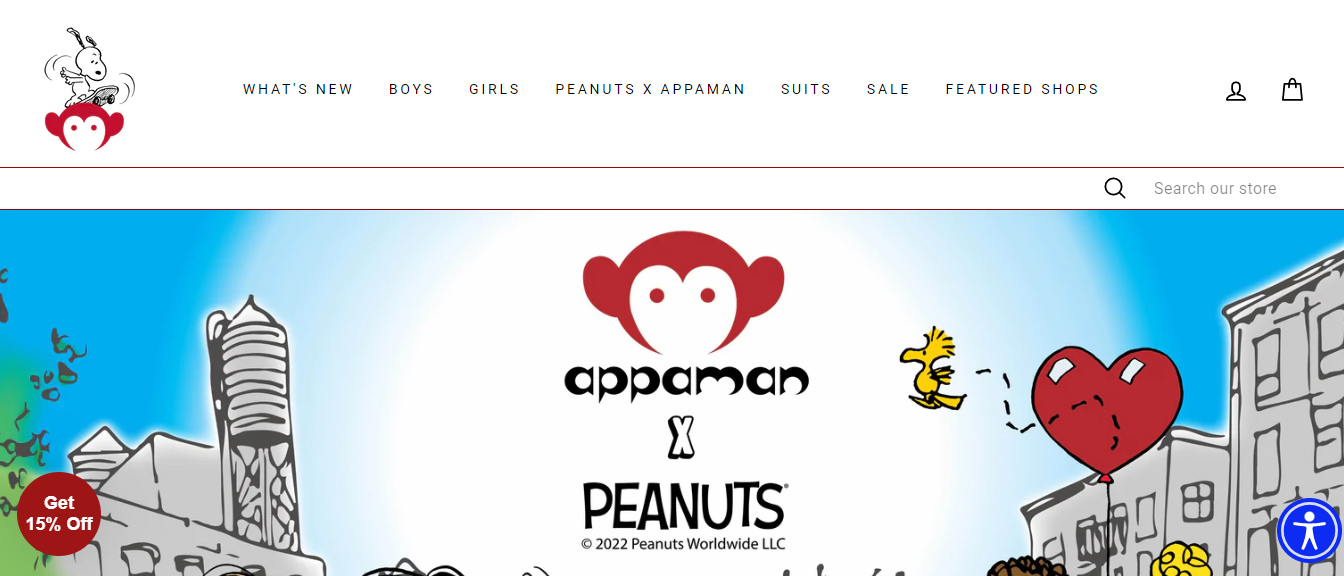 Check out these gorgeous little rock stars wearing Appaman clothing. 🙂 Who says "there are no real clothing choices for boys"?
There are equally as many creative, fun clothing choices for the modern girl with Appaman as well.
Every Appaman clothing has the adorable ape logo that my daughter loves. It is a cute logo that is rich in meaning. The founder of Appaman, Herald Husum grew up in Norway and had a corduroy ape friend named Appaman. Appaman clothing reflects the carefree nature of his childhood in design and styles, thus, the name and logo.
Appaman Clothing Review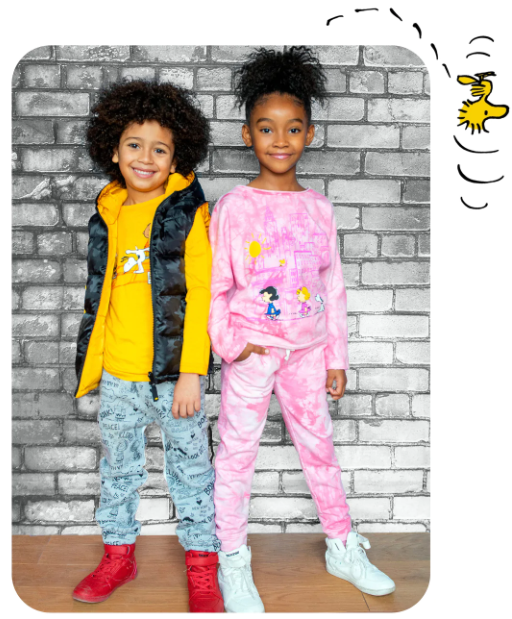 My daughter loves the adorable Masked Bunny Grammercy Tee. It shows off her creativity and sense of adventure perfectly. Who saves a super hero bunny or girl can't save the world? With Appaman, anything is possible!
The Softie Shorts match perfectly adding a little burst of color to any girl's wardrobe. Whether paired with a tee or over a leotard, my girl loves the French terry shorts.
The pockets in front are a bonus for storing everything little girls need to store like notes, jewels, and Dora toys.
The Appaman Tankini Bathing Suit Set is so adorable and super comfy. It comes in a coral pink color combination that is my daughter's favorite. I like that it provides coverage yet is fun with the halter top style and open back.
She likes it because it is a 2-piece and she thinks the ape is adorable on the bottoms.  Made of 82% nylon and 18% elastane, it has held up perfectly since she's worn it 1/2 dozen times so far.
Meet the Peanuts Gang
Charlie Brown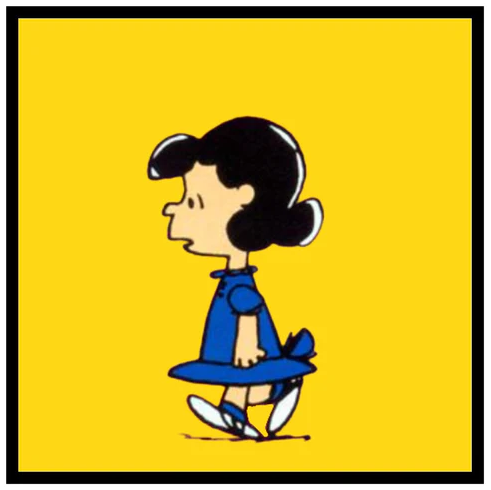 Good ol' Charlie Brown is loyal, determined, and just a bit wishy-washy. He's a true friend, a dedicated baseball manager, and very responsible when it comes to taking care of his dog, Snoopy. Charlie Brown never gives up, even when he probably should. He is kind and patient by nature, and wears his heart on his sleeve. He likes helping others, but try as he might, he just can't seem to help himself.
Snoopy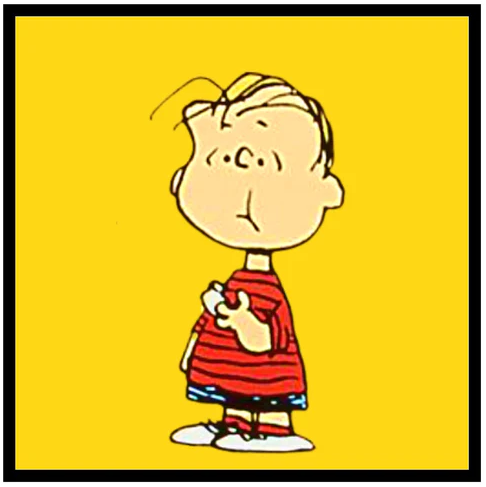 Snoopy is not your average beagle. He is a book lover and a book writer. He is a collector of fine art and a root beer connoisseur. Plus, his unstoppable imagination helps keep his life anything but ordinary. As the Flying Ace, he heroically battles the Red Baron. As Joe Cool, he is the big dog on campus. But no imaginary adventure matches a nap on his doghouse—and waking up to a well-deserved supper made especially for him by that Round-Headed Kid.
Woodstock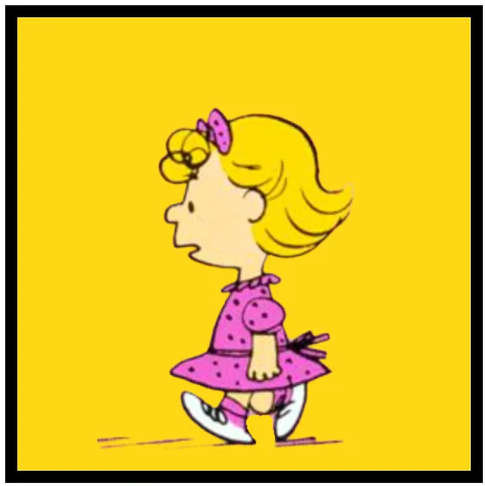 Woodstock is not a great flyer. In fact, he doesn't even know what type of bird he is. The only thing he knows for sure is that he and Snoopy were destined to be great pals. He refers to Snoopy as his friend of friends, the only one in the neighborhood who understands his chirps. Woodstock is always up for an adventure, but is just as happy relaxing at home.
Boys New Arrivals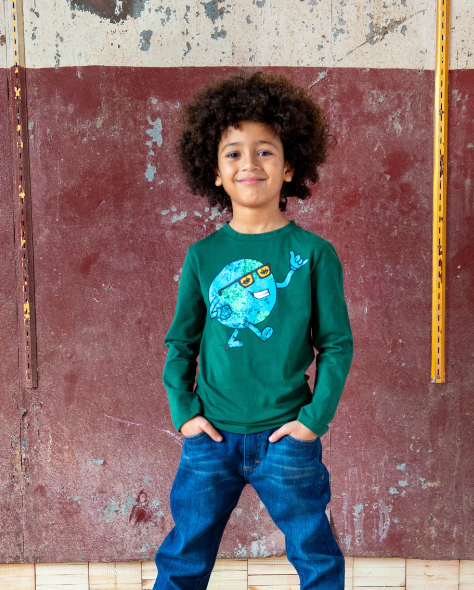 Be ready for all your favorite adventures in these Fall favorites!
Peanuts X Appaman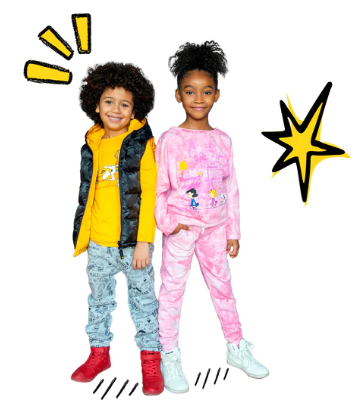 We are thrilled to announce we have collaborated with Peanuts with the collection of a lifetime!
Girls New Arrivals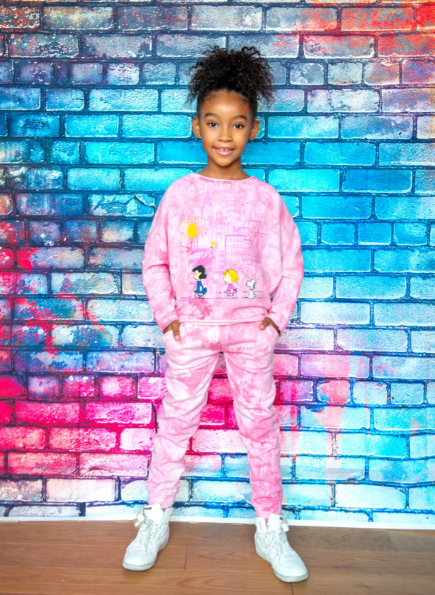 Get them ready to be the best dressed this season! Back to school is right around the corner!
Appaman – Staying Cool in Warm Outerwear
As another cold NYC winter is on the horizon, I'm so happy there's a children's clothing brand that understands the importance of a high quality and stylish winter coat. I discovered Appaman when my son was two and have never looked back. Now all three of my kids tackle Winter with the warmth of Appaman. This season, I partnered with this amazing brand and reviewed some of our favorite coats of the season.
One can always spot an Appaman coat by the famous little monkey on the zipper. Appaman was actually created in 2003 by a couple who lived in Brooklyn and who were inspired to create a line of clothing that was fun and unique for kids but loved by all. And if you're wondering, the little monkey was actually the founder's childhood companion from Norway! I just love this!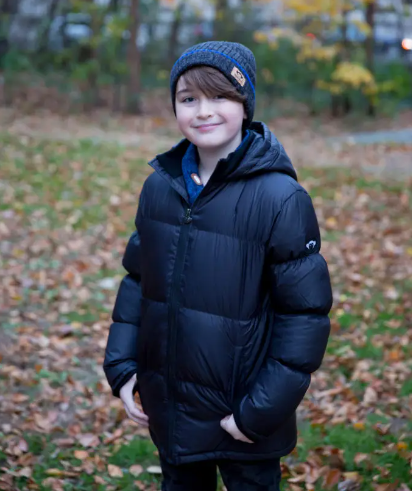 The latest collection is fun, bold and as always, a combination of ready-to-play staples  and super warm outerwear. My kids don't only love their coats and hats, but the Appaman clothing collection is just as good! We recently were gifted the Vegas Gold leggings and they are not only "so" on trend but also unexpectedly warm. I will have no problem letting the girls wear these on a cold day. Who says you have to be practical just because it's cold? ha!
My son is "almost" phasing out of the boys department but not this year!!! He selected a new version of the classic puffy coat. The Base Camp Puffer is just as warm but a little slimmer and slightly longer in length. It was a great option for him this year since he's in his  "tween" stage. My son also "loves" his Appaman hats. He wears them when it's not even cold. This year we went for the Nigel Hat which has a hidden fleece (as most Appaman hats) for added warmth.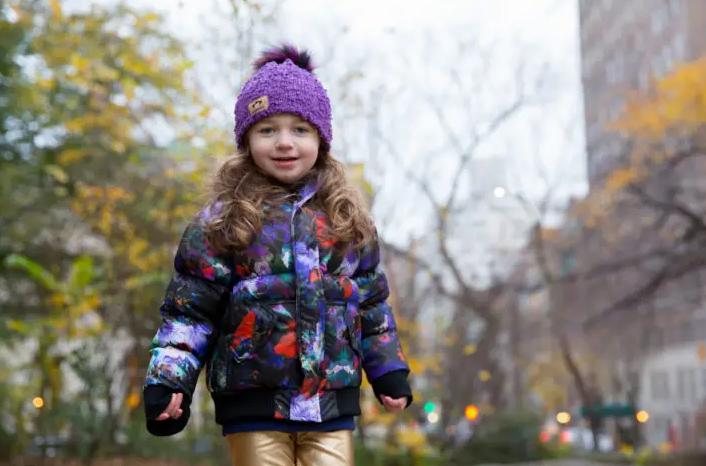 My 5  year old daughter has been passing down her puffy coats to my youngest daughter. Even with a solid 2 years of wear,  they are in perfect condition. I wash them in the beginning and end of each season and they never cease to amaze me with how well the coats hold up! This year my daughter jumped to a new size and selected the Middie Puffer in Permafrost. This was the first time she has worn anything other than the classic puffy coat, but if you've seen the rainbow faux fur hood, then you will understand!
The Middie Puffer was the perfect choice for her and surprisingly one of the warmest coats I've seen. With a combination of a sherpa vest lining and down,  there is no way she will catch a chill in this! It also comes down a little longer which keeps her legs warm, but it's not too long to hinder any running and playing she will do this Winter. The cinched waist and water resistant outer layer makes it an all around WINNER! She has received countless compliments and I'm sure will continue to love this coat all season long. This same coat comes in an Olive color which is also very cute.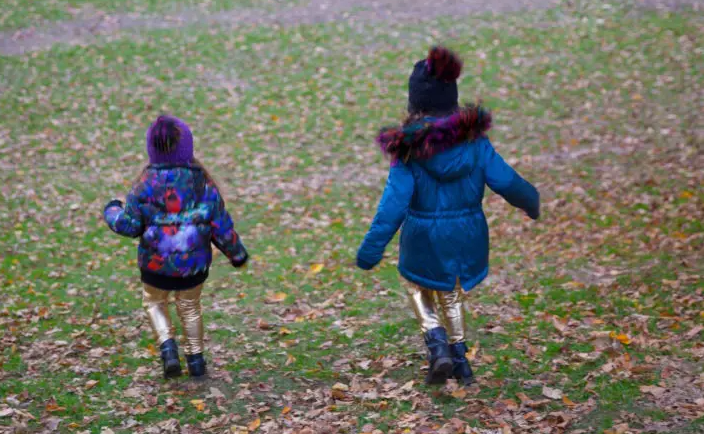 My youngest is still rocking the Puffy Coat. However, this year the new "Botanical"  color is a game changer! I love the color combination and it's really versatile. We paired the purple sparkle hat with the coat (which her sister wears from time to time). This hip-length, water resistant coat will keep her nice and cozy all winter long!
Appaman coats are by far the most stylish when it comes to outerwear. You can also trust your child will stay warm, regardless of another cold winter. There are so many styles to choose from and these are just the ones my family has come to know and love. There are so many fun colors and most of the styles are unisex.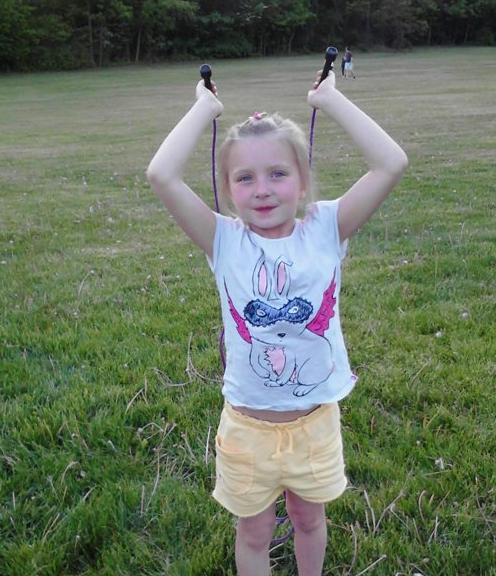 Check out Appaman for all your looks. If you are ever in the need for some fine tailoring there is no other brand I would suggest. Appaman, by far, has the coolest looking blazers and suits for your black tie event. After all, New Years Eve is right around the corner!
You can buy Appaman apparel in stores and online. The closet store to the Akron, OH area is Children's Loft in Youngstown, OH. There are a number of online stores to choose from.
This was not a paid post. My own opinions were used based on my perceptions and experience. Thank you to Appaman who provided the product for review.
FAQ Appaman
How do I know what size to order?
Click here for a complete guide to how our clothing and accessories measure up. The best way to get an accurate fit is to go by measurements, not just age. If you are in between sizes, we usually recommend buying a size larger, but you should also consider how you want the item to fit and if you want to leave room for growth. If you have any questions, give us a call.
Can I try something on? How do I do that?
Call us at (212) 460-5480 and we will help you locate your nearest retailer that carries Appaman!
Can I return or exchange something? How do I do that?
At this time, we do not offer exchanges. Please visit our Policies and Returns page for complete information and a link to our Return Authorization page. Final Sale is offered on select styles and colors, and the prices reflect savings. Merchandise marked "final sale" may not be returned or exchanged and is not eligible for price adjustments.
How can I be notified when your next season launches? Do you promotions or sales?
Lots of ways! Just follow us on Instagram or become a fan on Facebook or fill out the newsletter post at the bottom of the homepage.  (Pro tip: our email subscribers are the first ones to hear about product launches and promotions and sometimes have access to exclusive discounts). We also encourage you to visit our retailers world-wide and online as well.
I Want to sell Appaman merchandise in my store. How do I do that?
Oh that would be awesome! Send us an email at [email protected] or visit our Wholesale page to start your application.
Do you accept designs and submissions from third parties?
Nope, all of our designs are Appaman originals. We hope they inspire you!
Is Appaman affiliated with any charities or good will programs?
You know it! We work closely with and donate regularly to the following:
What sizes are in the Appaman range?
Our merchandise starts at 3 months and goes up to size 16. This includes Appaman Mini, (3-24 months), Appaman Girl (2T-10, limited styles available in 12 & 14), and Appaman Boy (2T-10 with limited styles available in 12 and 14). Boys Fine Tailoring is available through size 16. Please see our size chart for more details.