Aspiring Writers Used MasterClass to Write their Novels
Are you one of those who have aspired to write and publish a novel? You're certainly not the only one. In the latest Member Showcase, nine writers belonging to the MasterClass Community divulge how they were able to transform that aspiration into a reality with the help of the tools, techniques, and confidence gained from MasterClass.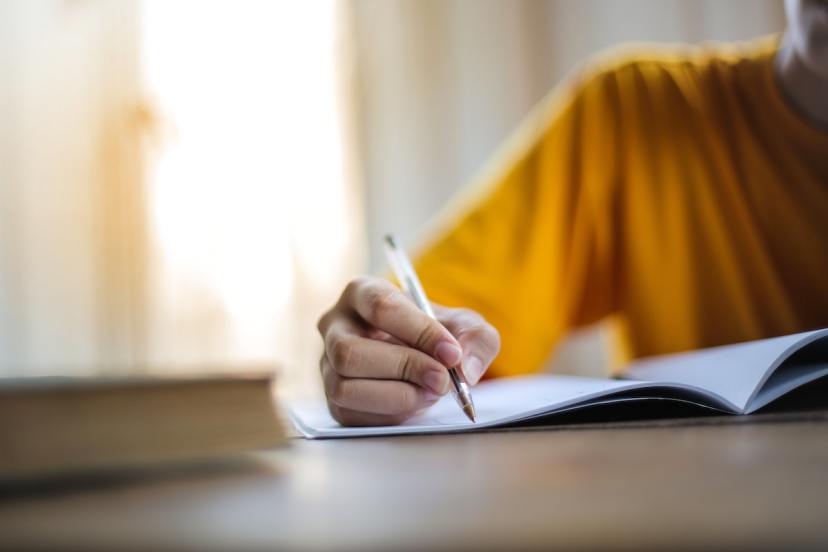 Jump To Section
About the MasterClass Member Showcase
"His Name was Wren" by Rob Winters
"The Infinite-Infinite" by M.K. Williams
"The Collective" by Kecia Bal
"SWARM" by Guy Morris
"The Ocean Raiders – A Nicholas Foxe Adventure" by Jackson Coppley
"The Reawakening of Mage Axum" by Tucker Axum
"The Game With No Name" by Liam Cunningham
"My Last Breath" by Dina Husseini
"Toil and Trouble" by Monica Knightley
Dan Brown Teaches Writing Thrillers
About the MasterClass Member Showcase
The Member Showcase by MasterClass features a compilation of artworks crafted by its members using the skills and techniques acquired from the classes. The MasterClass Community comprises individuals from all over the world who unite to exhibit their creations, ranging from musicians sharing their latest compositions to chefs flaunting delectable dishes and more. This time, we showcase a collection of published novels authored by MasterClass members, facilitated by instructors such as Dan Brown, Margaret Atwood, and numerous others.
"His Name was Wren" by Rob Winters
The book, "His Name was Wren," is a science fiction mystery with a dual timeline narrative, set in Britain during the 1940s war period and the present day.
In early 2019, the author completed the first draft of the book but faced difficulty in approaching the second draft. Despite recognizing the presence of a compelling storyline, the author struggled with how to refine it. This is when they discovered Neil Gaiman's MasterClass, an excellent resource for learning about the writing craft. As one of their favorite authors, with "The Graveyard Book" being a significant source of inspiration, the author felt compelled to learn from Neil.
Neil's advice on identifying the core of the story and building upon its essential elements while eliminating any excess material was instrumental in improving the manuscript. Following this guidance, every paragraph and sentence felt purposeful, resulting in a more refined manuscript. During the fifth or sixth draft, while polishing the work, the author found themselves getting lost in perfecting minor details. Watching Neil's lesson on perfectionism once more helped them realize that they had to choose between a perfect book or a completed one. The author decided on the latter, resulting in the publication of "His Name was Wren."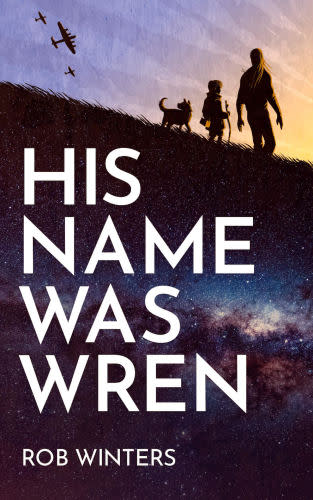 "The Infinite-Infinite" by M.K. Williams
The book, "Smashing the patriarchy across the multiverse," follows the story of Nina Marks, who finds herself kidnapped to an alternate reality with no idea of how to return home.
When the author began exploring the concept of this novel, they enrolled in Margaret Atwood's MasterClass. Having written several books already, the author recognized that creating multiple realities required help. The book's central message was to empower women without seeming overbearing, and the author had many significant ideas but knew the importance of refining the details.
Margaret Atwood's MasterClass and her books taught the author that they did not have to describe every minute detail of each alternate reality. Instead, focusing on key elements and leaving the rest to the reader's imagination worked well. The author also did thorough research to ensure that the science behind their speculative ideas was believable. The coursework assignments were beneficial in developing the characters' backstory and the setting, even though much of the writing did not make it into the final manuscript. These exercises helped the author hone their ideas and understand what would and would not work in the book.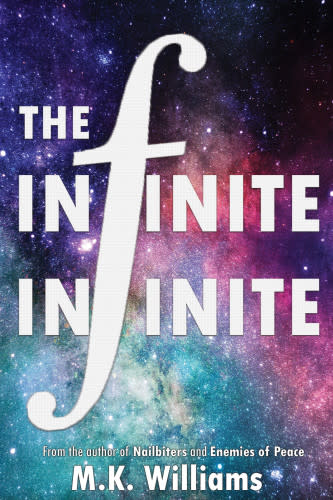 "The Collective" by Kecia Bal
The book, "The Collective," explores a dystopian world where there is only one company, government, and social network called the Collective. A computer virus is causing it to mutate into a monster.
The author began their writing career as a journalist and hoped to improve their writing by incorporating fiction techniques. Enrolling in James Patterson's MasterClass was the first step, where they learned strategies for creating captivating work. The author's skills were further refined by working one-on-one with James Patterson as a co-author on "The Dolls," which also had dystopian elements.
Margaret Atwood's MasterClass lessons were the next step for the author, focusing on weaving truth through even the most imaginative narratives. These insights helped shape the author's work and influenced their solo debut novel, "The Collective." The book explores a world where a single entity controls everything, and a computer virus is causing catastrophic changes.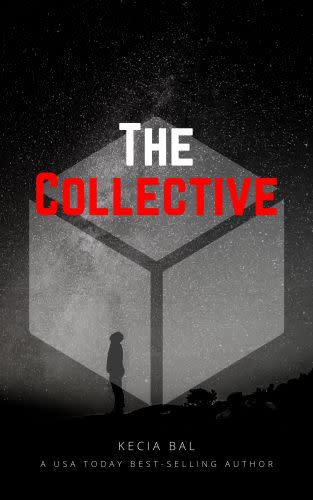 "SWARM" by Guy Morris
SWARM is an action-packed cyber thriller that is skillfully crafted and brilliantly written. It takes place in a post-pandemic country that is divided and struggling to maintain national security amidst a crippling cyberattack by China. As a result of a fugitive NSA artificial intelligence decoding end-time prophecies, an underground espionage group called SNO is forced out of hiding to prevent Armageddon.
Before enrolling in MasterClass, I had finished a first draft of my second manuscript, SWARM, but felt that something was missing from the story despite the good elements. While beta readers provided some suggestions, none quite clicked with me.
To overcome writer's block, I watched sessions from James Patterson, David Baldacci, and Ron Howard on MasterClass, which offered valuable insights into the process and experience of renowned authors. However, I still lacked a clear vision for my own work until I came across Dan Brown's class that matched the structure and tone I needed. I took copious notes and started a major re-write, implementing changes to every chapter and writing new ones based on over two dozen pages of collected tips on how to enhance tension, characters, moral argument, and other elements. The most helpful tip for SWARM was learning how to create intrigue from layers of villains, which was brilliant.
After the re-write, my beta readers loved the changes, the new ending, and urged me to write a sequel. Since its release, I have been grateful for the consistent 5-star ratings and glowing reviews. I owe a huge thanks to James, David, Ron, and Dan for their amazing guidance and expertise. Bravo gentlemen, encore!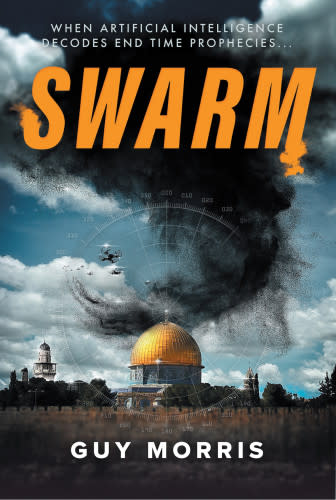 "The Ocean Raiders – A Nicholas Foxe Adventure" by Jackson Coppley
The book titled "The Ocean Raiders" is the second installment in the Nicholas Foxe Adventure Series, and is an action-packed thriller with a science-fiction twist that takes place in the beautiful city of Venice, Italy.
Reworded: "Having attended MasterClass sessions by acclaimed authors such as Dan Brown, James Patterson, and David Baldacci, I have gained new insights and validation on my writing style. One valuable tip I picked up from Dan Brown was to defer the description of a scene's setting until after the action and dialogue, which he often represented with a series of x's as a temporary placeholder. I applied this technique when writing The Ocean Raiders, where the Doge Palace serves as the backdrop for a modern-day sword fight in the armory."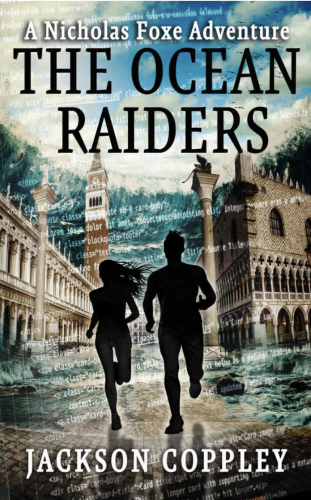 "The Reawakening of Mage Axum" by Tucker Axum
The book is about a World War II American soldier who is injured and wakes up in a military hospital with memories of being someone else while inhabiting his own body.
In January 2017, I joined JP's MasterClass to enhance my writing skills and gain insight into his writing philosophy. JP's outlining technique and his story of being turned down by 31 publishers before succeeding, reminded me of the significance of persistence. Winning the MasterClass competition and co-authoring "Cajun Justice" with JP was both exciting and challenging. His coaching pushed me to heighten the tension and emotion in the story, resulting in it becoming an instant New York Times bestseller.
The lessons I learned from collaborating with JP motivated me to revise my debut novel, "The Reawakening of Mage Axum." This thrilling adventure narrative incorporates loss, love, sacrifice, and second chances spanning two continents and half a century of America's defining moments.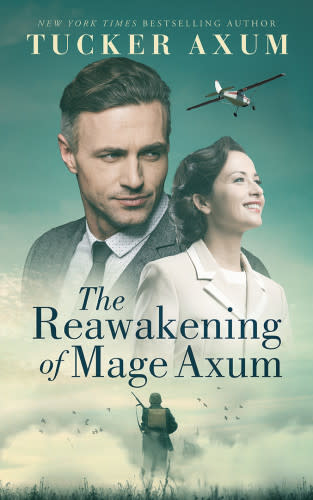 "The Game With No Name" by Liam Cunningham
The Game With No Name is a middle-grade adventure that combines the excitement of Jumanji and the spine-tingling thrills of Goosebumps. This book is perfect for young readers who enjoy a mysterious board game and a family facing danger. With high stakes, hair-raising frights, and valuable lessons woven throughout, The Game With No Name is a gripping tale that will keep readers up at night, eagerly flipping the pages to find out what happens next.
The MasterClass program, and specifically R.L. Stine's course, gave me the confidence and tools I needed to become a writer. While having an idea and desire to write is important, without a structured plan, understanding of your audience, and genre awareness, success can be difficult to achieve. Stine's course provided concise and easy-to-follow video tutorials, along with relevant coursework and readings, which addressed these crucial areas. Since completing the course in 2019, I have published two novels, and I'm currently working on my third. Whenever I feel overwhelmed or experience imposter syndrome, I revisit the lessons I learned in the course. I genuinely believe that I wouldn't have been able to publish these two novels without MasterClass.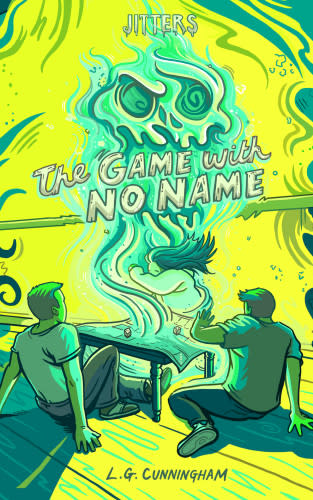 "My Last Breath" by Dina Husseini
The book revolves around the story of Davina, a university student who, after getting into trouble with one of her male teachers, becomes skeptical of all men's intentions. However, her outlook on life changes when she meets three boys who show her a different perspective. Now, Davina must choose between them while also confronting a past mistake that has resurfaced and threatens her family.
Before starting Masterclass, I believed that I would be one of those students who passively watched and listened without implementing any of the lessons. However, Masterclass has transformed my direction, writing style, and goals. The classes have given me a new perspective, from Dan Brown's techniques for creating suspense to R.L. Stein's approach to first-person narration. Shonda Rhymes has become my favorite instructor for writing television series, which I started exploring because of her class. Aaron Sorkin taught me that a story is a kind of addiction that people become invested in because of the characters they follow. I'm not just taking writing classes, but also other classes to enrich my knowledge of various subjects that I can incorporate into my stories. There are many more classes to take and lessons to learn, and I intend to learn them all as soon as possible.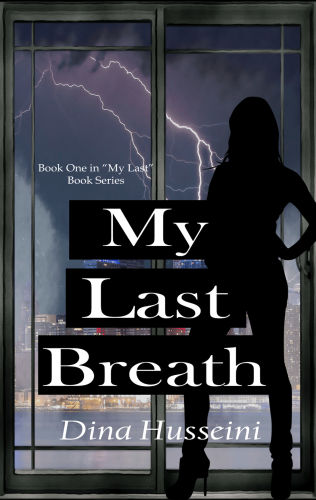 "Toil and Trouble" by Monica Knightley
The book follows the story of Maggie and Gina, two amateur sleuths, who had plans to enjoy the Top Ten Things to Do In Tuscany. However, their plans take an unexpected turn when they stumble upon the body of a local farmer.
When I subscribed to MasterClass for a year, my main motivation was to take Dan Brown's exceptional class, with a particular interest in his pacing lessons. Dan Brown is a master at pacing, and TOIL AND TROUBLE benefited greatly from his advice. For example, I introduced parallel plot lines, which I had never done before in my mysteries. This added another layer of mystery that worked in tandem with the primary mystery. Additionally, I intensified the danger my two main characters faced, both real and perceived, beyond what I usually do in my books. One of the main characters has a fear of enclosed spaces and heights, and I used those phobias to great effect in one particularly significant sequence.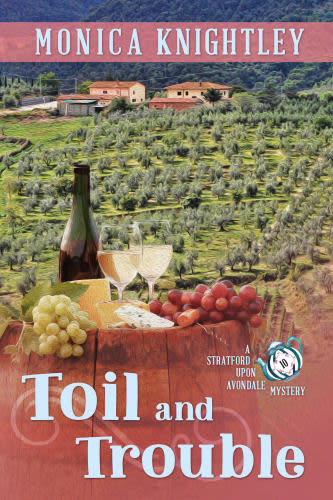 Another excellent MasterClass is David Baldacci's. I utilized his advice to allow my characters to be perplexed by things. In my book, my two American amateur sleuths find both the Italian language and one particular ancient hill town to be confounding, creating further obstacles to solving the mystery.