About Cult Beauty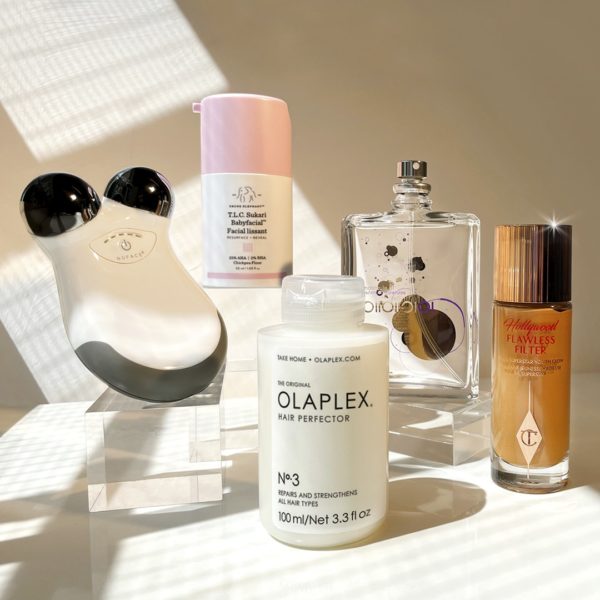 If you consider yourself a cosmetic connoisseur, Cult Beauty can act as your one-stop-shop for exploring new makeup and skincare trends. As an alternative to big-name retailers such as Sephora and Ulta, this online company sources some of the best self-care remedies.
Throughout the years, Cult Beauty's exclusivity has earned them a 1.6M following on Instagram. They're also mentioned in several online magazines such as Cosmopolitan, Marie Claire, and Refinery29.
If you're familiar with brands like Aesop, Herbivore, and NARS, chances are that this company is right up your alley. Keep reading as this Cult Beauty review takes a closer look at its products, customer ratings, promotions, and more, to help you decide if they're worth adding to your bathroom cabinet.
Overview of Cult Beauty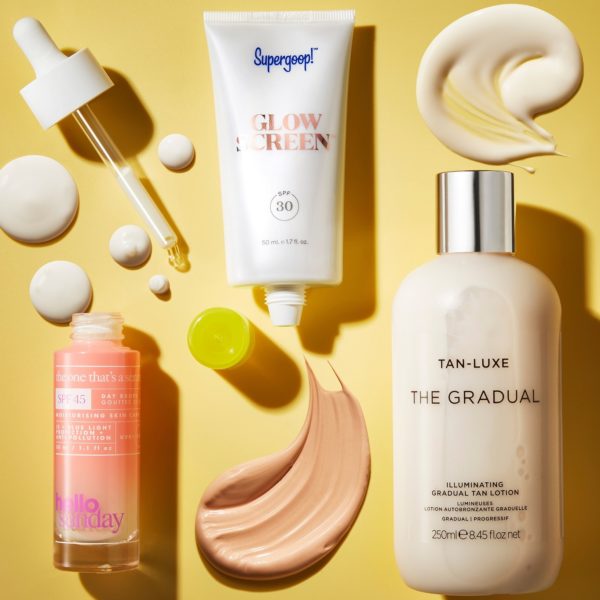 Jessica DeLuca and Alexia Inge were knees deep in their beauty product obsession. It was time for an A&E style intervention, as the duo took a close look at their ever-growing inventory.
To their dismay, DeLuca and Inge realized that they hardly used their entire stash. Coupled with the limited bathroom space, DeLuca's and Inge's addiction quickly became a money pit. We're not talking about a loss of a couple hundred; this is within thousands of wasted dollars.
In an effort to curb their obsession, DeLuca and Inge decided to limit their expenses to cosmetics that were proven to work. This eventually led to the founding of Cult Beauty in 2008.
Headquartered in London, England, this exclusive company curates self-care remedies that have proven to show results. In addition, they ensure that each brand passes in terms of transparency and efficacy.
Before we get into this Cult Beauty review, let's go over some initial pros and cons:
Pros
Offers a wide variety of cosmetics for men and women to choose from
Each brand tested for effectiveness and ethical practices. For instance, they label some products with a 'proof point'
A reputable retailer within the beauty industry
Offers free luxury samples on orders $69 or more
Ships internationally
Cons
Only some products are vegan and cruelty-free
Here's a common horror story: Armed with a general sense of what to buy, the whirlwind of brand names, colors, and product claims fuse together into an overwhelming mishmash at your local Sephora. Is it really this hard to find a natural cleanser that works on acne-ridden skin?
Soon, that 3-hour excursion simmers down to an early quit. Worst case scenario, you end up with an ineffective remedy that leaves you penniless and humiliated.
It's time for a pickup. For those who want results rather than fruitless claims, the folks at Cult Beauty have your back. From makeup, skincare to fragrances, this cosmetic company offers its exclusive collection of self-care goodies at your disposal.
The retailer is home to hundreds of brands, including headliners such as R+Co, Viseart, and Urban Decay. Take this as a sign to clear out some space on your countertop. This Cult Beauty review will now highlight a few of the brand's best-selling products on its website.
Cult Beauty Skincare Review
If you're versed in the skincare world, you probably already know that it's a matter of trial and error. Not all cleansers and moisturizers are created equally. For those in the market for a switch-over, this Cult Beauty review will spotlight a few notable brands that may be worth a second glance.
Cult Beauty The Inkey List Salicylic Acid Cleanser Review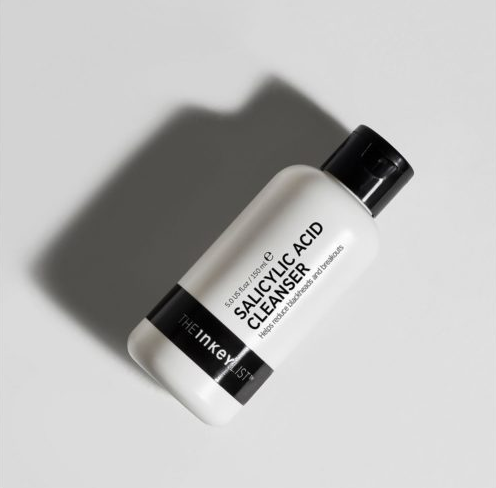 Here's a general warning sign: fragrance, frilly wording, and fancy packaging are usually red signs when it comes to ineffective skincare products. Thankfully, The Inkey List Salicylic Acid Cleanser is none of those things.
Awarded with a double V sign from Cult Beauty, this all-vegan remedy is verified for efficacy and transparency. Basically, it means that your acne is a goner.
This Cult Beauty salicylic acid cleanser is formulated with zinc, allantoin, and coconut acid, which works wonders in reducing excess sebum and debris. As a result, you can say goodbye to those enlarged pores and future breakouts.
In terms of price, The Inkey List Salicylic Acid Cleanser retails for $15.
Cult Beauty The Inkey List Bakuchiol Review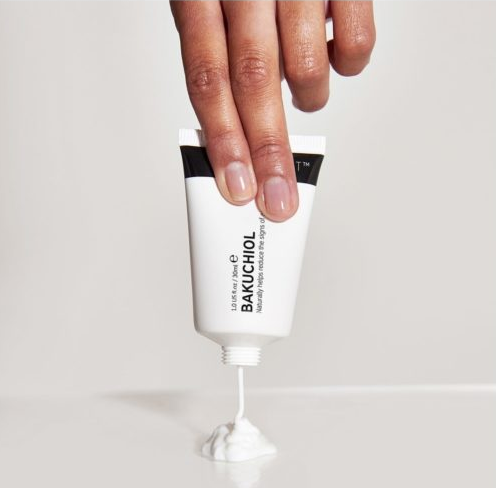 Save yourself that pricey expedition to the fountain of youth. The Inkey List Bakuchiol moisturizer is a must-have regarding anti-aging remedies. Designed to wipe out fine lines and wrinkles, this face cream stimulates a healthy boost of collagen to help you look and feel younger. I know, magic, right?
But don't thank the gods for this revolutionary product, as it's made with an effective blend of omega 3 fatty acids, sacha inchi oil, and squalene. Vegan and environmentally friendly, the Cult Beauty bakuchoil moisturizer is optimally used in the morning and at night.
If you're heading off to bed, we highly recommend adding the Cult Beauty Laneige lip sleeping mask to complete your routine. As a gentler alternative to harsh retinol formulas, The Inkey List Bakuchiol cream costs a cool $14.
Cult Beauty The Inkey List Hyaluronic Acid Serum Review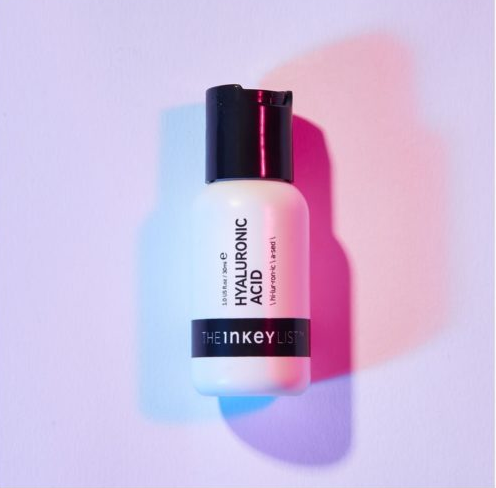 For those fluent in the cosmetic language, chances are that you're familiar with ingredients such as squalene, retinol, coconut oil, and shea butter. In that case, The Inkey List Hyaluronic Acid Serum should ring a couple of bells.
This celebrated additive considered a skincare wonder in providing effective hydration and rejuvenation. If you're troubled with a dry and flakey complexion, this remedy can act as a godsend.
The Cult Beauty hyaluronic acid serum ideally followed by a cleanser or toner. Of course, no skincare routine is complete without a nourishing scrub. With that in mind, we recommend adding the Cult Beauty BHA exfoliant with the $8 The Inkey Hyaluronic Acid Serum.
Cult Beauty The Ordinary Glycolic Acid Review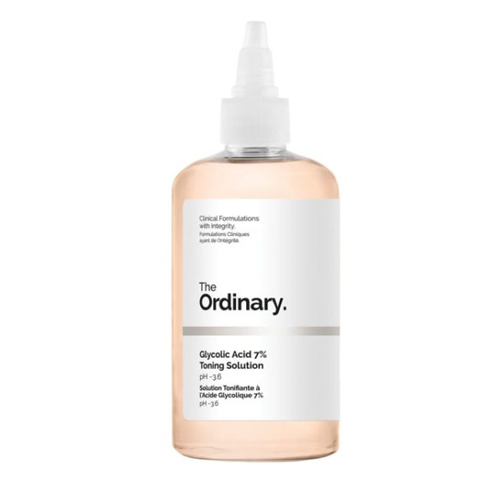 Like a healthy, well-balanced diet, your skin deserves the best 'food' regarding skincare products. The Ordinary Glycolic Acid toner offers a nutritious bounty of ingredients suited for even the most sensitive complexions.
Of course, it's free of saturated fats and sugars, as this blend introduces a hearty mix of Tasmanian pepperberry, ginseng, and aloe vera that your pores will definitely slurp up.
The Cult Beauty The Ordinary glycolic acid toner is designed to exfoliate and smoothen the skin. If anything, it's a great product to use after makeup removal.
Acting as a tall, cold glass of water for parched complexions, The Ordinary Glycolic Acid toner is priced at $9. Psst, we suggest applying the Cult Beauty niacinamide serum to help minimize breakouts.
Cult Beauty The Ordinary Niacinamide Review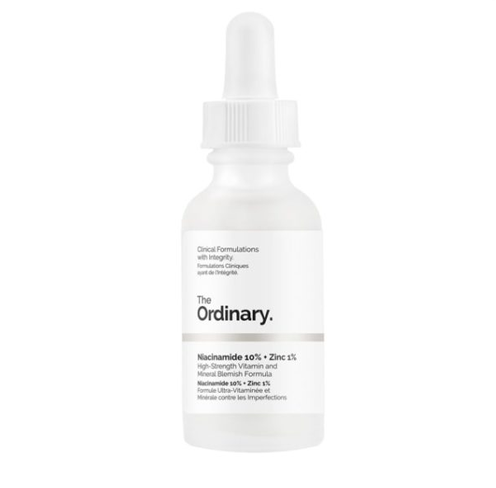 Anxious about acne? The Ordinary Niacinamide serum is a meditation of 'ohm' for sensitive complexions. It's worth noting that this remedy is suited for oily skin, helping to decongest sebum-ridden pores. Enhanced with zinc, this pimple-away solution acts as your one-way ticket to that coveted, blemish-free look.
While it's up to you to complete your skincare routine, we suggest taking a gander at the Cult Beauty Paula's Choice BHA exfoliant to help buff out those roughened textures. Contained in a convenient dropper bottle, The Ordinary Niacinamide serum is priced at $7 at checkout.
Cult Beauty The Ordinary AHA 30% + BHA 2% Peeling Solution Review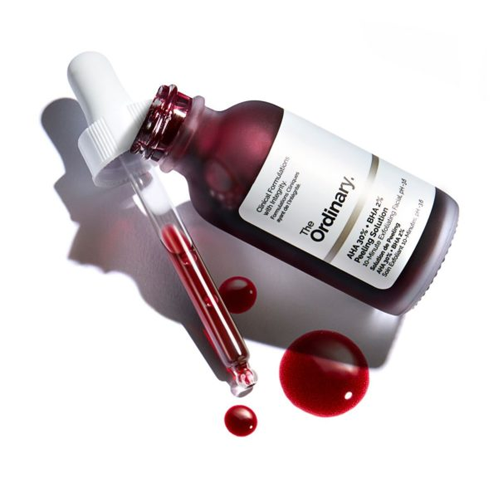 Trust me; The Ordinary AHA 30% + BHA 2% Peeling Solution is far from ordinary, even though it's in the brand name. While it doesn't offer the traditional sugar scrub experience, this at-home remedy uses a more concentrated blend of ingredients to help uplift dull skin. As a result, you can say hello to a brighter and blemish-free future.
Since this product is considered a more intense treatment than other cosmetic goodies, it's best to do a swatch test to see how your skin reacts. Intended for stubborn complexions only, move mountains with The Ordinary AHA 30% + BHA 2% Peeling Solution for $9.
Cult Beauty Laneige Lip Sleeping Mask Review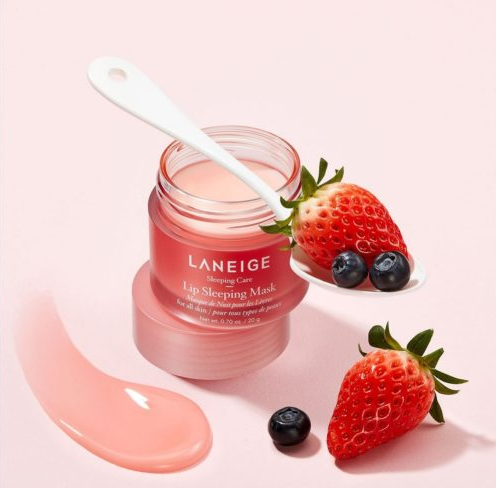 Instead of opting for the Kylie Jenner lip challenge, the Laneige Lip Sleeping Mask can help you achieve those celebrity-ready kissers in time for first dates. This nighttime remedy features a nourishing blend of berry mix complex enhanced with moisture wrap technology. Jargon aside, this plumper is designed to provide that Instagram-worthy pout.
Currently, this solution is offered in five different flavors—sweet candy, lemon sorbet, berry, vanilla, and grapefruit. Ideally paired with a Cult Beauty tinted moisturizer for the morning after, get some well-deserved beauty sleep with the Laneige Lip Sleeping Mask for $27.
Cult Beauty Hair Review
Once you've completed your makeup and skincare routine, it's time to move onto hair. While this brand offers a wide assortment of treatments on its website, this Cult Beauty review will only focus on one of its all-time customer favorites.
Cult Beauty Olaplex No. 3 Hair Perfector Review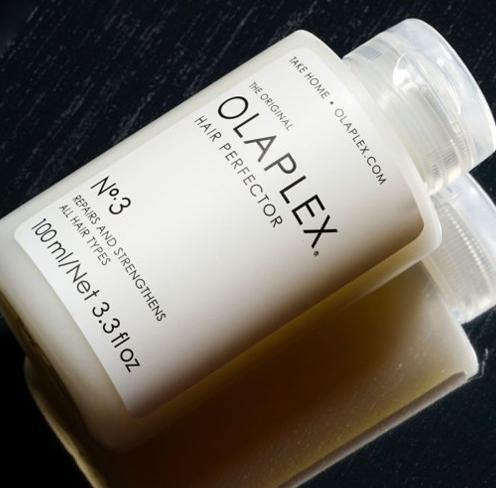 Hands up if you're ever guilty of over-styling or over bleaching. Don't worry; we're not here to throw shade. The Olaplex No. 3 Hair Perfector is just what the hairdresser ordered when it comes to revitalizing damaged roots and ends.
Featuring an in-house blend of ingredients and branded technology, the Cult Beauty Olaplex 3 considered a star-studded favorite in the industry. Don't believe us? Kim K states that she swears by this product.
It does wonders in softening and healing damaged hair. For a remedy this famous, here's to hoping that it makes an appearance in a future Cult Beauty advent calendar. Regarding price, the Olaplex No. 3 Hair Perfector is at a steep $36.
Cult Beauty Fragrance Review
For those on their last stick of deodorant, fragrance can act as a saving grace to help mask body odors. From Kayali to Byredo, this cosmetic brand offers a wide assortment of perfumes to choose from. Today, this Cult Beauty review will only feature one of its headliners down below.
Cult Beauty Le Labo Santal Eau de Parfum Review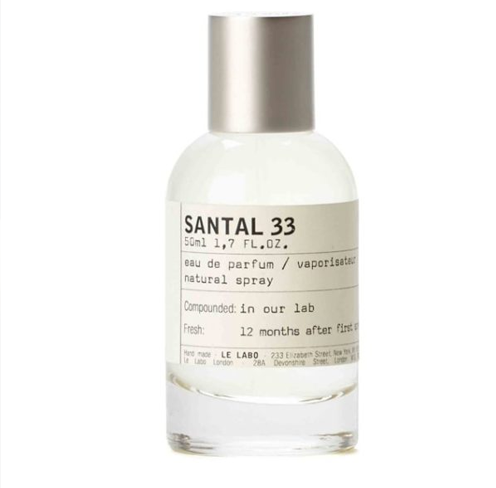 Picture this: you're an old-soul desert rider destined for off-roading, sunny drives, and lots of high-waisted denim jeans…For those in love with the Thelma & Louise aesthetic, the Le Labo Santal Eau de Parfum exudes that same rebellious spirit. This Cult Beauty Santal 33 fragrance introduces a harmonious blend of spice, musk, leather, and bright iris.
Best paired with vintage cowboy boots and a pair of sunnies, it's time to ditch that offensive summer sweat with a sweeter alternative. It's also worth noting that this fragrance also comes as body lotion and shower gel.
Currently, the Le Labo Santal Eau de Parfum is offered in three different sizes, which include:
15 ml: $83
50 ml: $194
100 ml: $276
Who Is Cult Beauty For?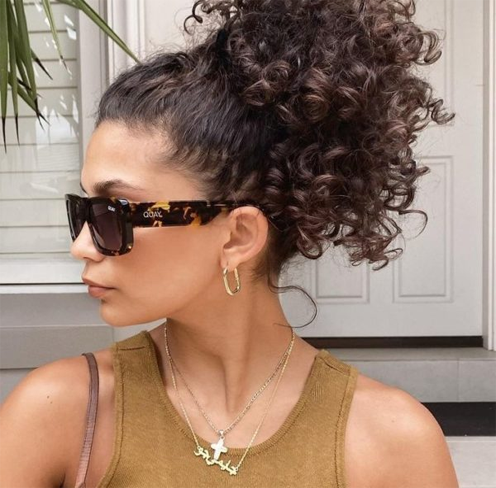 If you're on top of the latest cosmetic trends, there's a good chance that Cult Beauty is the right fit for you. It's also a great place to scout for effective products, because the brand scrutinizes each company for transparency and efficacy. Ethical shoppers may find this company worth supporting, as they offer remedies that are vegan, cruelty-free, and clean in formula.
Comparison: Cult Beauty vs. LookFantastic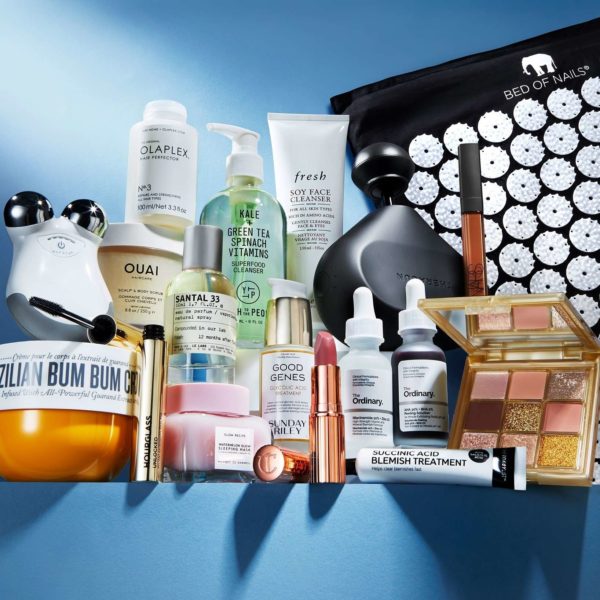 If Cult Beauty banks on exclusivity, how does their collection compare to other retailers such as Look Fantastic? To help readers answer this question, we've rounded up a few similarities and differences between these two companies. From product variation to cost, we'll leave it up to you to make the final decision at the end of this segment.
Cult Beauty:
Offers a wide variety of cosmetic goods on its website, including skincare, makeup, and fragrances
A bit less expensive compared to other retail prices
Provides a beauty box with limited information
Look Fantastic:
Also offers a broad assortment of cosmetics to choose from
Smaller inventory compared to Cult Beauty (in terms of products for each brand)
Does provide a beauty box with more information
In our opinion, both brands are quite similar in terms of variety and cost. If you're looking for a more comprehensive array of products, Cult Beauty is definitely the way forward. On the other hand, Look Fantastic serves as an excellent option for those who want to buy a beauty box.
Cult Beauty Reviews: What Do Customers Think?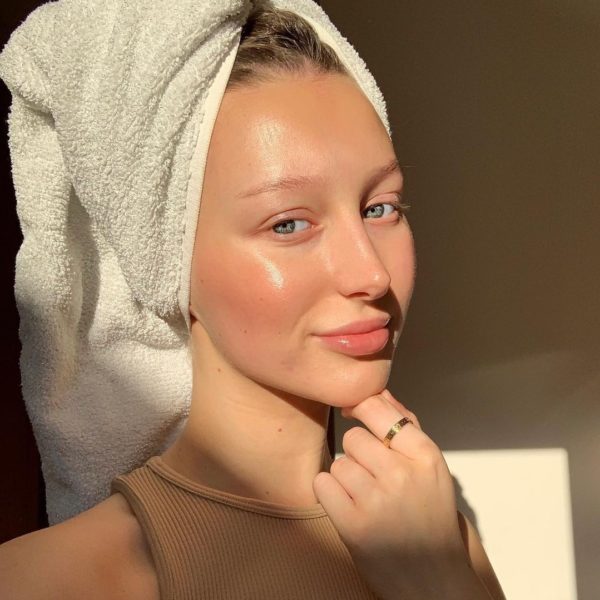 So, what's the general consensus? Is Cult Beauty worth adding to your shopping roster? Unfortunately, due to the nature of its service, it's quite difficult to find direct reviews of the company.
Most comments filled under the brands they carry, such as Aveeno, Charlotte Tilbury, and Glow Recipe. But for now, let's take a look at the ratings for some of the brand's best-selling products on its website.
The Inkey List Salicylic Acid Cleanser: 238 reviews with 5/5 stars
The Inkey List Hyaluronic Acid Serum: 152 reviews with 5/5 stars
The Ordinary Niacinamide serum: 646 reviews with 4/5 stars
So far, it seems that Cult Beauty lives up to its company claims of effectiveness and transparency. From serums to moisturizers, customers are raving about their improved complexions. After repeated use, brands like The Ordinary and The Inkey List considered miraculous in quelling acne and dull-looking skin.
"I bought The Ordinary Niacinamide serum for 5 people and it cleared up everyone's skin. A holy grail product, 10/10 would recommend. It has improved skin texture, pore size and oil control," one customer wrote.
"Within 24 hours of using these two combined, my redness had reduced by 80% and my 'active spots' were no longer," one reviewer detailed for The Inkey List Salicylic Acid Cleanser. "Honestly, I'm so thankful and will be stocking up!"
For more in-depth reviews about Cult Beauty, we found some promising feedback on reputable websites such as Trustpilot, Sitejabber, and Reviews.io. We'll list the ratings down below for readers to compare.
Trustpilot: 7,205 reviews with 4.1/5 stars
Reviews.io: 141 reviews with 2.54/5 stars
Sitejabber: 29 reviews with 2.41/5 stars
While there's plenty of positivity to go around, it seems that there are a few concerns due to inadequate customer service and shipping problems. Some buyers found Cult Beauty to be unresponsive in addressing any concerns in refunds and tracking delayed packages. Still, these are common issues that are to expected from a company of this size.
All in all, the majority of customers are pleased with the vast selection of trusted brands that Cult Beauty carries. We recommend placing a smaller order if it's your first time shopping through this retailer. If you have a smooth experience with shipping and service, feel free to take it full steam ahead!
Is Cult Beauty Worth It?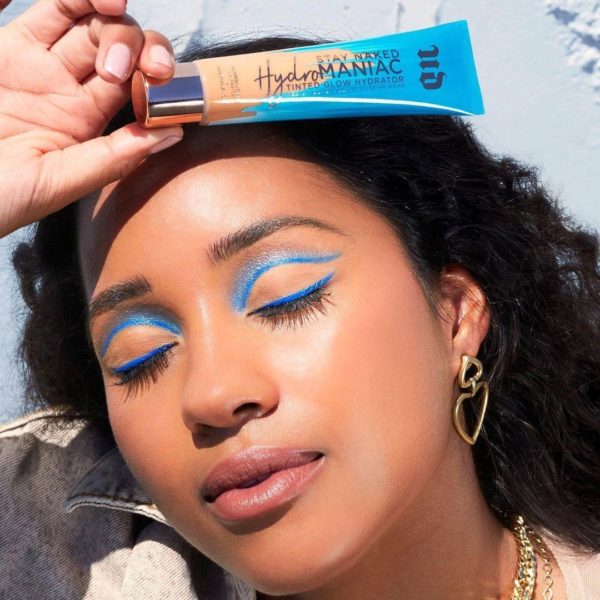 Compared to big-name retailers such as Sephora and Ulta, Cult Beauty provides a more streamlined buying experience. The cosmetic industry is notorious for its overwhelming collection of products, making it all the more difficult to sift through remedies.
Fortunately, this online store acts as a guiding beacon for those who only want results. There's no need to second guess yourself here! This Cult Beauty review recommends checking them out when you're running low on beauty products or feeling inspired to try something new.
Cult Beauty Promotions & Discounts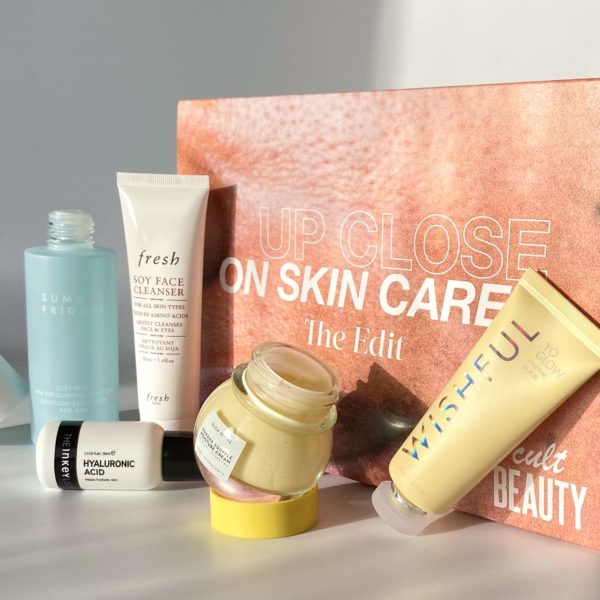 Everyone loves a good deal, which is why this Cult Beauty review has rounded up several ways to help you save money. To keep things easy to read, we'll provide the deets in point-form down below:
If you spend a certain amount on a particular brand, Cult Beauty will award you with a free gift
There's a clearance outlet where select products are offered at a discounted price
Some value sets and supersize products marked down
The refer-a-friend program grants discounts for every successful referral
Where to Buy Cult Beauty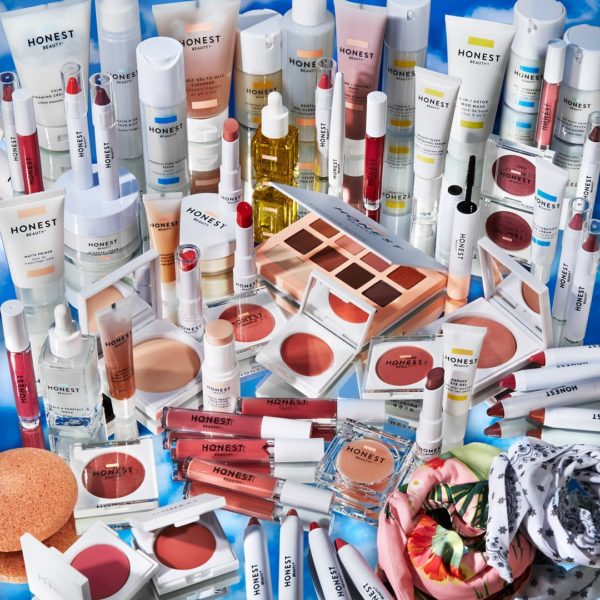 Looking to buy the Cult Beauty It Cosmetics CC Cream? Customers can head over to cultbeauty to see everything they have in store.
FAQ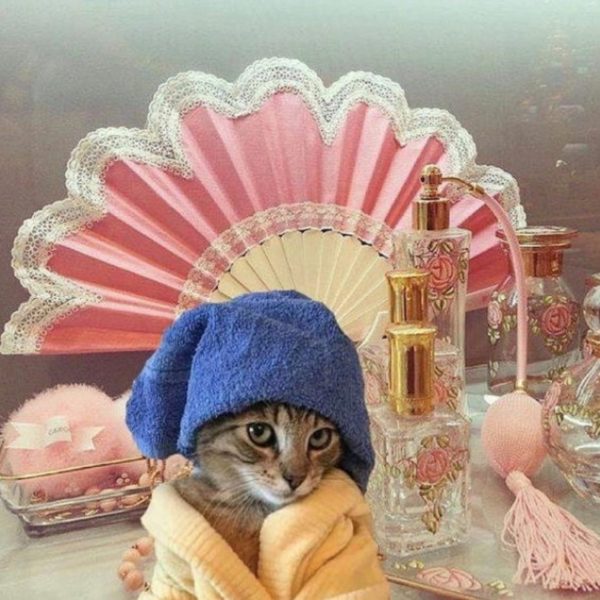 Who owns Cult Beauty?
Cult Beauty founded by Jessica DeLuca and Alexia Inge. Currently, the company recently acquired by The Hut Group in 2021.
Where Cult Beauty Made?
Since Cult Beauty offers a wide assortment of cosmetic brands, all products come from all over the world. In terms of headquarters, they're located in London, England.
What is Cult Beauty's Shipping Policy?
This Cult Beauty review is happy to report that they offer free shipping to first-time buyers. Plus, they provide international delivery to select countries such as the United States, Canada, and Hong Kong.
For packages sent in the UK by Royal Mail (standard shipping), delivery will take approximately 2–3 days. The brand claims that international arrival times depend on the location. Fortunately, once your order sent out, the brand will issue a tracking number alongside a confirmation email.
What is Cult Beauty's Return Policy?
Need to return your Cult Beauty makeup brush? No worries. The company offers a 30-day window for customers to send back their orders.
Unfortunately, they only cover shipping costs for UK buyers exclusively. To initiate this process, you must contact the brand directly.
How to Contact Cult Beauty
For inquiries unrelated to this Cult Beauty review, you can contact the brand through:
Email: [email protected]
Filling out the request form online